---
Crew
Director – Karl Zwicky, Screenplay – Harry Cripps, Story – Harry Cripps & Karl Zwicky, Based on an Idea by Stephen Dando-Collins, Producers – Andrena Finlay & Vicki Watson, Photography – Geoff Burton, Music – Mario Millo, Visual Effects – Conja (Supervisor – Dan Brown), Special Effects – Paradox FX & Armourment, Makeup Effects – Bob McCarron, Production Design – Steven Jones-Evans. Production Company – Polygram Filmed Entertainment/Australian Film Finance Corporation/Latent Image.
Cast
Nathan Cavaleri (Zac), Billy Connolly (Voice of PC), Emile Francois (Samantha Arkwright), Sandy Gore (Anja), Joe Petruzzi (Stephen), Caroline Gillmer (Susie Arkwright), Rachael Blake (Amy), Norman Kaye (Alex), Freyja Meere (Binky)
---
Plot
In Sydney, Australia, computer designer Alex is pursued by his ruthless, estranged Icelandic wife Anja who wants to gets her hands on his million-dollar fortune. She throws him down the stairs to his death but not before he downloads the key to the fortune onto a floppy disk and gives it to his dog PC to take to his daughter Susie. While on his way to Susie's place, PC is accidentally run down by their new neighbours. Taken in by them, PC is reluctantly adopted by the young son of the family Zac. PC rigs up Zac's computer so that he is able to talk with a Scottish accent. A friendship grows between Zac and PC, as well as a romance between Zac and Susie's young daughter Samantha. Meanwhile, Anja comes determined to find the disk and forces Zac's unemployed stepfather Stephen, who owes her money, to help her obtain it.
---
This is a modest and unassuming Australian children's film. It has clearly been designed to emulate the success of the same country's international runaway hit Babe (1995), made only a couple of years earlier. It is made with a likeably bubbly frothiness, one that carries a slight concept further than it extends through sheer energy and good-naturedness.
Paws has been shot with maximum emphasis on bright colours and there is a cartoonish villainness. The script is vague about how the dog came to be able to speak in the first place. The dog is certainly well trained, with it even managing to type on a computer keyboard at one point.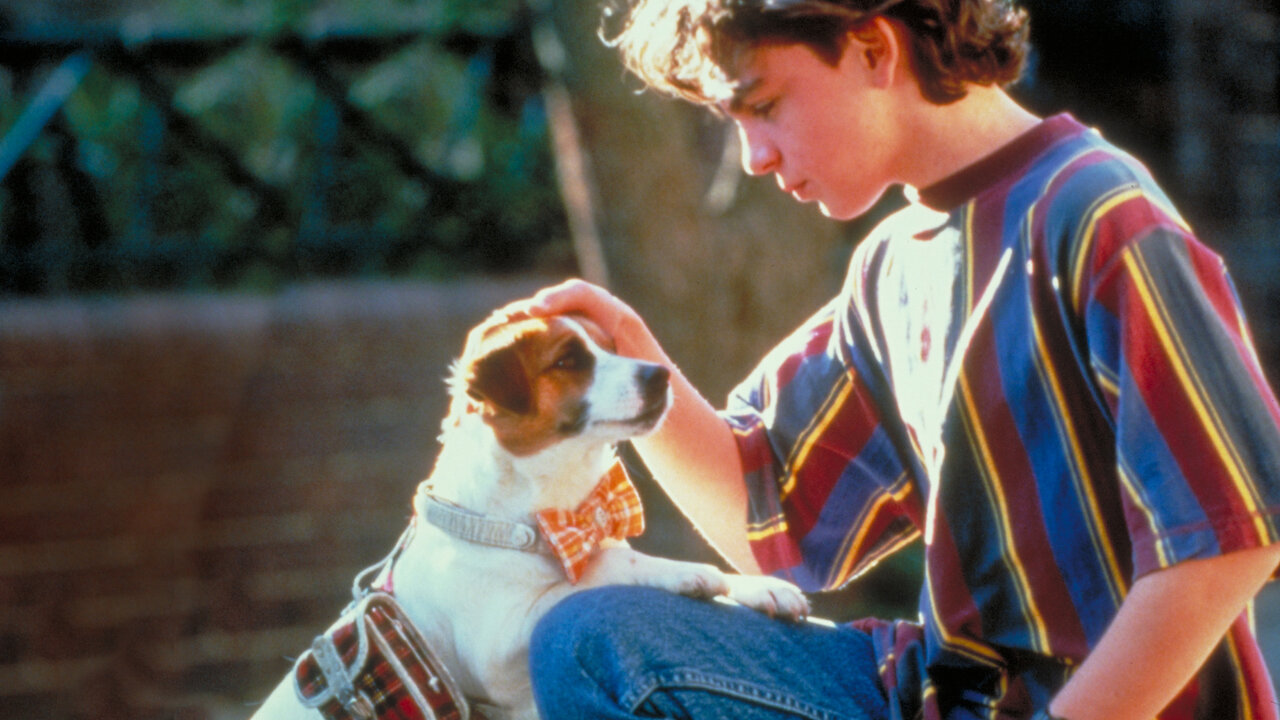 Sometimes the dialogue is too cute in its self-referentiality, making jokes about other dog movies – "Och, it's Beethoven. From the movies. Gotta give him a sniff. Catch ya later," or "This never happened to Benji." And then there is the moment where the dog chooses its own accent and settles upon a Scottish one – "I've always wanted to sound like Billy Connolly" – with Connolly of course being the one who provides the dog's voice in the film.
Karl Zwicky is a director who has mostly worked in Australian television. His other films of genre note are the ghost story Contagion (1987), the animated The Magic Pudding (2000) and Sinbad and the Minotaur (2011). Young star Natahan Cavaleri subsequently went on to become a blues rock singer/guitarist.
---
---