---
Crew
Director – Joseph Losey, Screenplay – Evan Jones, Story – Peter O'Donnell, Based on the Novel and the Comic Book Created by Peter O'Donnell, Producer – Joseph Janni, Photography – Jack Hildyard, Music – John Dankworth, Production Design – Richard MacDonald. Production Company – 20th Century Fox.
Cast
Monica Vitti (Modesty Blaise), Terence Stamp (Willie Garvin), Dirk Bogarde (Gabriel), Harry Andrews (Tarrant), Clive Revill (McWhirter), Rosella Falk (Mrs Fothergill), Michael Craig (Paul), John Karlsen (Oleg)
---
Plot
The British Secret Service recruits retired international jewel thief Modesty Blaise and her Cockney assistant Willie Garvin to foil plans to steal a shipment of diamonds. Modesty agrees but the ensuing international caper pits her up against her old foe Gabriel.
---
Peter O'Donnell's syndicated British newspaper comic-strip Modesty Blaise was a popular attempt at creating a female equivalent of James Bond. The comic-strip began in 1963 and continued until 2002. Peter O'Donnell subsequently wrote a series of novels – eleven published between 1965 and 1996, as well as two collections of short stories. The character was brought to the screen here at the height of James Bond mania and in a clear attempt to emulate the success of the Bond films. Had the film been done right, Modesty Blaise could have been a character that rivalled Bond's popularity – certainly Peter O'Donnell's novels have bristling excitement that not unfavourably compares to Ian Fleming. Unfortunately, the film version of Modesty Blaise is a disaster on almost every level.
Joseph Losey is a director with a deserved reputation for films such as The Servant (1963), The Go-Between (1971), The Assassination of Trotsky (1972) and The Romantic Englishwoman (1975). That said, Modesty Blaise is surely the worst film Losey has ever made. [Although, Boom! (1968) comes a close second]. Losey treats the material as something he must ridicule the entire way – in fact, it is hard to point to any other filmed comic-book adaption that is made with such contempt for its source material. Peter O'Donnell had written the original screenplay but this was substantially rewritten.
The entire film has been conceived as an over-inflated pop spectacle (something that is not necessarily a bad idea – see Barbarella [1968]). A room where Monica Vitti is imprisoned is designed as a giant optical illusion; Dirk Bogarde drinks out of half-metre tall cocktail glasses with goldfish swimming inside; Vitti wears giant gold lamé hoods and the like. Losey seems to have a peculiar obsession with hair colour – everybody in the film changes their hair colour several times throughout, even within the space of a single scene at one point – Terence Stamp for no clear reason randomly alternates between an incredibly bad blonde dye job and black hair; Monica Vitti between blonde and brunette; Dirk Bogarde has his hair dyed white blonde for the better part of the film and suddenly rips it off to reveal it as a wig near the end. Why is anybody's guess.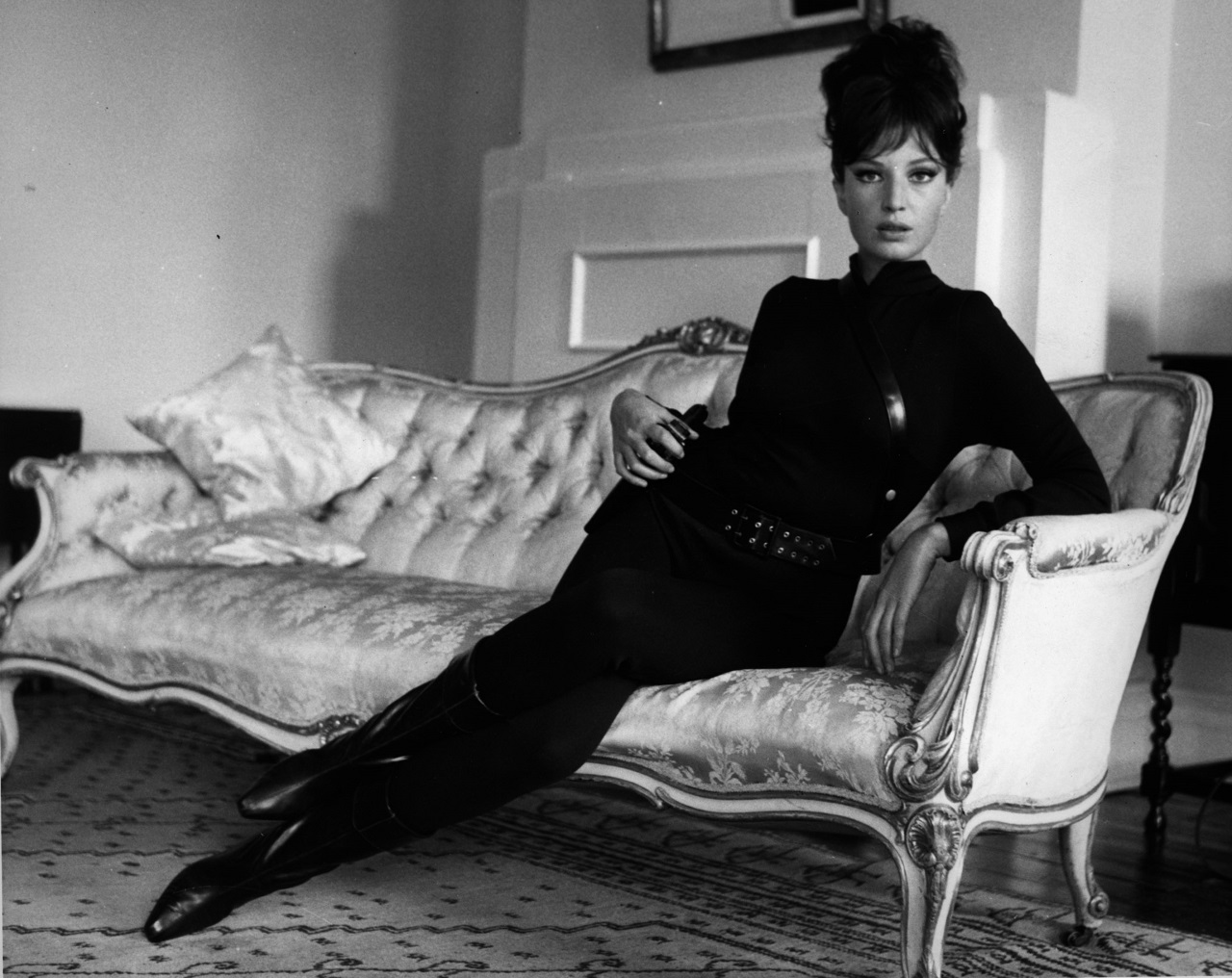 At all points, Joseph Losey treats Modesty Blaise as farce – like a car chase sequence that features Monica Vitti and Terence Stamp singing songs and eating ice-cream while cars run around in circles trailing smoke from coloured flares. The climax throws ridicule to the wind, featuring a shootout with Monica Vitti and Terence Stamp singing about marriage and the sheik riding in as cavalry in Jeeps emitting coloured smoke. The plot follows the original comic-book story and Peter O'Donnell's first novel closely but does the remarkable job of appearing totally incoherent at the same time.
Monica Vitti is badly miscast. The role of Modesty Blaise was drawn as a brunette and requires someone who can move with a lithe, dangerous grace while also suggesting an eminent desirability. Unfortunately, Monica Vitti is blonde (for the most part) and comes with a thick Italian accent. She spends almost the entire film lounging about and languidly pouting, giving the impression that she would rather be eating chocolates while being pampered. She suggests nothing of a bright thief who is two steps ahead of the game.
Most of all, she is utterly useless when it comes to the action scenes, which Joseph Losey appears to have directed without any interest in using stunt doubles. Terence Stamp fares little better than Vitti, making an unconvincing Cockney. Dirk Bogarde's performance is amazing for the opportunity it allows him to come out of the closet and all but openly parade his real-life homosexuality.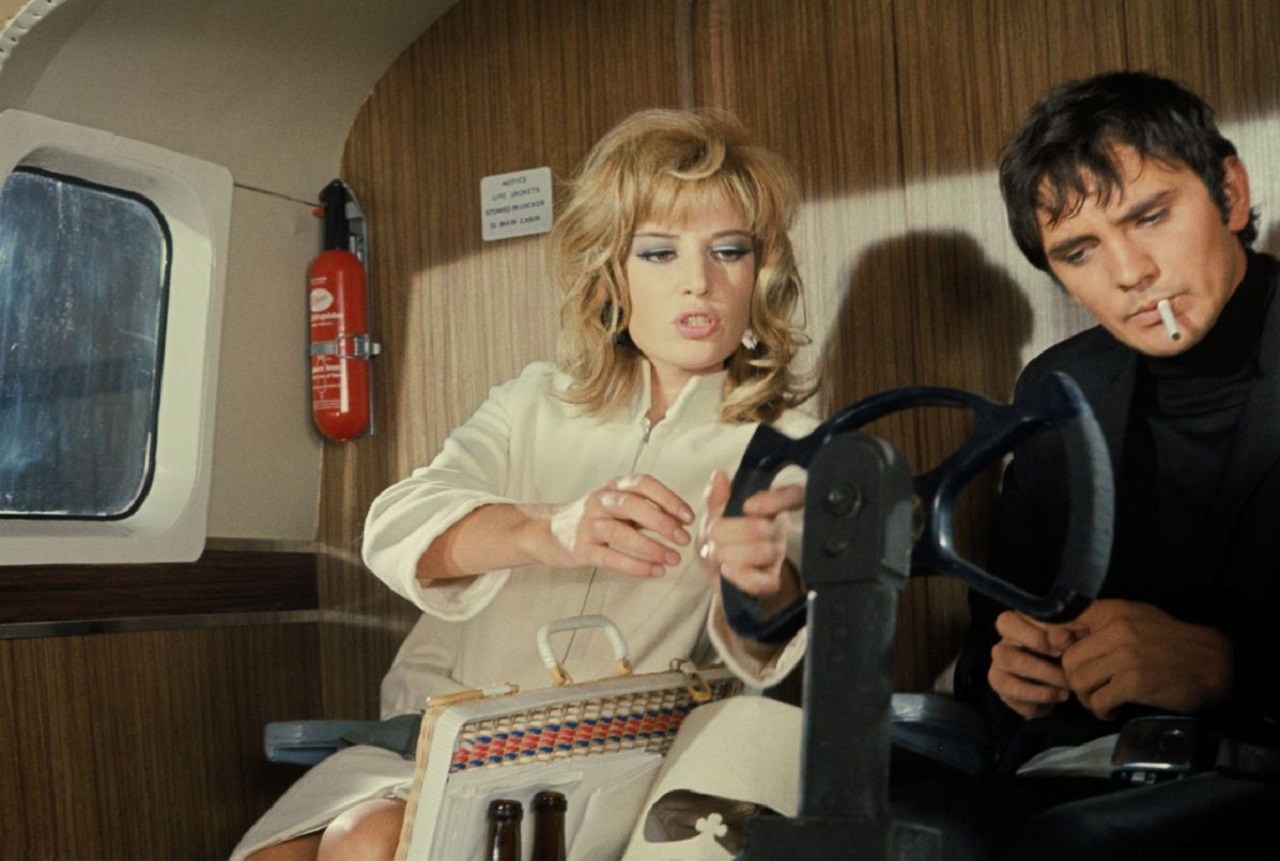 Modesty Blaise was also made into a one-hour tv pilot in 1982 starring Ann Turkel as Modesty and Lewis Ven Bergen as Willie Garvin, although this never made it to a series. In recent years, there have been rumours of a big-screen adaptation at one point touted by Luc Besson, which would have starred Natasha Henstridge, and with Quentin Tarantino also expressing an interest in the character. Modesty Blaise was resurrected in the low-budget My Name is Modesty (2003) starring Alexandra Staden but eliminates the character of Willie.
Joseph Losey's other genre outings include:- The Boy with Green Hair (1948), an anti-war fable about a boy whose hair turns green; M (1951), an English-language remake of Fritz Lang's classic film about a child killer; and the Hammer science-fiction film The Damned (1963) about the discovery of radioactive children. Hammer originally employed Losey to make X the Unknown (1956) but he was replaced.
---
Trailer here
Full film available online here:-
---