---
Crew
Directors – (Episode 1) Kevin MacDonald, (Episodes 2 & 4) Frederick E.O. Toye, (Episodes 3 & 8) James Strong, (Episode 5) James Franco, (Episode 6) John David Coles & (Episode 7) James Kent, Teleplay – (Episodes 1, 6 & 8) Bridget Carpenter, (Episode 2) Quinton Peeples, (Episode 3) Brian Nelson, (Episodes 4 & 7) Brigitte Hales & Quinton Peeples, (Episode 5) Joe Henderson, Based on the Novel 11/22/63 by Stephen King, Producers – Joseph Boccia & James Franco, Photography – (Episode 1) David Katznelson, (All Other Episodes) Adam Suschitzky, Music – Alex Heffes, Visual Effects Supervisor – Jay Worth, Production Design – Carol Spier. Production Company – Carpenter B./Bad Robot.
Cast
James Franco (Jake Epping), Sarah Gadon (Sadie Dunhill), George Mackay (Bill Turcotte), Chris Cooper (Al Templeton), Daniel Webber (Lee Harvey Oswald), Lucy Fry (Marina Oswald), Nick Searcy (Deke Simmons), Tonya Pinkins (Miss Mimi Corcoran), T.R. Knight (Johnny Clayton), Josh Duhamel (Frank Dunning), Kevin J. O'Connor (Yellow Card Man), Leon Rippy (Harry Dunning), Jonny Coyne (George de Mohrenschildt), Gil Bellows (Agent James Hosty), Cherry Jones (Margeurite Oswald), Michael O'Neill (Arliss Price), Annette O'Toole (Edina Price), Gregory North (General Edwin Walker), Brooklyn Sudano (Christy Epping), Constance Towers (Old Sadie)
---
Plot
Jake Epping is high school teacher in Lisbon, Maine. One day, Al Templeton, the owner of his local diner, shows Jake a secret – that a door in the back of the diner leads down a hall that transports one back to 1960. Jake is disbelieving until Al insists he try it. Jake is shocked to find himself transported back to the same spot in 1960. Al tells Jake how every time one goes through the door, the past resets itself. He wanted to go back and prevent the assassination of President Kennedy but is dying of cancer. He now asks Jake to complete the mission. Al prepares Jake on the assassination and he agrees to go. Travelling back, Jake first intervenes to help Harry Dunning, one of Jake's pupils in the present, and stop his father Frank from murdering the rest of his family. Joined by young Bill Turcotte who discovers what Jake is planning, they travel to Dallas and set up an apartment beneath the one that Lee Harvey Oswald will move into and plant bugging equipment. At the same time, Jake gets a job as a schoolteacher in the nearby town of Jodie and becomes involved with librarian Sadie Dunhill. As he and Bill surveil Oswald, Jake tries to determine if he was a lone assassin or part of a conspiracy. However, in doing so, the past starts to fight back to stop Jake from altering history.
---
11/22/63 (2011) was Stephen King's venture into time travel themes. King placed a good deal of research into getting the feel of the era and the life of Lee Harvey Oswald down right. I enjoyed the book but also had problems with it – for one, King's clear interest was more in plotting out the details of the era than the usual stuff of the time travel story (time paradoxes, culture clashes). A problem – one that the mini-series attempts to get around – is that much of the book simply consists of waiting (for several years) to get from 1958 (upped to 1960 in the tv version) to 1963 and watching the dull minutiae of Lee Harvey Oswald's life.
King also leaves the most interesting section of the book – namely the alternative history aspect that asks how history would happen differently if the assassination of John F. Kennedy were prevented – to less than a chapter at the end and paints it in the starkest of nightmare scenarios. It is as though he seemed conceptually daunted by writing a full-fledged alternate history and invented devices like "the past pushes back" to avoid this.
With 11.22.63, the book has been mounted as an eight-episode tv mini-series under the aegis of J.J. Abrams and his Bad Robot production company. These days Abrams has become a high-profile film director with films such as Mission: Impossible III (2006), Star Trek (2009), Star Trek: Into Darkness (2013), Star Wars Episode VII: The Force Awakens (2015) and Star Wars Episode IX: Rise of the Skywalker (2019). What should not be forgotten is that in the decade prior to this, Abrams was a highly successful producer/creator of tv shows such as Alias (2001-6), Lost (2004-10), Fringe (2008-13), Person of Interest (2011-6) and to a lesser extent Alcatraz (2012), Revolution (2012-4) and Almost Human (2013-4). Subsequent to this, Abrams made one further Stephen King adapted tv series with Castle Rock (2018-9) and Lisey's Story (tv mini-series, 2021).
The creative name driving the mini-series is Bridget Carpenter, a producer/writer on shows such as Dead Like Me (2003-4), Friday Night Lights (2006-11) and Parenthood (2010-5) and the subsequent musical remake of Freaky Friday (2018). Each of the episodes comes from a different director (with a couple of double-ups), including one from star James Franco who also produces the series.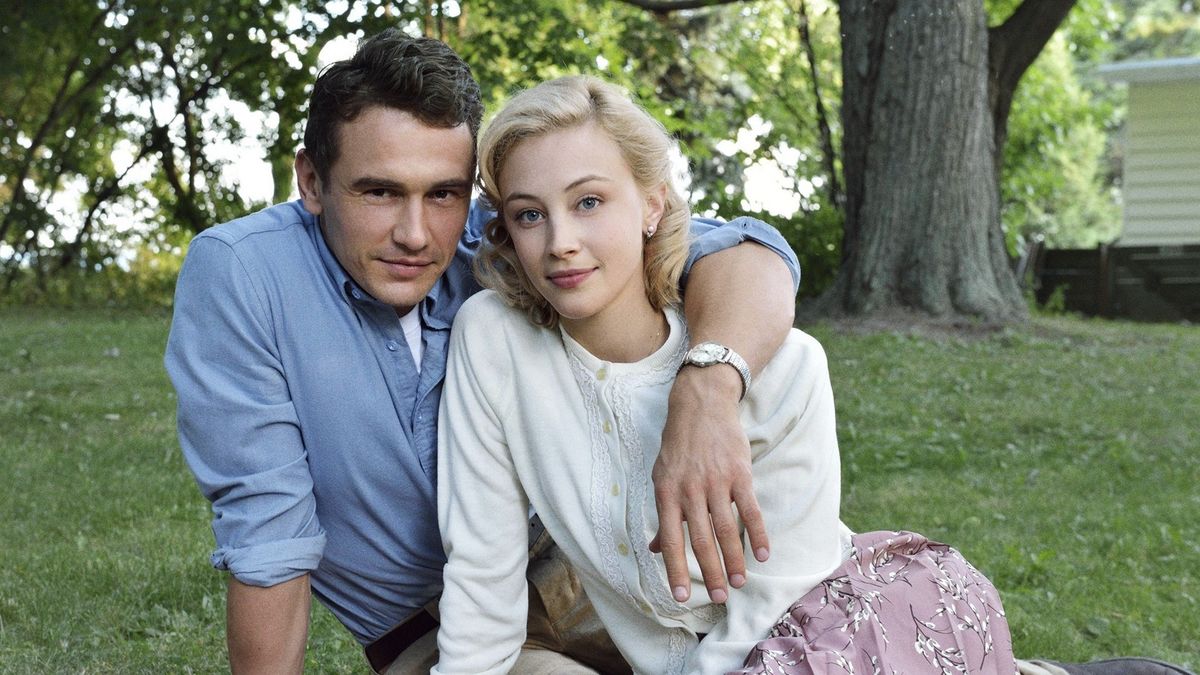 There have been a great many Stephen King works adapted as tv mini-series, ranging from the great – Salem's Lot (1979) – to the terrible – The Tommyknockers (1993) and The Stand (1994). 11.22.63 seems determined not to repeat the mistakes of the most recent King tv production Under the Dome (2013-5), which abandoned all but the basic concept of the book soon after the pilot episode and thereafter travelled along an entirely random course that felt like the scriptwriters were making it up as they went along.
The mini-series does rearrange many aspects of the book but keeps general faith to the story. The most notable eliminations are that in the book Jake makes several trips between the past and present, including one where he prevents Frank Dunning from murdering his family and then travels back to the present to find that this has meant that Harry was killed in Vietnam, and another where he prevents a girl from being accidentally shot (although this does turn up in the mini-series as something that Chris Cooper tell us he did). The upshot is that apart from a couple of exploratory trips made at the outset, Jake only makes a single trip into the past in the mini-series. As in the book, Al is killed off before the trip back but pops-up in flashbacks to give warnings about the time travel process and impart information about the assassination.
The mini-series is also stuck with the dramatic problem that Stephen King left it with – that the entire story mostly consists of the protagonist having to sit and wait for several years merely observing history as it plays out. In order to pad the eight episodes out, the show is given pieces of drama to fill this out and have something happening. In particular, the mini-series creates the character of George McKay's Bill Turcotte to give Jake someone to talk to rather than have the entire show be about him sitting on his own observing. In the later episodes, there is also a new drama about Bill getting involved with Marina Oswald and this creating ructions in history and a rather contrived piece where Jake deals with this by committing Bill to a psychiatric institution.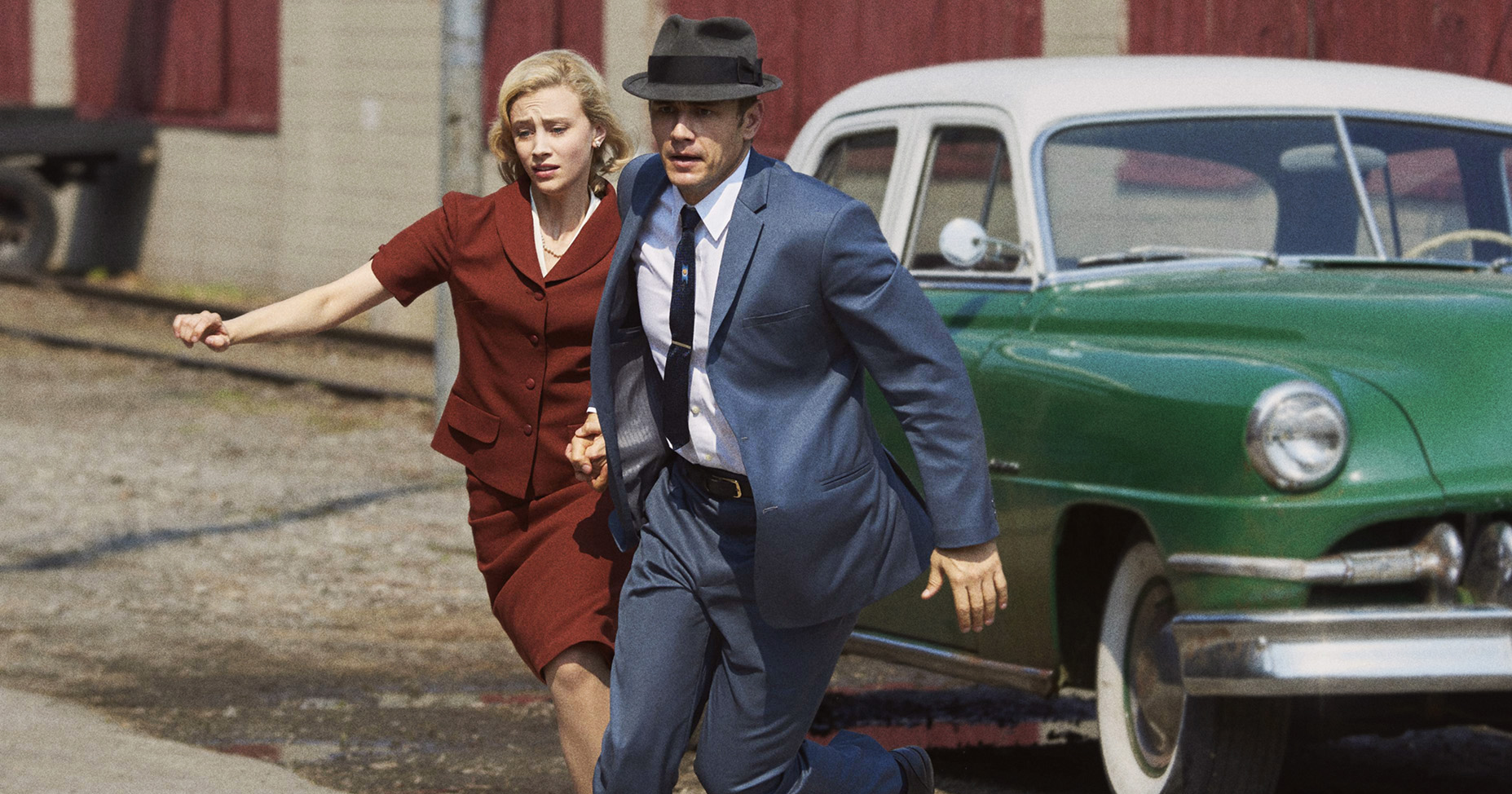 There are a great many other pieces from the book that end up being padded out to create small pieces of self-contained drama – expanding the roles of George de Mohrenschildt and Nick Searcy's Deke, the assassination attempt on General Walker, a whole plot in which Sadie's ex-husband turns up and goes psycho. Sadie also becomes much more wound into the events.
One of the best and most substantial of these new pieces of drama are the scenes with Josh Duhamel as Frank. Duhamel has gained a reputation as a handsome pin-up star and readily turns that on its head to give a disturbing yet charismatic performance. The writing in the scenes where he and his friends take James Franco to the slaughterhouse – as well as the subsequent scene where Michael O'Neill explains why he does not consider himself a war hero – make this the single most riveting episode of the entire show. Not to mention it comes with some wryly witty lines – when James Franco is asked what unit he was in during the Korean War, he quickly responds "M.A.S.H. 4077."
Some of the pieces of dramatic contrivance feel strained – in particular, the committal of Bill to the asylum and one episode in which Jake gets beaten up just prior to the assassination, causing him to improbably forget everything including why he has come back there. One of the more egregious additions is where Jake and Bill follow Lee Harvey Oswald to a General Walker rally where Oswald ends up getting into a loud and angry altercation with Walker. You cannot help but feel that if such an incident had occurred it would surely have been reflected in the history books given how every detail of Oswald's life has subsequently been excavated.
The mini-series holds together fairly well and certainly retained one's interest. It builds well to the climactic episode, which takes place in an exactingly staged recreation of the layout of Dealey Plaza – there are even cute little throwaway bits leading up to the big event like the mystery man with the umbrella and Abraham Zapruder standing there with his movie camera.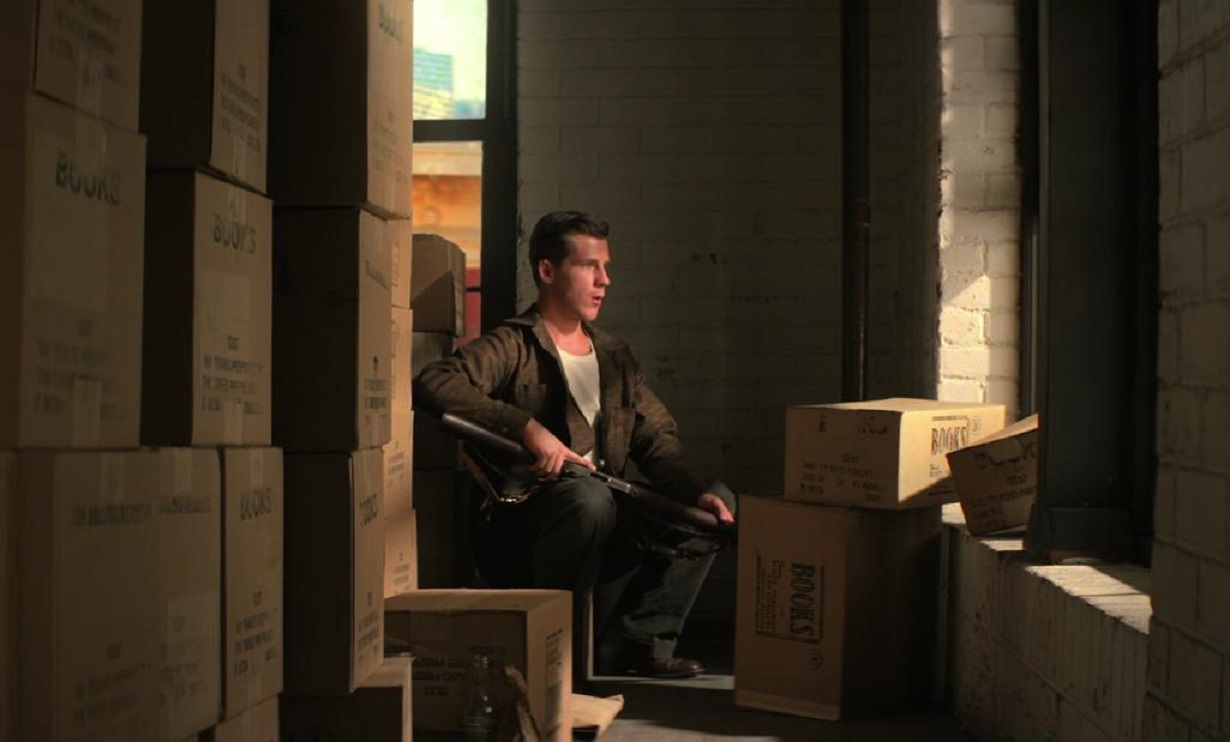 Where I ended up disappointed was the alternate history sections where Jake returned to a changed present. King didn't do these sections justice and I felt that the mini-series glossed over them even more so – we just get a standard dark, dystopian present and the political changes that led up to the unleashing of the bombs are not even dwelt on. What I would love to have seen is not a mini-series following Lee Harvey Oswald – which in itself is not uninteresting – but rather one akin to the current tv series The Man in the High Castle (2015-9) dealing with the changed world following the assassination. That would have been fascinating. The mini-series does wind itself to a satisfying uplift but you cannot help but feel it could have been far more than that.
Other Stephen King genre adaptations include:- Carrie (1976), Salem's Lot (1979), The Shining (1980), Christine (1983), Cujo (1983), The Dead Zone (1983), Children of the Corn (1984), Firestarter (1984), Cat's Eye (1985), Silver Bullet (1985), The Running Man (1987), Pet Sematary (1989), Graveyard Shift (1990), It (tv mini-series, 1990), Misery (1990), a segment of Tales from the Darkside: The Movie (1990), Sometimes They Come Back (1991), The Lawnmower Man (1992), The Dark Half (1993), Needful Things (1993), The Tommyknockers (tv mini-series, 1993), The Stand (tv mini-series, 1994), The Langoliers (tv mini-series, 1995), The Mangler (1995), Thinner (1996), The Night Flier (1997), Quicksilver Highway (1997), The Shining (tv mini-series, 1997), Trucks (1997), Apt Pupil (1998), The Green Mile (1999), The Dead Zone (tv series, 2001-2), Hearts in Atlantis (2001), Carrie (tv mini-series, 2002), Dreamcatcher (2003), Riding the Bullet (2004), 'Salem's Lot (tv mini-series, 2004), Secret Window (2004), Desperation (tv mini-series, 2006), Nightmares & Dreamscapes: From the Stories of Stephen King (tv mini-series, 2006), 1408 (2007), The Mist (2007), Children of the Corn (2009), Everything's Eventual (2009), the tv series Haven (2010-5), Bag of Bones (tv mini-series, 2011), Carrie (2013), Under the Dome (tv series, 2013-5), Big Driver (2014), A Good Marriage (2014), Mercy (2014), Cell (2016), The Dark Tower (2017), Gerald's Game (2017), It (2017), The Mist (tv series, 2017), Mr. Mercedes (tv series, 2017-9), 1922 (2017), Castle Rock (tv series, 2018-9), Doctor Sleep (2019), In the Tall Grass (2019), Pet Sematary (2019), The Outsider (tv series, 2020), The Stand (tv mini-series, 2020-1), Chapelwaite (tv series, 2021- ), Lisey's Story (tv mini-series, 2021), Firestarter (2022), Mr Harrigan's Phone (2022). and Salem's Lot (2022). Stephen King had also written a number of original screen works with Creepshow (1982), Golden Years (tv mini-series, 1991), Sleepwalkers (1992), Storm of the Century (tv mini-series, 1999), Rose Red (tv mini-series, 2002) and the tv series Kingdom Hospital (2004), as well as adapted his own works with the screenplays for Cat's Eye, Silver Bullet, Pet Semetary, The Stand, The Shining, Desperation, Children of the Corn 2009, A Good Marriage, Cell and Lisey's Story. King also directed one film with Maximum Overdrive (1986).
---
---