---
Crew
Director – Edmund Goulding, Screenplay – Jules Furthman, Based on the Novel by William Lindsey Gresham, Producer – Daryl Zanuck, Photography (b&w) – Lee Garmes, Music – Cyril Mockridge, Visual Effects – Fred Sersen, Art Direction – J. Russell Spencer & Lyle Wheeler. Production Company – 20th Century Fox.
Cast
Tyrone Power (Stan Carlisle), Coleen Gray (Molly), Helen Walker (Lilith Ritter), Joan Blondell (Madame Zeena), Ian Keith (Pete), Mike Mazurki (Bruno), Taylor Holmes (Ezra Grandell)
---
Plot
Stan Carlisle works as a carnival barker, hustling up crowds for Madame Zeena and her mind-reading act. He learns that Madame Zeena used to headline the best nightclubs in a highly successful mind-reading act with her partner Pete. However, Pete fell into alcoholism and is now forced to survive as the circus's geek, biting the heads off chickens. Stan persuades her to show him the secret of the act. She teaches him the code that she and Pete used to secretly communicate the questions that the audiences wrote down and the blindfolded Zeena pretended to be able to read. Pete is then killed when he accidentally drinks a bottle of wood alcohol, just as Zeena's tarot cards predicted. Ignoring Zeena's insistence of the fate in store for him shown by the cards, Stan leaves and takes the mind-reading act on to great success. His downfall comes when he embarks on a daring scheme to collaborate with a crooked psychologist and swindle wealthy businessmen with faked visions of their late loved ones.
---
This dark, absorbing thriller was a personal project of star Tyrone Power. Power was a matinee idol throughout the 1940s, most notably in films such as Jesse James (1939) and The Mark of Zorro (1940). Power personally persuaded 20th Century Fox into picking up the rights to the book and letting him take the lead.
It is a performance that is invested with a persuasive, ruthlessly charismatic power on Power's part, one that goes well beyond any mere Hollywood insertion of a name headline for a role. It was reportedly Power's favourite performance among his films, one that allowed him to shuck handsome leading man roles and get into something that held a considerable complexity. All the others in the cast – Colleen Gray, Helen Walker, Ian Keith, who dazzles in the single scene he emerges from his drunken stupor to play the boy and dog trick on Power – are excellent.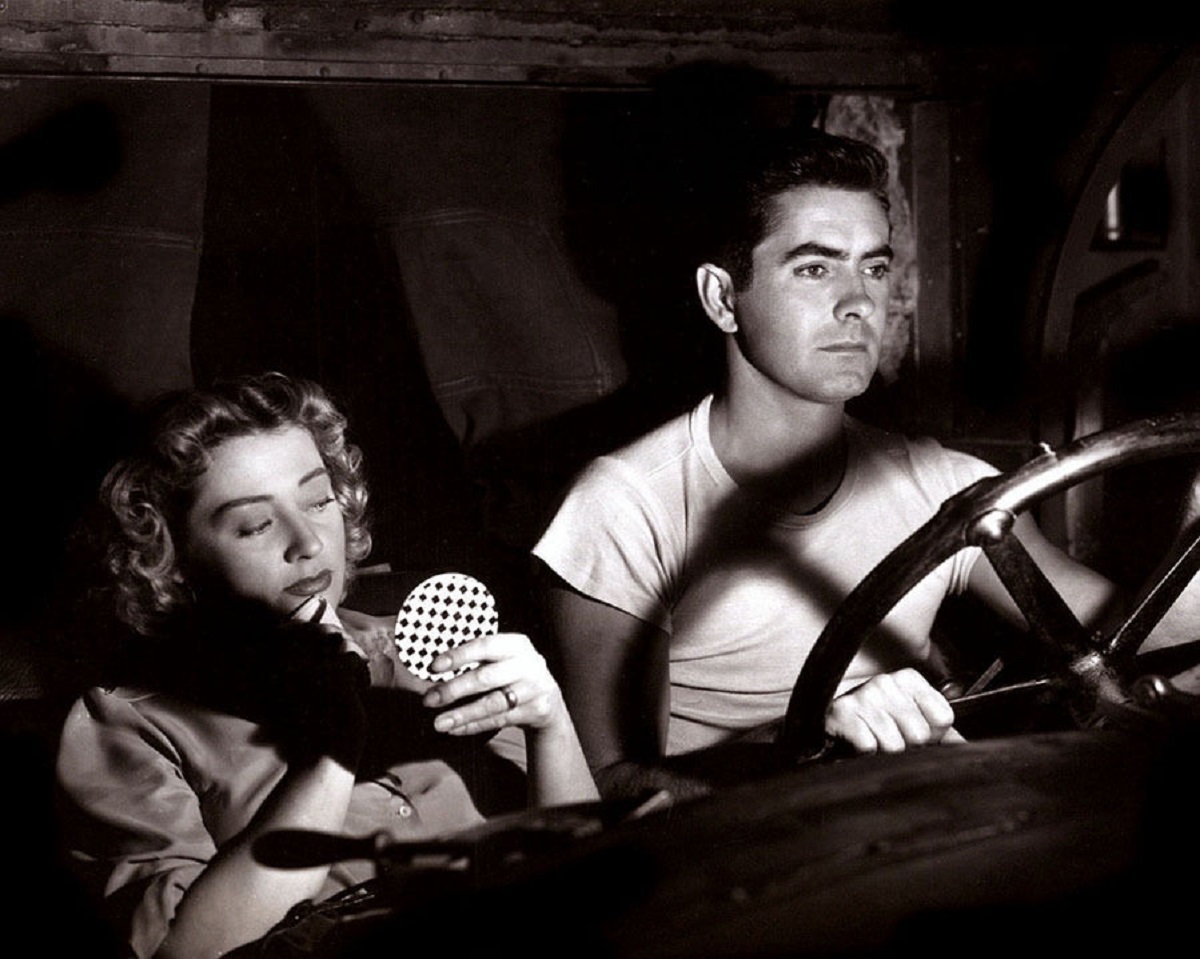 The script, composed in several almost play-like acts, is particularly good, hinging as it does on a number of ingenious twists. Director Edmund Goulding, who also made Of Human Bondage (1946) and Tyrone Power's previous film The Razor's Edge (1946), shoots with a shadowy and restlessly film noir ambience.
It is a film that seems haunted by a preternatural sense of doom and of the fatalistic inevitability the tarot cards predict. The irony of the final consigning of Tyrone Power full circle into the same role as Pete, as all outlined by the ambiguous destiny foretold in the tarot cards, is particularly savage.
Nightmare Alley (2021) was a remake directed by Guillermo Del Toro starring Bradley Cooper in the Tyrone Power role and with Cate Blanchett as the psychologist.
---
Trailer here
Full film available here
---