---
Hong Kong/USA. 1986.
Crew
Director – Corey Yuen, Screenplay – Keith W. Strandberg, Story – Corey Yuen & Ng See Yuen, Producer – Ng See Yuen, Photography – David Golia & John Huneck, Music – Frank Harris, Special Effects – John Ting, Choreography – Harrison Mang. Production Company – Seasonal Films.
Cast
Kurt McKinney (Jason Stillwell), Jean-Claude Van Damme (Ivan Krezinski), J.W. Falls (R.J. Madison), Kim Tai Chong (Bruce Lee), Kent Lipham (Scott), Dale Jacoby (Dean Ramsey), Tim Baker (Tom Stillwell), Kathie Sileno (Kelly Reilly), Ron Pohnel (Ian Reilly)
---
Plot
The Mob want to take over all the karate schools. Tom Stillwell, the owner of a California school, tries to stand against them but they break his leg. Forced to close his school, Tom moves to Seattle and now savagely disdains karate. His teenage son Jason starts training in secret. When Jason joins a local karate class, he faces bullies who determine to humiliate him. In desperation, Jason begs aid at the graveside of Bruce Lee and Lee's spirit appears and teaches him karate expertise. As the mob try to muscle in on the Seattle school, Jason is chosen to take on the mob's Russian killer in a karate match that will settle the school's future.
---
There are few genres of film so intellectually vacuous as the Western martial arts film (as opposed to the Oriental variant, which is far less serious and bound up in its machismo than the Western copycats). No Retreat, No Surrender is a perfect example of all that is bad about the genre. The film acts as a crude macho empowerment fantasy – a teenager gets to obtain his comeuppance by beating up his bullies and regains his esteem by saving his father from being beaten up.
What makes No Retreat, No Surrender grotesque in its badness is the hero worship it slavishly lays at the feet of Bruce Lee. Behind the myth that surrounds him, Bruce Lee was to all intents and purposes a bit of a jerk, hardly the spiritual master the film sees him as. The film even has the hero praying at Bruce Lee's grave, saying he has nobody else to turn, which, to anyone has read the less hagiographic of the Lee biographies, seems rather pathetic.
No Retreat, No Surrender is shabbily made. It never moves (either in ambition or in physical location) out of the second-rate martial arts clubs it is set in – why The Mob would have an interest in muscling in and taking over such clubs is one of the film's major plausibility holes. The acting is vacuously bad, especially the appallingly giggly performance from Kent Lipham as the fat bully and Kathie Sileno's utterly vacant playing of the love interest.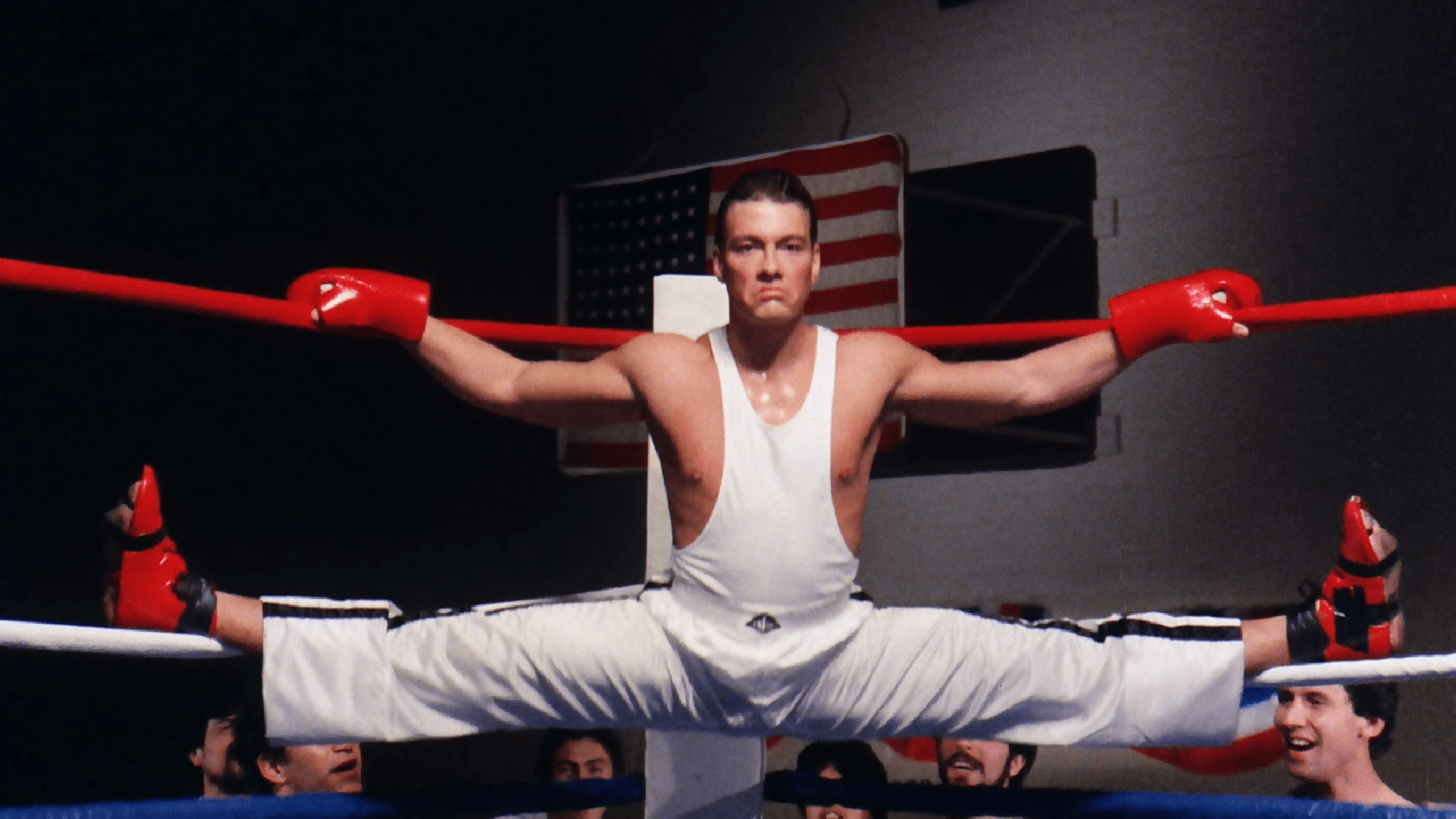 The one good performance in the film comes from Jean-Claude Van Damme – this is still a couple of years before Van Damme became a box-office name. Van Damme is cast in the type of role he does well, where all that he is required to do is be monosyllabic and where his impassive looks have been turned towards acting cold and emotionless. Once he gets into the ring at the climax, his moves have a physical poetry that show up the rest of the cast as the poseurs from the beginner's martial arts classes that they are.
No Retreat, No Surrender produced a surprising number of sequels – No Retreat, No Surrender 2: Raging Thunder (1989), No Retreat, No Surrender 3: Blood Brothers (1990), No Retreat, No Surrender 4/The King of the Kickboxers (1991) and No Retreat, No Surrender 5/American Shaolin: King of the Kickboxers II (1993) – although none of these feature the ghost of Bruce Lee or any fantastic elements.
Director Corey Yuen has gone onto become one of the top Hong Kong action coordinators. He has also directed (or co-directed) other genre films such as Ghost Renting (1991), Saviour of the Soul (1991), Saviour of the Soul 2 (1992), The New Legend of Shaolin (1994), The Avenging Fist/Legend of Tekken (2001), and DOA: Dead or Alive (2006). In more recent years, he had a hit with the action film The Transporter (2002).
---
---