France. 1992.
Crew
Director/Screenplay – Agnieszka Holland, Adaption – Regis Debray & Yves Lapointe, Producers – Christian Ferry & Marie-Laure Reyre, Photography – Bernard Zitzermann, Music – Zbigniew Preisner, Art Direction – Helene Bourgy & Benoit Clemenceau. Production Company – Olian Productions/Films A2/Canal +/Sofica Investimage 3/Centre National de la Cinematographie.
Cast
Gregoire Colin (Olivier Duval/Sebastien Blanche), Marina Golovine (Nadine Duval), Francois Cluzet (Serge Duval), Brigitte Rouan (Elisabeth Duval), Jean-Francois Stevenin (Inspector Druot), Frederic Quiring (Marcel), Faye Gatteau (Young Nadine), Emmanuel Morozof (Young Olivier)
---
Plot
In a rural French village, nine-year-old Olivier Duval is sent to lunch with his grandmother but fails to arrive. Searches fail to discover what happened to him. Six years later, Druot, the police inspector in charge of the case at the time, is now working in Paris where he meets Sebastien Blanche, a fifteen-year-old male prostitute and is certain that he is Olivier. Sebastien correctly answers details concerning Olivier. Druot reunites him with the Duval family to their great delight. However, Olivier's claims to be unable to remember much of his childhood or tell how he disappeared creates suspicion with his sister Nadine.
---
Polish director Agnieszka Holland's films often centre around childhood themes – notedly Europa, Europa (1990) and The Secret Garden (1993). Certainly, Holland deals with childhood with a far greater complexity and emotional maturity than her American counterpart Steven Spielberg. Olivier, Olivier is a thriller based around the return of a disappeared child – it makes interesting comparison to the later more high-profile Clint Eastwood film Changeling (2008), which has many plot similarities.
Olivier, Olivier is at times frustratingly laidback and banal in its approach. Nevertheless, it does accumulate its effectiveness and picks up considerably in the latter third where it becomes a study of the effects that the boy's return has on the now grown family. The conclusion Agnieszka Holland brings the story to is very satisfying.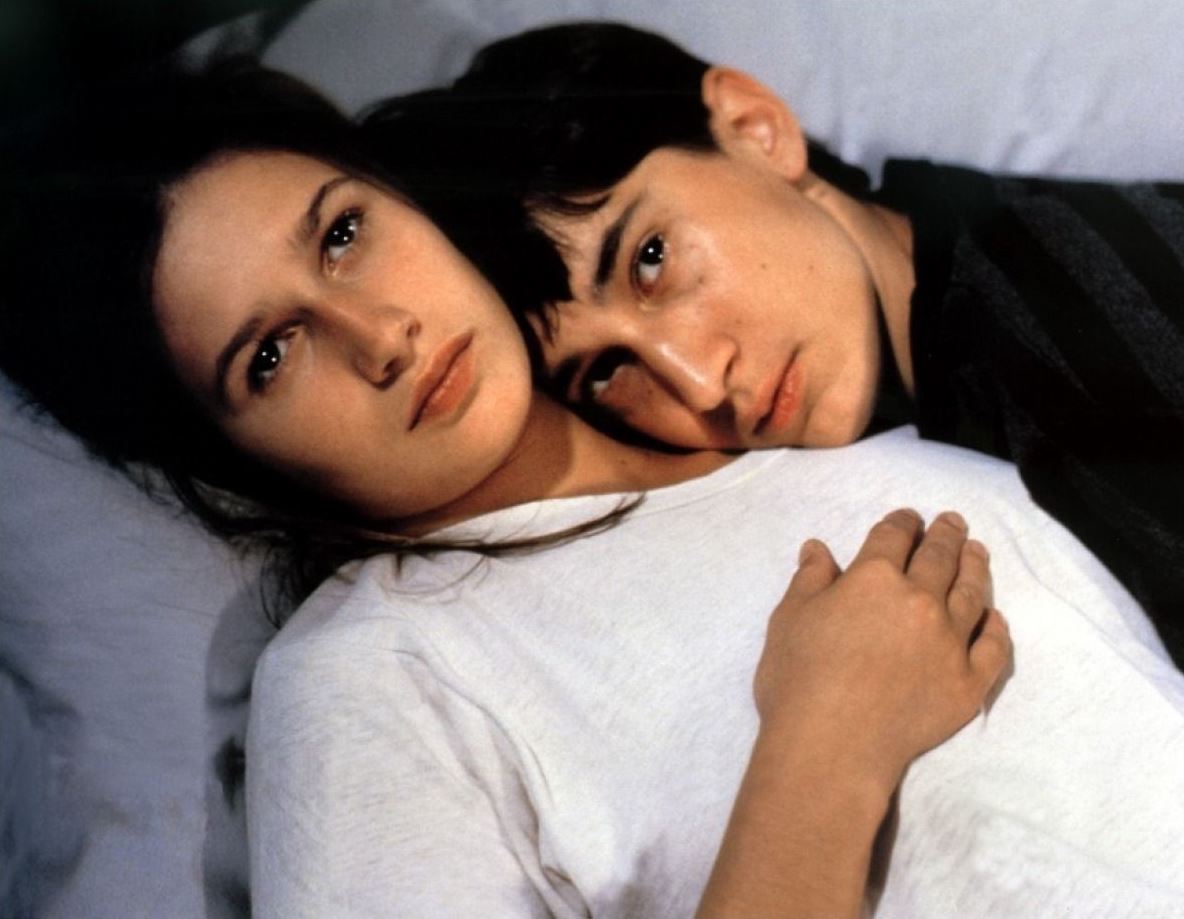 Gregoire Colin's cocky, leprechaunish smile makes for an appealing performance. Although one of the strongest things about the film is the moody repression of Marina Golovine's performance as the sister – the way she eventually gives in and surrenders her distrust is sweet indeed, the most emotionally satisfying part of the film.
The most frustrating aspect of the film is in fact its sole grounds for inclusion as fantasy – Marina Golovine's brief display of psychokinesis. It seems a pointless inclusion – little is made of it, it raises questions that Agnieszka Holland never answers, and the film could have just as easily have served without it.
The Polish born Agnieszka Holland has made a number of films, usually in arthouse release with the likes of To Kill a Priest (1988), Europa, Europa (1990), Total Eclipse (1995) and Copying Beethoven (2006). Holland's other films of genre note are the US-made The Third Miracle (1999), concerning Catholic miracles; Julie Walking Home/The Healer (2002) about a faith healer; and the tv mini-series remake of Rosemary's Baby (2014).
---
---