---
USA. 1947.
Crew
Director – Alfred Werker, Screenplay – Walter Bullock, Based on the Novel by William O'Farrell, Producer – Aubrey Schenck, Photography (b&w) – Lew W. O'Connell, Music – George Anturel, Photographic Effects – George J. Teague, Makeup – Bud Westmore, Art Direction – Edward C. Jewell. Production Company – Eagle-Lion
Cast
Joan Leslie (Sheila Page), Louis Hayward (Barney Page), Tom Conway (John Friday), Richard Basehart (William Williams), Virginia Field (Paula Costello), Natalie Schaefer (Mrs Shaw)
---
Plot
Actress Sheila Page turns up just on midnight at a New Year's Eve party to celebrate the arrival of 1947 and tells the poet William Williams that she has just shot her husband Barney. She wishes the previous year had not happened the way it did. Suddenly, she miraculously finds herself back at a New Year's Party of 1946. She realises she has somehow gone back in time and throws everything into trying to make the year not turn out the way it did. She tries to stop her husband from falling into alcoholism and having an affair with actress Paula Costello, and William from being taken on as a prodigy by the self-important socialite Mrs Shaw, something that causes him to end up in a psychiatric institution. However, the more she attempts to prevent the circumstances from repeating themselves, the more events continue to keep turning out the same way.
---
Repeat Performance is an interesting variation on the 1940s light fantasy film. Although this has been made more as a dark film noir melodrama and is light years away from the frothiness of other light fantasies of the era such as Topper (1937), Here Comes Mr Jordan (1941) and A Guy Named Joe (1943).
The film's theme of one being able to relive their personal past and change the way the present transpires is a prefiguring of films like Peggy Sue Got Married (1986) and Twice Upon a Yesterday/The Man with Rain in His Shoes (1998). Repeat Performance could easily have been an episode of The Twilight Zone (1959-63) – in fact, The Twilight Zone's half-hour format would have been far better suited to the story than feature film length.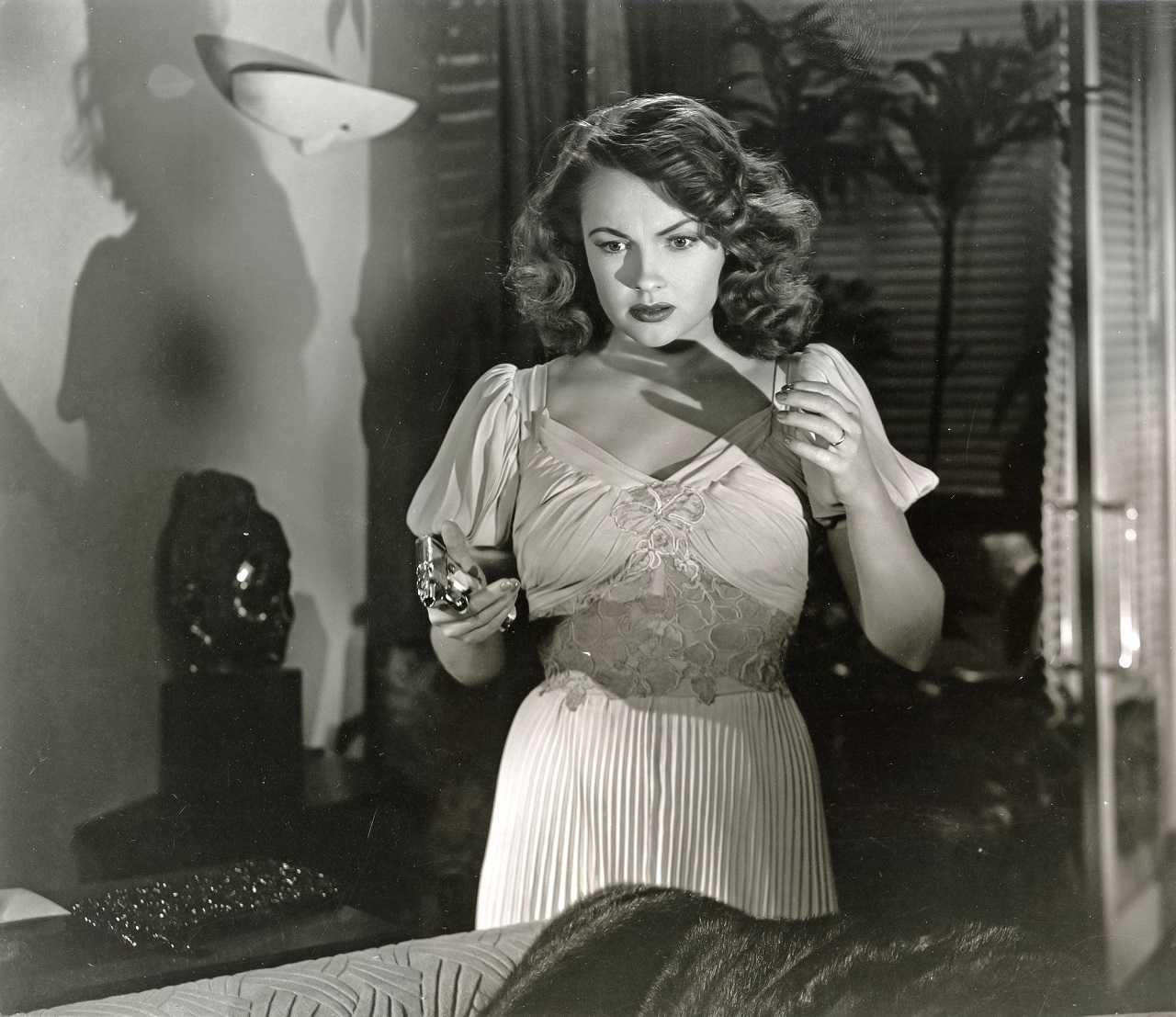 The fantasy elements – the means whereby Joan Leslie is allowed to rewind the past one-year – are not explored and are set aside in favour of the soap opera plot about Leslie, her drunken, cheating husband Louis Hayward and Leslie's attempts to keep him away from actress Virginia Field, knowing that he is going to have an affair with her.
At least the characters are crafted with some skill – Richard Basehart as the lost puppy-dog William, sadly gone mad by the end (although the film irritatingly never says why); the upper-class Mrs Shaw chasing a piano player at the Thanksgiving Party with exactly the same patter she used on William, while giving meaningful glances of disappointment in his direction; and Barney's perfectly believable descent into madness, blaming Joan Leslie for everything. The ending is surprisingly downbeat for the period it was made and that alone makes the film worth seeing.
The film was later remade as the tv movie Turn Back the Clock (1989) with Connie Sellecca in the Joan Leslie role.
---
Trailer here
---