---
Crew
Director – Bryan Singer, Screenplay – Simon Kinberg, Story – Jane Goldman, Simon Kinberg & Matthew Vaughn, Based on the Comic-Book Days of Future Past by John Byrne & Chris Claremont, Producers – Simon Kinberg, Hutch Parker, Lauren Shuler Donner & Bryan Singer, Photography (3D) – Newton Thomas Sigel, Music – John Ottman, Visual Effects Supervisor – Richard Stammers, Visual Effects – Animal Logic, Digital Domain (Supervisor – Dan Pecora), [Hy*drau*lx], Method, MPC (Supervisor – Anders Langlands), Mokko Studio, Rhythm and Hues (Supervisor – Derek Spears) & Rising Sun Pictures, Special Effects Supervisor – Cameron Waldbauer, Makeup Effects Supervisor – Adrien Morot, Production Design – John Myhre. Production Company – 20th Century Fox/TSG Entertainment/Bad Hat Harry/Marvel Enterprises.
Cast
Hugh Jackman (Logan/Wolverine), James McAvoy (Charles Xavier), Michael Fassbender (Erik Lehnsherr), Jennifer Lawrence (Raven Darkholme/Mystique), Patrick Stewart (Professor Charles Xavier), Peter Dinklage (Dr Bolivar Trask), Ian McKellen (Erik Lehnsherr/Magneto), Nicholas Hoult (Hank McCoy/Beast), Evan Peters (Peter Maximoff/Quicksilver), Ellen Page (Kitty Pryde), Mark Camacho (President Nixon), Halle Berry (Orora Munroe/Storm), Shawn Ashmore (Bobby Drake/Iceman), Josh Helman (Major Bill Stryker), Omar Sy (Bishop), Fan Bingbing (Blink), Booboo Stewart (Warpath), Daniel Cudmore (Peter Rasputin/Colossus), Adam Canto (Bobby de Costa/Sunspot), Evan Jonigkeit (Toad), Gregg Lowe (Ink), Famke Janssen (Dr Jean Grey), James Marsden (Cyclops), Kelsey Grammer (Older Beast)
---
Plot
The year 2023. The world has become a war zone where the Sentinel robots have been programmed to hunt and eliminate mutants. Professor Xavier, Magneto, Wolverine and several others take refuge at a mountainside monastery in China. Professor Xavier believes that all of this came about because the young Mystique murdered Bolivar Trask, the creator of the Sentinels in 1973. This led to her DNA being used to perfect the Sentinels that can adapt to combat each mutant's power. Kitty Pryde has the power to project someone back in time to inhabit their earlier selves but this is only limited to a few hours due to the stress on the body. Wolverine volunteers to be sent back to 1973 where his ability to regenerate will be able to cope with the stress. Successfully travelling back, Wolverine then sets about to inspire the young Xavier, who has surrendered his powers in favour of a drug that allows him to walk, to stand up and change the future. They rescue Magneto from where he has been imprisoned in a special prison in the deepest bowels of The Pentagon and then head to stop Mystique's plans to assassinate Trask.
---
Days of Future Past was the seventh of the X-Men films, following X-Men (2000), X2 (2003), X-Men: The Last Stand (2006), X-Men Origins: Wolverine (2009), X: First Class (2011) and the subsequent X-Men: Apocalypse (2016), X-Men: Dark Phoenix (2019) and The New Mutants (2020), as well as individual characters spinoffs that sit within the X-Men universe continuity The Wolverine (2013), Deadpool (2016) and Logan (2017), as well as the tv series Legion (2017-9) and The Gifted (2017-9).
Although it was not the first, it was the success of the original X-Men that precipitated the modern fad of Marvel superhero screen adaptations that have so far included Blade (1998), Spider-Man (2002), Daredevil (2003), Ang Lee's Hulk (2003), The Punisher (2004), Elektra (2005), Fantastic Four (2005), Man-Thing (2005), Ghost Rider (2007), Iron Man (2008), Captain America: The First Avenger (2011), Thor (2011), The Avengers (2012), Guardians of the Galaxy (2014), Ant-Man (2015), Deadpool (2016), Doctor Strange (2016), Black Panther (2018), Venom (2018), Captain Marvel (2019), Black Widow (2021), Eternals (2021), Shang-Chi and the Legend of the Ten Rings (2021) and various sequels to most of these, as well as the tv series' Agents of S.H.I.E.L.D. (2013-20), Daredevil (2015-8), Agent Carter (2015-6), Jessica Jones (2015-9), Luke Cage (2016-8), The Defenders (2017), Inhumans (2017), Iron Fist (2017-8), The Punisher (2017-9), Runaways (2017-9), The Falcon and the Winter Soldier (2021- ), Hawkeye (2021- ), Loki (2021- ), WandaVision (2021- ), Moon Knight (2022- ), Ms Marvel (2022- ), She-Hulk: Attorney at Law (2022- ) and Secret Invsion (2023).
The X-Men films hit their peak with the first two entries, Bryan Singer's X-Men and X2 but tanked after Brett Ratner inherited the reins with the misguided The Last Stand. (Days of the Future Past supposedly follows directly on from The Last Stand but Singer snubs it so badly he doesn't even concern himself with continuity to the end of that film that had Patrick Stewart's Professor Xavier killed off, a point that has been entirely forgotten here).
The problem the X-Men films have is a habit of propelling their actors into A-list names thus pricing them out of appearing as part of an ensemble – the films so far have featured the likes of Hugh Jackman, Halle Berry, Jennifer Lawrence, Anna Paquin, Ellen Page and Taylor Kitsch, who were either unknown at the time or their stars rapidly ascended after the films came out. Thus all of the films subsequent to The Last Stand have tried to figure a way around the dilemma with X-Men Origins: Wolverine and The Wolverine trying to spin films off around the series' most popular figure of Hugh Jackman's Wolverine, while X: First Class took the series back to its origins thus allowing it to be recast with younger faces. Days of Future Past features the return of Bryan Singer to the director's chair and not only most of the classic cast members but also the ensemble from the reboot series, with a time travel plot that cleverly allows the merging the older and younger faces. Taking their lead from other Marvel Films, there is a post-credits sequence showing Apocalypse in Ancient Egypt, which is set up for the subsequent X-Men: Apocalypse.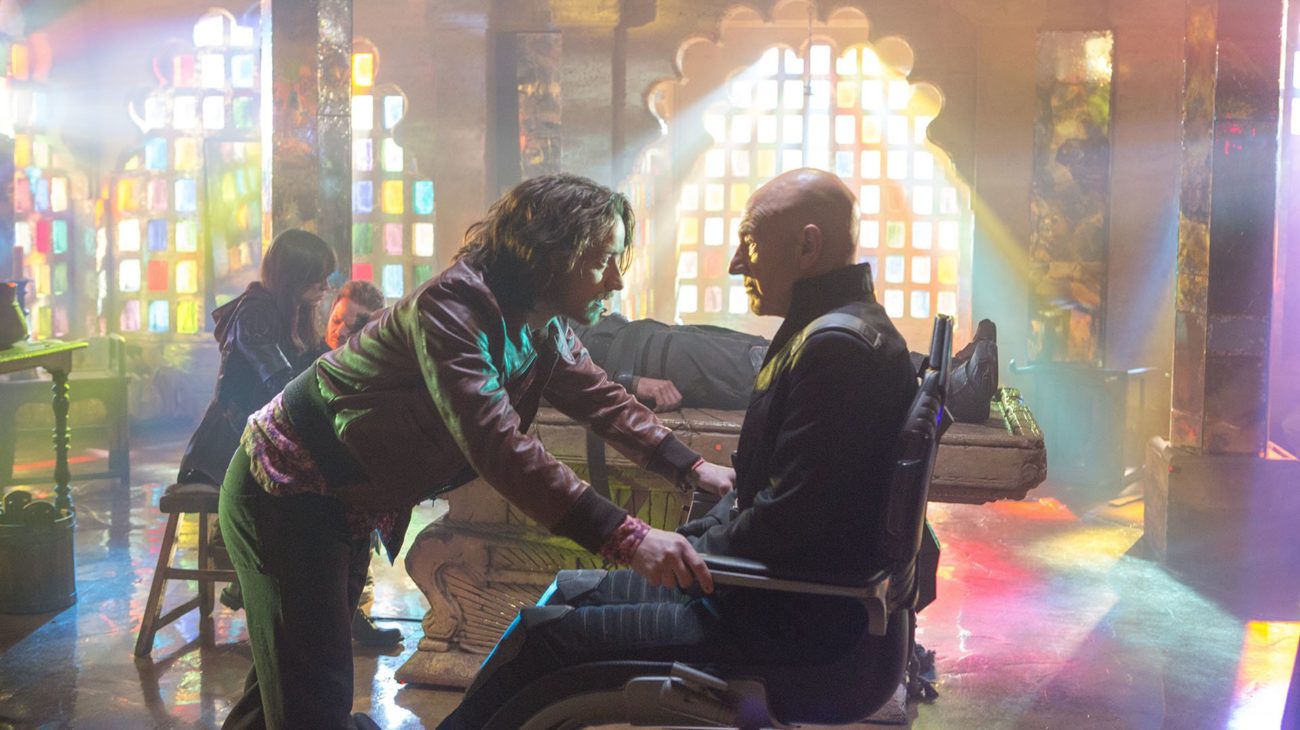 Days of Future Past seems a smart choice for Bryan Singer. In 2000, Singer was a bright rising ingenue who had had the word of mouth hit of The Usual Suspects (1995), dipped slightly with the Stephen King adaptation Apt Pupil (1998) and was still largely an unknown when he took on X-Men as his third film. The success of the two X-Men films propelled Singer to a career peak – subject to the sort of stratosphere of fanboy adoration that Christopher Nolan now inhabits. Singer then jumped from Marvel to make DC's Superman Returns (2006) and fell from his throne altogether. While I am in a minority in arguing that it is his best film, Superman Returns has a lot of hate for it and is regarded as a failure by most (even though it was the sixth top grossing film of its year). Singer's star failed to recover with the Tom Cruise Nazi film Valkyrie (2008), the surprisingly lacklustre fantasy film Jack the Giant Slayer (2013) and Bohemian Rhapsody (2018), a troubled production that had Singer fired. Thus it seems sound commercial sense for Singer to return to the place where he found his greatest acclaim.
From advance word, some called X-Men: Days of Future Past one of the best X-Men films to date and most a resounding success. I remain slightly the less of that classification. Singer and Simon Kinberg have adapted Days of Future Past (1981), a two-part story that appeared in The Uncanny X-Men and is regarded as a one of the best Marvel stories ever. That said, Singer and Kinberg rework the story considerably – in the original, it is Kitty Pryde who travels back in time whereas here she (not a major character in the films so far) is replaced by the more popular Wolverine. (It can be observed that the X-Men film series had long ago ceased worrying too much about comic-book continuity and are more centred around the various actors cast in the parts, only returning to the source now and again to find new mutant characters to introduce). Days of Future Past had previously been adapted (more faithfully) as a two part episode of the animated X-Men (1992-7).
Days of Future Past returns far more to being a story and character driven X-Men film than most of the other sequels. The story that the film has is disappointingly no great head-scratcher. I would have thought the time travel premise might have been filled with great possibilities dealing with temporal conundrums and alternate timelines but it never amounts to anything that would have even been considered worthy of a Terminator sequel.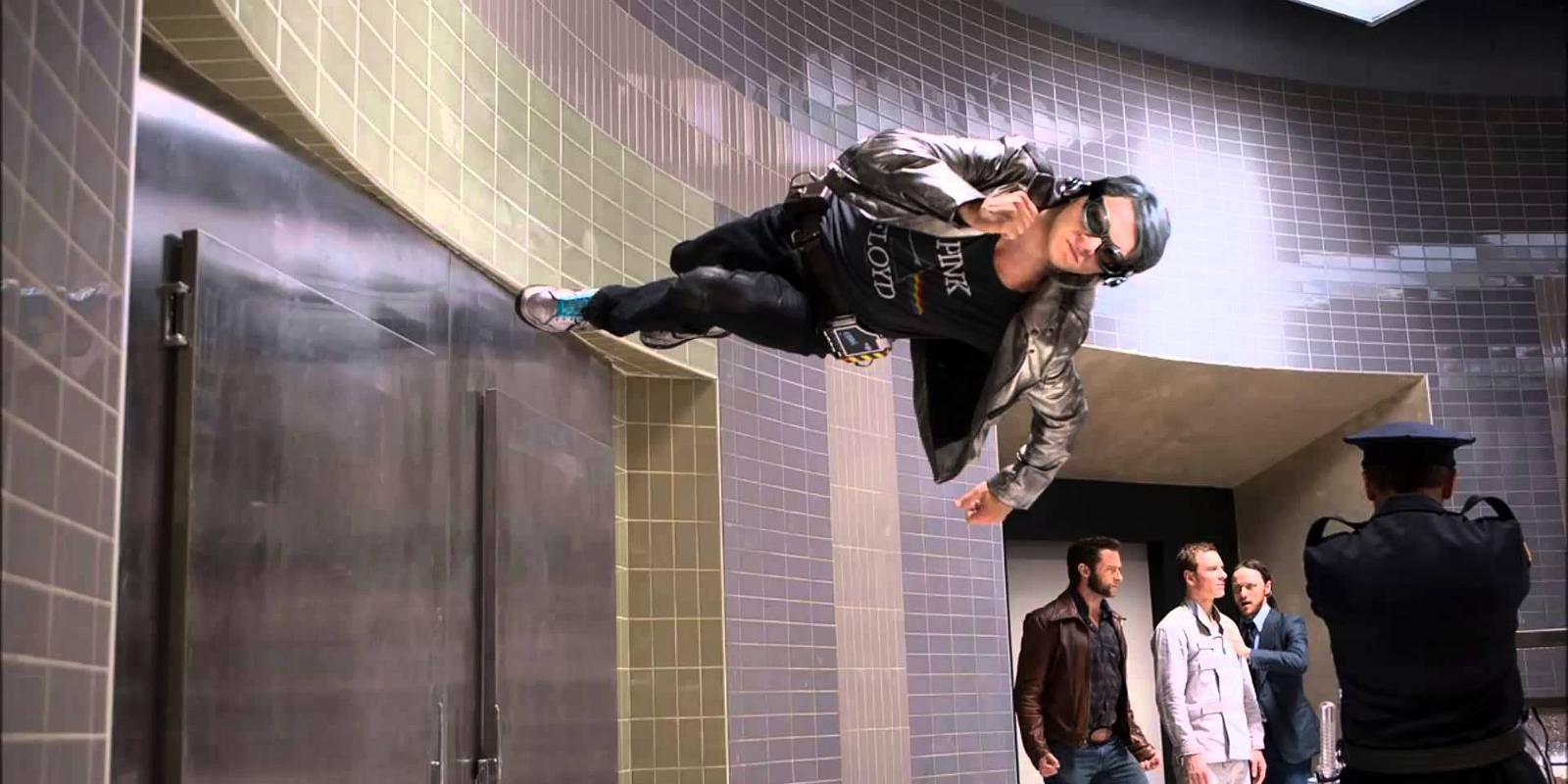 To Singer's credit, he keeps the film tightly focused as a character drama between Professor Xavier, his friendship/enmity with Magneto and the crucial question of whether Mystique is going over to the dark side. Wolverine is the central character of the film and there is some amusement to the scenes of him trying to inspire Xavier to be the Xavier we always know (although the big problem I had here was with James McAvoy's playing of Xavier as a cynical, burned-out drug addict. McAvoy seems to be having fun in the part but it becomes a major stretch to imagine him turning into the dignified Patrick Stewart we see in the wraparound scenes).
The X-Men series has such a wide range of characters, it seems hard for any of the well-established ones to ever get more than a look in. Despite the touted merging of old and young X-Men faces, most of the classic names are only kept to wraparound scenes at the beginning and end. Though they are back, star names like Ellen Page and Halle Berry are not given much to do, while the return of Famke Janssen and James Marsden are single scene cameos, Kelsey Grammer's Beast a walk-by greeting (and Anna Paquin's cameo ended on the cutting room floor).
Much of the latter half of the film is owned by Michael Fassbender who slides into Magneto villainy with perfectly chill superiority and Jennifer Lawrence who gives us a lithe and vulnerable Mystique. The great new scene-stealer of the show is Evan Peters of American Horror Story (2011– ) fame as Quicksilver, which he nails with languid cockiness. (Creating some continuity confusion, a different version of Quicksilver turned up the following year in Avengers: Age of Ultron (2015) played by Aaron Taylor-Johnson and with different origin story – the problem with X-Men copyright being held at a different studio to Marvel Studios).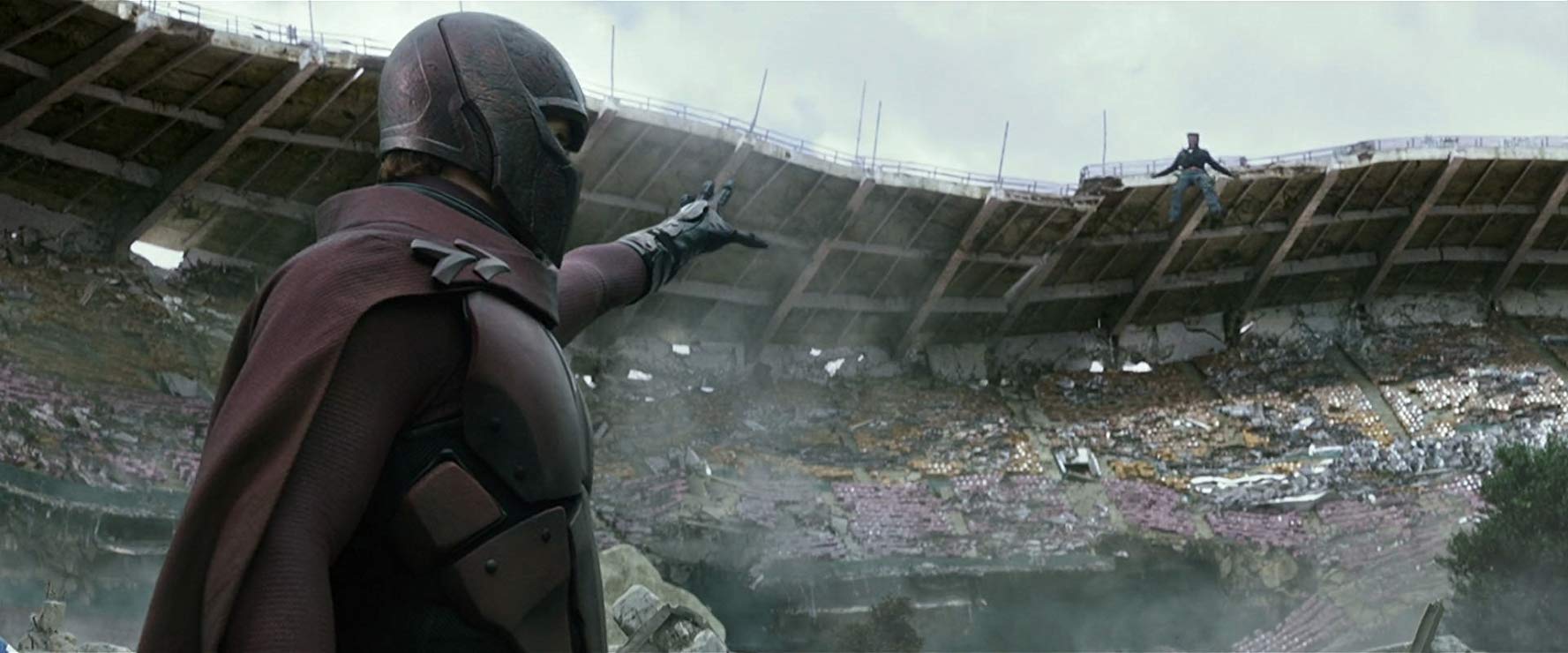 The heights of Bryan Singer's other two X-Men films were his handling of the superheroic action scenes. He returns to those here, showing just what the ensuing films have lacked in the way he stages scenes. We get a fast and furious battle between the Sentinels and mutants as the film opens, while Mystique employs a deadly array of martial arts moves. The film is often slow compared to what some of the Marvel contemporaries have turned the action scenes into and it is not until some way in when Singer produces the cheer out loud sequence where we see a roomful of Secret Service men shooting bullets stilled in place as Evan Peters races around the room altering trajectories and moving objects to knock out the attackers. There are also some fabulous sequences with the mutants fighting in the streets of Paris and the climactic scenes with Magneto levitating an entire stadium and taking control of the Sentinels to attack the White House. It doesn't quite rock the house the way it did seeing X-Men back in 2000 but it is nice seeing Bryan Singer return to form.
Bryan Singer first caught attention with The Usual Suspects (1995) and then went onto the Stephen King adapted Apt Pupil (1998) about the relationship between a teenager and a Nazi war criminal. Following the first two X-Men films, Singer hopped ship from Marvel to DC Comics to direct Superman Returns (2006) and then went onto the non-genre Valkyrie (2008) and the fantasy film Jack the Giant Slayer (2013). Bryan Singer has also executive produced the tv mini-series The Triangle (2005) about the Bermuda Triangle, and produced the horror anthology Trick 'R Treat (2008), X: First Class, the horror films My Eleventh (2014) and The Taking (2014), and the tv series Legion (2017-9) and The Gifted (2017-9).
---
---