---
USA. 2013.
Crew
Director – Lasse Hallström, Screenplay – Gage Lansky & Dana Stevens, Based on the Novel by Nicholas Sparks, Producers – Marty Bowen, Wyck Godfrey, Ryan Kavanaugh & Nicholas Sparks, Photography – Terry Stacey, Music – Deborah Lurie, Visual Effects Supervisor – Tim Carras, Visual Effects – Comen VFX, Special Effects Supervisor – David Fletcher, Production Design – Kara Lindstrom. Production Company – Temple Hill Entertainment/Relativity Media/Nicholas Sparks Productions.
Cast
Julianne Hough (Katie), Josh Duhamel (Alex Wheatley), David Lyons (Detective Kevin Tierney), Cobie Smulders (Jo), Mimi Kirkland (Lexie Wheatley), Noah Lomax (Josh Wheatley), Irene Ziegler (Mrs Feldman), Red West (Uncle Roger), Robin Mullins (Maddie), Cullen Moss (Deputy Bass), Mike Pniewski (Lieutenant Robinson), Ric Reitz (Police Chief Mulligan)
---
Plot
In Boston, Katie flees to the bus station and gets aboard a bus, making a narrow getaway from pursuing police detective Kevin Tierney. She gets off in the small town of Southport, North Carolina. There she gets a job as a waitress and finds a house on the outskirts of town. She meets and becomes attracted to Alex Wheatley, the owner of the general store and a widower with two children. The two begin a relationship. However, behind them comes Tierney who is obsessively determined to find Katie and has issued a notice to all police agencies that she is wanted for murder.
---
Safe Haven tends to be the type of film that I will avoid kicking and screaming if I have a choice. It's a romantic weepie and a Chick Flick. I'm a man, damnit and don't understand why all these romantic anguishes can't be sorted out with some gunfire, a car chase and a few things blown up. More to the point, Safe Haven is a confluence between two creative talents that both switch me off to the maximus – novelist Nicholas Sparks and director Lasse Hallström.
Nicholas Sparks is a writer who specialises in romantic fiction and has gained a best-seller status with his novels ever since the publication of The Notebook (1996). Sparks' novels are always Americano-centric works that have an earnest belief in home, heartland, decency, God, triumph over adversity and so on and so on. They feel like formula in the extreme and are badly written. There is quite a degree of space on the blogosphere devoted to ridiculing Sparks' big-headed certainty in his own writing ability. His books are nevertheless popular and have made Sparks a multi-millionaire. They have been adapted into a surprising number of films with the likes of Message in a Bottle (1999), A Walk to Remember (2001), The Notebook (2004), Nights in Rodanthe (2008), Dear John (2010), The Last Song (2010), The Lucky One (2012), The Best of Me (2014), The Longest Ride (2015) and The Choice (2016).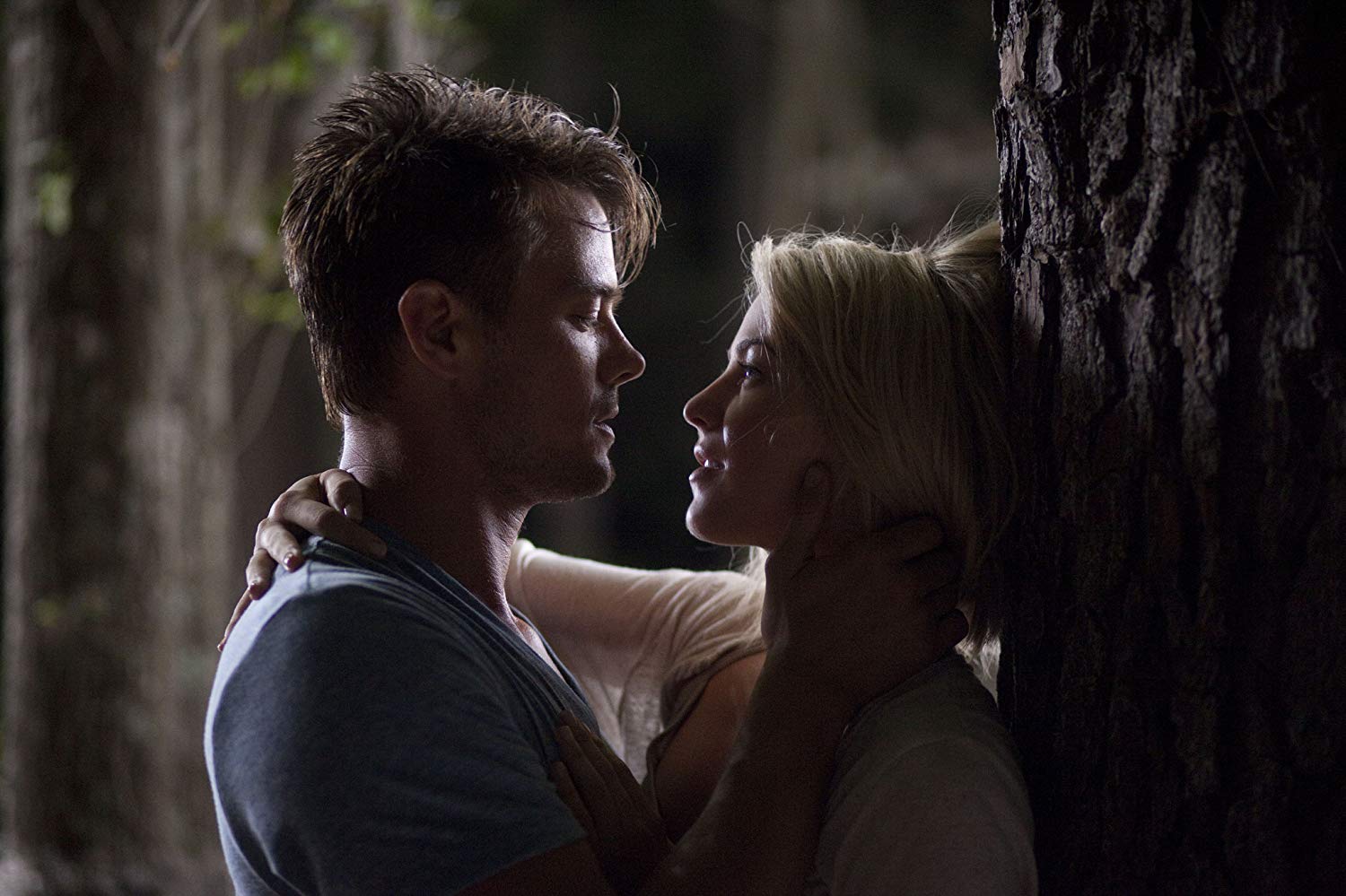 If there is a director who approaches Nicholas Sparks in terms of sheer the banality of the films he makes, it is surely Lasse Hallström. The Swedish-born Hallström first came to fame as a director of most of Abba's music videos, followed by several films. He gained a foothold in the US mainstream with What's Eating Gilbert Grape? (1993). Other works followed with the likes of Something to Talk About (1995), The Cider House Rules (1999), Chocolat (2000), The Shipping News (2001), Casanova (2005), the previous adaptation of Sparks' Dear John, Salmon Fishing in the Yemen (2011), The Hundred-Foot Journey (2014), A Dog's Purpose (2017) and The Nutcracker and the Four Realms (2018), all of which are marked by a banal insipidity that seems to strain at trying to be profound award-worthy drama.
This adaptation of Nicholas Sparks' novel Safe Haven (2010) is a film that seems to be hitting you over the head in its desire to tug emotional heartstrings. It is the sort of film that audiences walk away from sniffing back tears, regarding the experience as cathartic and calling it 'nice'. The photography is perfect; there are the sort of soulful songs that make you want to immediately rush out and buy the soundtrack; Josh Duhamel has a fashion model handsomeness; and he and Julianne Hough pass through the film with a rehearsedly affected casualness that signals the laidbackness of life in smalltown North Carolina (where apparently a waitress earns enough that she can rent an entire house all on her own). Why, North Carolina seems such a beautiful and idyllic place that you are even tempted to forget the state courthouse was still flying the Confederate flag when the film came out.
The story of a woman on the run who develops a perfect romance in a small town, while at the same time as her psycho wife-beating cop husband is determined to track down and get her back is one that Nicholas Sparks has outrightly stolen from the Stephen King novel Rose Madder (1995). Of course, King wrote his book as a feminist thriller, whereas Sparks has simply rehashed the plot as a romance and structures the story in such a way that the reason she is on the run and the true identity of the detective is a mystery for much of the film.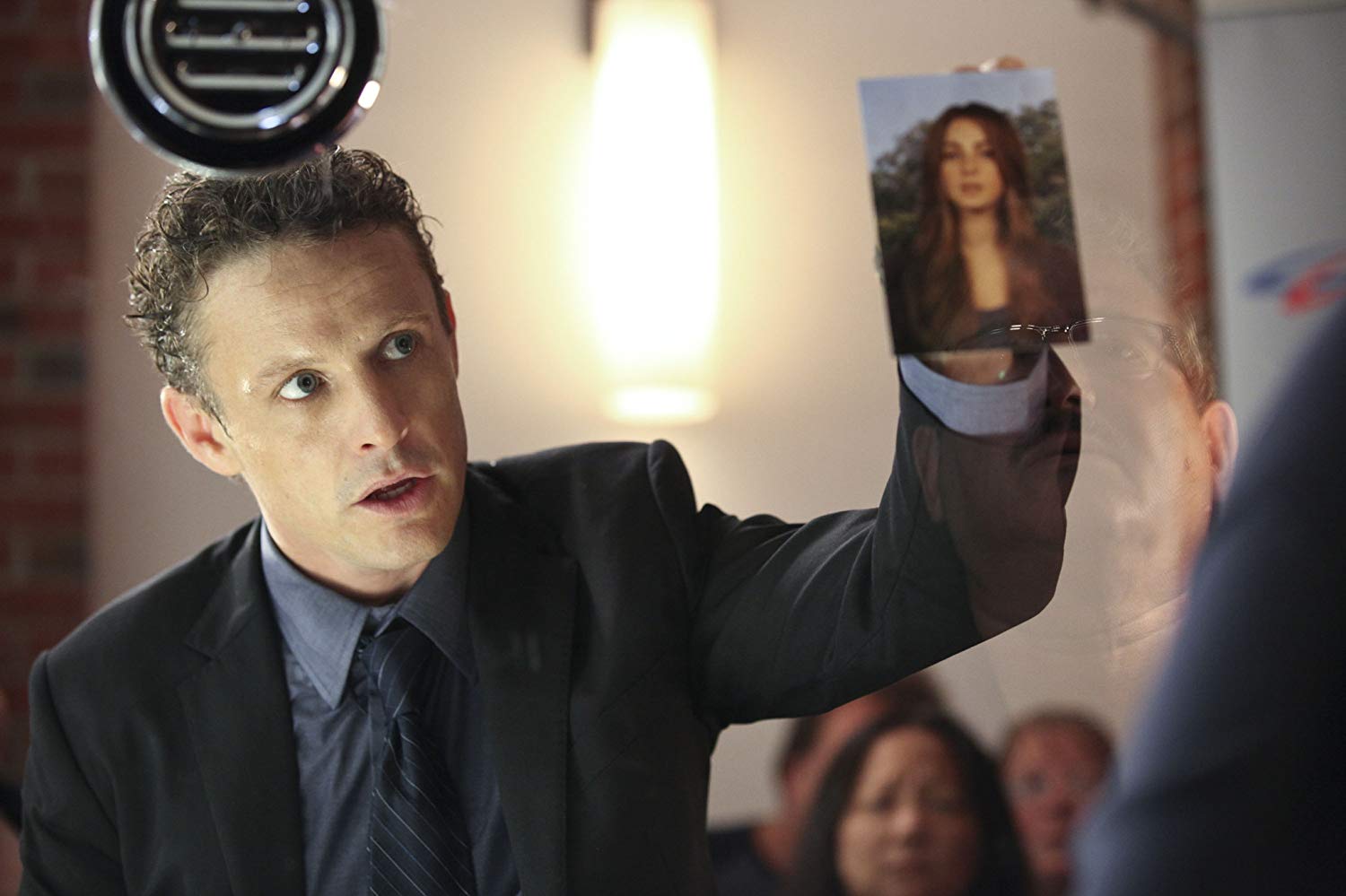 Typical of Sparks' banal feelgood emotional wallows, Katie fails to seem in any way like a convincing battered wife. In real-life, marital abuse is something that leaves people fearful and unable to trust in relationships. Here she just shrugs it off and engages in a romance with Josh Duhamel in next to no time. Even aside from that, the idea of wife-beating as the backdrop to a romance is something that casts a distasteful shadow over the exercise. While the early parts of his performance come out not too badly, David Lyons goes to town on the bug-eyed psycho thing, getting all sweat-stained, hitting the bottle and appearing to come apart just like a cliche movie psycho.
The film's inclusions here comes for its surprise twist ending revealing that one of the characters that Julianne Hough has been dealing with [PLOT SPOILERS] has been a ghost all along. It's a banal Sixth Sense (1999)-modelled twist that left almost all mainstream critics ridiculing the film.
---
---