---
USA. 2002.
Crew
Director – Stephen Herek, Screenplay – John Scott Shepherd & Dana Stevens, Story – John Scott Shepherd, Producers – John Davis, Toby Jaffe, Arnon Milchan & Chi-Li Wong, Photography – Stephen H. Burum, Music – David Newman, Special Effects Supervisor – Tony Lazarowich, Production Design – Bill Groom. Production Company – Davis Entertainment/New Regency.
Cast
Angelina Jolie (Lanie Kerrigan), Edward Burns (Pete Scanlon), Tony Shalhoub (Prophet Jack), Christian Kane (Cal Cooper), James Gammon (Lanie's Father), Melissa Errico (Andrea), Stockard Channing (Deborah Connors), Lisa Thornhill (Gwen), Greg Itzin (Dennis), Max Baker (Vin), Jesse James Rutherford (Tommy Scanlon)
---
Plot
Lanie Kerrigan is a journalist with Seattle's KQMO tv station. She is obsessed with her image and career and is excited to learn that she is up for an anchor job in New York City. She is not happy when she is paired with cameraman Pete Scanlon with whom she once had a one-night stand. They are assigned to do a piece on Prophet Jack, a homeless man who makes highly accurate predictions about the weather, the outcome of sports events and such like. During the interview, Prophet Jack tells Lanie that she is not going to get the anchor job and is going to die in seven days. Lanie is forced to consider this seriously when other prophecies that Prophet Jack made start coming true. With the recognition of her impending mortality, Lanie starts to realise that the things she has been striving for – her career, her image, her fiancé – are no longer important. And so she throws her heels up and sets out to find out what matters in life.
---
I must confess that I find Angelina Jolie one of the blandest actresses on the Hollywood A-list. Jolie seems to move through film after film without betraying a single expression. All her fame seems founded on is attitude as a bad girl and of her various stylists crafting a demeanour of seductively sultry lethality. Jolie does well when playing roles that have a rebellious streak or a certain seductive danger to them. Her best work in Girl, Interrupted (1999) and Mr. & Mrs. Smith (2005) was something that played into this. However, most of her A-list films have pushed her into unmemorable roles that fail to play into her natural persona. In fact, Jolie seems a far more interesting actress in interviews than she ever does in any of her performances. There is a certain irony about Life or Something Like It in casting her as a celebrity who suddenly realises that her image is not all there is in life.
Life or Something Like It is formulaic Romantic Comedy. The premise is a mildly interesting one – what would someone do if they learned that they had only seven days to live? – but the playing out of this is handled with a glossy blandness and thorough insipidity. For one, Angelina Jolie is badly miscast in the central role. The role as it is written is one that requires the central character to go through a growing self-awareness and paring away of their image – but with Jolie cast, the role lacks any self-awareness. Jolie acts with the same lack of expression whether she is playing an image-absorbed woman or someone who has supposedly discovered the joy of life. On the other hand, Edward Burns has a depth that Jolie does not – one has the sneaking suspicion that the film may have worked far better had the central role been cast with him rather than her.
The problem also extends to Life or Something Like It's own blandness of approach. Rather than a film about someone receiving a disturbing prophecy about their own imminent mortality, all that we have is a film about the discovery of joie de vivre – about Angelina Jolie's realisation that her fiancé does not love her, that someone else does, of reconnecting with her father, of discovering the joy of kids, of letting her hair down and going slightly crazy. It is more of a sentimental story about someone coming to an awareness of what matters in life. There is the occasional scene that does work – like Jolie's attempt to have a meaningful discussion with her fiancé and sudden realisation that they do not connect on anything beyond a superficial level – but little of the film comes with any feeling.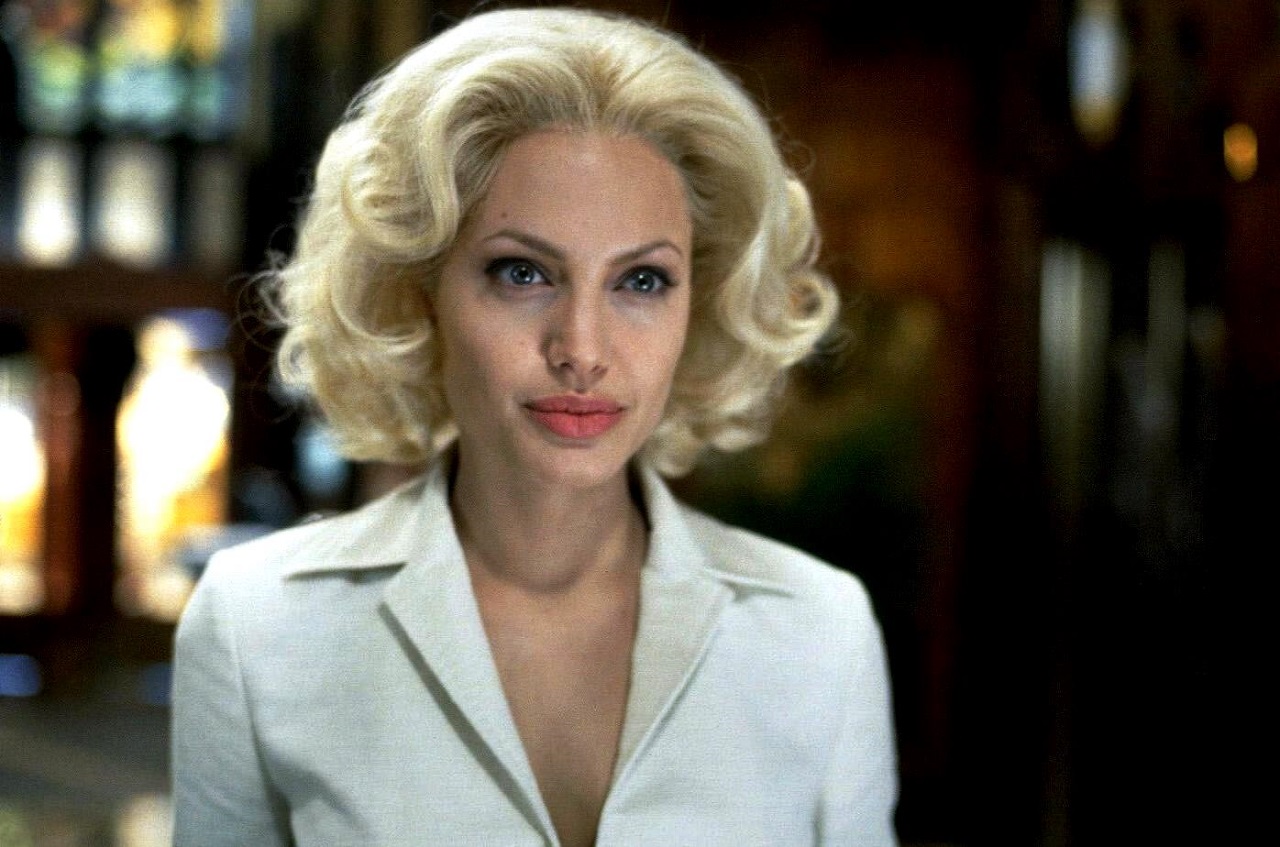 Moreover, what the film lacks to an extent that defies credulity is any sense of anxiety or fear on Angelina Jolie's part about her approaching mortality. She expresses such little concern about this prospect that the film's scenario seems almost impossible to accept.
Even the ending is a total letdown. [SPOILER ALERT] Here Jolie is caught in an accidental crossfire, we get cliche images of her going up into the white light,, but this turns out not to be the case and she survives. In a total cheat piece of sleight of hand, we then learn that what was meant by her death was the figurative reference to a part of her (her old self) dying. No matter what way one looks at it, it reads as COP OUT.
Stephen Herek has made a number of light comedies and popular dramas that include Don't Tell Mom the Babysitter's Dead (1991), The Mighty Ducks (1992), The Three Musketeers (1993), Mr Holland's Opus (1995), Holy Man (1998), Rock Star (2001) and Man of the House (2005). Herek's other genre films include Critters (1986), Bill and Ted's Excellent Adventure (1989), the remake of 101 Dalmatians (1996), Dead Like Me: Life After Death (2009) and Afterlife of the Party (2021).
---
---