---
Crew
Director – Brian Grant, Screenplay – Doug Wallace, Producer – John Morrissey, Photography – Ross Berryman, Music – Arthur Kempel, Special Effects – Ultimate Effects (Supervisor – Beverly Hartigan), Production Design – Barry Robison. Production Company – Mark Damon Productions/The Kushner-Locke Co.
Cast
Kari Wuhrer (Lila Reed), Eric Roberts (Dr Ian Burton), Ron Perlman (Detective Panatella), Claire Stansfield (Dr Paula Langford), Kieran Mulroney (Denny Sando), Tracey Needham (Maryann), Paul Le Mat (Mitch Snyder), Ed Begley Jr (Earl)
---
Plot
Art student Lila Reed is hired by parapsychologist Dr Ian Burton to conduct a series of experiments into psychometry – the psychic ability to read impressions left on objects. However, the objects that Burton gives her are all items of clothing belonging to a girl that Lila comes to discover, as she reads them, was brutally murdered. Lila becomes obsessed with solving the murder. As she becomes more involved with Burton, she realizes that he may have been the killer.
---
Sensation is a tawdry erotic thriller. It was made for and released to HBO, one of numerous softcore thrillers that would air back during the day.
Brian Grant, previously a tv director, leaps in with much in the way of pseudo-arty style – shots reflected off pendulums, coloured oil floating in bath water, foregrounded closeups on whirling fans and sinisterly underlit chess pieces, and directs the erotic scenes with an overabundance of lighting effects – something that only come off as a pretentious straining for atmosphere.
None of this disguises the fact that beneath all the stylistic effect and naked flesh, the plot is only a routine variation on pedestrian psychic murder mysteries like Eyes of Laura Mars (1978) and tv movies like Baffled! (1972) and The Eyes of Charles Sand (1972). The talk about objects retaining impressions and being able to be played back with lasers is nonsensical.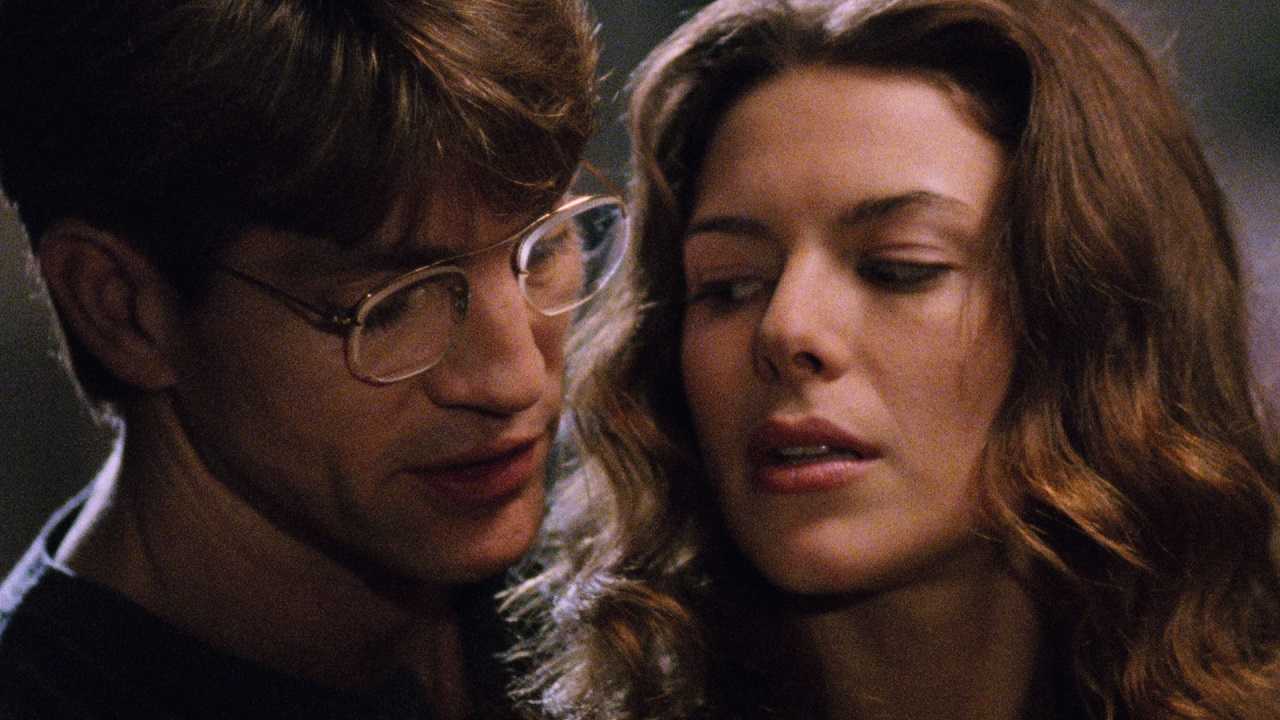 Lead actress Kari Wuhrer is talented but has ended up making far too many of these B cable and video movies that involve taking her clothes off. Eric Roberts has spent a long time working in this arena too. Some interesting names also turn up including Ed Begley jr and Ron Perlman as a detective.
This was one of the few works of fiction from British director Brian Grant who is better known for his music video work for artists such as Aretha Franklin, The Bee Gees, Donna Summer, Duran Duran, The Human League, Meat Loaf, Olivia Newton-John, Tina Turner, Van Halen and Whitney Houston, among a good many others. Grant's one other genre work was Darkman (1992), an unsold attempt to launch the film franchise as a tv series.
---
---