---
Australia. 2002.
Crew
Director/Screenplay – Lisa Matthews, Based on the Book Out of the Sky She Came by Valerie Lawson, Producer – Ian Collie, Photography – Kathryn Milliss, Music – Brett Aplin & Ron Feruglio, Art Direction – Kristin Anderson. Production Company – Hilton Cordell and Associates/Film Finance Corporation Australia Ltd/New South Wales Film and Television Office/Australian Broadcasting Corporation.
Cast
Pamela Rabe (Narrator)
---
The Shadow of Mary Poppins is a documentary about the life of P.L. (or Pamela Lyndon) Travers, the creator of Mary Poppins. Travers published eight Mary Poppins books during her lifetime – Mary Poppins (1934), Mary Poppins Comes Back (1935), Mary Poppins in the Park (1935), Mary Poppins Opens the Door (1943), Mary Poppins From A-Z (1962), Mary Poppins in the Kitchen (1975), Mary Poppins in Cherry Tree Lane (1982) and Mary Poppins and the House Next Door (1988), and of course the character gained its eternal fame after being adapted into the classic Disney film Mary Poppins (1964) and the subsequent Mary Poppins Returns (2018).
The film, made for Australian tv, concerns itself principally with P.L. Travers' murky childhood and private life. As revealed by the documentary, Travers was an intriguing individual. Born in Australia in 1899 and died in 1996 after emigrating to England, Travers is made into an even more a fascinating figure by the fact that she kept details of her childhood a deep secret and adamantly refused to reveal anything about it. Quite contradictory stories about her father's job alternately as an Australian sheep station herder and diplomat arose, for instance, where in fact he was more prosaically a bank clerk. (The film never makes it clear whether it was Travers herself who spread these stories).
In its opening moments, the film seem to start in like a tabloid expose of Travers' life, referring to 'dark secrets' that she kept and the like. Although when revealed these do seem tame – her father was an alcoholic and philanderer, her mother attempted suicide by drowning after being left with sole charge of the children, Travers never married but adopted a son who was one of a pair of twins and kept him ignorant of his sibling for many years. This is a life that would have certainly seemed odd, perhaps even scandalous, in the 1950s, but seems fairly much run of the mill tabloid grist today and not quite seem the darkly secretive unveiling it might be. Of course, the one unanswered question that lies over the film is why Travers felt the need to be so secretive and even invent details of her own life.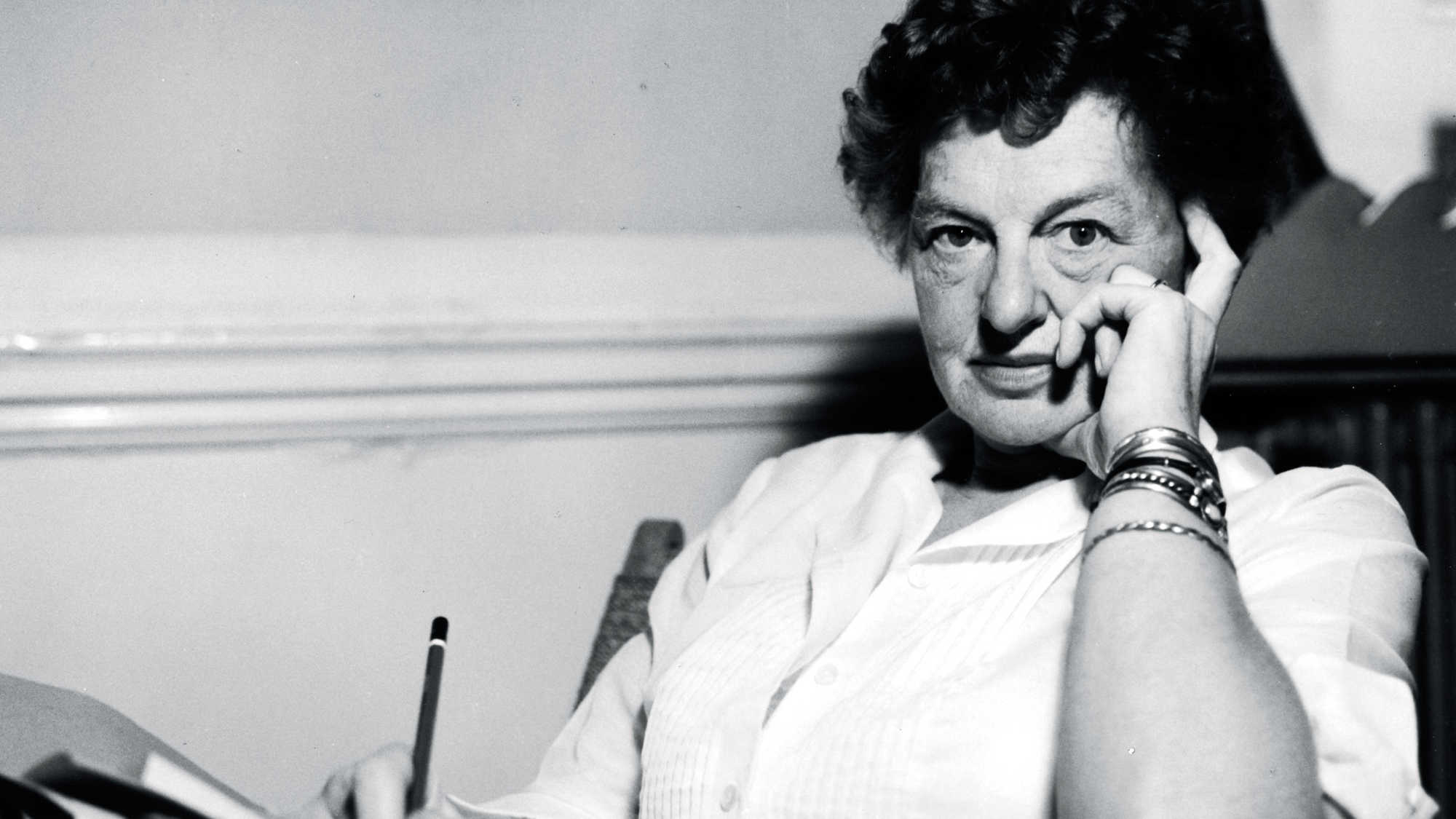 Some analysis is spent on how much the Mary Poppins books were a reflection of her private life – offering the theory that Mr Banks in the books was an idealised, romanticised version of her own father. Of course, the parts that will be of most interest to people here is the discussion of the making of Disney's Mary Poppins. What is fascinating is learning how much control Walt Disney himself allowed Travers to exert over the finished production, so much so that the development of the film stretched over the better part of ten years, with Travers rejecting multiple drafts of the script before a finished version was finally agreed on.
The film covers both Travers' ecstatic rave telegram to Disney after the film's premiere and her subsequent vehement disavowal of the film in later years – from reasons that ranged from Dick Van Dyke's accent to the fact that Mr Banks tore up the letter that the children wrote to him (something that she saw as a betrayal of the idealistic character he represented). In these scenes, we get a glimpse of what one suspects was the real Travers and the essential dichotomy of her character (and one that was fundamentally replayed in the character of Mary Poppins) – of a woman who was on one hand a lover of magical delights and things child-like, on another was irascibly proud and determined, accepted no-one else's compromises, and yet was also courting of other people's good favour of her to the extent that she fictionalised her own life.
Much of the story of P.L. Travers' life and especially the prickly relationship with Walt Disney that led to the making of the Mary Poppins film was dramatised in Saving Mr. Banks (2013) with Emma Thompson cast as Travers
---
---