---
Crew
Director – Jay Russell, Screenplay – James V. Hart & Jeffrey Lieber, Based on the Novel by Natalie Babbitt, Producers – Marc Abraham & Jane Startz, Photography – James L. Carter, Music – William Ross, Visual Effects – Light Matters/Pixel Envy (Supervisor – Mat Beck), Special Effects Supervisor – Mark Bero, Production Design – Tony Burrough. Production Company – Beacon Pictures/Scholastic Entertainment/Jane Startz/Disney/Everlasting Productions.
Cast
Alexis Bledel (Winnie Foster), Jonathan Jackson (Jesse Tuck), Scott Bairstow (Miles Tuck), William Hurt (Angus Tuck), Sissy Spacek (Mae Tuck), Ben Kingsley (Man in the Yellow Suit), Victor Garber (Robert Foster), Amy Irving (Winnie's Mother)
---
Plot
1914. Winnie Foster is the fifteen-year-old daughter of the wealthy man who built the town of Tree Gap. When Winnie learns that her father intends to send her to a boarding school, she runs away into the woods. She becomes lost but eventually encounters another teenage boy Jesse Tuck as he drinks from a spring. Jesse offers to guide her back home but his older brother Miles then appears and insists that Winnie cannot be allowed to leave. They take her to meet their parents and it is decided that she must be kept there. Winnie soon comes to enjoy the Tucks' simple untroubled life and in due course she and Jesse become romantically attracted. Jesse then tells her their secret – how after drinking from the spring, all four of the family found that they can no longer die or be damaged in any way. He is in reality 104 years old. Meanwhile, Winnie's parents are greatly distressed about her disappearance. They are approached by a mysterious stranger who has been following the Tucks, seeking to learn their secret. The stranger now offers to bring Winnie back if Mr Foster will deed him the woods.
---
This Disney film adapts the classic novel Tuck Everlasting (1975) from US children's writer Natalie Babbitt. The same book had earlier been filmed in a little-seen adaptation Tuck Everlasting (1980). The book received a number of awards and was later adapted into a Broadway musical in 2015.
This new version has certainly been well made by Disney. Attention is placed into the period detail. Alexis Bledel, the girl playing Winnie, has a genuine sincerity and sweetness in her performance. In all, Tuck Everlasting emerges with a plaintive sincerity that is hard to dislike.
However, this is also exactly the problem with Tuck Everlasting. It seems like a film that is so determined to make you feel emotions on cue that it overbalances with the sheer effort of trying. The film tries to sweep you up in the utopian vision of a life where people live close to nature in a simple untroubled pioneer way but is a naive presentation that never consist of a whole lot more than montages of beautifully photographed autumnal scenes and a sweeping score.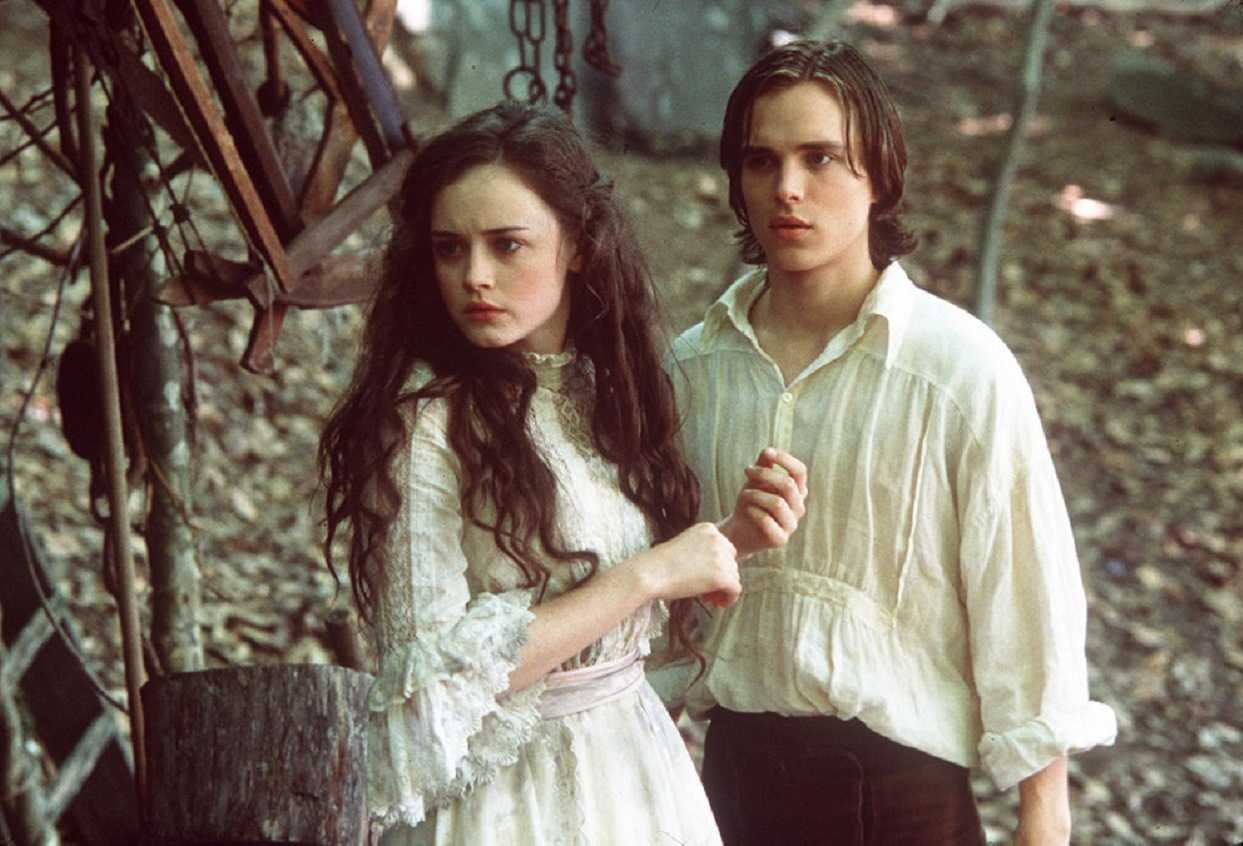 While Tuck Everlasting is competently made, there never seems much beneath the surface of what is going on. In Jonathan Jackson's performance as Jesse, for example, what you see is just a seventeen-year-old adolescent engaged in standard teen romance, not someone who seems to radiate the collected wisdom of a person who is 104 years old that just happens to be inhabiting a teenage boy's body. Ben Kingsley gives a rather theatrical performance as the villain of the show, nevertheless has a certain captivating presence whenever he is on screen.
Director Jay Russell had premiered with My Dog Skip (2000) and following Tuck Everlasting went onto make Ladder 49 (2004) and a further family film with The Water Horse (2007).
---
---