---
Crew
Director – Peter Hastings, Screenplay – Mark Perez, Producers – Jeffrey Churnow & Andrew Gunn, Photography – Mitchell Amundsen, Music – Christopher Young, Songs – John Hiatt, Music Supervisor – Nora Felder, Special Effects Supervisor – Dave Kelsey, Creature Effects – Jim Henson's Creature Workshop (Supervisor – David Barrington Holt), Production Design – Dan Bishop. Production Company – Disney.
Cast
Christopher Walken (Reed Thimple III), Eli Marienthal (Dex Barrington), Diedrich Bader (Officer Cheets), Daryl 'Chill' Mitchell (Officer Hamm), Stephen Toblowsky (Norbert Barrington), Megan Fay (Mrs Barrington), M.C. Gainey (Roadie), Queen Latifah (Cha-Cha), Alex Rocco (Rip Holland)
Voices
Haley Joel Osment (Beary Barrington), Diedrich Bader (Ted Bedderhead), Stephen Root (Zeb Zoober), Brad Garrett (Fred Bedderhead), Kevin Michael Richardson (Henry), Toby Huss (Tennessee O'Neal), James Gammon (Big Al), Candy Ford (Trixie St Claire)
---
Plot
Having been adopted as a child by the human Barrington family, the young bear Beary gradually begins to notice that there is something different about him. He sets out to find his 'greater purpose' in life and travels to Country Bear Hall, once the home of his idols, the now disbanded country band The County Bears. Arriving, he finds Country Bear Hall in disrepair and about to be foreclosed on and demolished by banker Reed Thimple III. Beary persuades the bears to get the old bus out and go on a tour to reunite the band and hold a concert to raise the money to stop Thimple from foreclosing.
---
The extent to which the boardroom of Disney under the CEOship of Michael Eisner (between 1984 and 2005) was prepared to go to exploit their own product – from a chain of Disney product stores to rehashing their animated classics in an endless series of cheap sequels – has become depressingly cynical. The period of classic Disney films of the 1940s look increasingly like a golden era, one where Walt and his animators were conducting artistic experiments in feature animation that were stunning in ambition and made without any clear idea of whether they would be successful; the modern Disney seems like no more than a brand-name retail chain that is doing everything but selling the family silver to exploit their name. That Disney still manages to remain a name synonymous with family values and entertainment, while such cynical exploitation of the name is pushed at the public, perhaps says less about the success of the studio's self-promotion than it does about the all-pervasive nature of American mall culture and the corporate entities that drive it.
The Country Bears is a spinoff from The Country Bears Jamboree, an exhibit that premiered at Disney World in 1971 and later spread to Disneyland, featuring animatronic bears playing Country and Western music. This is sort of the movie of the theme park exhibit – which must surely be the first as a filmic source goes. Disney followed this by two other films based on theme park exhibits – Pirates of the Caribbean: Curse of the Black Pearl (2003), The Haunted Mansion (2003), Tomorrowland (2015) and Jungle Cruise (2021).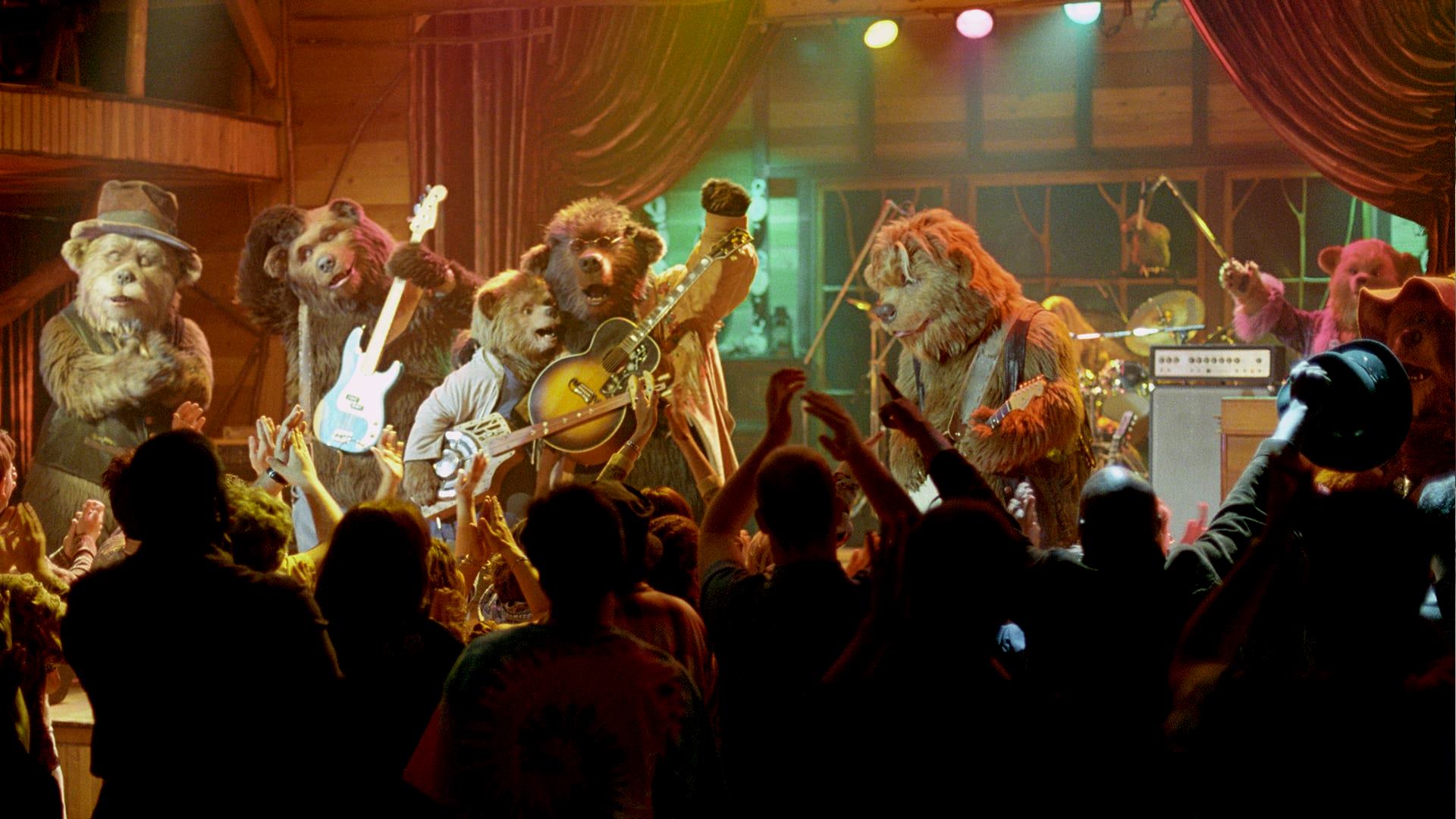 All the cynicism of the idea of the film as a spinoff franchise stream aside and even accounting for one's own personal dislike of Country & Western music, The Country Bears is an amiable film. It is not a particularly great film. The central concept – that bears can talk and are intelligent animals that live as a co-existent species alongside humanity, indeed with most people not even seeming to notice there is any difference – is slight. The plot is a basic rehash of The Blues Brothers (1980) – the quest to reunite the members of a band and play a concert to save a building from foreclosure. The humour circles amiably around the slow-witted responses of several not-too-bright bears and two not-too-bright cops and the idea of seeing people in bear suits doing normal human things. Here the Henson Creature Workshop's bear suits are extremely convincing. The film passes the time with inoffensive affability.
The film features a number of cameos from various music names including Willie Nelson, Bonnie Raitt, Don Henley (who has a line about the Country Bears being bigger than The Eagles), Wyclef Jean, Queen Latifah, rapper Xzibit and a rather silly appearance from Elton John. Most of these seem forced and inane, although the series of mock clips as the end credits run, with the various artists commenting on the effects that the Country Bears had, is a pricelessly funny piece of industry self-mocking.
---
---