USA. 2017.
Crew
Director – Ben Browder, Screenplay – James R. Hallam & Barry "Bazz" Wernick, Story – Barry "Bazz" Wernick, Based on the Graphic Novel Bad Kids Go 2 Hell by Matthew Spradlin & Barry "Bazz" Wernick, Producers – James R. Hallam, Brad Keller & Barry "Bazz" Wernick, Photography – Charles Schner, Music – Jeff Cardoni, Visual Effects Supervisor – Timothy Hines, Title Sequence/Animation – Element X (Supervisors – Chad Briggs & Wes Meyers), Special Effects Supervisor – Steve Krieger, Production Design – Eric Whitney. Production Company – BKG2H Productions.
Cast
Sami Hanratty (Siouxsie Hess), Colby Arps (Blaine Wilkes), Sophia Taylor Ali (Faith Jackson), Erika Daly (Sara Hasegawa), Matthew Frias (Brian Marquez), Sean Astin (Headmaster Nash), Sufie Bradshaw (Dr Knight), Gina Gershon (Senator Wilkes), Ashlyn McEvers (Alyson Hess), Ben Browder (Max Rainwater), Drake Bell (Ben/The Naked Wizard), Alexandra Astin (Ethel)
---
Plot
Siouxsie Hess pays a hacker to get herself placed on the Saturday morning detention roll at Crestview Academy. She is seething for revenge against the person who pushed her sister Alyson to her death from a balcony during a party. She believes the person responsible is one of the four spoiled rich kids who have all been sentenced to detention. As she listens to the accounts of the group, parsing away the truth about what happened at the party, someone begins killing everybody present.
---
Bad Kids at Crestview Academy is a sequel to Bad Kids Go to Hell (2012), a sarcastic take on The Breakfast Club (1985) that was melded with horror elements. I didn't think much of the film but obviously enough people did that this sequel has been made. The first film was based on a 2009 four-issue graphic novel by Matthew Spradlin and Barry "Bazz" Wernick. Spradlin and Wernick raised a Kickstarter campaign to develop a graphic novel sequel Bad Kids Go 2 Hell (2015), which was then made into this film. The sequel is set at the same academy four years later and follows a new set of students in detention. There are one or two overlap characters – Principal Nash, Governor/Senator Wilkes – although these are now played by different actors. The only returning actor is Ben Browder as the janitor Max where Browder also takes the opportunity to direct the film this time.
I watched Bad Kids of Crestview Academy with not very high hopes and it at least lives up/down to what I expected of it. It is no more, slightly less than the original. During the long build-up, Ben Browder never seems to quite get the sarcastic tone of the original. So instead what we end up with is a whodunnit that nearly occupies two-thirds of the film before arriving a not-particularly interesting resolution. The various flashback retellings to the party go over and over the same events but lack anything in the way of dazzling revelations and eventually end up being repetitive.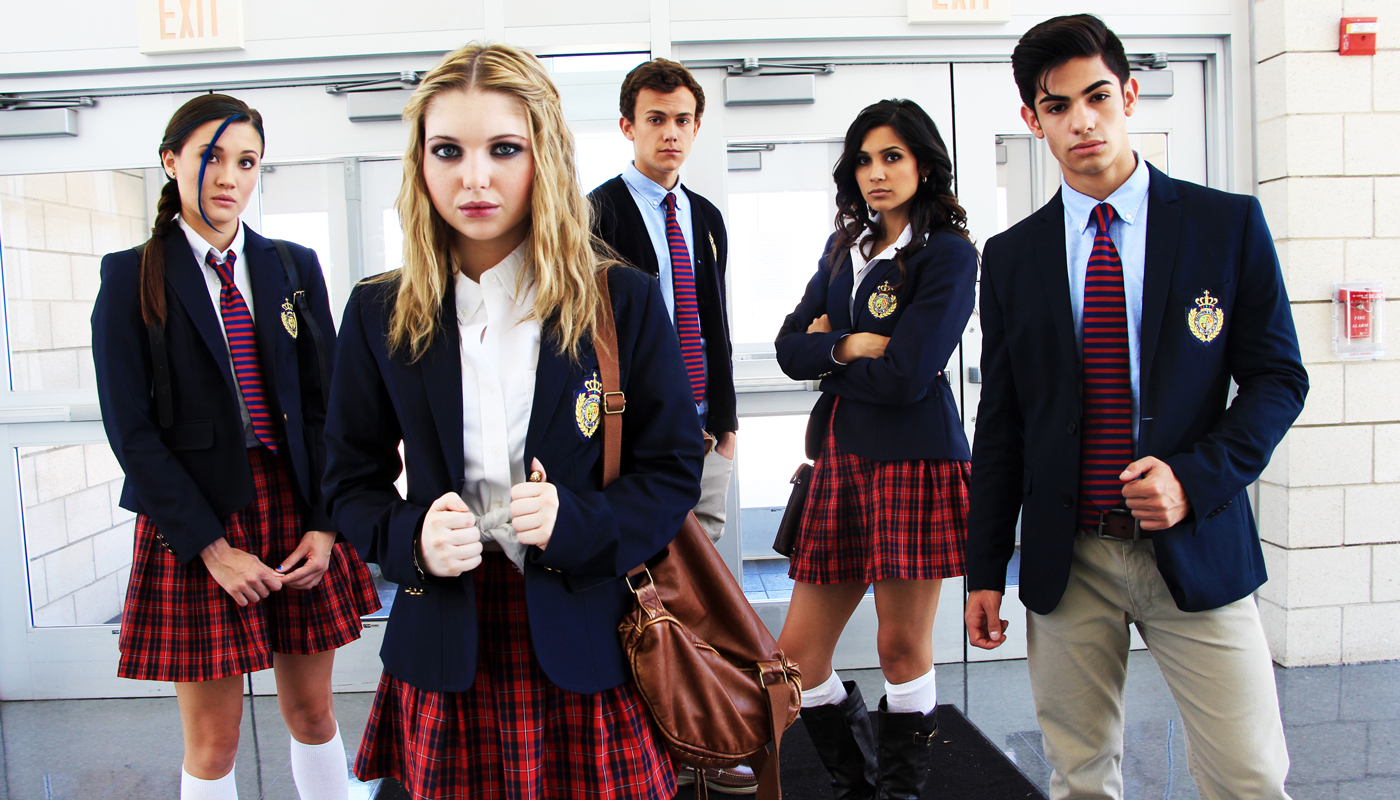 I was ready to give up on Bad Kids of Crestview Academy, although I have to admit there comes a point where it picks up. That is the point when Ben Browder starts to create a series of novelty deaths akin to a slasher film – someone turns on a bench saw while Erika Daly is bent over it, chewing her body up; Sophia Taylor Ali gets her scalp ripped off after having her hair placed inside the tire rim of a car in the machine shop.
The film becomes a whole lot more entertaining and certainly approaches the comic-book spirit of its original in the last third or so, which involves [PLOT SPOILERS] a psychopathic Colby Alps hunting and eliminating students; Senator Wilkes arming the parents of the students and sending them into the school to hunt the survivors; and Sami Hanratty armed with a flame thrower torching a squad of SWAT officers sent in after her.
---
---