---
USA. 2002.
Crew
Director/Screenplay – Don Coscarelli, Based on the Short Story by Joe R. Lansdale, Producers – Don Coscarelli & Jason R. Savage, Photography – Adam Janeiro, Music – Brian Tyler, Visual Effects Supervisors – David Hartman & Michael T. Smith, Visual Effects – Bad Weasel Productions, Pyrotechnic Effects – Special Effects Services, Makeup Effects – KNB EFX Group Inc (Supervisors – Howard Berger, Robert Kurtzman & Greg Nicotero), Scarab Beetle Sequence Design/Effects – D. Kerry Prior, Production Design – Daniel Vecchione. Production Company – Starway International Inc.
Cast
Bruce Campbell (Elvis Presley/Sebastian Haff), Ossie Davis (Jack Kennedy), Ella Joyce (The Nurse), Heidi Marnhout (Callie Thomas), Bob Ivy (Bubba Ho-Tep), Larry Pennell (Kemosabe), Daniel Roebuck & Daniel Schweiger (Hearse Drivers)
---
Plot
In the Shady Rest retirement home in Mud Creek, East Texas, the aging Elvis Presley is one of the residents, even though nobody believes he is who he says. In the latter part of his career, Elvis tired of stardom and traded places with Elvis impersonator Sebastian Haff. He was then hospitalised after he fell from the stage and broke his hip during a performance. His best friend is another resident who claims that he is John F. Kennedy and that his brain has been replaced with sawdust and his skin dyed Black to hide the truth. The boredom of encroaching old age that Elvis experiences is suddenly relieved when he is attacked by a scarab beetle. Kennedy discovers Ancient Egyptian hieroglyphics written in the visitor's bathroom and they realise that the retirement home is plagued by a mummy that steals the souls of the aged. Together, Elvis and JFK set out to stop the supernatural menace.
---
Don Coscarelli is a director that should be more well known than he is. Coscarelli was only 24 years old when his third film Phantasm/The Never Dead (1979) became a modest cult hit all around the world. Nowadays, with such an independent hit, Don Coscarelli would have been snapped up by the studios and could have gone onto a career akin to Wes Craven (who had a hit that was very similar to Phantasm with A Nightmare on Elm Street (1984) a few years later). Coscarelli went onto make the disappointing sword-and-sorcery effort The Beastmaster (1982) and then his career floundered. He made only one other original effort – the silly teen backwoods brutality film Survival Quest (1988) – but mostly resorted to making a string of Phantasm sequels with Phantasm II (1988), Phantasm III (1994), Phantasm IV: OblIVion (1998) and Phantasm: Ravager (2016).
Bubba Ho-Tep was Don Coscarelli's long-awaited return to new genre material and is his most mature and intelligent film to date. Disappointingly, Bubba Ho-Tep did only modest business, more on video than in theatrical release, although did build up a slow cult reputation around the world. It also won several awards when it came out, including the Bram Stoker Award for Best Screenplay, even a surprise nomination for Best Adapted Screenplay from the Online Film Critics Association.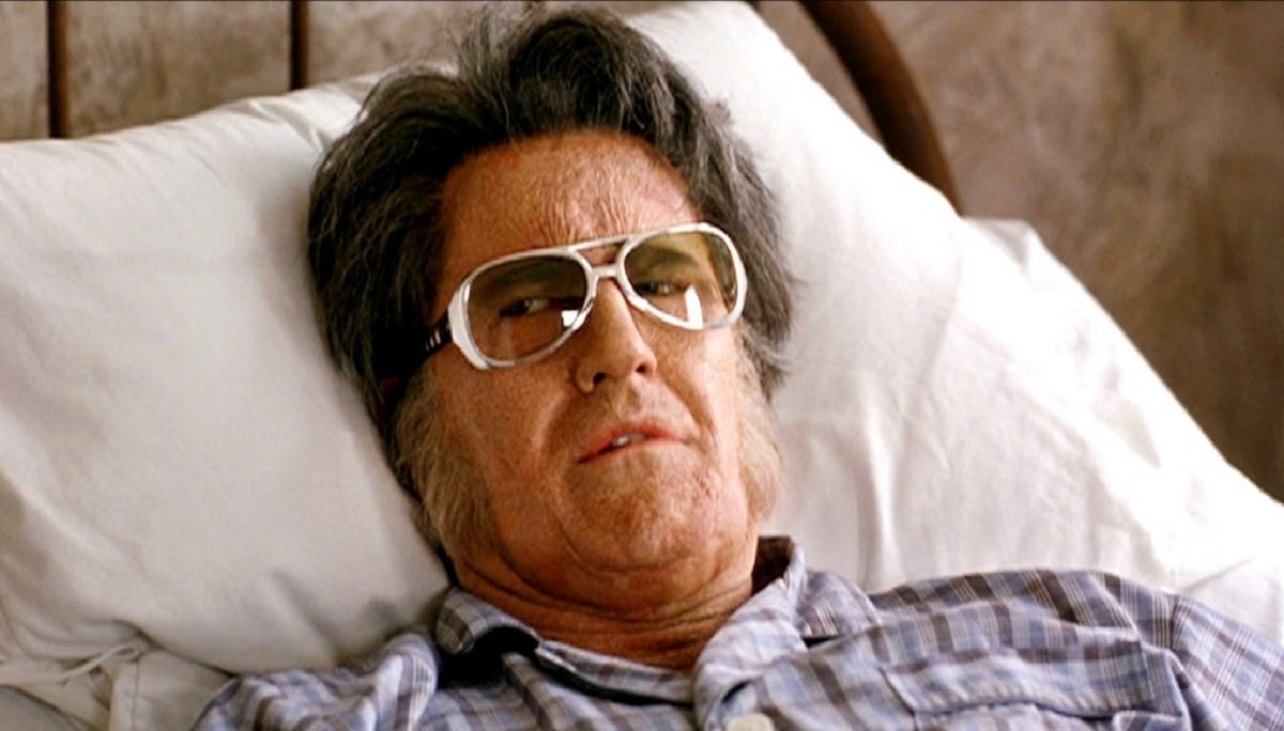 Bubba Ho-tep, which is taken from a 1994 short story by Texan horror writer Joe R. Lansdale (the first of Lansdale's works to be adapted to screen), has a concept that sounds like a way-out tabloid headline – "Elvis and JFK found alive in a Texas retirement home and team-up to combat a soul-sucking mummy." To Coscarelli's considerable credit, the film plays such a concept far more seriously than one might have thought possible. Indeed, everything in Bubba Ho-tep is played with a thorough conviction.
A completely unrecognisable Bruce Campbell does an excellent job playing Elvis, getting the voice down perfect. Moreover, Coscarelli's script gets inside the character of an aging Elvis with surprising thoughtfulness. "Shitty pictures – every single one," Bruce Campbell dismiss Elvis's movie career in one of the voice-over reminiscences. Later he notes: "Should've fired Colonel Parker about the time of the pictures. Old man was a shark and a fool and I was a fool for following him." Ozzie Davis also plays JFK with witty amusement.
Coscarelli does a fine job of portraying the maddening banality of a retirement home – the aging dementia of the residents, the indifference of family members, the patent condescension of the nursing staff. At the same time amidst this, the film has a sophisticated tongue-in-cheek wit – Elvis combating giant cockroaches with a bedpan or the image of Bruce Campbell on a walking frame and Ozzie Davis in a motorised wheelchair arming themselves and heading off into battle with the mummy. Bruce Campbell sums the absurdity of the exercise up perfectly at one point: "I'm damned if I'm going to let some damn, graffiti-writing soul-sucking mummy in a goddamn oversize cowboy hat and boots take my friend's souls and shit them down the visitor's toilet."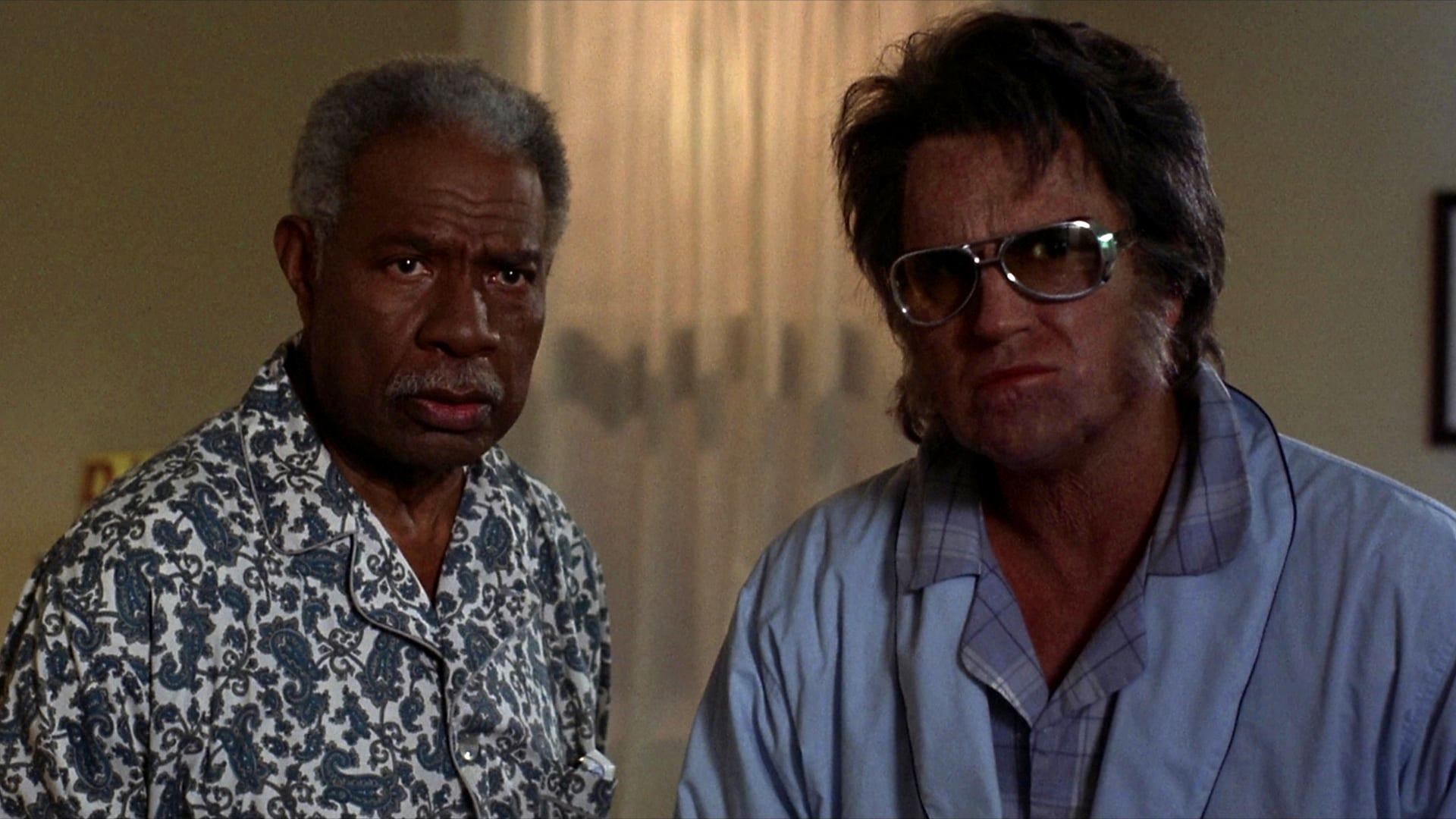 The horror element is surprisingly subdued and takes a backseat to the eccentric character comedy at the forefront of the story, nevertheless Coscarelli crafts the mummy's appearances well, especially a sequence where it walks down the hall in cowboy boots backlit by light.
The end credits announce that "Elvis Returns in Bubba Nosferatu: Curse of the She-Vampires, starring Sebastian Huff," which Don Coscarelli has now announced for several years. His next film was the mind-bendingly hilarious John Dies at the End (2012).
Joe R. Lansdale's books were also adapted into the thriller Cold in July (2014). He also wrote the screenplay for Son of Batman (2014), as well as episodes of the animated Batman (1992-4) and Superman (1996-2000).
(Nominee for Best Adapted Screenplay at this site's Best of 2002 Awards).
---
---