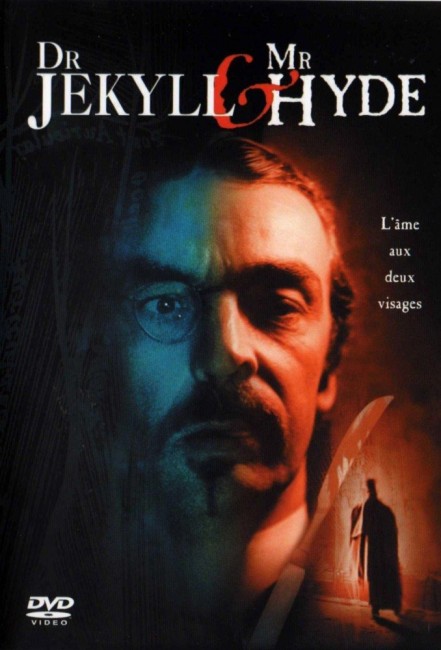 Dr Jekyll & Mr Hyde (2002)
---
UK. 2002.
Crew
Director – Maurice Phillips, Teleplay – Martyn Edward Hersford, Based on the Novella The Strange Case of Dr Jekyll and Mr Hyde by Robert Louis Stevenson, Producer – Murray Ferguson, Photography – Daf Hobson, Music – David Ferguson, Visual Effects – Men From Mars (Supervisors – Simon Carr & Simon Frame), Special Effects Supervisor – Edvinas Urbonas, Production Design – Caroline Greville Morris. Production Company – WTTV/Clerkenville Films.
Cast
John Hannah (Dr Henry Jekyll/Edward Hyde), Kellie Shirley (Mabel Mercer), David Warner (Sir Danvers Carew), Gerard Horan (John Utterson), Jack Blumenau (Ned Chandler), Elodie Kendall (Sarah Carew), Brian Pettifer (Poole), Ellie Haddington (Florrie Bradley), Mel Martin (Rachel Carew), Tilly Vosburgh (Mabel's Mother)
---
Plot
England in the1880s. Henry Jekyll is a medical lecturer who is obsessed with his theories about the divisions within the human mind, he believing that people exist in terms of socialized identity that is constantly fighting the bestial animal-like self that they must suppress to fit into society. Jekyll tries to perfect a formula that will allow this repressed self to emerge but the medical council rejects his research application. Jekyll's friend, the politician Sir Danvers Carew, arranges for Edward Hyde, a patient from an asylum, to be transferred to Jekyll's house for use as an experimental subject. However, Hyde commits suicide before he can be transferred. Jekyll then decides to use himself as subject. After injecting the formula, he awakens unable to remember what happened. On subsequent usages of the drug, Jekyll comes around to realize that he has been out carousing, visiting prostitutes and that he relishes inflicting cruelty while under the influence. The servants in his house believe that it is Hyde during these times but the servant boy Ned knows the truth and uses it to blackmail Jekyll. Under the drug's influence, Hyde conducts terrible acts, including forcing himself on Sir Danvers Carew's daughter Sarah. Jekyll is soon at war with himself as the Hyde identity struggles for control of his body.
---
This is around the 30th film version of The Strange Case of Dr Jekyll and Mr Hyde (1886), Robert Louis Stevenson's classic horror tale about the duality of human nature and its fight between good and evil. Dr Jekyll and Mr Hyde is one of the most adapted fantastic tales on the screen and the central role(s) are regarded as an actor's tour-de-force. (See bottom of the page for other adaptations of the story and the essay Jekyll and Hyde Films for more in-depth detail). This version of the story was a production made for British television and shot in Lithuania (whose old preserved streets are used to depict Victorian England).
One might wonder before sitting down to watch Dr Jekyll & Mr Hyde what it is that yet another version can offer that has not been said before. The surprise is that Dr Jekyll & Mr Hyde manages to come up with some fascinating new shadings, depths and reinterpretations of the story that make it one of the best film versions of the Robert Louis Stevenson story to date. One of the most intriguing of these is that Edward Hyde is not just a name that Jekyll chooses for his alter ego – most versions of the story have Hyde take the name because he is the personality that 'hides' within – but rather that Hyde is a psychiatric patient transferred into Jekyll's care as an experimental subject who commits suicide before he arrives with Jekyll then maintaining the pretence before his servants that his other self is Hyde.
One of the more fascinating aspects of Martyn Edward Hersford's script is how he writes the conflict between Jekyll and Hyde across the class divides of the story's Victorian England setting. The film makes striking dramatic contrasts between the upper class Jekyll's background and the working class world that Hyde dallies in. (He also – in a touch that was begun in the other fine Dr Jekyll and Mr Hyde reinterpretation Mary Reilly (1996) – shows us the lives of Dr Jekyll's servants and makes his maid into one of the major characters in the story). There are sharp comparisons made between the hypocrisy of the upper-class society where Jekyll sits around discussing his views on human nature and the grim poverty of the working class and poor who live outside. When Jekyll voices his theories about the bestial nature within that is tamed by good society, one can clearly see that the people at the society dinner party where he is talking are looking down upon the servants and the poor outside the door as what Jekyll is referring to.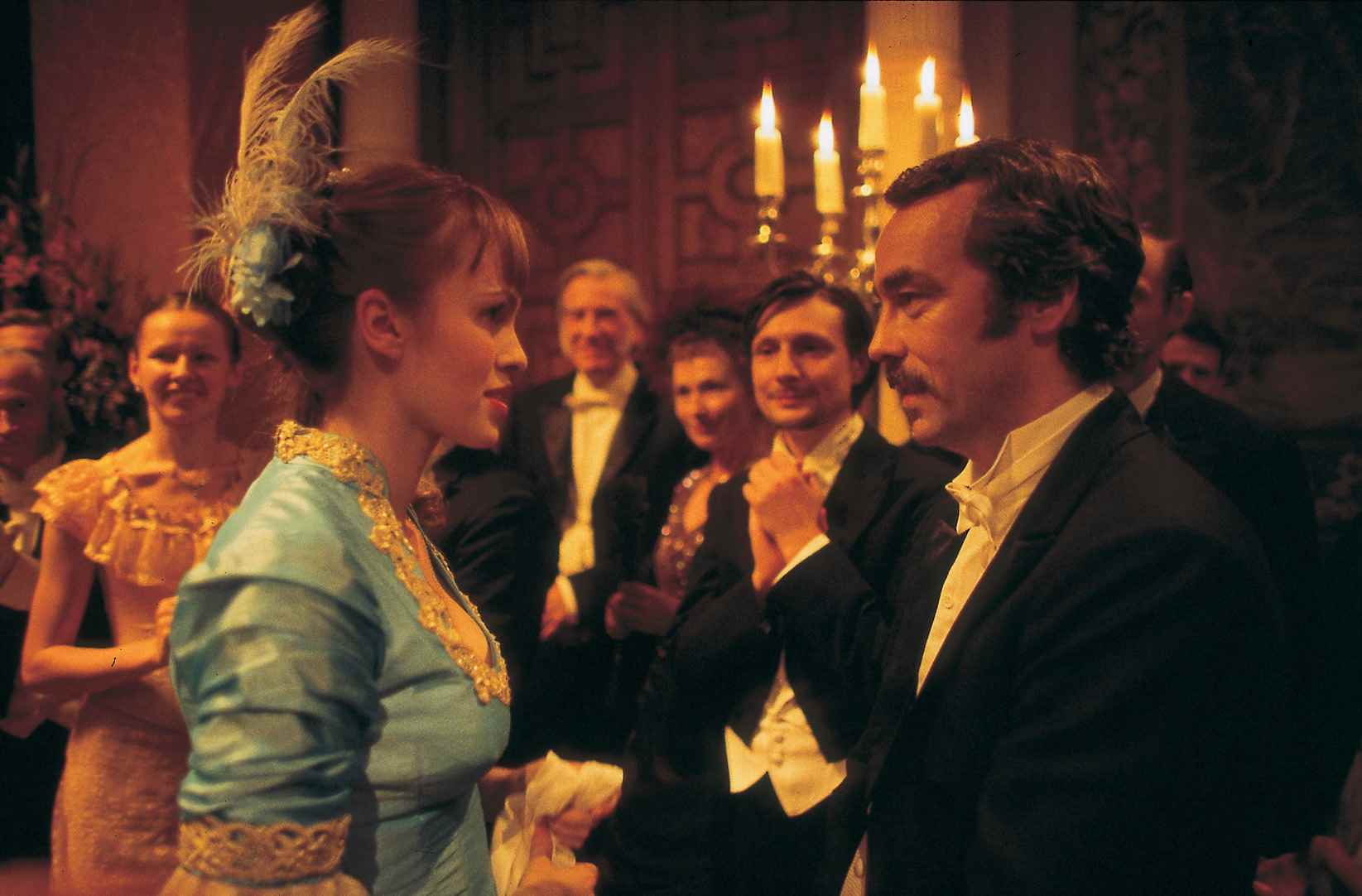 Martyn Edward Hersford also brings in the two girls that mirror the dual halves of Jekyll/Hyde's nature, an element that was first introduced in the 1920 film version. These are also used to reflect the class dualities – on one hand is Mabel the pure-hearted maid (Kellie Shirley) who is brought in from the streets as part of Sir Danvers charity work, while on the other is Sir Danvers daughter Sarah (Elodie Kendall) that Jekyll woos throughout who comes from a respectable society background. In these characters, Hersford explicitly taps into the class divide that most other writers unconsciously embody. This is wound together in fascinating ways as Hersford provides a striking twist that shows them to be linked by Sir Danvers Carew's social hypocrisy – with Mabel shown to be Sir Danvers' illegitimate daughter born from dalliance with a prostitute – thus becoming mirror opposites across the divisions of social strata.
The film is superbly directed and mounted with an exquisite sense of period detail. The initial transformation has always been a big effects set-piece in almost every film version (and indeed some stage versions). Contrarily here, the transformation is downplayed altogether. Hersford and director Maurice Phillips opt for the view that several versions of the story have – that Jekyll's transformation into Hyde is not a physical but a psychological transformation. The first time that Jekyll takes the formula is entirely lacking in any transformation sequence – all we get is some unexciting sped-up camerawork closing in on John Hannah. Moreover, we never see what happens on Hyde's first night out on the town – only the aftermath with Jekyll waking up in Hyde's disarrayed room. While one reacts in disappointment, it becomes apparent that Maurice Phillips is using this to defy expectation and keep us in suspense. We later get to see what Hyde was up to with a montage of images with John Hannah attending bare-knuckle boxing matches and dallying with prostitutes, all shot in a striking hallucinatory kaleidoscopic blur that plays outside the window of a carriage that Hannah is travelling in.
One of the most fascinatingly written and directed scenes is the reinterpretation of the scene where Hyde beats a child in the street and is pursued by a lynch mob. In the Robert Louis Stevenson story, Hyde deals with this by running into Jekyll's house and handing over a cheque signed by Jekyll. Here the film has Hyde pursued by a mob after attacking a child, only to give them money and in a marvellously directed scene, their outrage at his actions turns to clambering greed in the space of a second.
John Hannah, who also executive produces, is perhaps not the best actor one could think of in the two roles, but plays the parts perfectly adequately. Kellie Shirley brings a good deal of plaintive sympathy to the role of the maid Mabel. All of which mounts to make this one of the best adaptations of Dr Jekyll and Mr Hyde to date.
A full discussion of Jekyll and Hyde films is here under the Theme Essay Jekyll and Hyde Films. Other versions of Dr Jekyll and Mr Hyde are:– Dr Jekyll and Mr Hyde (1908); Dr Jekyll and Mr Hyde (1910) with Alvin Neuss; Dr Jekyll and Mr Hyde (1912) with James Cruze; Dr. Jekyll and Mr. Hyde (1913) with King Baggott; Dr. Jekyll and Mr. Hyde (1920) with John Barrymore; Dr Jekyll and Mr Hyde (1920) with Sheldon Lewis; Der Januskopf (1920), a lost German version with Conrad Veidt; the classic Dr. Jekyll and Mr. Hyde (1931) with Fredric March; Dr Jekyll and Mr Hyde (1941) with Spencer Tracy; Jean Renoir's The Testament of Dr Cordelier (1959) with Jean-Louis Barrault; The Two Faces of Dr Jekyll (1960), the Hammer version with Christopher Lee; Dr Jekyll and Mr Hyde (tv movie, 1968) with Jack Palance; I, Monster (1971) also with Christopher Lee; The Man with Two Heads (1972) with Denis DeMarne; Dr Jekyll and Mr Hyde (tv movie, 1973), a musical version with Kirk Douglas; Walerian Borowczyk's Dr Jekyll and His Women (1981) with Udo Kier; Dr Jekyll and Mr Hyde (tv movie, 1981) with David Hemmings; a 1985 Russian adaptation starring Innokenti Smoktonovsky; Edge of Sanity (1989) with Anthony Perkins; The Strange Case of Dr Jekyll and Mr Hyde an episode of the tv series Nightmare Classics (1989) with Anthony Andrews; Jekyll and Hyde (tv movie, 1990) with Michael Caine; My Name is Shadow (1996), a Spanish version starring Eric Gendron; a bizarre tv pilot Dr Jekyll and Mr Hyde (1999), which combined the story with Hong Kong martial arts and featured Adam Baldwin playing a Jekyll as a superhero in the Orient; Jekyll & Hyde: The Musical (2001) with David Hasselhoff; Dr Jekyll and Mr Hyde (2002) directed by and starring Mark Redfield; The Dr. Jekyll and Mr. Hyde Rock'n'Roll Musical (2003) with Alan Bernhoft; the modernised Jekyll + Hyde (2006) with Bryan Fisher; The Strange Case of Dr. Jekyll and Mr. Hyde (2006) with Tony Todd; the modernised BBC tv series Jekyll (2007) with James Nesbitt; Jekyll (2007) starring Matt Keeslar where Hyde becomes a virtual creation; and the modernised Dr. Jekyll and Mr Hyde (2008) starring Dougray Scott.
Other variations include the would-be sequels Son of Dr Jekyll (1951), Daughter of Dr Jekyll (1957) and Dr Jekyll and the Wolfman (1972); the comedy variations Abbott and Costello Meet Dr Jekyll and Mr Hyde (1953), The Ugly Duckling (1959), the Italian My Friend, Dr Jekyll (1960) and The Nutty Professor (1963) with Jerry Lewis and its remake The Nutty Professor (1996) with Eddie Murphy; versions where Dr Jekyll turns into a woman with Dr Jekyll and Sister Hyde (1971), the Italian comedy Dr Jekyll and the Gentle Lady (1971) and Dr Jekyll and Ms Hyde (1995); the gender-reversed Madame Hyde (2017); a Looney Tunes cartoon Dr Jekyll's Hide (1954) where Sylvester the Cat transforms into a dog after taking the formula; the erotic/adult versions The Naughty Dr. Jekyll (1973), The Erotic Dr Jekyll (1976), Jekyll and Hyde (2000), Dr. Jekyll & Mistress Hyde (2003) and Jacqueline Hyde (2005); Dr Black and Mr Hyde (1976), a blaxploitation version where Jekyll is a Black man who turns into a white-skinned monster; the amusing send-up Jekyll and Hyde … Together Again (1982); a wacky children's tv series Julia Jekyll and Harriet Hyde (1995); Killer Bash (1996) set in a frat house with an avenging female Jekyll; the excellent deconstruction Mary Reilly (1996), which tells the story from the point-of-view of Jekyll's maid; while the tv series Jekyll and Hyde (2015) concerns Jekyll's grandson (Tom Bateman) hunted by various parties during the 1930s. Dr Jekyll appears as a character in The League of Extraordinary Gentlemen (2003) played by Jason Flemyng, in the tv series Penny Dreadful (2014-6) played by Shazad Latif and in The Mummy (2017) played by Russell Crowe, which all feature team-ups between Famous Monsters, while the animated The Pagemaster (1994) features a Dr Jekyll voiced by Leonard Nimoy.
(Nominee for Best Adapted Screenplay at this site's Best of 2002 Awards).
---
Trailer here
Full film available online here:-
---