---
Crew
Directors – (Episodes 1-3) Douglas Mackinnon & (Episodes 4-6) Matt Lipsey, Teleplay – Steven Moffat, Producers – Elaine Cameron & Jeffrey Taylor, Photography – (Episodes 4-6) Peter Greenhalgh & (Episodes 1-3) Adam Suschitzky, Music – Debbie Wiseman, Visual Effects – Barney Jordan & Claire Phillips, Special Effects – Steve Lucas, Makeup Design – Irene Napier, Hyde Prosthetics – Neill Gorton, Production Design – Grenville Horner. Production Company – BBC America/Hartswood Films/Stagescreen Productions.
Cast
James Nesbitt (Dr Tom Jackman/Mr Hyde), Gina Bellman (Claire Jackman), Denis Lawson (Peter Syme), Paterson Joseph (Benjamin Lennox), Michelle Ryan (Katherine Reimer), Meera Syal (Miranda Callendar), Fenella Woolgar (Min), Linda Marlowe (Miss Utterson/Sophia), Malcolm Storry (Colonel Hart), Al Hunter Ashton (Christopher Browning), Graham McTavish (Gavin Hardcastle), Matt King (Freeman), Julian Lewis Jones (James Carver), Sid Mitchell (Billy), Gemma Baker (Billy's Girlfriend), Andrew Byrne (Eddie Jackman), Christopher Day (Harry Jackman), Mark Gatiss (Robert Louis Stevenson)
---
Plot
Research scientist Tom Jackman hires psychiatric nurse Katherine Reimer to look after him. He explains that he undergoes changes and needs to be locked up before this occurs and only released if he is in a fit state. As Katherine observes, Jackman transforms into another personality that looks slightly different to Jackman, is unrestrainedly violent and bestial in its urges, as well as has superhuman abilities in terms of strength, speed and agility. Jackman has been keeping the knowledge from his other half, which takes the name Hyde, that he has a wife Claire and two boys. Hyde inadvertently makes the discovery and pays a visit to Jackman's family. Jackman determines to do everything he can, employing threats, to keep Hyde away from them. As the transformations increase, Jackman is forced to go on the run. At the same time, the armed mercenaries of the powerful Klein-Utterson Institute come after him. They are determined to get the secret of the transformation and his superior evolutionary abilities, even if it means threatening his family. Jackman tries to piece together the story of his origin as a descendent of Dr Jekyll, the real-life figure who inspired the story 'The Strange Case of Dr Jekyll and Mr Hyde', but doing so brings him to the realisation that almost everything in his life has been staged by the Institute. What none of them realise is that Hyde is more powerful than they believed.
---
Jekyll was a revamping of the story of The Strange Case of Dr Jekyll and Mr Hyde (1886) by Robert Louis Stevenson – writer Steven Moffat calls it a modern-day sequel. Dr Jekyll and Mr Hyde has been the most filmed ever horror story with some thirty plus adaptations made in films and tv. (See below for the other versions of Dr Jekyll and Mr Hyde). The original story is a Victorian classic that plumbs the dual nature of the human condition, seeing humanity as caught between socialised nicety and repressed urges towards violence and carnality. Indeed, Dr Jekyll/Mr Hyde has become one of the essential Famous Monsters. Not to mention that playing the two parts have been a prime acting role for any actor, with Fredric March even winning a Best Actor Academy Award in the definitive film version Dr. Jekyll and Mr. Hyde (1931).
This version – a mini-series for the BBC in six one-hour episodes – comes from Steven Moffat, a writer who rose up through work on various British comedy tv series. Moffat had hits with the sitcom Press Gang (1989-93); Joking Apart (1991-5), a sitcom based on his own failing marriage; Chalk (1997) based on his experiences as an English public school teacher; and the dating sitcom Coupling (2000-4). It was however with his work on the revived Doctor Who (2005– ) that Moffat's star began to rise. He had earlier written the comedy special Doctor Who and the Curse of the Fatal Death (1989) and took over from Russell. T. Davies in 2010 as head writer and producer in the show's fifth season with Matt Smith's assumption of the role of The Doctor, as well as producing the hort-lived spinoff show Class (2016). Jekyll was produced in between his Doctor Who work. Subsequently, Moffat co-created the hit modernised Sherlock Holmes tv series Sherlock (2010– ) starring Benedict Cumberbatch and then went on to do similarly radical things in reconstructing Dracula (2020) in a BBC mini-series. He also wrote the screenplay for the Steven Spielberg The Adventures of Tintin (2011).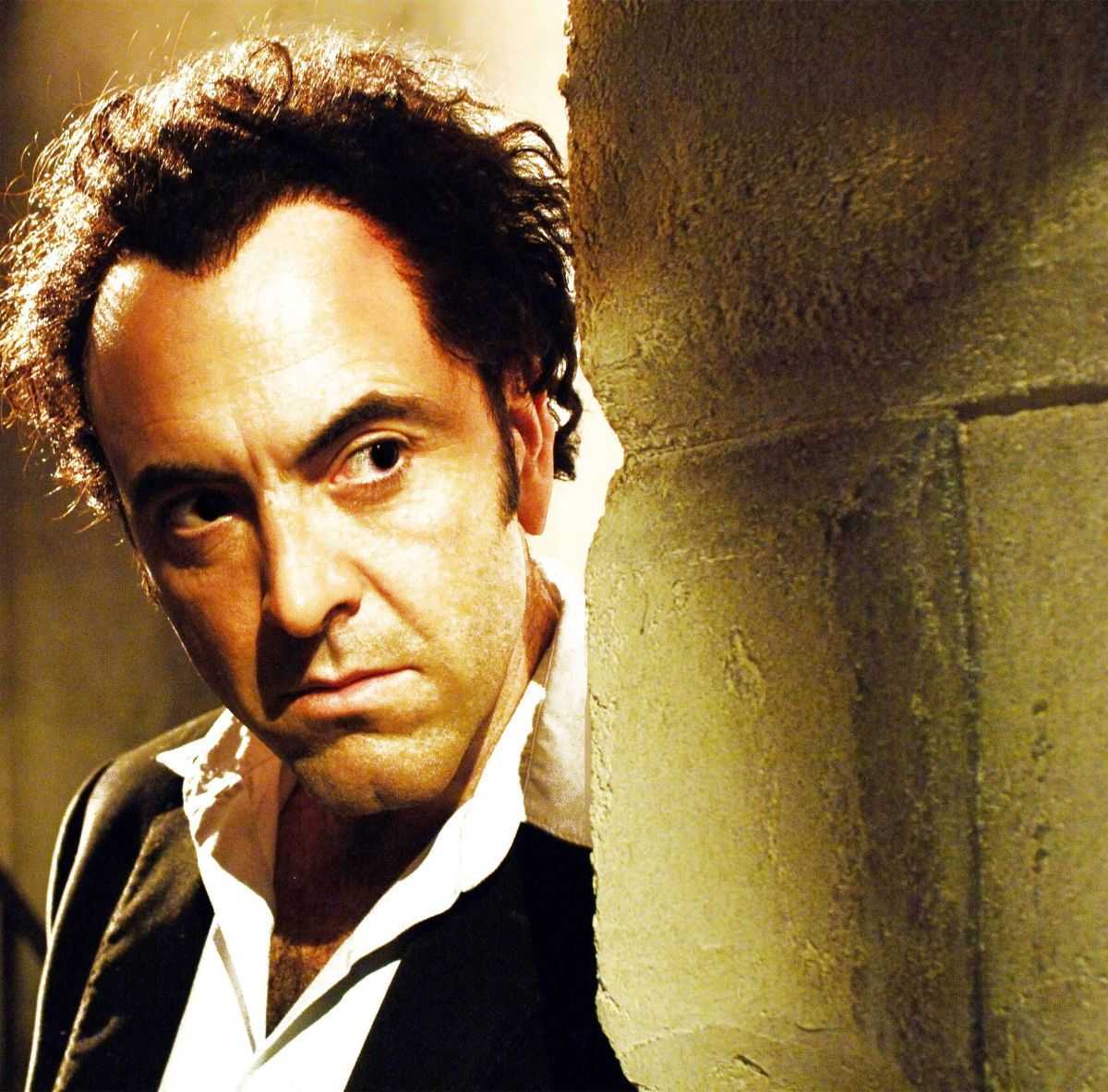 From the opening scene, it is immediately apparent that we are watching a very different version of Dr Jekyll and Mr Hyde. Rather than the other versions listed below, which are almost always set during the Victorian era, this embraces the modern day. This becomes readily clear as we watch James Nesbitt giving Michelle Ryan a detailed list of instructions for dealing with the transformation and we see the two personalities employing the use of PDAs, GPS tracking devices and time management charts for when either of them occupies the body. This modernisation is written with a smarty savvy – after changing back, Jackman is wont to leaving grumbling messages in his personal recorder for his other self like "Just once. Just bloody once could you tell me where you parked?"
Steven Moffat is more than experimental when it comes to the characters of Jekyll and Hyde. While Hyde was merely a dark alternate self in Stevenson's original story, Moffat has expanded his powers to where he is now seen as an evolutionary superman who has incredible strength and speed and in the later episodes even the ability to suck up all electrical power in London and resurrect from the dead. Moffat also gives us a flashback to 1886 and the introduction of the original Dr Jekyll (also played by James Nesbitt) and his meeting with Robert Louis Stevenson (played Mark Gatiss, Moffat's co-creator of Sherlock) and the winding in of the writing of the book. ("Dr Jekyll – the original. He doesn't look a bit like Spencer Tracy," the watching Nesbitt sardonically comments). Less effective is the dispensing with any potion drunken in order to affect the transformation. The entire process of how Dr Jekyll initially transformed is somewhat vague with Linda Marlowe offering the cryptic claim "Hyde is love" at one point and the introduction of a cloned Gina Bellman that still fails to explain how she managed to inspire the original Dr Jekyll to transform.
The two directors create some amazing set-pieces – the menace generated as Hyde begins threatening Michelle Ryan at the start of Episode 2, telling her he knows she is not telling the truth, followed by his pursuing her through the house, threatening to kill her. The most entertaining scenes are when the security team led by Paterson Joseph locks Jackman's son in the lion cage at the zoo, followed by the pure blackness of the humour when Hyde throws a lion carcass on top of the security van and James Nesbitt is then found in the cage singing "The lion sleeps tonight" at the top of his voice. An equally superb scene is the one with Hyde imprisoned in a cellar and wife Gina Bellman starting to come to terms with the fact that her husband is two people and trying to get her head around Hyde's infidelities and ravening threats.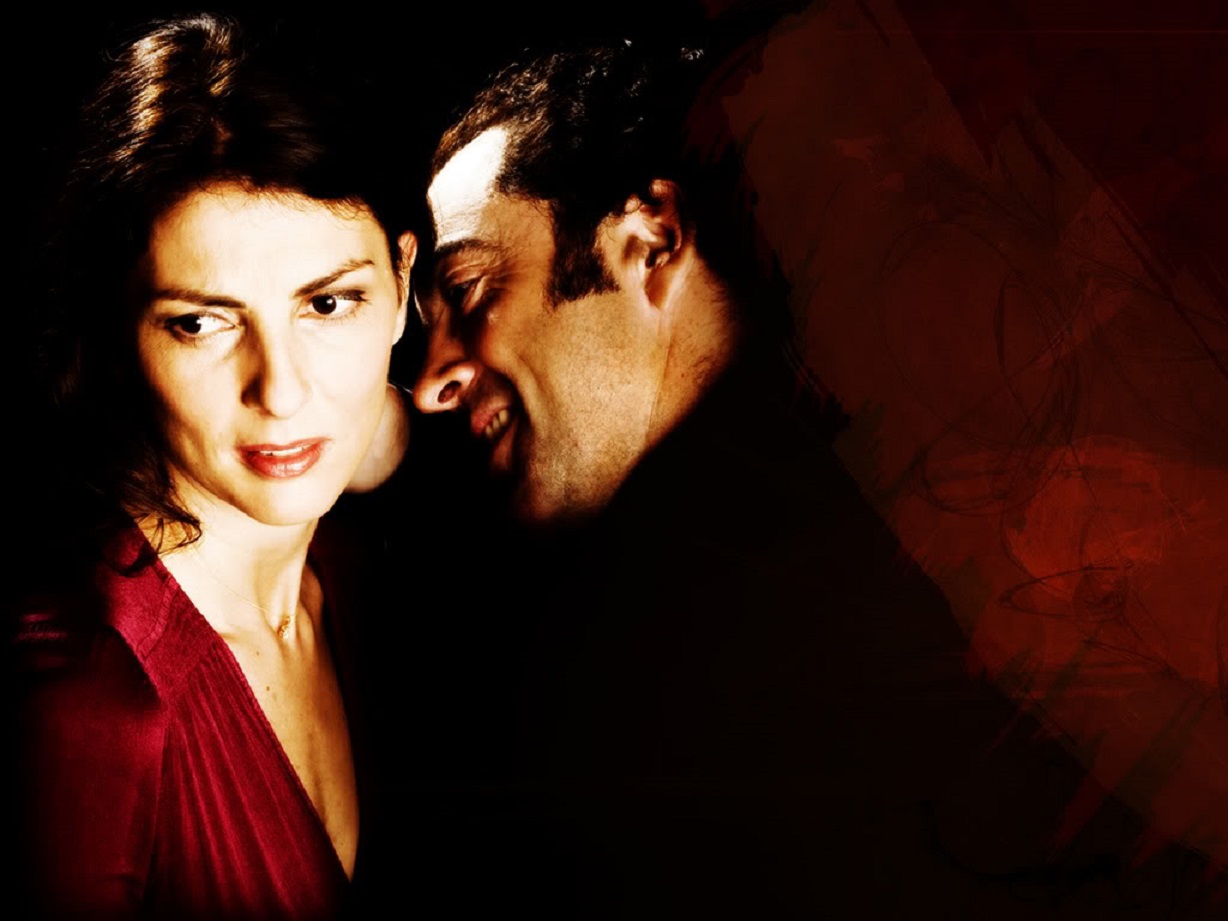 James Nesbitt delivers the central roles with immensely entertaining regard, playing to the gallery with a wonderfully theatrical and gregarious performance in his scenes as Hyde. This was something that earned him a Golden Globe nomination. Steven Moffatt provides him with a great arsenal of lines and writing. Like the scene where Nesbitt, about to change in front of a mugger (Sid Mitchell), leaves a message for his other self into his recorder "Use minimum necessary violence," whereupon we get our first appearance of Hyde who taunts the mugger and his girlfriend (Gemma Baker), turning the fear and intimidation around on them in a series of hilarious lines. The scripts are constantly peppered with deliciously black lines – "I have a nice side but you just missed him," "I have a good doctor." Or Gina Bellman's line upon discovering that her husband transforms: "I don't know if you're schizoid, a werewolf or the first man to discover PMT."
All of the supporting cast give excellent performances, especially Paterson Joseph of unnervingly googly eyes who plays with an alarming intensity in everything he does, producing some wonderful threats, before an especially good confrontation and despatch. Gina Bellman holds her own especially well as Jackman's longsuffering wife. As with much of Moffat's work on Doctor Who, the series is filled with gay-friendly characters – one of the more amusing aspects here is the highly entertaining relationship between Meera Syal, unrecognisable from her best-known role as the scene-stealing grandmother on The Kumars at No 42 (2001-6), and girlfriend/sidekick Fenella Woolgar.
A full discussion of Jekyll and Hyde films is here under the Theme Essay Jekyll and Hyde Films. Other versions of Dr Jekyll and Mr Hyde are:– Dr Jekyll and Mr Hyde (1908); Dr Jekyll and Mr Hyde (1910) with Alvin Neuss; Dr Jekyll and Mr Hyde (1912) with James Cruze; Dr. Jekyll and Mr. Hyde (1913) with King Baggott; Dr. Jekyll and Mr. Hyde (1920) with John Barrymore; Dr Jekyll and Mr Hyde (1920) with Sheldon Lewis; Der Januskopf (1920), a lost German version with Conrad Veidt; the classic Dr. Jekyll and Mr. Hyde (1931) with Fredric March; Dr Jekyll and Mr Hyde (1941) with Spencer Tracy; Jean Renoir's The Testament of Dr Cordelier (1959) with Jean-Louis Barrault; The Two Faces of Dr Jekyll (1960), the Hammer version with Christopher Lee; Dr Jekyll and Mr Hyde (tv movie, 1968) with Jack Palance; I, Monster (1971) also with Christopher Lee; The Man with Two Heads (1972) with Denis DeMarne; Dr Jekyll and Mr Hyde (tv movie, 1973), a musical version with Kirk Douglas; Walerian Borowczyk's Dr Jekyll and His Women (1981) with Udo Kier; Dr Jekyll and Mr Hyde (tv movie, 1981) with David Hemmings; a 1985 Russian adaptation starring Innokenti Smoktonovsky; Edge of Sanity (1989) with Anthony Perkins; The Strange Case of Dr Jekyll and Mr Hyde, an episode of the tv series Nightmare Classics (1989) with Anthony Andrews; Jekyll and Hyde (tv movie, 1990) with Michael Caine; My Name is Shadow (1996), a Spanish version starring Eric Gendron; a bizarre tv pilot Dr Jekyll and Mr Hyde (1999), which combined the story with Hong Kong martial arts and featured Adam Baldwin playing a Jekyll as a superhero in the Orient; Jekyll & Hyde: The Musical (2001) with David Hasselhoff; Dr Jekyll and Mr Hyde (2002) directed by and starring Mark Redfield; the excellent British tv reinterpretation Dr Jekyll & Mr Hyde (2002) with John Hannah; The Dr. Jekyll and Mr. Hyde Rock'n'Roll Musical (2003) with Alan Bernhoft; the modernised Jekyll + Hyde (2006) with Bryan Fisher; The Strange Case of Dr. Jekyll and Mr. Hyde (2006) with Tony Todd; Jekyll (2007) starring Matt Keeslar where Hyde becomes a virtual creation; and the modernised Dr. Jekyll and Mr Hyde (2008) starring Dougray Scott.
Other variations include the would-be sequels Son of Dr Jekyll (1951), Daughter of Dr Jekyll (1957) and Dr Jekyll and the Wolfman (1972); the comedy variations Abbott and Costello Meet Dr Jekyll and Mr Hyde (1953), The Ugly Duckling (1959), the Italian My Friend, Dr Jekyll (1960) and The Nutty Professor (1963) with Jerry Lewis and its remake The Nutty Professor (1996) with Eddie Murphy; versions where Dr Jekyll turns into a woman with Hammer's Dr Jekyll and Sister Hyde (1971), the Italian comedy Dr Jekyll and the Gentle Lady (1971) and Dr Jekyll and Ms Hyde (1995); the gender-reversed Madame Hyde (2017); a Looney Tunes cartoon Dr Jekyll's Hide (1954) where Sylvester the Cat transforms into a dog after taking the formula; the erotic/adult versions The Naughty Dr. Jekyll (1973), The Erotic Dr Jekyll (1976), Jekyll and Hyde (2000), Dr. Jekyll & Mistress Hyde (2003) and Jacqueline Hyde (2005); Dr Black and Mr Hyde (1976), a Blaxploitation version where Jekyll is a Black man who turns into a white-skinned monster; the amusing send-up Jekyll and Hyde … Together Again (1982); a wacky children's tv series Julia Jekyll and Harriet Hyde (1995); Killer Bash (1996) set in a frat house with an avenging female Jekyll; the excellent deconstruction Mary Reilly (1996), which tells the story from the point-of-view of Jekyll's maid; while the tv series Jekyll and Hyde (2015) concerns Jekyll's grandson (Tom Bateman) hunted by various parties during the 1930s. Dr Jekyll appears as a character in The League of Extraordinary Gentlemen (2003) played by Jason Flemyng, in the tv series Penny Dreadful (2014-6) played by Shazad Latif and in The Mummy (2017) played by Russell Crowe, which all feature team-ups between Famous Monsters, while the animated The Pagemaster (1994) features a Dr Jekyll voiced by Leonard Nimoy.
(Winner in this site's Top 10 Films of 2007 list. Winner for Best Actor (James Nesbitt), Nominee for Best Adapted Screenplay, Best Actress (Gina Bellman) and Best Supporting Actor (Paterson Joseph) at this site's Best of 2007 Awards).
---
---