---
UK. 1965.
Crew
Director/Producer – Otto Preminger, Screenplay – John Mortimer & Penelope Mortimer, Based on the Novel by Evelyn Piper, Photography (b&w) – Denys Coop, Music – Paul Glass, Production Design – Don Ashton. Production Company – Columbia.
Cast
Carol Lynley (Annie Lake), Keir Dullea (Stephen Lake), Laurence Olivier (Inspector Newmarque), Noel Coward (Horatio Wilson), Clive Revill (Andrews), Martita Hunt (Aida Ford), Anna Massey (Elvira Smollett), Suky Appleby (Bunny Lake)
---
Plot
Just arrived in England from the US, Annie Lake takes her four-year-old daughter Bunny to her new school. Having to rush away to meet movers, she leaves Bunny alone to wait for the teacher. However, when she returns, Bunny is missing and nobody can remember seeing her. She calls the police but when she goes to find a photo of Bunny for them, she discovers that all of Bunny's things have been removed from the apartment – there is no longer any trace of Bunny and all the evidence, or lack of it, seems to points to Bunny being a figment of her imagination.
---
Bunny Lake is Missing is a fine and greatly underappreciated psycho-thriller. It was one of the films from director Otto Preminger (1905-1986). Preminger was born in Austria but emigrated to the US with the rise of the Nazis. He gained considerable success in Hollywood, making the wonderfully acerbic Laura (1944) and other classic works such as The Man with the Golden Arm (1955) and Anatomy of a Murder (1959), among others. Preminger went to England to make Bunny Lake is Missing but the film was not a huge success and marked a period of decline for Preminger.
Bunny Lake is Missing is not a thriller that is always perfect when it comes to the conventions of the form – the climactic revelation about what is happening does seem unbelievable in light of the relative rationality of the particular character's preceding actions. However, there is considerable subtlety in the film's twisting things around on the issue of 'Is Bunny real?' and making it seem that Carol Lynley could well be imagining everything.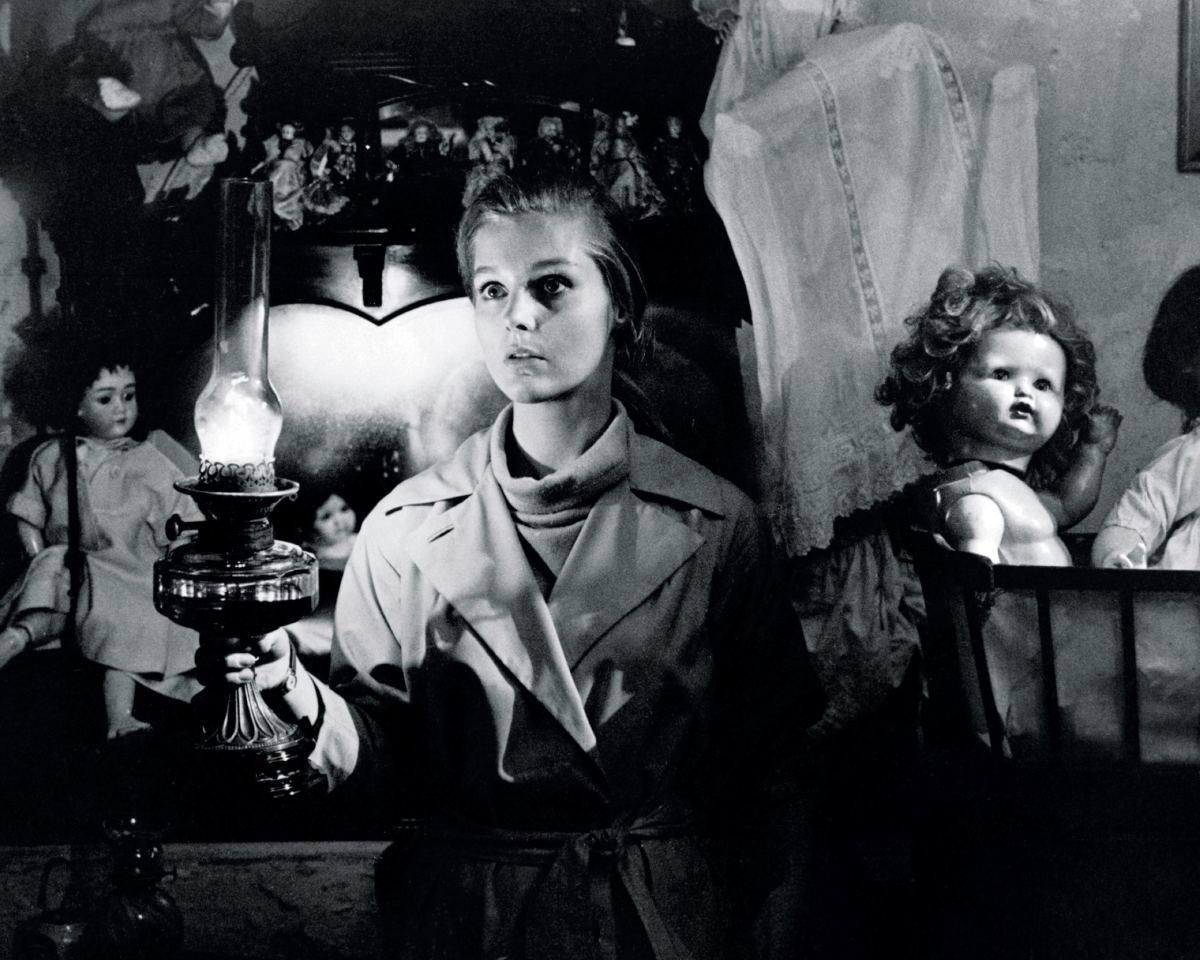 For Preminger, what becomes more interesting than any straight reading of Evelyn Piper (Merriam Modell)'s 1957 novel are the dark lacings he gets to add to the characters – like Noel Coward as the melodious-voiced landlord who asks the police to beat him when they come to visit, and Martita Hunt as the woman writing about the nightmares of children. These are scenes that still hold an undeniably perverse thrill today as they unquestionably did when the film came out.The great pleasure of the film is watching Laurence Olivier bringing his considerable talent to bear on the relatively undemanding role of a middle-class 'copper', where he delivers a performance of finely shaded nuances.
Bunny Lake is Missing is very much a film of dark shadows – Otto Preminger shoots with distorted closeups on faces in half-light, and there is an exciting climactic sequence with a handheld camera that demonstrates just what it was that filmmakers lost when they stopped shooting in black-and-white.
---
---