aka Crowley
---
Crew
Director – Julian Doyle, Screenplay – Bruce Dickinson & Julian Doyle, Producers – Justin Peyton & Bill Timlett, Photography – Brian Herlihy, Visual Effects – Motion FX, Prosthetic Visual Effects – Sunil Chandragiri, Sophie Lidiard & Brendan Lonergan, Production Design – Mark Tanner. Production Company – Bill and Ben/Duellist Film/Focus Films/E-Motion/Big Red Pixel UK/Robert Fraser Asset Management.
Cast
Simon Callow (Professor Oliver Haddo/Aleister Crowley), Kal Webber (Dr Joshua Mathers), Lucy Cudden (Lia Robinson), Jud Charlton (Victor Nuberg), Paul McDowell (Dr Symonds), John Shrapnel (Aleister Crowley), Helen Millar (Rose), Mike Shannon (Alex), Geoff Breton (Young Symonds), Sean Rea (Young Alex), Terence Bayler (Professor Brent), Gemma Hiles (Ruby), Christina Chong (Mei-Ling)
---
Plot
In the year 2000, American physicist Joshua Mathers arrives at Cambridge to help with the Z93 quantum physics project. At the same time, in a nearby laboratory, English lecturer Oliver Haddo agrees to act as a subject in an experimental virtual reality suit but this goes wrong and Haddo emerges changed. Haddo proceeds to urinate on the students at one of his lectures and claims that he is now the famous occultist Aleister Crowley. Lia Robinson, a young intern with the student newspaper who has come to interview Mathers, becomes fascinated by this. She and Mathers come to believe that Crowley, who claimed to be the reincarnation of a string of famous alchemists and occultists, has returned in Haddo's body. Haddo demonstrates the ability to wield magic and, as they realise, seems bent on conducting a ceremony referred to as the Chemical Wedding that will fortify his reincarnation. The ritual requires a red-haired woman and the others realise that Haddo has determined to lure Lia for this purpose.
---
Aleister Crowley (1875-1947) is a fascinating figure in British 20th Century culture. The son of a Plymouth Brethren family, Crowley rebelled against his upbringing and strayed into drug-taking and sexual experimentation where he eventually became notorious for his libertine lifestyle. Crowley developed a fascination with magic and the occult (although was not, as he is commonly misidentified, ever a practicing Satanist) and became a member of the mystical society Hermetic Order of the Golden Dawn. Crowley claimed that while on a visit to Egypt in 1904, he had been contacted by a spirit named Aiwass who provided him with the text of a book he later published as The Book of the Law (1904). This became the basis of a religion that Crowley named Thelema. Here Crowley laid down a complex series of rituals that he named magick and a code of morality – the most common phrase that came out of this was the precept "Do what thou wilt shall be the whole of the law." Crowley's lifestyle and practices attracted great outrage during the day and he was called 'the wickedest man in England.'
Chemical Wedding was the second directorial outing for Julian Doyle, better known as a second-unit director and editor who worked on the various Monty Python films and on films individually directed by Terry Gilliam and Terry Jones. Doyle has directed and written two other films – Love Potion (1987), a Gothic horror set in a drug rehab program, and Twilight of the Gods (2013), which has a similar plot to Chemical Wedding and features the ghost of Richard Wagner, although neither of these are widely available.
The name that caused me to do a massive double take was co-writer Bruce Dickinson who is none other than the lead singer of the heavy metal band Iron Maiden. The film comes with such a well-read and academically literate range of references that I had to first check out it was not someone else with the same name but then realised I was making assumptions about something a heavy metal bandsman would write.
Chemical Wedding is a film that quickly boggles the mind. We have an intro set in 1947 where we meet an aging but still rancorous Crowley (played by John Shrapnel who looks surprisingly similar to the real Crowley). The film then bewilderingly leaps forward in time to present-day Cambridge into the midst of quantum physics experiments, prototypic virtual reality experiments, secretive Freemason conspiracies and general all-around lunacy. There is also Simon Callow who lets all stops go playing an academic known as Oliver Haddo, the name given to the black sorcerer in the silent film The Magician (1926), which was based on Crowley. (Many of the characters throughout the film are named after Crowley associates).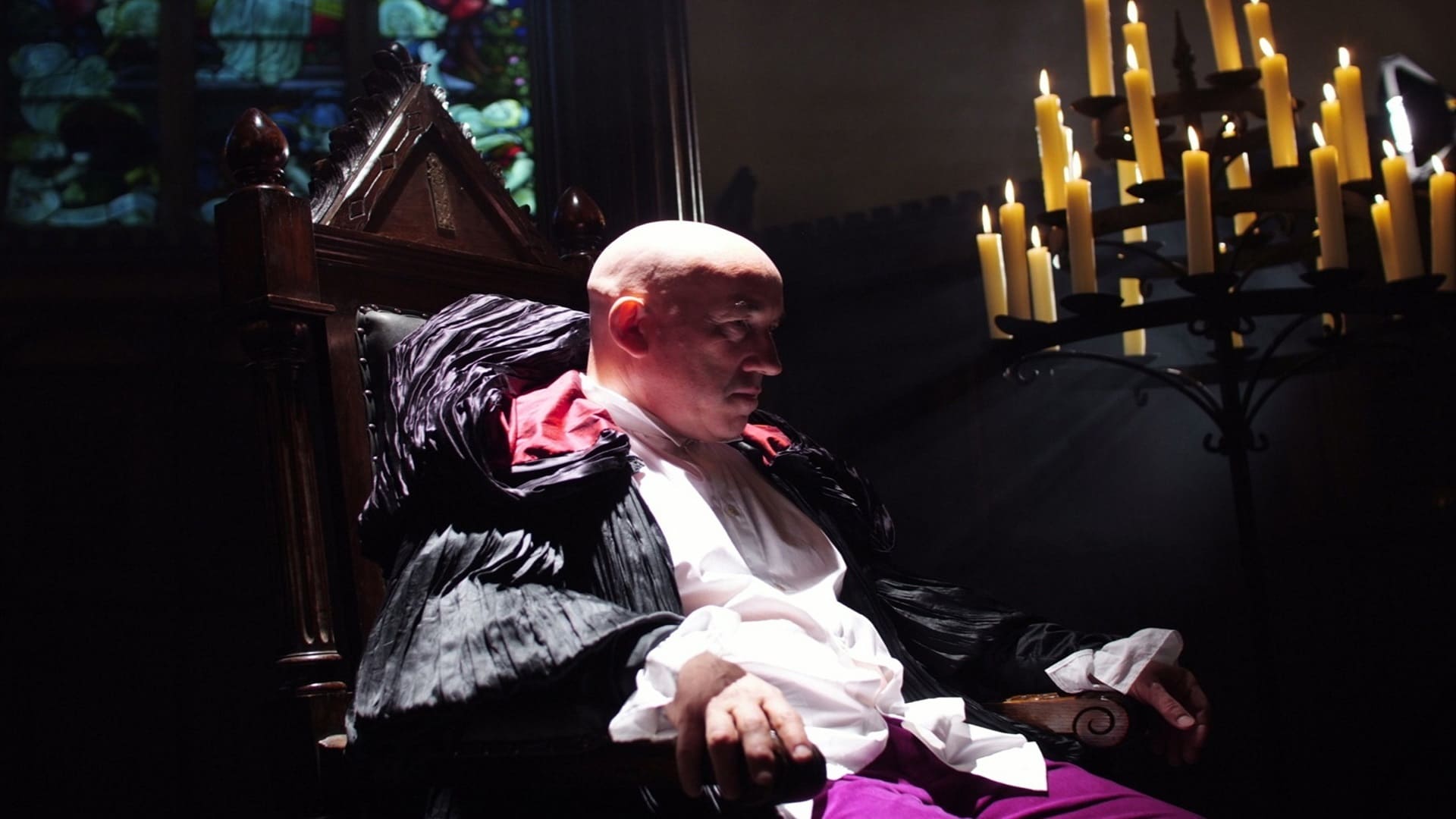 A good many audiences hated Chemical Wedding, I can understand why but I actually loved its madcap melange of just about every idea under the sun. It seems to spill over with ideas and divergences at every opportunity – occult interpretations of Shakespeare's A Midsummer Night's Dream (c1595); sly jokes about The Copenhagen Interpretation in physics; an academic tribunal with Simon Callow madly quoting actual Bible verses with less than wholesome interpretations put on them in ways that make your jaw drop; Callow delivering filthy Shakespearean wordplay; references to Mediaeval lovers Abelard and Heloise; even the backdrop of the contested 2000 Florida election between George W. Bush and Al Gore (which does lead to a cutely sardonic coda playing on the many worlds interpretation in physics).
This is one of the first genre scripts I have watched in some time that readily communicates its sheer intelligence and the pleasure it takes in showing it actually reads history and all manner of other topics. It does come off somewhat as the equivalent of a mad conspiracy theorist finding secret interpretations in everything you can name but the results are entirely pleasurable up against the majority of utterly processed genre material that gets reviewed on this site.
Some of this eventually starts to overbalance into nutty plotting – like the idea that a Virtual Reality simulation can somehow open up quantum realms. Exactly what the VR experiment does is unclear, although Simon Callow's professor returns from the astral plane possessed by Crowley's spirit, while the climax somehow involves Kal Webber opening a black hole in Virtual Reality and being able to physically teleport through it.
Simon Callow dominates the show with an outrageously over-the-top performance – be it he urinating on his students or seemingly doing an Oscar Wilde strutting about town dressed in a purple velvet suit and conducting liaisons with men in public bathrooms. The most entertainingly over the top scene is one where he is beaten with a stick by Jud Charlton at the same time as chanting a ritual and jerking off, which results in a fax emerging in the student newspaper offices covered in jism.
Alesiter Crowley has been portrayed on screen in the aforementioned The Magician (1926), which starred Paul Wegener as Oliver Haddo, a black sorcerer based on Crowley, and in episodes of the true-life based the tv series Strange Angel (2018-9) played by Angus MacFayden.
(Nominee for Best Original Screenplay at this site's Best of 2008 Awards).
---
---