---
USA. 1942.
Crew
Director – Wallace Fox, Screenplay – Harvey Gates, Story – Sam Robins & Harvey Schnitzel, Producers – Jack Dietz & Sam Katzman, Photography (b&w) – Arthur Reed, Music Director – David Porter, Art Direction – Dave Milton. Production Company – Banner Productions/Monogram.
Cast
Bela Lugosi (Dr Lorenz), Luana Walters (Patricia Hunter), Tristram Coffin (Dr Foster), Elizabeth Russell (Countess Lorenz), Minerva Urecal (Fagah), Angelo Rossitto (Toby), George Eldredge (Mike), Gwen Kenyon (Peggy Woods), Kenneth Harlan (Keenan), Joan Barclay (Alice Wentworth)
---
Plot
Journalist Patricia Hunter investigates a bizarre series of killings where brides have been unexpectedly dying at the altar and their bodies have afterwards been stolen from the morgue. She finds a common connection among all the victims – an unusual orchid they were wearing at the time of their death. This leads her to the strange orchardist Dr Lorenz. She travels to meets Lorenz but is forced to stay overnight at his house. There she is frightened by the number of strange people staying there, including dwarves, deformed servants and the discovery that Lorenz and his wife sleep in coffins. She realises that Lorenz is sending the brides orchids that place them into a death-like coma so he can harvest their youthful essence in order to rejuvenate his wife.
---
The Corpse Vanishes was one of a host of mad scientist films that Bela Lugosi made during the 1940s at poverty row studios such as Monogram and PRC. Most of these are cheap and undistinguished with their entire merit lying in how much one likes Lugosi's leering overacting or not.
The Corpse Vanishes is marginally better than most of these others. It has an entertainingly outrageous premise – of brides suddenly collapsing at the altar all over the city then being snatched from the morgue by botanist Lugosi who, it is eventually revealed, has been putting them in a death-like coma with his specially cultivated orchids, all in order to harvest their glands to rejuvenate his wife.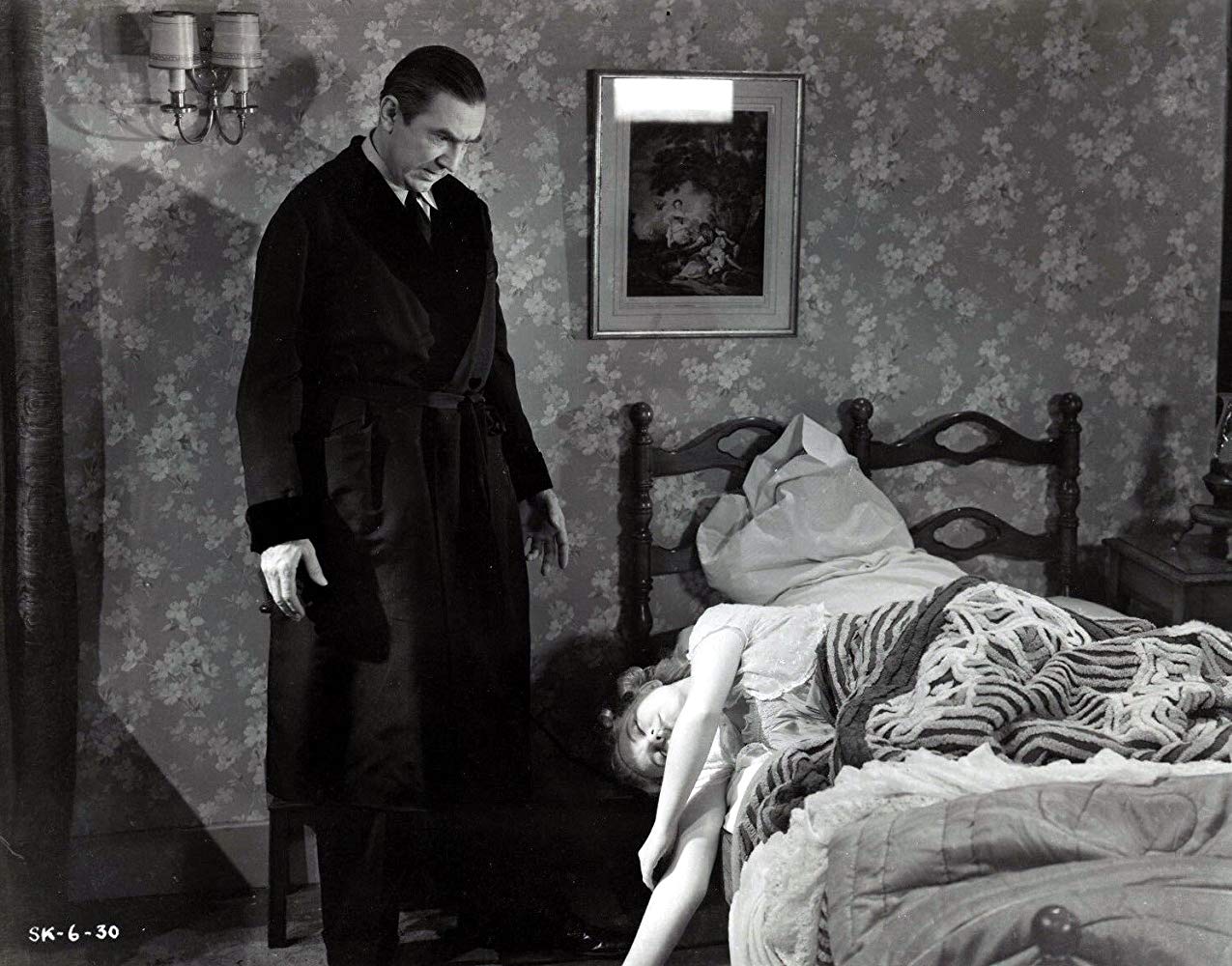 The film engenders a degree of suspense in the scenes in the mansion, deriving a certain frisson out of the strange characters lurking around – a dwarf companion, a lecherous idiot who has to be driven away and made to stop leering at the heroine, and Lugosi's serenely aloof wife who we find he is experimenting on and sleeps in a coffin. Moderately better than most others of its ilk from the same era.
The Corpse Vanishes was directed by Wallace Fox who made numerous B Westerns between the 1920s and 1950s. His only other genre outings were Bowery at Midnight (1942), another mad scientist film featuring Bela Lugosi, the horror film Pillow of Death (1945) and the science-fiction serial Jack Armstrong (1947).
---
Trailer here
Full film available online here:-
---