---
Crew
Director – Reginald LeBorg, Screenplay – Brenda Weisberg, Adaptation – W. Scott Darling, Based on the Novel Conjure Wife by Fritz Leiber, Jr., Photography (b&w) – Virgil Miller, Special Photography – John P. Fulton, Art Direction – John B. Goodman & Richard Riedec. Production Company – Universal.
Cast
Lon Chaney Jr (Norman Reed), Anne Gwynne (Paula Reed), Evelyn Ankers (Nona Carr), Elizabeth Russell (Evelyn Sawtelle), Lois Collier (Margaret Mercer), Phil Brown (David Jennings), Ralph Morgan (Professor Millard Sawtelle), Elizabeth Risvon (Grace Gunnison), Harry Hayden (Professor Septimus Carr)
---
Plot
Norman Reed returns to Monroe College from an expedition to the South Seas. He brings with him as his newlywed wife Paula, an orphan girl who was raised among the natives, whom he met while researching rituals and superstitions. This upsets Nona Carr who was certain that something was happening between her and Norman. Soon after, Norman has great success with the publication of his book Superstition vs Reason and Fact and is mentioned as a contender for the head of the sociology department. At the same time, a jealous Nona begins to spread rumours about Norman and claims that Paula is a witch. Norman follows Paula and sees her conducting witchcraft rituals in a graveyard. He insists that she burn all her charms. However, this serves to take away the things that protect them from Nona.e
---
Fritz Leiber, Jr. (1910-92) was a writer of horror and fantasy. Leiber has had a reasonable output during his career, although the only works that attracted film attention was his novel Conjure Wife (1943), which forms the basis of the film here, plus a later cheap adaptation of his vampire story The Girl with the Hungry Eyes (1993). His Fafhrd and the Grey Mouser stories would make for a great series of fantasy films if anybody is listening. Leiber did later write the novelisation for Tarzan and the Valley of Gold (1967). His father Fritz Leiber [Sr] was an actor and had a number of films roles during the 1930s and 40s, including bit parts in The Hunchback of Notre Dame (1939) and Phantom of the Opera (1943). Fritz himself only made one screen appearance in a small role in Equinox (1970).
Conjure Wife was apparently based on Leiber's brief tenure as a drama instructor at the Occidental College in Los Angeles in 1941-2. Leiber quit the job over a dislike of the departmental politics and it is essentially this that informs that premise of the book wherein an everyday academic finds his wife is secretly a witch and then the discovery, after destroying her charms, that the entire academic staff is using witchcraft and he has just opened them up to attack.
The film replicates much of the book but also is slightly off in many regards. For one, the 'conjure wife' aspect is watered down. She is given a new backstory and made into someone who is raised in the South Seas (cue cliched scenes of native rituals that have clearly been cheaply shot on the Universal backlot). She is called a witch and is seen using her charms. These are burned but what is oddly missing is how this is seen as the direct cause of Norman's life falling apart.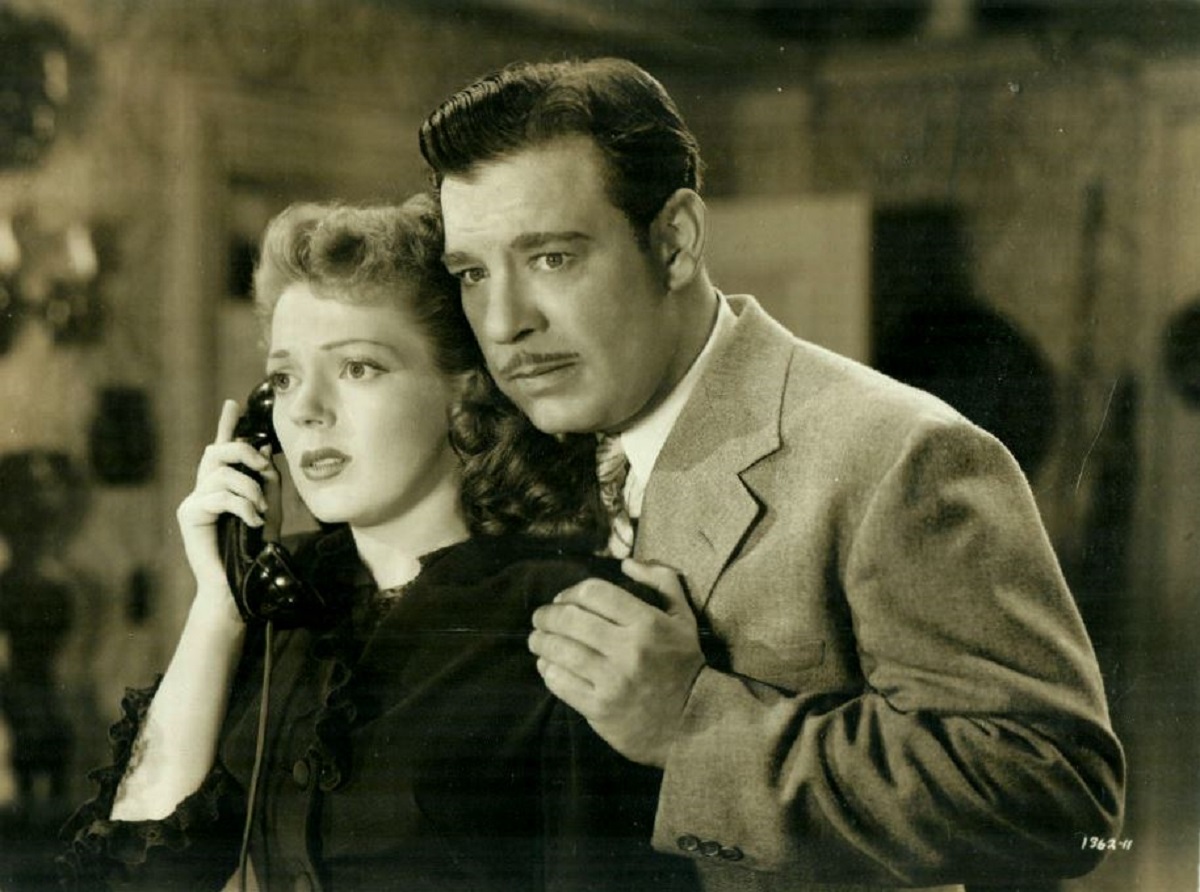 Gone also is any mention of rival witches on the campus. We do get Evelyn Ankers who gets a number of bitchy scenes manipulating people into thinking Norman's rival plagiarised an essay, pushing Lois Collier into her crush on Lon Chaney Jr. and enraging Lois's would-be boyfriend Phil Brown to attack Chaney – but there is no indication that Evelyn is a witch or doing so by supernatural means. This makes the ending where she is exposed by being fooled into thinking that a charm has cursed her seem to be something that comes out of the blue. Particularly when you contrast this to the later adaptation Night of the Eagle (1961), it might be possible to construe Weird Woman as a version of the story in which there is no witchcraft at all.
You get the feeling that with Weird Woman Universal were aiming to copy the Val Lewton films after the producer who had great success during the era with works like Cat People (1942) and I Walked with a Zombie (1943). These are films that exist in places of psychological ambiguity as to whether elements of the supernatural were real or not and you get the sense that maybe Universal were trying to do the same thing here. The unfortunate downside of this is that in the hands in the Reginald LeBorg, a journeyman director at best (see below), the film is mostly a nondescript mundane drama that takes place in the hardly exciting world of academia.
The film is also lumbered with the casting of Lon Chaney Jr. who gained fame a couple of years earlier as Larry Talbot in Universal's The Wolf Man (1941), which launched a horror career for him. Unfortunately, Chaney's dull jowly lugubriousness seems a far cry from the brilliant academic that his character is spoken of being. On the other hand, Evelyn Ankers, who became a Scream Queen of the era in films like The Wolf Man, The Ghost of Frankenstein (1942), Captive Wild Woman (1943) and Son of Dracula (1943) among others, gives a performance filled with devious manipulativeness that takes you aback. This is only matched by the performance of fierce hate from Elizabeth Russell as the faculty wife whose husband is killed. Anne Gwynne who plays the titular wife has a beauty but her averageness on all counts stands decidedly at odds with the film labelling her as a 'weird woman'.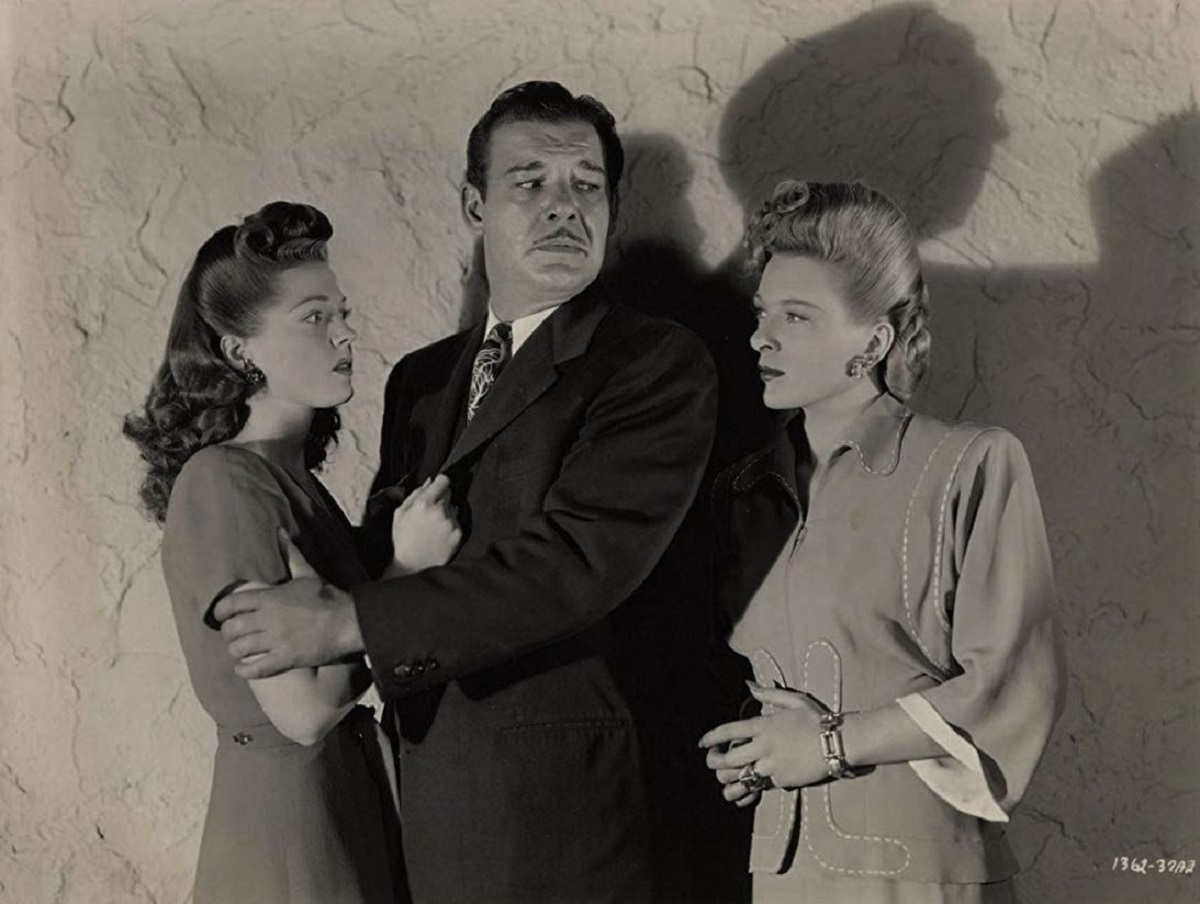 Conjure Wife was subsequently filmed as the excellent Night of the Eagle/Burn, Witch, Burn (1961) and the comedy Witches Brew (1979).
Weird Woman was the second film in Universal's Inner Sanctum series. The series took its name from the popular radio anthology series Inner Sanctum Mystery (1941-52), which in turn drew its name from a series of Simon & Schuster books that featured mystery and horror stories. Universal's Inner Sanctum films all starred Lon Chaney Jr and told a series of original stories that were not connected to each other, The other films consist of:- Calling Dr. Death (1943), Dead Man's Eyes (1944), The Frozen Ghost (1945), Strange Confession (1945) and Pillow of Death (1945). There was also another film Inner Sanctum (1948) unrelated to this series (which incidentally featured Fritz Leiber Sr). Low-budget director Fred Olen Ray later appropriated the title for a couple of cheap erotic thrillers Inner Sanctum (1991) and Inner Sanctum 2 (1994) that are unrelated.
Director Reginald LeBorg (frequently credited as Reginald Le Borg) was an Austrian immigrant who worked as a B-budget director in Hollywood between the 1920s to the 1970s, mostly being known for a number of the entries in the Joe Palooka series. His other genre films include:- the Inner Sanctum thrillers Calling Dr Death (1944) and Dead Man's Eyes (1944); the clairvoyance film Destiny (1944); Jungle Woman (1944), the second in Universal's series starring Acquanetta as a were-ape woman; The Mummy's Ghost (1944), the fourth of Universal's Mummy series; the mad scientist film The Black Sleep (1956); Voodoo Island (1957); The Flight That Disappeared (1961) about a planeload of people being abducted in mid-flight; the possession film Diary of a Madman (1963); the psychic thriller The Eyes of Annie Jones (1964); and the psycho-thriller So Evil, My Sister (1974).
---
---