---
Crew
Director/Producer – Mark Robson, Screenplay – Larry Cohen & Lorenzo Semple Jr, Photography – Ernest Laszlo, Music – John Williams, Art Direction – Stan Johnston & James Sullivan. Production Company – National General.
Cast
Carol White (Cathy Parker), Scott Hylands (Kenneth Daley), Paul Burke (Jack Byrnes)
---
Plot
In San Francisco, English girl Cathy Parker moves in with her boyfriend, photographer Kenneth Daley. She soon finds Kenneth to be cruel and lazy and leaves him. Afterwards, she finds that she is pregnant and decides to have an abortion. Kenneth is extremely angry when he finds out about this. Years later, Cathy marries congressman Jack Byrnes and then becomes pregnant to him. Kenneth then returns and starts stalking her, demanding that she kill the baby she is pregnant with in order to pay for the child of his that she aborted.
---
Daddy's Gone A-Hunting is a modestly effective psycho-thriller. What immediately draws attention is the names on the script – Larry Cohen who had just come from writing episodes of tv series such as The Fugitive (1963-6) and The Invaders (1967-8) and would a few years later emerge as a cult director of quirky low-budget horror films such as It's Alive (1974) and sequels, God Told Me To/Demon (1976) and Q – The Winged Serpent (1982). Cohen states that it was his disappointment with the way the film turned out that led him to become a director to ensure control over his material. Also on script is Lorenzo Semple Jr, formerly script editor on tv's Batman (1966-8) and later to gain notoriety as scripter for Dino De Laurentiis's remakes of King Kong (1976) and Flash Gordon (1980).
The director was Mark Robson who had earned his genre stripes at the Val Lewton stables with classics like The Ghost Ship (1943), The Seventh Victim (1943), Isle of the Dead (1945) and Bedlam (1946) and who by this period had moved onto making big screen soap operas such as Peyton Place (1957), Valley of the Dolls (1967) and Earthquake (1974).
Between the three of them, they produce a tense, well scripted cat-and-mouse game. Mark Robson's direction is stylish, with he building a paranoid sense of uncertainty in the early parts as to whether Carol White is imagining Scott Hylands stalking her or not. Once it gets to the maternity waiting room, the film emerges into a tightly wound psychological thriller, arriving at a spectacular climax.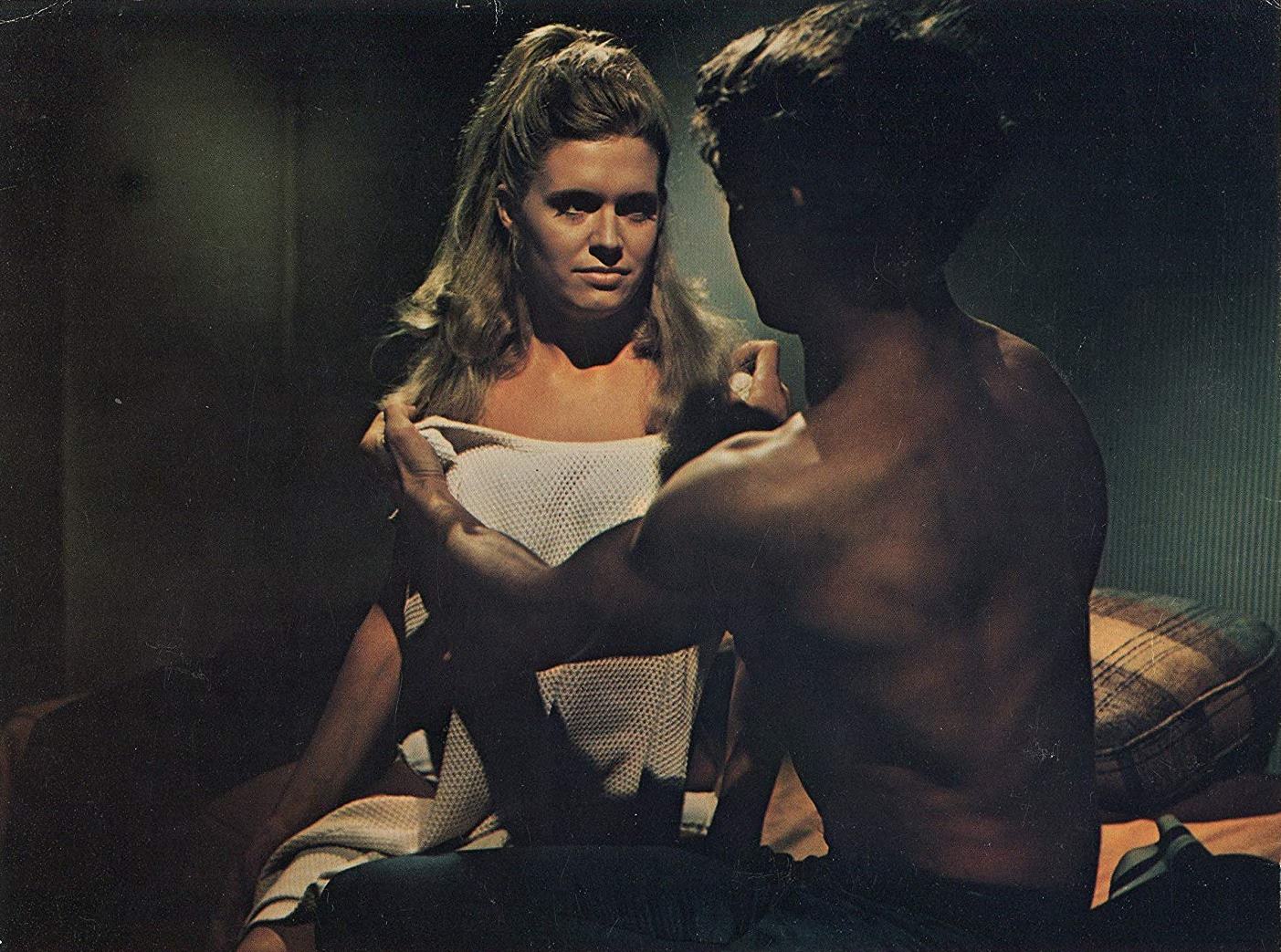 The film is only let down by its two leads. Both seem blank, which makes for some particularly uninteresting establishing scenes. Carol White seem detached, although Scott Hylands's blankness works for him to some extent, his babyish features effectively lending themselves to the cold, calm threats. Unfortunately, he is too distant and remote to seem like someone who would become so upset over the death of an unborn child.
The theme of homicidal relationships between parents and babies is clearly one of some interest to Larry Cohen. He later directed It's Alive (1974) and its two sequels about parents giving birth to killer mutant babies. Years later, Cohen revisited similar territory to Daddy's Gone A-Hunting, of a psychotic father stalking an expectant mother, with his script for the hilarious sperm donor psycho-thriller Misbegotten (1997).
---
---