---
Crew
Director – Charles Martin Smith, Screenplay – Michael S. Murphey, Joel Soisson & Rhet Topham, Story – Rhet Topham, Producers – Michael S. Murphey & Joel Soisson, Photography – Robert Elswit, Music – Christopher Young, Songs – Fastway, Makeup Effects – Kevin Yagher, Art Direction – Colin D. Irwin. Production Company – Dino De Laurentiis Entertainment Group.
Cast
Marc Price (Eddie Weinbauer), Lisa Orgolini (Leslie Graham), Tony Fields (Sammi Curr), Doug Savant (Tim Hainey), Elaine Joyce (Angie Weinbauer), Glen Morgan (Roger Mockus), Gene Simmons (Norman 'The Nuke' Taurog), Ozzy Osbourne (Reverend Aaron Gilstrom)
---
Plot
Bullied teen underdog Eddie Weinbauer is upset when his heavy metal idol Sammi Curr dies in a hotel fire. A local radio DJ lends Eddie the master of Sammi's last unreleased recording. As Eddie plays the record, it starts to turn backwards and Sammi's voice talks, showing him ways to take supernatural revenge on the bullies at school. However, when people start getting killed, Eddie tries to stop it. An electrically charged Sammi then emerges out of the stereo speakers to run rampant at the school dance.
---
There is a good idea for a film somewhere in Trick or Treat. Fundamentalist lunatics in the early 1980s went into paroxysms over the phenomenon of 'backwards masking' – that idea that subliminal Satanic messages were supposedly being hidden imprinted in reverse inside rock music and in particular heavy metal. The popularity of Led Zeppelin's Stairway to Heaven (1971) was held up as being due to this. Nobody ever managed to find a coherent message in any of these claims, or for that matter explain why Satanists would seem to think people would be able to understand English pronounced backwards when heavy metal usually renders even the forward-pronounced lyrics all-but-unintelligible. Nevertheless, there seems much potential to the idea in terms of horror – although the only other horror film to try and tap this notion was The Gate (1987) but surprisingly not the film Backmask (2015).
The conception behind Trick or Treat is a fine one – there is a good deal of potential to the idea of a film that sends up both the headbangers and the Fundamentalist lunacies. However, Trick or Treat suffers from an overabundance of ideas – or at least varying directions – and the result comes out as a mixture of a Carrie (1976)-type underdog comeuppance fantasy combined with a heavy metal Faust-styled diabolic pact story and a kitchen sink blend of everything else the filmmakers felt like throwing in at any given moment.
Trick or Treat was the directorial debut of Charles Martin Smith, previously an actor known for playing nerdy characters in the likes of American Graffiti (1973), Never Cry Wolf (1983) and Starman (1984). Smith certainly makes a promising debut. He has a way with soft eerie lighting – the scene where the record turns backwards and starts playing scratchy, half-heard messages has a creepy thrill to it. There are some occasionally wild effects with faces trying to push their way out of stereo speakers and where an anti-heavy metal campaigner is yanked out of a tv screen and turned into a charred corpse.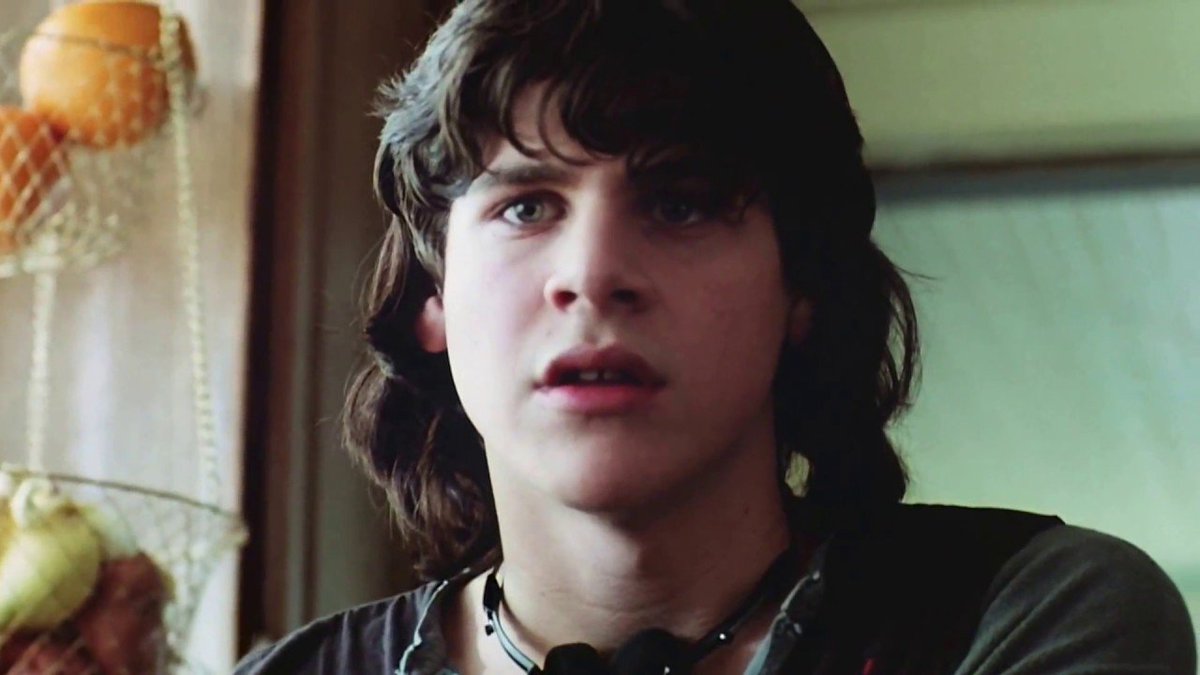 That said, these scenes also sit alongside some very silly ones with possessed vacuum cleaners and demons popping out of tapedecks and slobbering all over naked women. As the end nears, it is as though Charles Martin Smith has suddenly realised what arrant nonsense everything adds up to and decided that he is no longer going to treat the proceedings seriously. The film then runs off into a series of lunatically akilter thrills that come uneasily mixed with an unsteady tongue-in-cheek sense of humour – a cinema shows a film called Lunch of the Dead, underdog hero Marc Price confronts revived metaller Tony Fields after shorting him out down a toilet bowl: "You were looking a little flushed there."
The requisite heavy metal score is a raucous irritation on the ears. Metaller Ozzy Osbourne, whose claim to fame then lay in eating live bats on stage and not the hit reality tv series The Osbournes (2002-5), makes an appearance a Fundamentalist minister, his performance suggesting a truck driver trying to talk while grinding rocks in his mouth. Former Kiss bassist/singer turned sometimes actor Gene Simmons has a better cameo as a radio host. Tony Fields at least has a (if you will pardon the pun) charged presence performing as the undead metaller in the opening scenes.
Playing the part of the hero's best friend is Glen Morgan, later to become the co-writer and co-producer of a number of episodes of The X Files (1993-2002, 2016-8), Millennium (1996-9) and films such as Final Destination (2000) and The One (2001) and director of the remakes of Willard (2003) and Black Christmas (2006).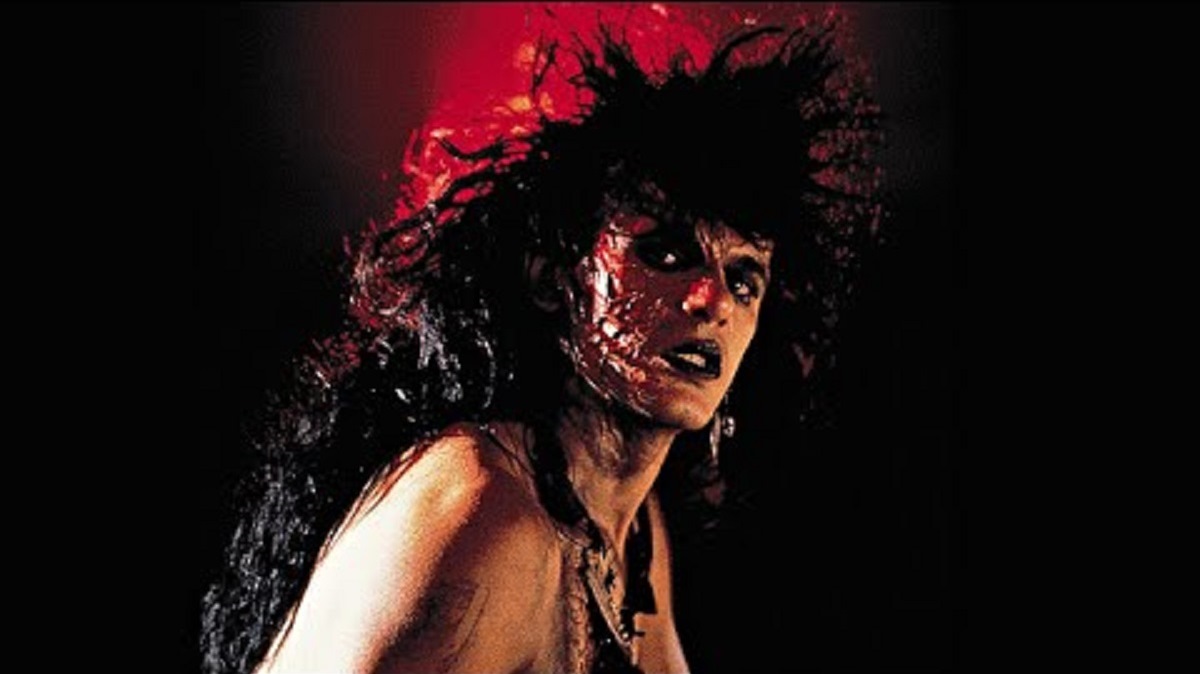 Trick or Treat was not exactly an auspicious debut for Charles Martin Smith. His subsequent films as director include Boris and Natasha (1992), a live-action film based on the Rocky and Bullwinkle cartoons; the action movie spoof Fifty/Fifty (1992); the modest hit of Disney's Air Bud (1997) about a basketball-playing dog; the adventure film The Snow Walker (2003); Stone of Destiny (2008), Dolphin Tale (2011) and A Dog's Way Home (2019).
Co-writer Joel Soisson later went onto write and produce a number of other genre films including Bill and Ted's Excellent Adventure (1989), Dracula 2000 (2000) and sequels and Highlander: Endgame (2000) and several entries in the Hellraiser, Children of the Corn, The Prophecy, American Pie and Mimic series, among several others.
Trick or Treat should not be confused with several others also bearing the same title, including Trick or Treats (1982), another low-budget horror film that came out at the same time, the anthology Trick 'R Treat (2008), as well as the pilot episode for tv's Tales from the Darkside (1983-5), which was also called Trick or Treat.
---
---