aka Three Extremes: Dumplings
(Gaudzi)
---
Crew
Director – Fruit Chan, Screenplay – Lilian Lee, Based on Her Novella, Producer – Peter Ho-sun Chan, Photography – Christopher Doyle, Music – Chan Kwong-wing, Production Design – Yee Chung Man. Production Company – Applause Pictures.
Cast
Miriam Yeung (Mrs Li), Bai Ling (Aunt Mei), Tony Leung Ka-fai (Mr Li), Miki Yeung (Kate), Wong So Fun (Kate's Mother)
---
Plot
Mrs Li, an aging television actress, goes to Aunt Mei, a former doctor from the Chinese mainland, whose dumplings are reputed to be able to rejuvenate one's youth. Aunt Mei requires Mrs Li to come back for treatment. As she becomes aware that her husband is seeing other, younger women, Mrs Li returns to Mei, demanding the full and more immediate treatment. However, as she does so, Mrs Li becomes aware that the meat in the dumplings is human foetuses that Aunt Mei obtains from the backstreet abortions she conducts.
---
The peculiarly named Fruit Chan has become one of the more acclaimed new directors to emerge from Hong Kong in recent years with films like Made in Hong Kong (1997), The Longest Summer (1998), Little Cheung (1999) and Durian Durian (2000). Fruit Chan makes films about the underside of Hong Kong society, where his characters are prostitutes, the dispossessed and illegal immigrants. Chan's films have frequently been openly critical of the Chinese takeover of Hong Kong in 1997 and the acute social cost that many have been forced to bear by an indifferent Chinese mainland government. Outside of this, Fruit Chan has also made some films that are downright eccentric, like Hollywood, Hong Kong (2001), a black comedy about prostitution, and Public Toilet (2003), a collection of tales that all takes place around the title locale.
Dumplings originally began as an episode that Fruit Chan contributed to the horror anthology Three … Extremes (2004), alongside directors Takashi Miike and Park Chan-wook. Both Dumplings and the Three … Extremes segment were actually shot as one, with Chan trimming each scene down to a minimum to tell it in a 40 minute episode for the other film and at more leisurely length here. The two make for interesting comparison with the shorter version missing much of the humour but also being much sharper as a horror tale.
Dumplings is a horror film, although it never feels like a traditional genre-identifying horror film. It is more like watching a horror film at a fifteen-degree angle. Fruit Chan keeps the horrific elements at a certain distance, disarming us with humour and eccentrically directed little pieces of mise en scene. Yet at the same time as one is laughing at his eccentricities, there is a perpetual sense of dis-ease that runs throughout. In the first scene where Miriam Yeung visits the apartment, the nonchalant and amusing chatter from Bai Ling and the hilarious little song she insists on singing amuse us in the foreground, but these come sinisterly punctuated by the amplified sounds of her chopping and banging in the kitchen as she prepares the dumplings.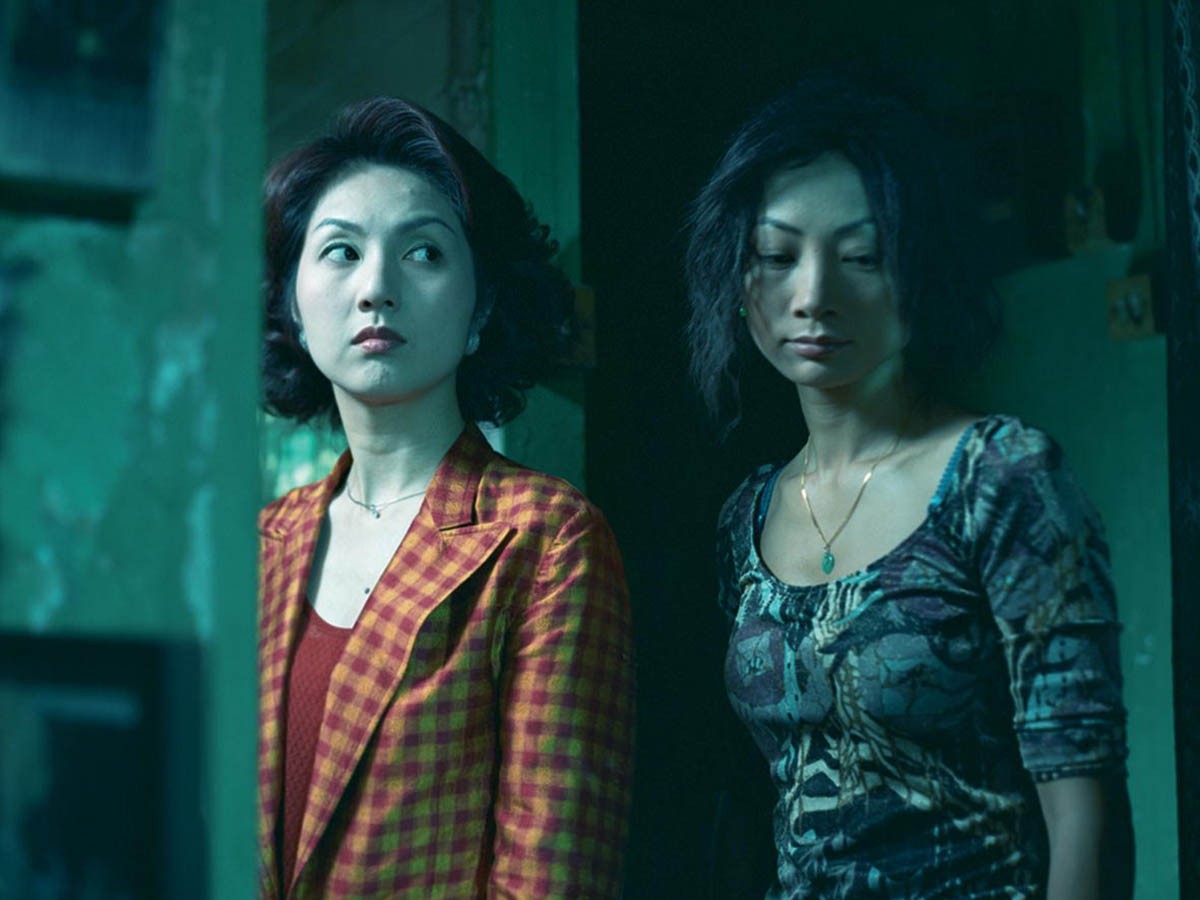 Fruit Chan adopts a directorial style, casually focusing on and observing the incidental detail around a scene. This is no more effectively demonstrated than the sex scene between Bai Ling and Tony Leung Ka-fai, which comes focused not on the bodies but rather on legs scuffling under the table, the table rattling and dishes clattering and falling. One of the loveliest (and funniest) scenes in the film is where Miriam Yeung seduces Tony Leung Ka-fai as he is bedridden with a broken leg, tempting him with water dribbled from her mouth, until he is so overcome with passion that he drags her down and hops on top despite having his leg up in a cast, which is all played as a wordless mime between the two actors.
In the midst of this, Fruit Chan produces a number of scenes that create a considerable queasy disgust. The abortion scene has quite a degree of grimness (surreally undercut by Chan starting the scene out making us think that Bai Ling is fixing the plumbing in her bath), as does the subsequent scene where we see Ling serving the foetus up as a dumpling; and of course the grimly intent final shot the film goes out on. It is all emphasised by an oddly atonal and compulsive score.
Dumplings features the Chinese-born but American based actress Bai Ling who has up until now usually been cast as exotically beautiful and deadly Oriental women in the likes of The Crow (1994), The Breed (2001) and Sky Captain and the World of Tomorrow (2004). Ling however takes the opportunity to shake off typecasting and plays at about 180 degrees remove from anything she has before, making Auntie Mei a rather funny role, played as an unkempt and carefree bimbette. It is a part where Bai Ling shows considerable potential as a comedic actress. Indeed, she has for some time been an actress eminently deservous of much bigger roles and here holds the whole film with her presence without question.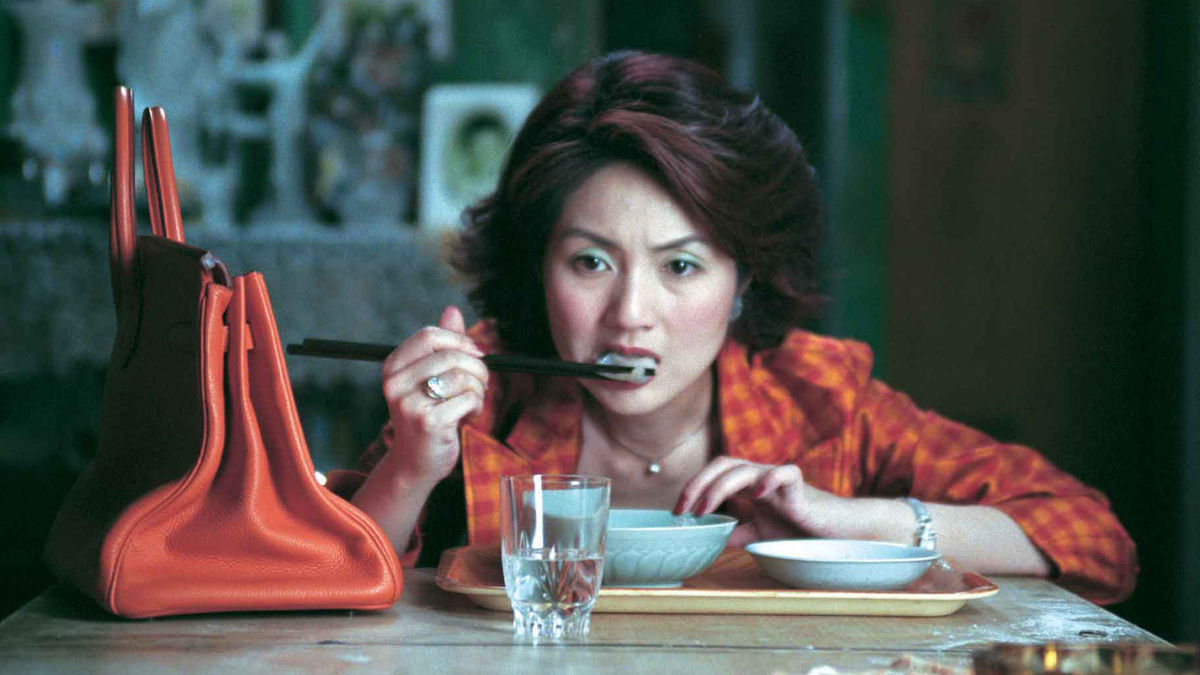 Somewhat overshadowed by Bai Ling is Miriam Yeung who gives a coolly aloof but undeniably effective performance. Both she and Fruit Chan have made the more challenging choice of showing Mrs Li's rejuvenation not through any standard cinematic aging tricks – application of old age makeup etc – but to simply be convey it through Miriam Yeung's performance and costuming/hairstyling. (Indeed, it is entirely possible, which would appear to be Fruit Chan's intention, to construct an interpretation of the film that the rejuvenation process might not even work at all but simply be something that the two women characters merely believe works).
Fruit Chan subsequently went one venture to Hollywood with the heavily disappointing horror film Don't Look Up (2009) and returned to Hong Kong for the cryptic Last People on Earth film The Midnight After (2014) and the horror anthology Coffin Homes (2021).
(Nominee for Best Actress (Bai Ling) at this site's Best of 2004 Awards).
---
---