aka Transit
---
Crew
Director/Screenplay – Robert Resnikoff, Producer – David Madden, Photography – Theo Van der Sande, Music – Stewart Copeland, Special Effects – Image Engineering, Makeup Effects – Ed French, Production Design – Joseph T. Garrity. Production Company – Interscope Productions.
Cast
Lou Diamond Phillips (Detective Russell Logan), Tracy Griffith (Tess Seaton), Jeff Kober (Patrick Channing), Elizabeth Arlen (Sister Margeurite), Mykel T. Williamson (Oliver Franklin), Dennis Lipscomb (Lieutenant Perkins)
---
Plot
Police detective Russell Logan succeeds in apprehending serial killer Patrick Channing. He receives anonymous phone calls asking him not to send Channing to the gas chamber. He ignores these and Channing is duly executed. Soon after the execution however, an identical series of killings begin. Logan meets psychic Tess Seaton who confesses to being the one that made the phone calls. She tells him that Channing has sold his soul for the Satanic First Power whereby he is able to return from the dead by possessing the living. Passing through a succession of bodies, Channing proceeds to exact revenge on Logan and those who sent him to the gas chamber.
---
One watches The First Power expecting no more than another entry in the brief late 1980s spate of back-from-the-electric-chair movies that included Prison (1987), The Chair (1989), The Horror Show (1989) and Wes Craven's Shocker (1989) – and one could not exactly say that they were disappointed. The film reads like someone has tried to mount an occult version of the sleeper success of The Hidden (1987).
The body-hopping premise comes barely supported by a thin cobbling of spurious, ill-explained Christian theology. The perpetual fake dream scares and 'is it real?' games become tedious. And there are times, with images of cackling bag ladies spinning in mid-air, when The First Power is just plain silly.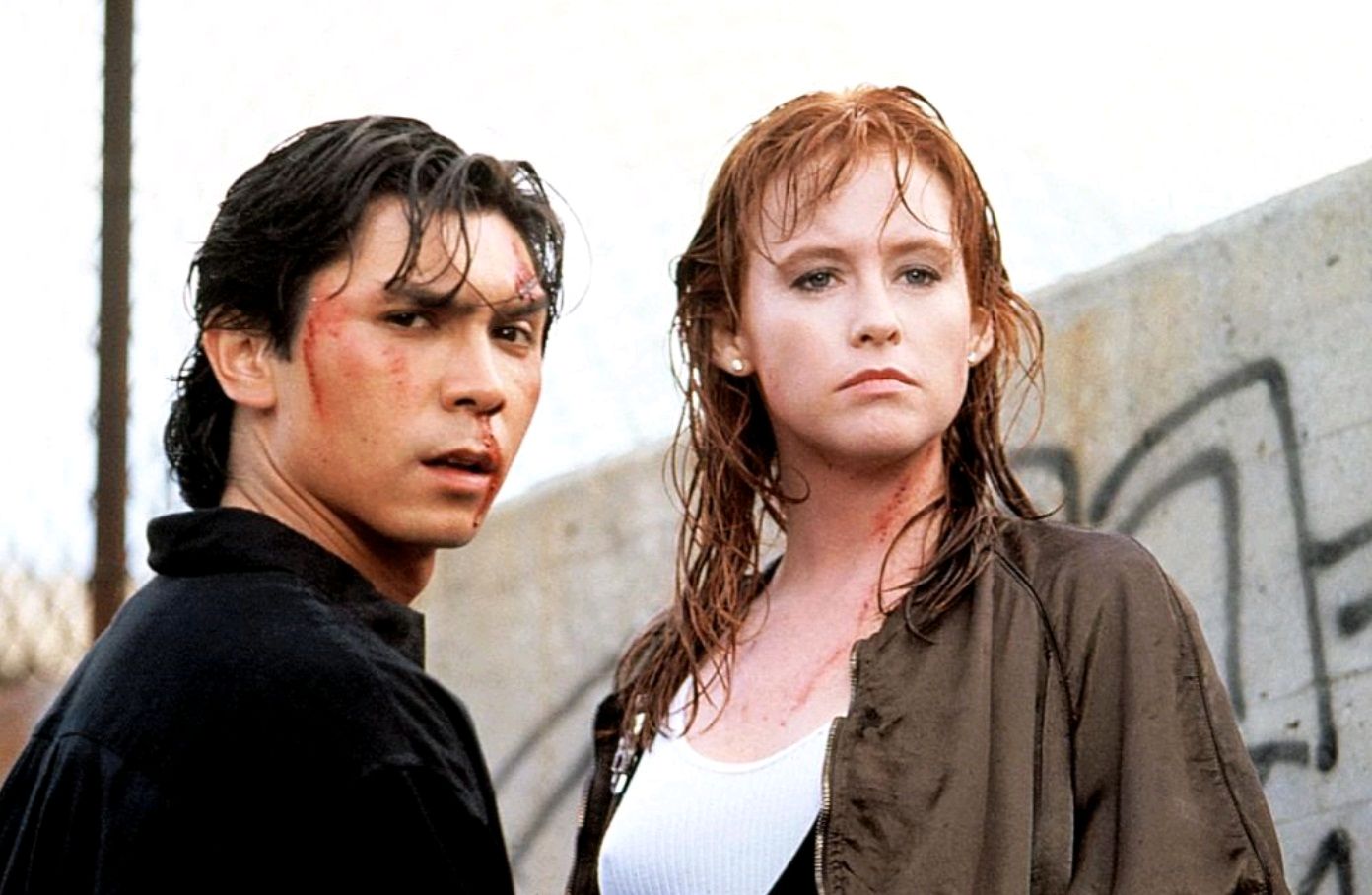 For all its stupidity, the action moves at a fair pace and one can never accuse the film of boring. The body-hopping demonic serial killer was done much better a few years later with the surprisingly good Fallen (1998).
Lou Diamond Phillips was then a moderately hot name as a result of La Bamba (1987). The First Power stuck Phillips in B-movie mode and his career has remained there ever since. Aged twnety-eight at the time, he looks hardly old enough to be out of high-school let alone a seasoned detective, and the effect of him trying to play humour as a hard-boiled cop is disastrous. Tracy Griffith, Melanie's sister, is not much better.
The First Power was poorly received. Director/writer Robert Resnikoff has never made another film.
---
Trailer here
Film available online in several parts beginning here:-
---