---
USA. 2013.
Crew
Director – Brad Anderson, Screenplay – Richard D'Ovidio, Story – Jon Bokenkamp, Richard D'Ovidio & Nicole D'Ovidio, Producers – Bradley Gallo, Jeffrey Graup, Michael A. Helfant, Michael Luisi & Robert Stein, Photography – Tom Yatsko, Music – John Debney, Visual Effects – Arsenal FX (Supervisors – Nathan Boldman & Lauren Mayer-Beug), Special Effects Supervisor – Steve Shines, Production Design – Franco-Giacomo Carbone. Production Company – Troika Pictures/WWE Studios/Amasia Entertainment/Apotheosis Media Group.
Cast
Halle Berry (Jordan Turner), Abigail Breslin (Casey Welson), Michael Eklund (Michael Foster), Morris Chestnut (Officer Paul Phillips), Michael Imperioli (Alan Denado), Roma Maffia (Maddy), Jose Zuniga (Marco), David Otunga (Officer Jake Devans), Evie Louise Thompson (Leah Templeton), Denise Dowse (Flora), Justina Machado (Rachel Foster), Ella Rae Peck (Autumn)
---
Plot
Jordan Turner is a 911 emergency phone operator in Los Angeles. She answers a call from teenager Leah Templeton who reports an intruder in the house. Jordan is devastated when she calls only to alert the intruder that Leah is still there when he thinks she has escaped. Jordan is affected after Leah's murdered body is found several days later. She is unable to return to the phones and so takes a position training new recruits. Teenager Casey Welson is then snatched in a mall and locked in the trunk of her abductor's car. From there she makes a 911 call on her cellphone. While showing a new bunch of trainees through the centre, Jordan stands in for a novice operator as she takes the call from Casey. Jordan inspires Casey to do a number of things to try and alert them where she is so that police can find the abductor's vehicle. Through the course of this, Jordan realises that the man who has abducted Casey is the same person who killed Leah. She now becomes involved in a determination to not let Casey befall the same fate.
---
Brad Anderson is a director/writer who I have thought has had some considerable promise for a number of years, even if his films tend to bubble under the general radar without quite winning widespread acclaim. Anderson first appeared with the non-genre The Darian Gap (1996) and Next Stop Wonderland (1998), before making his genre debut with the charming time travel romance Happy Accidents (2000). His next film Session 9 (2001), a psycho-thriller set in an abandoned asylum, gained reasonable word of mouth, as did his subsequent effort, the reality blurring The Machinist (2004) starring an anorexic Christian Bale. Anderson went onto the non-genre thriller Transsiberian (2008) and the cryptically interesting last people on Earth film Vanishing on 7th Street (2010). In between this, he has steadily paid the bills with tv work, in particular with a number of episodes of Fringe (2008-13). He subsequently went onto make the asylum horror Eliza Graves/Stonehearst Asylum (2014), the international thriller Beirut (2018) and the medical horror Fractured (2019).
The Call is the first of Brad Anderson's films where he gives the impression he signed on as a hired director as opposed to being a film that he generated from of his own screenplay. In fact, the project was originally to be made under the hand of the excruciating Joel Schumacher, director of The Lost Boys (1987), Batman Forever (1995), the unmentionable Batman & Robin (1997), Phone Booth (2002) and The Phantom of the Opera (2004). The script comes from principally Richard D'Ovidio, who previously wrote the Steven Seagal film Exit Wounds (2001), Thir13en Ghosts (2001) and Gallows Hill (2013).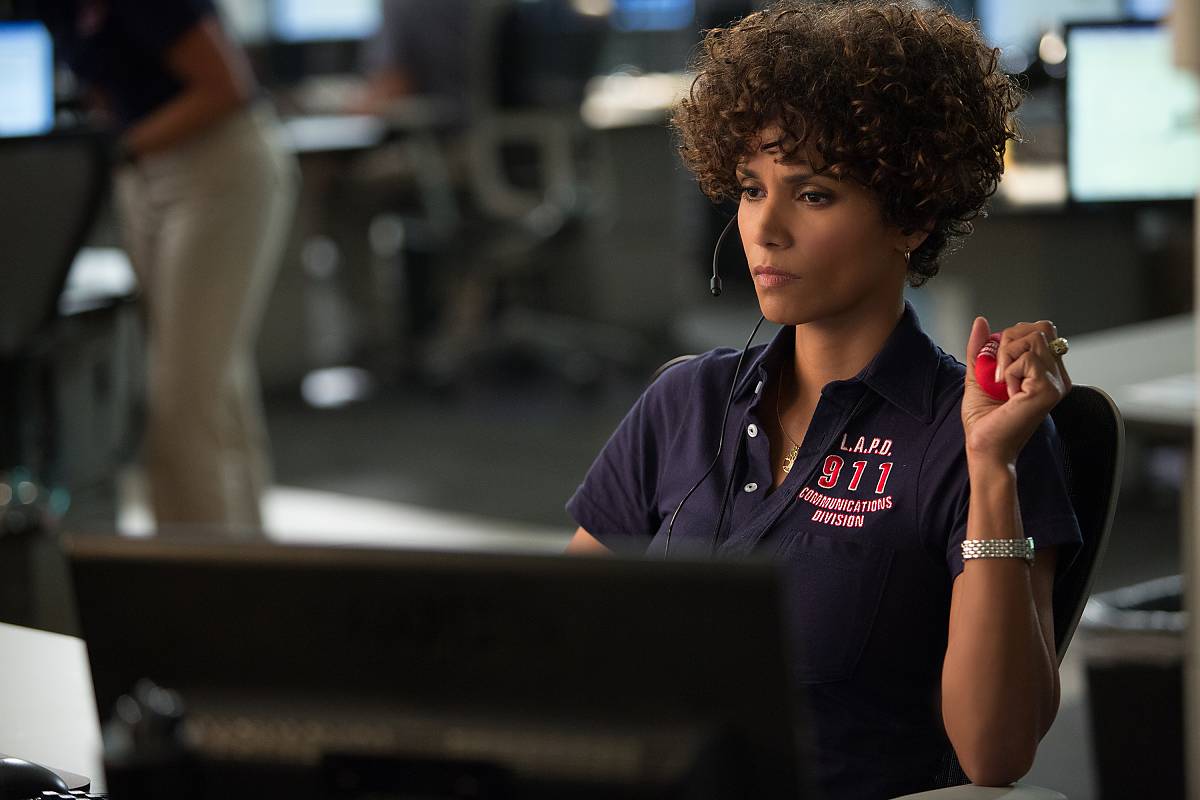 It is perhaps for these reasons that The Call feels like far more of a studio-processed piece of work than any of Brad Anderson's other films. In actuality, the cinema screen feels like the wrong place for a thriller like this – it more properly belongs as the type of throwaway thriller made using a has-been tv star that you find on the backwaters of cable programming after about 11pm at night.
Certainly, the film kept me with it throughout most of the first half. Brad Anderson and the writers have clearly made an effort to research the way a real 911 call centre operates. The script energetically winds in and around the complications of the situation – Abigail Breslin calling from the trunk of the car and Halle Berry trying to devise various methods for her to alert them as to which vehicle she is in, which all manage to start going wrong in various ways. Brad Anderson's hyper-kinetic visual style – lots of frenetic and blurred cutting that seems designed to create urgency (it doesn't!) – is more irritating than involving but the script holds everything together.
Alas, the latter half of the film descends into tiresome cliches with Halle Berry making a credibility defying venture into the killer's lair alone without telling anyone where she is, calling for back-up or even the help of her cop boyfriend. I felt Cellular (2004) – a very similar plot minus the 911 call centre angle – made a far more interesting thriller out of the same premise.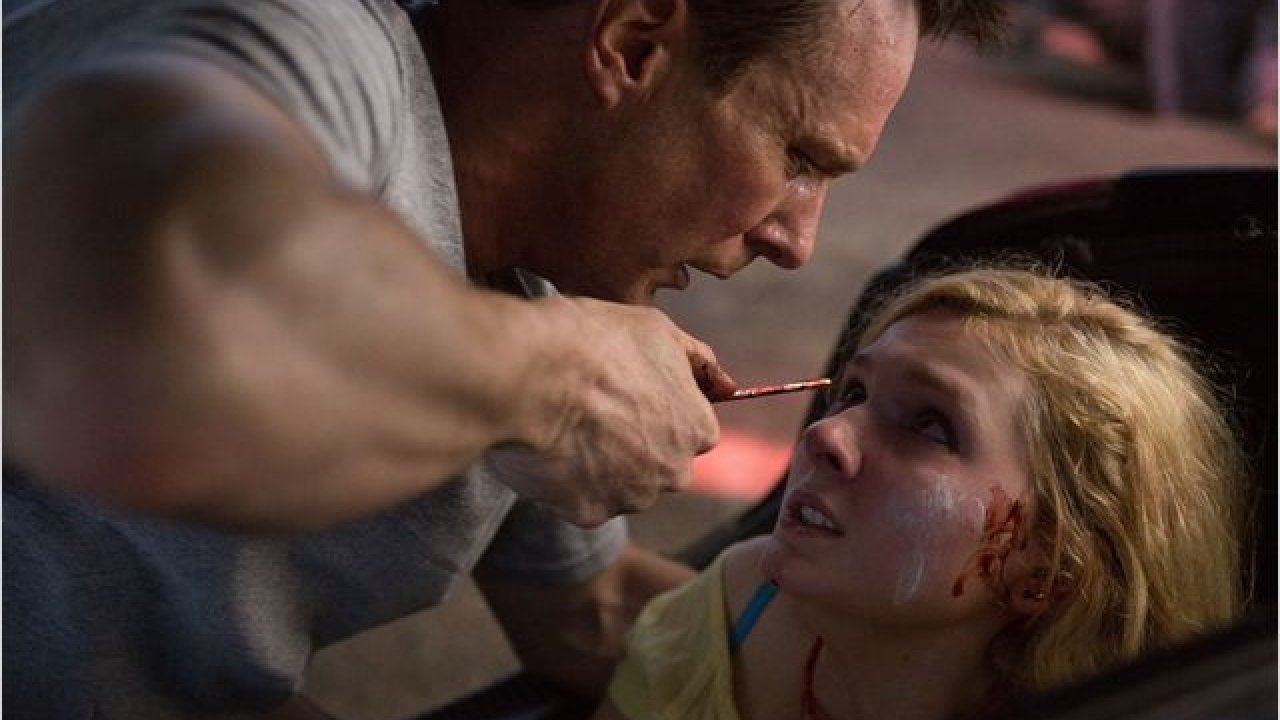 The other thing that works against The Call is the lack of audience engagement created by the two leads actresses. Halle Berry is an actress who constantly leaves me wondering why she ends up earning A-list roles and award nominations as none of this seems born out in any of the acting skill she has ever demonstrated. Here she plays about her 937th role as a neurotic woman – at which, you can at least say she has herself well typecast. But is it a performance that has us biting our nails following her, feeling her anguish and determination not to let another girl die? No, it is a brittle self-contained performance that seems to lack an essential warmth that invites us in.
Similar things might be said of Abigail Breslin. In the early scenes, it almost feels like she has had it mandated into her contract that she be played as squeaky clean. The scenes walking through the mall cast her as an absurdly mannered good girl with her even disapproving and blushing at the use of sex talk and four-letter language – the sort that could make a Final Girl from the heyday of the slasher film look tarnished by comparison. In the scenes towards the end in the villain's lair, she is stripped away to a bra as though to show she is affected and getting down and dirty – but is there anything in this where she gives a performance where she looks genuinely frightened and scared? Rarely.
The film also gives respectable screen time to Canadian Michael Eklund, an actor with features like a plastic surgery accident who has happily become typecast in psycho roles. He at least opens up and does his thing, even if the film eventually only ships him around through a ransacking of the book of The Silence of the Lambs (1991) cliches.
---
Trailer here
---