---
Germany/South Africa. 2016.
Crew
Director – Simon Verhoeven, Screenplay – Matthew Ballen, Philip Koch & Simon Verhoeven, Producers – Quirin Berg & Max Wiedemann, Photography – Jo Heim, Music – Gary Go & Martin Todsharow, Visual Effects Supervisor – Frank Kaminski, Visual Effects – Scanline VFX (Supervisor – Roland Langschwert), Screen Content/Animation – The Horror Workshop (Supervisor – Max Sacker), Prosthetic Design – Jaco Snyman, Production Design – Sylvain Gingras & Tommy Stark. Production Company – Wiedermann & Berg/Seven Pictures/Two Oceans Productions.
Cast
Alycia Debnam Carey (Laura Woodson), William Moseley (Tyler McCormick), Connor Paolo (Kobe), Liesl Ahlers (Marina Mills/Nedifor), Brit Morgan (Olivia Mathison), Brooke Markham (Isabel), Sean Marquette (Gustavo Garcia), Shashawnee Hall (Detective Cameron), Nicholas Pauling (Office Dempsey), Susan Danford (Caroline Woodson)
---
Plot
Laura Woodson receives a social media friend request from Marina Mills, the shy and socially awkward girl in her psychology class. It appears that Laura is the only friend that Marina has online. Laura soon finds Marina's attentions clingy and obsessive. When Marina invites herself to Laura's birthday party, Laura lies and says the party is only between her and her boyfriend Tyler. Marina is hurt when she finds that all of Laura's other friends were there. Afterwards, Laura finds that Marina has hung herself. Not long after, Marina's account appears to still be active and Laura receives messages supposedly from Marina, saying that she is going to haunt her until she has no friends left. Marina's spirit then appears and begins to kill her way through Laura's friends list. After each killing, videos of the deaths are posted on Laura's timeline and she is unable to remove them.
---
This German-South African production is a blatant copy of Unfriended/Cybernatural (2014), which was apparently a huge hit in Germany. It is directed by former actor Simon Verhoeven who had previously made three non-genre comedies in the German language with 100 Pro (2001) and Man in the City (2009) and its sequel Man in the City 2 (2011).
Friend Request is one of the more pathetic of the new fad for internet/social media-based horror films and thrillers – see also the likes of The Den (2013), Open Windows (2014), Jeruzalem (2015), Nerve (2016), Selfie from Hell (2018) and Host (2020). It offers up fairly much everything that took place in Unfriended but without the unique visual form of representation – the single shot take in which the cinema screen becomes the computer screen as various messenger and video windows and chat threads pop up – and where everything takes place as a regular third person drama. Without its unique visual approach, this simply makes Friend Request into another dull and formulaic teen horror film.
The other influence is of course that of Ring (1998) – this is Ring with haunted social media instead of video broadcasts. Indeed, the whole film plays out like one of the lamer English-language copies of the Asian horror fad such as Pulse (2006) and One Missed Call (2008).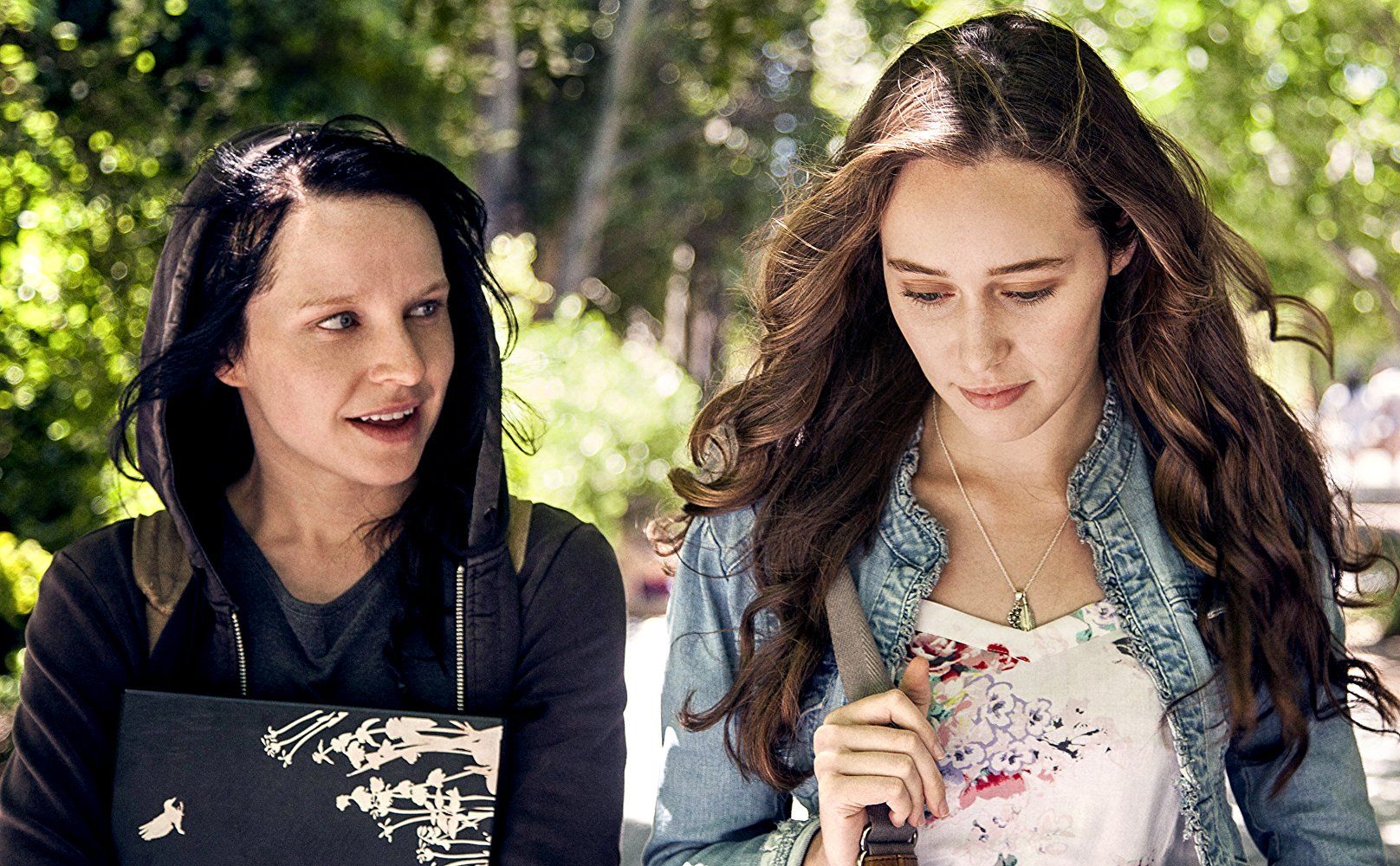 Simon Verhoeven delivers a series of increasingly ridiculous scenes – runes and beehives appearing in elevators at one point – and some rather laughable lines: advice from Brit Morgan like "Unfriend the dead bitch." The rest of the show is populated by a series of random pop-up shocks as the generic teen cast are progressively eliminated such that the entire film is reduced to a tedium-inducing formula that holds no surprises.
What Simon Verhoeven does do is leap aboard the whole visual representation of social media – newsfeeds, pop-up windows and messages on the screen, chat threads and text messages appearing as they are sent. Perhaps for the first time, this is something that now feels a completely natural visual style as opposed to a novelty. The film also makes a point of being set with much of the online action occurring across Facebook – or at least as much of direct facsimile that the graphic designers can come up without actually putting the big blue and white F up in the top left hand corner of the screen. What I do find highly improbable is why Marina, someone who has zero friends prior to Laura, would be spending at least two months posting masses of video and artwork – who is she broadcasting her content to?
---
---