---
Crew
Director – Marcel Walz, Screenplay – Philip Lilienschwarz, Story – Philip Lilienschwarz & Marcel Walz, Based on the Film by Herschell Gordon Lewis, Producers – Harald Schmalz & Emsch Schneider, Photography – Ronald Freitag, Music – Klaus Pfreundner, Visual Effects – Manuel Urbaneck, Makeup Effects – Gruesome Twosome, Megan Nicholson & Ryan Nicholson, Production Design – Marcel Walz & Andy Wenner. Production Company – Gundo Entertainment.
Cast
Robert Rusler (Fuad Ramses), Sophie Monk (Penny Ramses), Caroline Williams (Louise Ramses), Roland Freitag (Officer Jean Fatih), Max Evans (Mathis), Wilfried Capet (Clement), Liliana Nova (Matilda), Annika Straus (Lilou), Sadie Katz (The Goddess Ishtar), Giole Viola (Homeless Boy), Enya Maria Tames (Hooker Girl), Metisa Schneider (Ines), Herschell Gordon Lewis (Professor Lou Herschell)
---
Plot
The American Fuad Ramses, his wife Louise and daughter Penny have moved to Paris where he has opened Ramses' American Diner. However, this is financially struggling and Fuad is having to moonlight as a security guard at the museum. One morning, Fuad accidentally drops his psychiatric meds down the sink. At work, he has visions of the goddess Ishtar calling to him. In researching, he realises that she is wanting him to make a great feast. Fuad then begins slaughtering people and targeting Penny's friends, all to serve up as his feast to Ishtar.
---
Blood Feast (1963) had the distinction of being the first Splatter Film. It was made because director Herschell Gordon Lewis found the market for the nudie films of the day overcrowded and so went for broke and made a film based around a series of over-the-top gore scenes instead. The film caused an outrage and Lewis went on to make himself a career over the next decade with other splatter films like Two Thousand Maniacs! (1964), Color Me Blood Red (1965), A Taste of Blood (1967), The Gruesome Twosome (1967), Something Weird (1967), The Wizard of Gore (1970) and The Gore Gore Girls (1972).
Lewis retired from filmmaking by the end of the 1970s. This was also the time he began to gain renewed attention due to his featuring as runner-up to the World's Worst Director in The Golden Turkey Awards (1980) – a position that was won by Edward D. Wood, Jr. This served to turn the forgotten director into an object of cultish fascination. Not long after, attention was placed on Lewis by new horror magazines of the day such as Fangoria, which interviewed Lewis and analysed his films in depth. There was also the highly entertaining Blood Diner (1987), which was originally intended as a Blood Feast sequel but ended up being mounted as a homage.
The Herschell Gordon Lewis cult began in earnest in the late 1990s/2000s There were two Lewis biographies, A Taste of Blood: The Films of Herschell Gordon Lewis (1999) by Christopher Curry and Herschell Gordon Lewis, Godfather of Gore: The Films (2000) by Randy Palmer, while Frank Henenlotter directed the documentary Herschell Gordon Lewis: The Godfather of Gore (2010). Lewis returned to the director's chair at the age of 76 to make a sequel Blood Feast 2: All U Can Eat (2002), followed by an original work The Uh-Oh Show (2009) and then oversaw/directed one of the chapters of Herschell Gordon Lewis's Blood Mania (2017).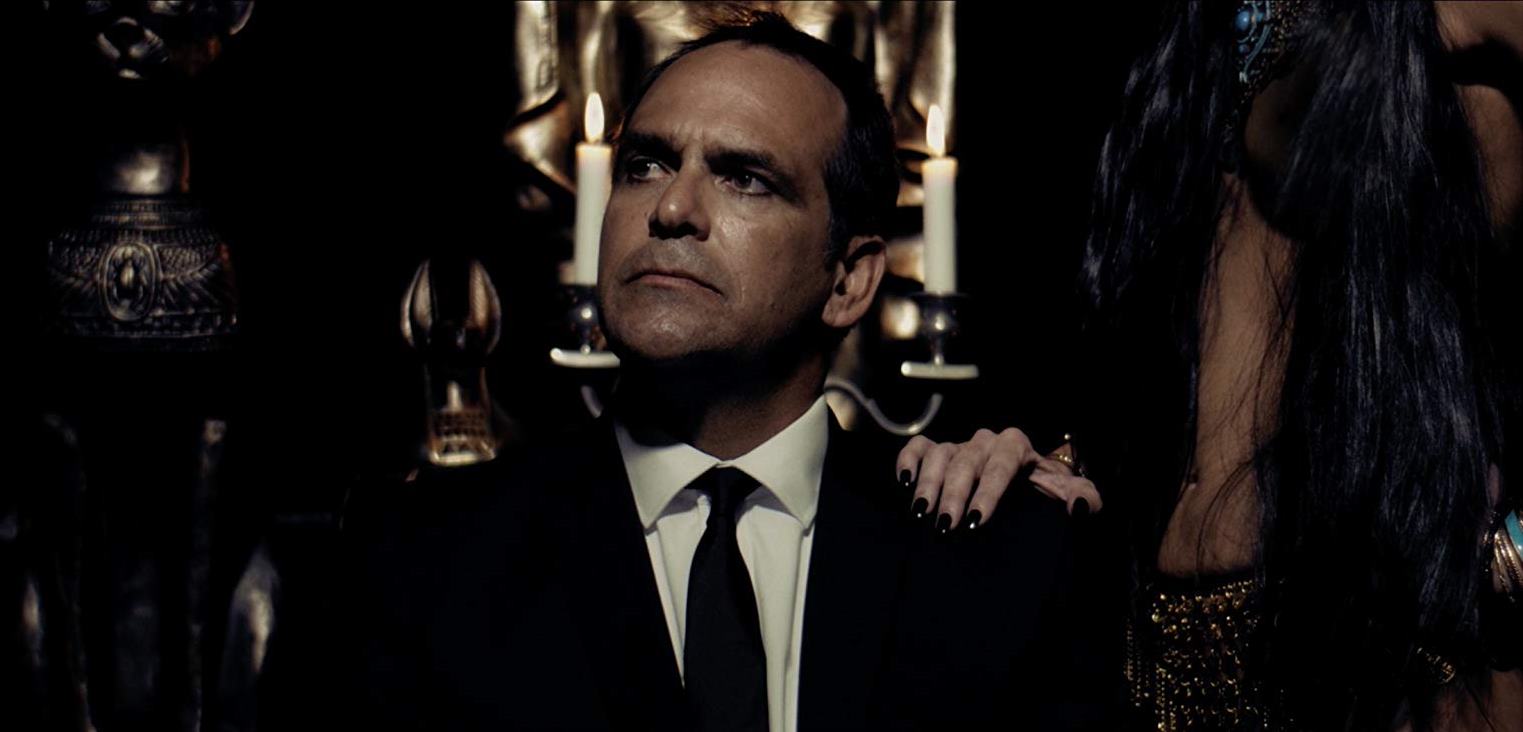 During this period, there remakes of a couple of Lewis films with 2001 Maniacs (2001), which spawned a sequel 2001 Maniacs: Field of Screams (2010), and The Wizard of Gore (2007). Lewis also made sporadic cameo appearances in various films – the last of these was here just before his death in 2016 at the age of 90 where he appears in a brief video interview as an expert on Egyptian rituals.
The Blood Feast remake comes from German director Marcel Walz who has made a long string of mostly low-budget and not always widely seen horror films with the likes of Camp Corpses (2006), Cadaver (2007), Road Rip (2007), Tortura (2008), Hacked to Pieces (2009), Le Petit Mort (2009), Avantgarde (2010), Popular (2010), Candy House (2011), Plastic Surgery Massacre (2012), Raw: The Curse of Grete Muller (2013), Seed 2 (2014), The Diary of Grete Muller (2014), Le Petit Mort II (2014), The Revelation of Grete Muller (2015), Rootwood (2018), Blind (2019) and Pretty Boy (2021).
Marcel Walz is operating with a budget that Herschell Gordon Lewis would have killed people for real to have. He even has recognisable names to hand – most notedly Sophie Monk (who at age 37 seems to be just a little toooo old to be convincingly cast as the teenage daughter), as well as Robert Rusler who had a minor career with roles in 80s horror films such as A Nightmare on Elm Street Part II: Freddy's Revenge (1985), Weird Science (1985), Vamp (1986) and Sometimes They Came Back (1991) and is here cast as Fuad. Playing his wife is Caroline Williams, who has become a genre favourite and made numerous cameo appearances ever since appearing as the female lead in The Texas Chainsaw Massacre 2 (1986).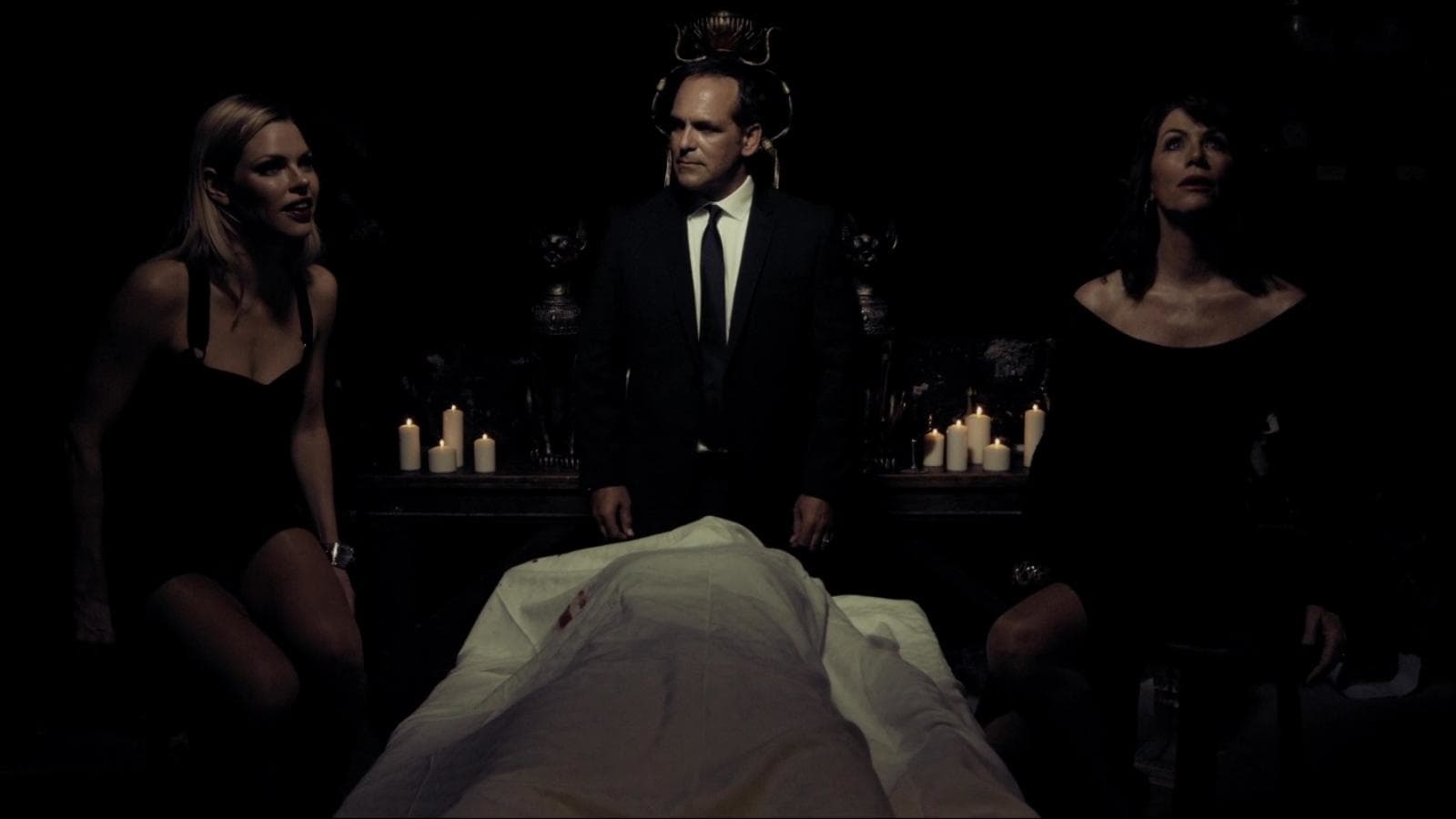 Even though he has a much bigger budget (and gets to shoot in Paris), Marcel Walz fails to come anywhere near achieving what Herschell Gordon Lewis did. The appearances of Ishtar at the bottom of a stairwell cause the film to plummet to a bad movie silliness within moments. The film also falls into the pitfall of many modern films in that it sees the need to give motivation to Fuad Ramses. Lewis just created a madman and saw no need to explain Fuad's actions. Here Walz has Robert Rusler go off his meds after he drops them down the sink with the implication that the visions of Ishtar (something that Lewis never gave us) are all in his head and/or that he is being inspired by his job moonlighting as a security guard at the local museum. Certainly, it must be said that Robert Rusler gets into the role of Fuad with relish.
Where Marcel Walz fails miserably is at the very one thing that the original Blood Feast had going for it – providing outrageous and over-the-top splatter. There is a scene early on where Robert Rusler cuts off Giole Viola's dick that would have been perfectly at home in a Lewis films – however, Walz only depicts this by suggestion and shies away at the crucial moment, failing to deliver any splatter, whereas you just know that Lewis in his heyday would have gone for broke.
This tameness of spirit is all over Blood Feast 2016, which singularly fails to provide any of the splatter that the original is notorious for. There is not even an equivalent of the original's most outrageous scene – where Mal Arnold rips out Astrid Olson's tongue. The only splattery scene we do get is where Wilfried Capet is scalped and his pulsing brain is exposed but that is the sole moment where the remake approaches anything of the original.
---
---