---
Crew
Director – Tsutomu Hanabusa, Screenplay – Yoshinobu Fujioka & Tsutomu Hanabusa, Based on the Novel S by Koji Suzuki, Producers – Takeshi Kobayashi & Atsuyuki Shimoda, Photography (3D) – Nobushige Fujimoto, Music – Kenji Kawai, Production Design – Yasuaki Harada. Production Company – Kadokawa Pictures/KTV/Shizuoka Telecasting/Tokai Television.
Cast
Satomi Ishihara (Akane Ayukawa), Ryosei Tayama (Detective Koiso), Koji Seto (Takanori Ando), Hikari Takara (Risa Kitayama), Tsutomu Takahashi (Detective Nakamura), Yusuke Yamamoto (Seiji Kashiwada), Shota Sometani (Enoki)
---
Plot
Schoolteacher Akane Ayukawa is concerned after Noriko, one of her pupils, becomes obsessed with finding a supposed cursed video on the internet. Noriko is then found dead, having apparently jumped out her window with her phone on her hand. Akane starts to hear more about the cursed video. Investigating detective Koiso dismisses the stories. He and Akane find that the video shows an artist committing suicide after he was publicly ridiculed. He did so claiming that he was going to resurrect the spirit of Sadako to take revenge against the entire human race. Everybody who has seen the video has been killed. As Akane searches for the source, she realises that Sadako is intending to take over and possess her as a new host body.
---
When it appeared, Ring (1998) changed the Japanese horror film – not just creating a tide of sequels and imitators but also sparking a new horror wave that would be imitated through the entire Asian region. Ring produced a vast industry of sequels and remakes – The Spiral (1998), Ring 2 (1999), the prequel Ring 0: Birthdays (2000), the tv series Ring: The Final Chapter (1999) and the South Korean remake The Ring Virus (1999). There was then the English-language remake The Ring (2002), as well as its sequels The Ring Two (2005) and Rings (2017), which in turn led to a spate of English-language adaptations of other films from this Asian horror fad.
Sadako 3D is a revival – or to use current fad terminology reboot – of the Ring franchise. It is based on S (2012), a further novel in the Ring cycle of books by original author Koji Suzuki. The events of Ring are featured as past happenings, while the film involves an artist who is attempting to revive the spirit of Sadako. On the other hand, Sadako 3D also concerns a heroine who discovers the cursed video that is being passed among teenagers and the story follows fairly much the same path as the original film where she becomes infected and goes on a quest to find the well where Sadako's body was dumped.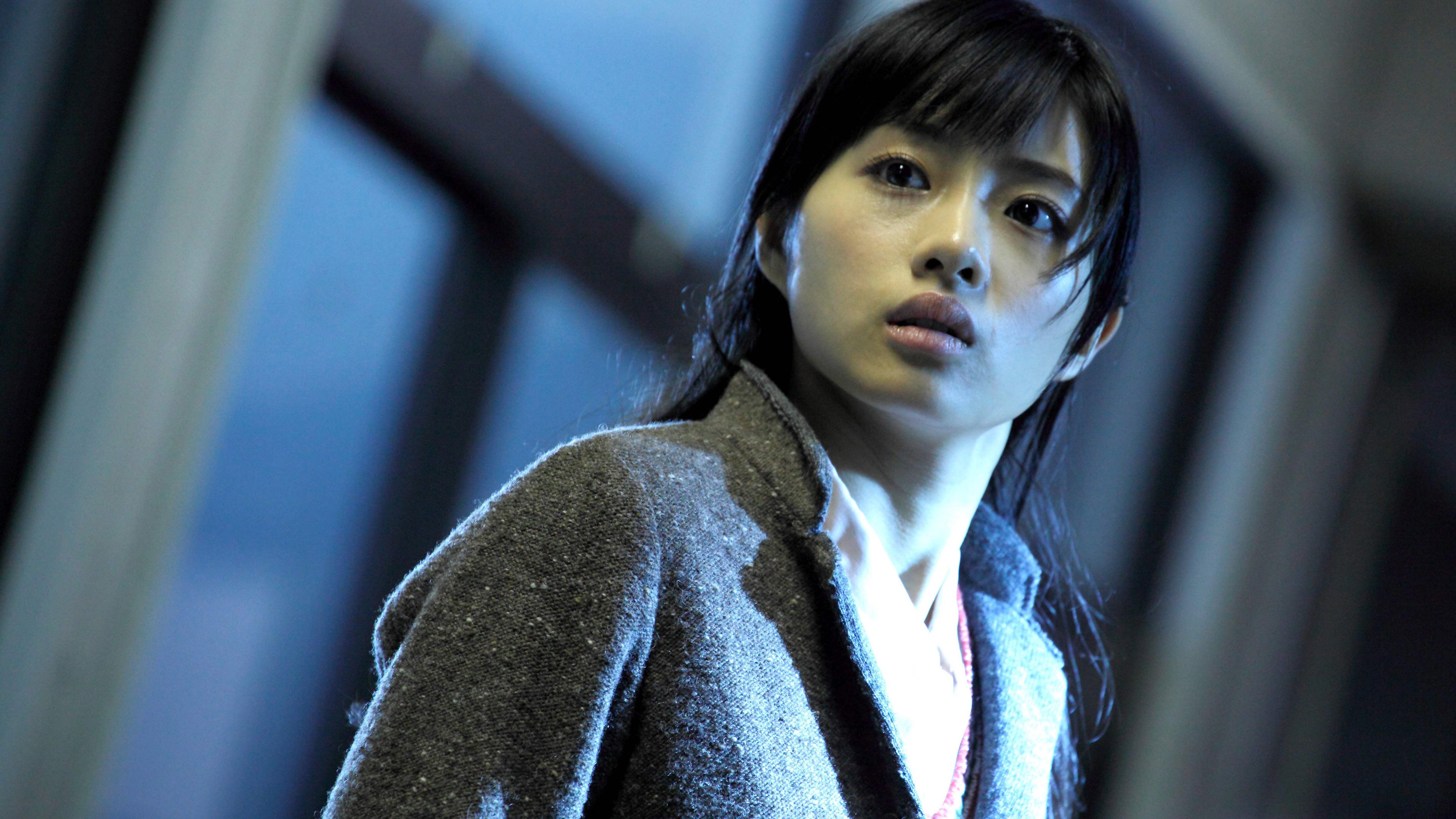 Sadako 3D is a Ring that has been updated for the modern era – the analog tv broadcasts from the original are passe and the vhs tapes that featured in the American versions are all a thing of the past thus we now have a cursed viral video that is being transmitted by internet and in particular cellphones.
Ring was a classic of creepy mood and created a genre of uncanny, atmosphere-driven Japanese horror films. Sadly, Sadako, due to the unwise decision to conduct a Ring 3D film, abandons all that in favour of flashy pop-out CGI effects. The results might be akin to when the classic haunted house story The Haunting (1963) was remade as the disastrous and awful CGI-driven The Haunting (1999), one of the most mishandled remakes of all time.
Hideo Nakata's uncanny atmospherics are replaced by absurd 3D scenes with hands reaching out of computer monitors and, even more ridiculously, ghost hands coming out of cellphones. The focus is no longer on atmosphere but on these 3D pop-up effects and scenes with victims falling out of windows in slow-motion or of amplified noises on the soundtrack intended to make you jump.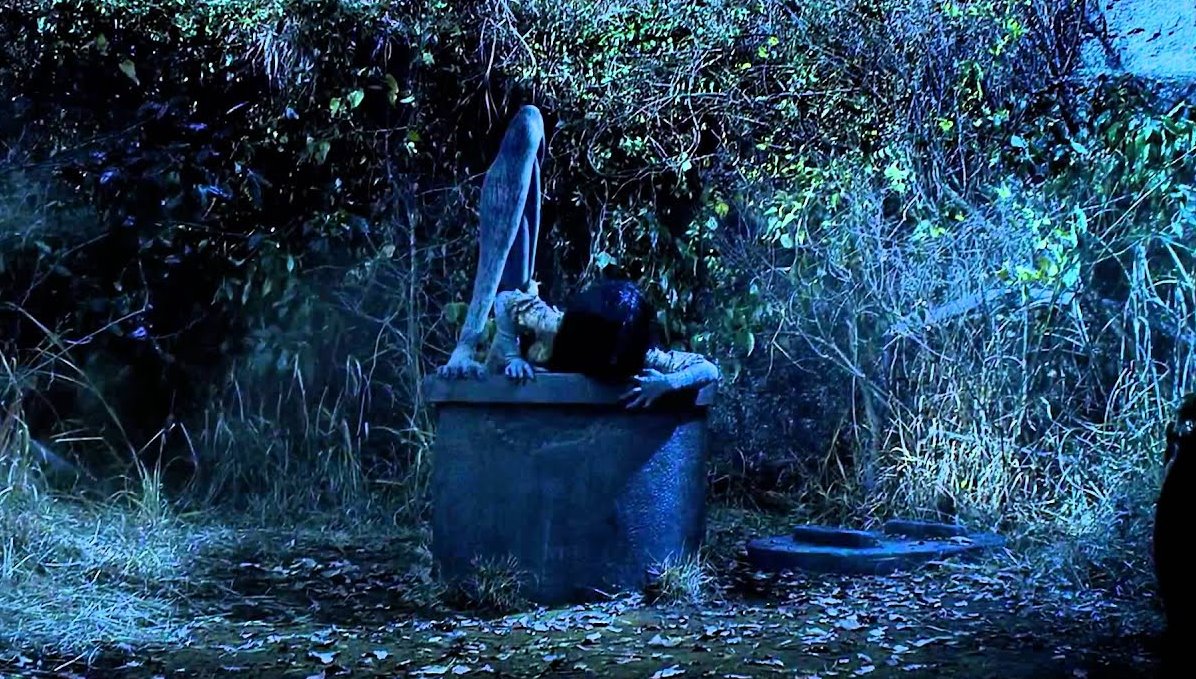 At the climax of the film, we get the emergence of Sadako from the well but now she has rather absurdly gone from a creepily weird girl with hair draped across her face to dozens of spider-like creatures with giant insect legs and a girls' face with hair draped across the eyes. Similar to Ring, the film here has a backstory for Satomi Ichihara where she was shunned because she had psychic powers – alas, the script entirely fails to use this element in any way.
Sadako 3D 2 (2013) was a slightly better sequel also directed by Tsutomu Hanabusa. This was followed by Sadako vs Kayako (2016), a crossover with the Ju-on/The Grudge series, and Sadako (2019).
Director Tsutomu Hanabusa had elsewhere only made the non-genre romantic comedies The Handsome Suit (2008), Boys School Drama Club (2011) and Heroine Disqualified (2015).
---
---