---
Crew
Director/Photography – Jon Knautz, Screenplay/Producers – Alexis Kendra & Jon Knautz, Music – Ryan Shore, Makeup Effects/Creature Designer – David Scott, Production Design – Alexis Kendra. Production Company – Dalia Films.
Cast
Alexis Kendra (Venus Noella), Woody Naismith (Brian), Elizabeth Sandy (Christine LeGrande), Monda Scott (Chanel), Richard Velton (Dr Brandt)
---
Plot
Venus is a stripper living in L.A.. She meets Brian, an Australian photographer, at the club one evening after he requests a private dance. He tells her that she reminds him of his late wife and she is charmed by him. The two settle into a relationship but he soon becomes distant. After reading one of his text messages, Venus believes Brian is having an affair with his friend Christine. She follows and sees the two of them meeting at a restaurant and becomes angry, although he insists that nothing is going on. Brian then splits up with Venus, saying he is not over his wife yet. Subsequently, Venus descends into a disturbed mental state. Suffering from hallucinations, she obsessively follows and begins harassing Christine.
---
Goddess of Love comes from Canadian director Jon Knautz who has made other genre efforts such as Jack Brooks, Monster Slayer (2007), The Shrine (2010) and co-directed Girlhouse (2014). Knautz co-writes the film here with its leading lady Alexis Kendra who also produces, acts as production designer and even writes songs for the soundtrack. Subsequent to this, Jon Knautz and Alxis Kendra collaborated on The Cleaning Lady (2018).
I have yet to be impressed by any of Jon Knautz's other films and so had little enthusiasm when it came to watching Goddess of Love. Even the title sounded more like it belonged to a Lifetime romantic movie than a horror movie – indeed, there was a previous tv movie with the same title Goddess of Love (1988), which featured Vanna White as the Greek goddess Venus come to Earth – and you could easily pass it by and not think it a horror film in a casual look through a list of titles. From such low expectations, the result however proves an unexpected surprise.
What is particularly notable is the amount of effort that Knautz places into the visual style of the film. His other films have a conventional stylistic set-up and cinematographic palettes. Here however he focuses on texture, out of focus shots, a blurred and broken-up frame, all to considerably more interesting effect. Amid this, Knautz poses Alexis Kendra in shots that frame her with considerable beauty and elegance.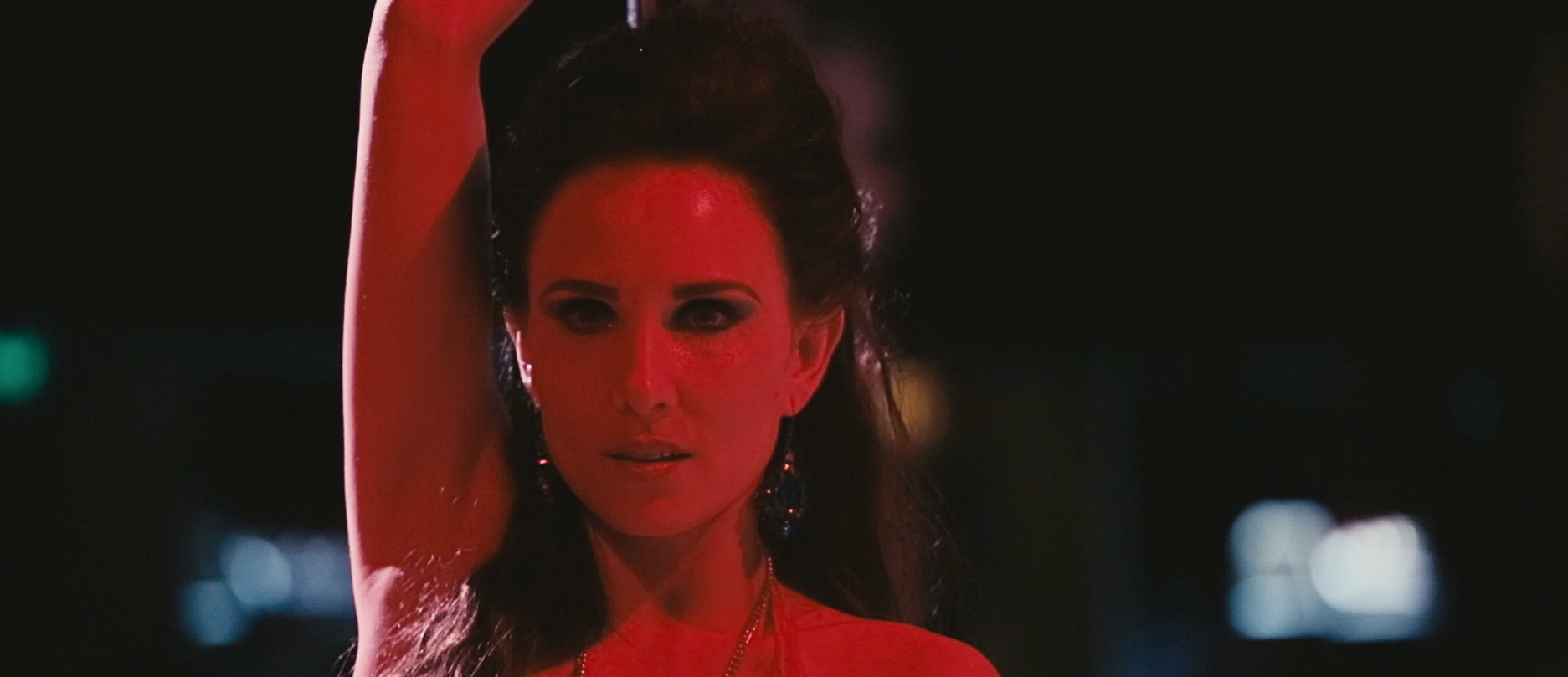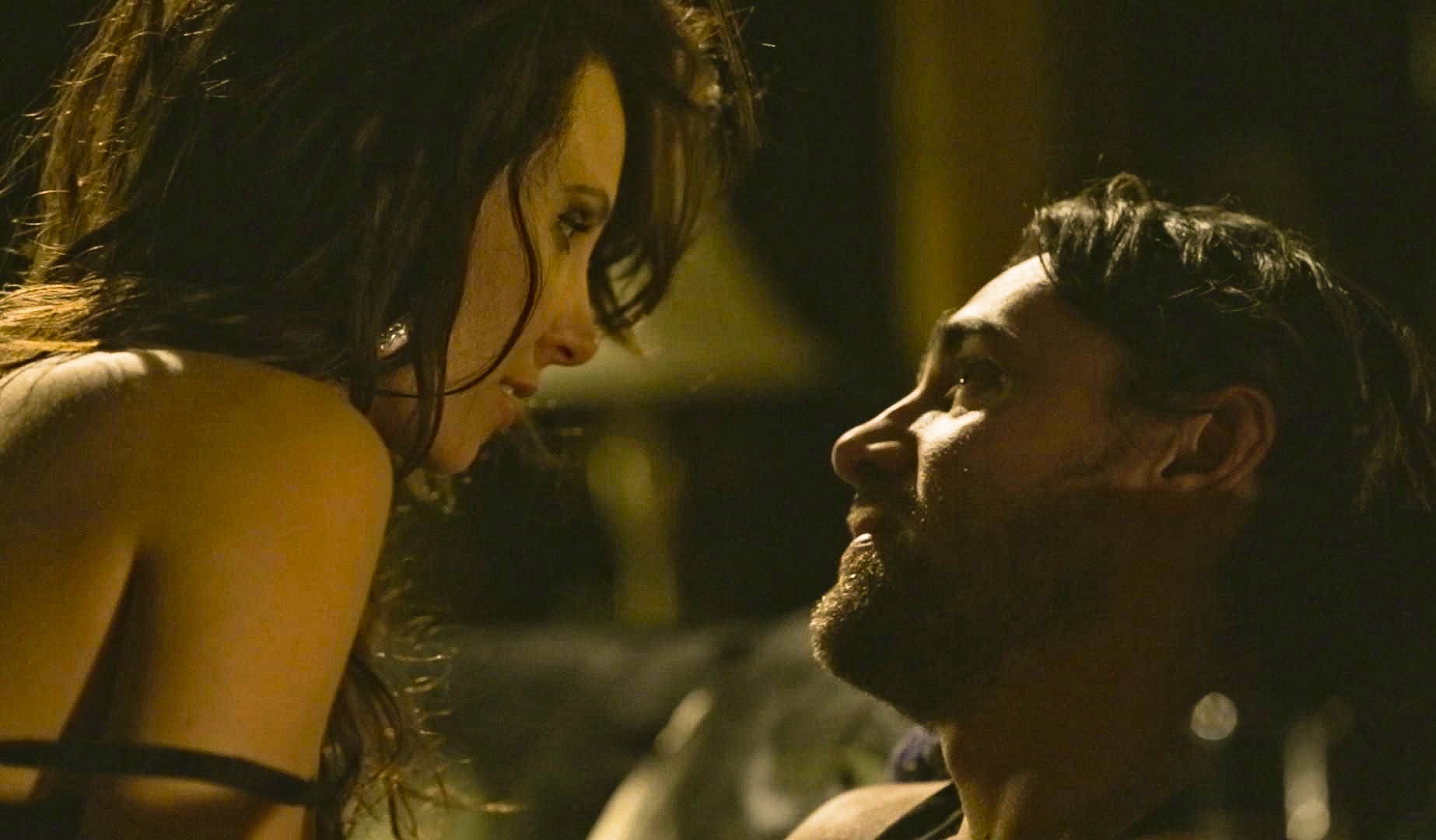 On one level, Goddess of Love could play out as another copy of Fatal Attraction (1987) concerning a vengeful and clearly mentally disturbed woman as she targets the man she is obsessed with and the woman he has apparently left her for. On the other hand, Knautz and Alexis Kendra turn the tables and give us a version of Fatal Attraction where the equivalent of Glenn Close's character is the protagonist and everything is shown from her point-of-view.
Moreover, it is also a version where what we believe is happening is in the habit of shifting and uncertain and the heroine is prone to hallucinations somewhat along the lines of Repulsion (1965). It becomes rather fascinatingly a film where we don't entirely know what is going on at all.
Jon Knautz and Alexis Kendra take us inside a disturbed headspace and are almost completely successful in keeping us there. The film is not a hundred percent perfect – the ending still leaves one confused as to what did and didn't happen and you have to very carefully go back over the entire show to try and work it out. Nevertheless, the M. Night Shyamalan-esque twist pullback to reveal [PLOT SPOILERS] that much of what happened did so all in Alexis Kendra's mind is a more than effective surprise.
---