---
Crew
Director – Matt Winn, Screenplay – Chris Denne, James Handel & Matt Winn, Producers – Tim Dennison & Inderpal Singh, Photography – Eben Bolter, Music – Andrew Pearce, Visual Effects – Bait Studio (Supervisor – Llyr Williams), Special Effects Supervisors – Colin Gorry & Scott MacIntyre, Prosthetics Design – Paul Hyett, Production Design – Humphrey Jaegar. Production Company – Sunny Day Media/Republic Media Ventures/Atlantic Picture Company.
Cast
Mischa Barton (Ella), Robert Knepper (Detective Vince Burns), Andrew Buckley (Stephen), Emily Atack (Molly), Valerie Kane (Willow), John Sackville (Ian), Charlotte Salt (Sarah), Richard Sumitro (Rashid), Jamie Bacon (Wayne), Philip Philmar (Jeffrey), Ed Cooper Clarke (Brad)
---
Plot
In New York City, Ella is certain that her fiancee Brad secretly has another woman on the side. She persuades her friend Molly to join her as they go to Brad's storage locker in search of the diary he has secreted there. They arrive at the storage facility just as it is about to close for the night and head down to the disused fourth floor. They open the locker only for Molly to be attacked and killed by an emaciated creature with a sewn-shut mouth. Ella flees, pursued by the creature. She begs help from the people she encounters, one of whom is police detective Vince Burns. He is sceptical of her story and can find no evidence of any creature when he goes to look. They are then locked in as the facility closes. As they try to find a way out, the creature comes after them.
---
The Hoarder was the second film for British director Matt Winn who had previously made the non-genre January 2nd (2006). Though claiming to be set in New York and featuring several American actors, the film was actually British-made with exterior pick-ups in New York City.
The concept of a horror film set around a storage locker did not seem terribly inspiring. The only other film to do so before this, the also British-made alien monster movie Storage 24 (2012), had made a singularly unexceptional showing out of the material. That said, The Hoarder quickly dispenses with any preconceptions that one might have.
The film focuses around a crosscut of characters caught in the middle of the happenings, all of which are drawn in effectively tight strokes. The film has been tightly constructed, with the script placing constant corkscrew tensions on the situation, especially in the conflict between the characters, which often present even more in the way of problems than the attacking creature does. Matt Winn delivers some solid jumps at regular intervals and the tension is well sustained.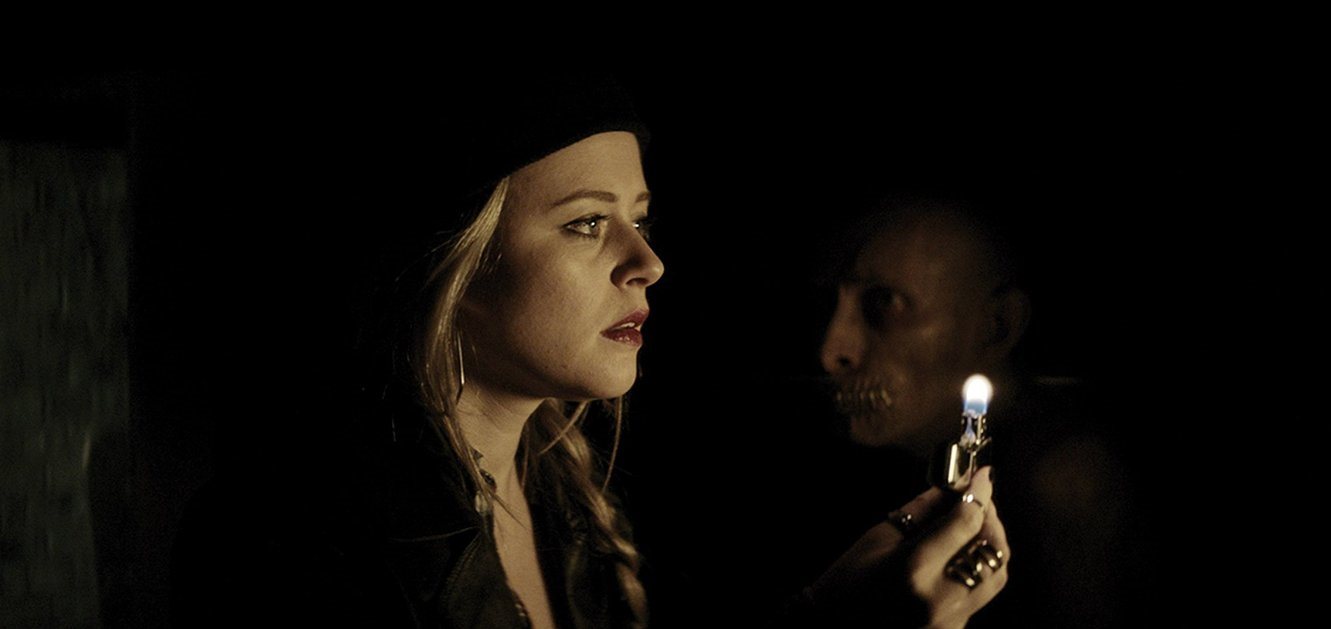 What you initially anticipate you are watching is a troglodyte film – there are undeniable similarities between this and Christopher Smith's Creep (2004), which featured Franka Potente locked into the London Underground after hours and hunted by a half-human creature that lived in the depths.
However, everything is not as it seems and Matt Winn conducts an undeniably effective mid-film spin on us [PLOT SPOILERS] where he reveals that what we are actually watching is an imprisonment thriller about people who are kept trapped in cells in the facility and what we think is a troglodyte attacking people is actually an escapee and the real threat is something far worse.
---
---