aka The Nesting; Remorse
---
Crew
Director – Quinn Saunders, Screenplay – Pete Cafaro & Andrew Kayros, Producers – John Lutz, John Nargiso, Melissa Panzer, Guy Quigley & Quinn Saunders, Photography – Alice Brooks, Music – Cody Westheimer, Makeup Effects – April Chatman-Royce, Production Design – Michael David Crenshaw. Production Company – Thunder Smoke Media, LLC/Futurist Ape Productions.
Cast
Jody Quigley (Doug), Katrina Law (Lori), Lili Bordan (Jamie), Dave Droxler (Connor), Tom Roy (Woody), Margo Trovei (Naomi), Pete Postiglione (Alan)
---
Plot
Doug decides to move in with his girlfriend Lori in the big old Hagerman House outside of Philadelphia, which has a reputation as being haunted. Shortly after, he proposes to her. However, while attending a party, they are surprised by an appearance from Lori's ex Alan. Upset, Doug drives away at high-speed, only to end up crashing and killing Lori. In the months after, Doug stays inside, not venturing out, wanting to fix the house up as he planned to do before Lori was killed. There her ghost appears to him. However, when Doug meets and becomes involved with a neighbour Jamie, Lori turns jealous, demanding that Doug be rid of her.
---
Apparition, the most common of several titles for the film, is the second directorial outing for Quinn Saunders. Saunders had previously made the non-genre Cherry. (2000) and has been working as a director on tv's Big Brother (2000– ) since 2000.
I am tired of watching ghost stories. This is a genre that is getting to be as overused as either the zombie or the possession genres are, especially down the low-budget direct-to-dvd end of the market or made-for-cable films. It is a genre that cycles around very limited themes and it feels like all of them are used up by now. Even the title Apparition or The Apparition is such a generic one it has been used for fifteen other films, including the banal Dark Castle ghost story The Apparition (2012) and the British exorcist mini-series Apparitions (2008). The retitle The Nesting comes in as slightly less generic and only shares itself with two other films.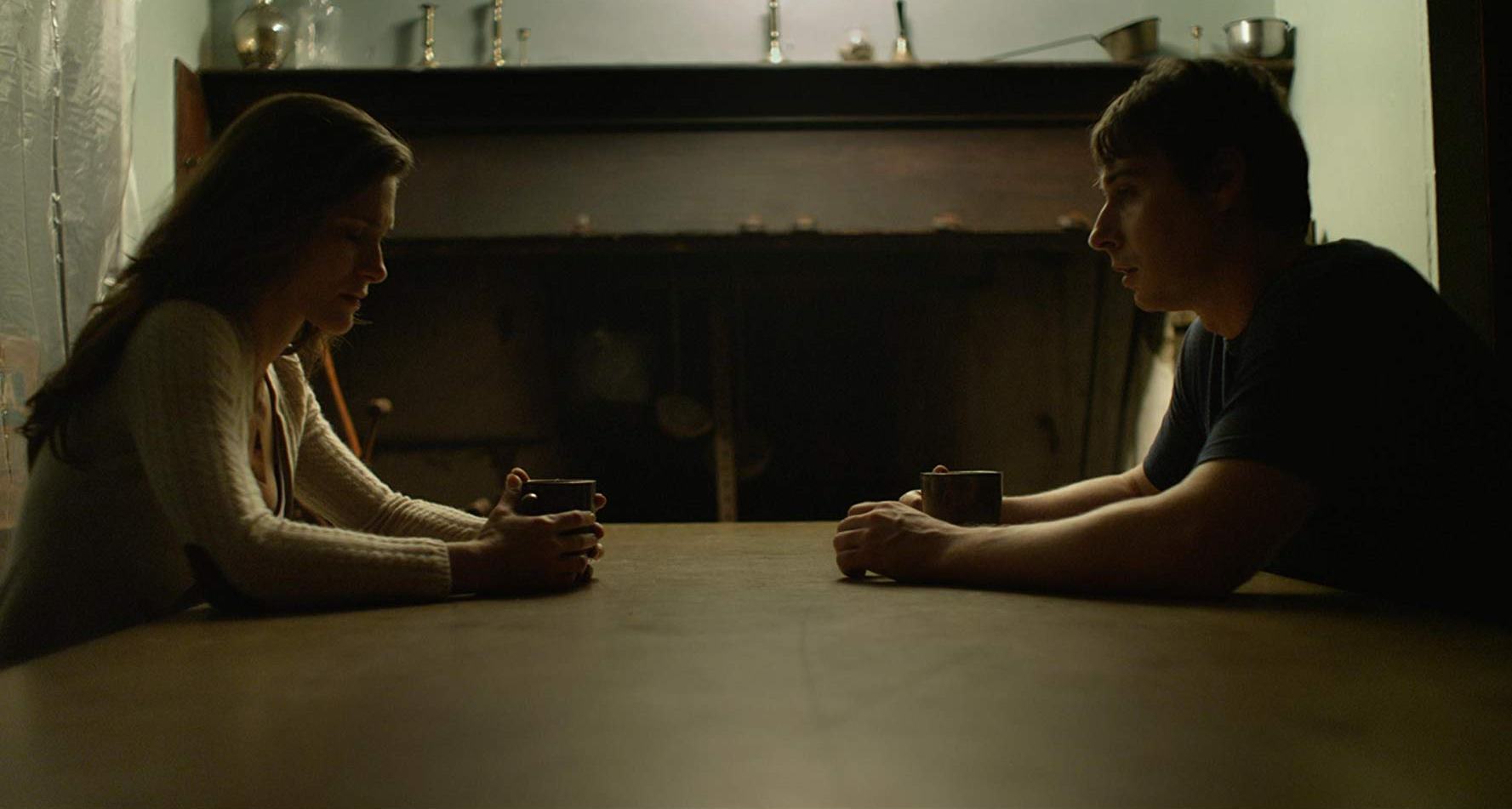 As it starts in, Apparition/The Nesting seems to be doing nothing different from standard. Baby-faced Jody Quigley and his girlfriend Katrina Law seemed so generically twentysomething that they did nothing to engage me as characters. The scares and jumps were competently professional but forgettable. There is even one scene that tries to pump up the revelation of an ultrasound photograph into something scary with the use of music and is laughably obvious in its failure to do so.
On the other hand, Apparition/The Nesting has a moment where it suddenly starts to work. The point it does is when Jody Quigley starts to become involved with neighbour Lili Bordan and his ghost girlfriend Katrina Law suddenly turns vengeful, determined to keep them apart and emotionally blackmailing Jody into leaving her. The scenes in the latter half involving his mental descent into obsession and his undead relationship work not too badly at all. The ghost story with the conceptual reversal twist has become another cliche in the genre but Saunders pulls one on us that works with a reasonable effectiveness.
---
---