---
Crew
Director/Screenplay – Gabriel Cowan, Story – Gabriel Cowan, John Suits & Devin Zimmerman, Producers – Aimee Clark & Gabriel Cowan, Photography – Mark Putnam, Music – Tim Ziesmer, Visual Effects Supervisor – Paul Stec, Makeup Effects – Hugo Villasenor, Production Design – Michael Nirenberg. Production Company – New Artists Alliance.
Cast
Mircea Monroe (Jaime Ackerman), Christopher Shand (Justin Roberts), Nora Kirkpatrick (Kristen Daniels), Brian Krause (Marco), Richard Riehle (Larkin), Lou Richards (Dr Henry MacAivre), Ian Patrick Williams (Mason Lane)
---
Plot
Jaime Ackerman travels over to Kuttybunk Island with her boyfriend Marco, her half-brother Justin and Kristen, a girl he is interested in. She has inherited a property there and is anticipating that she can sell it for some two million dollars. Unknown to her, the site was used as a series of experiments by Mason Lane back in 1985 where Lane was attempting to create a parasite that would be able to engineer the perfect human. Larkin, who now manages the laboratory, comes and tries to buy Jaime out with a lowball figure and threat of legal red tape to get rid of her. While swimming at the lake, Justin becomes infected with parasites that have escaped from the lab. He then starts to develop superhuman capabilities. At the same time, Larkin and his team are determined to eliminate all those infected by the parasites.
---
Growth was a debut feature for Gabriel Cowan. Cowan had previously co-directed the horror film Breathing Room (2008). Beyond that, Cowan is the producer of a number of genre films including Extracted (2012), Static (2012), Bad Milo! (2013), Cheap Thrills (2013), 400 Days (2014), The Scribbler (2014), Pandemic (2016), Fear, Inc. (2016) and Jekyll Island (2017).
Growth holds your attention from the scene a few minutes into the film where a couple are settling in for the night only to be interrupted as their young daughter enters the room. As she stands in the doorway, we gradually see parasites crawling out of her skin and then across the floor of the room. From there, the film proceeds to develop an interesting and original menace. It is a film where we are frequently not sure what is going to happen next. All of this is leavened by some reasonable and rounded characterisations afforded to the quartet of characters who travel to the island that in any other film would be simply faceless teens.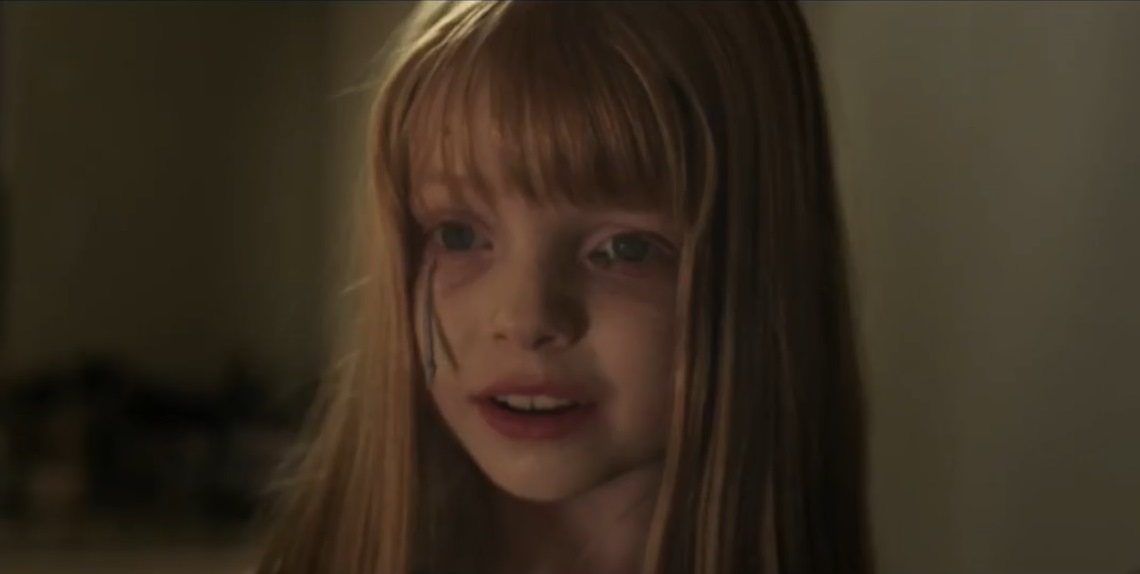 Things become rather fascinating when Christopher Shand becomes possessed by the parasites and turns into something non-human. Especially good are the scenes where he picks up a girl at a bar, effortlessly despatches several barroom jerks and then makes out with the girl against a tree while the parasites start emerging from his ear as he kisses her. Later he attacks guards trying to stop him, downing them with superhuman strength, dribbling parasites into their mouths, ripping the arm off another guard and beating him with it. Or the scenes where Nora Kirkpatrick is attacked by a figure while jogging through the forest that abruptly sprouts a tentacle from within the hood of its sweater that covers its face.
It all makes for a strong and assured genre entry that makes me interested to see what it is that Gabriel Cowan could do next
---
---