---
Crew
Director – Lars Klevberg, Screenplay – Tyler Burton Smith, Based on the 1988 Film Written by Don Mancini, Producers – Seth Grahame-Smith & David Katzenberg, Photography – Brendan Uegama, Music – Bear McCreary, Visual Effects – Sandbox FX Inc. (Supervisor – Stefan Ihringer), Special Effects Supervisor – Dan Keeler, Makeup Effects/Puppet Effects – MastersFX, Inc., Production Design – Dan Hermansen. Production Company – Katsmith Productions.
Cast
Gabriel Bateman (Andy Barclay), Aubrey Plaza (Karen Barclay), Mark Hamill (Voice of Chucky), Bryan Tyree Henry (Detective Mike Norris), David Lewis (Shane), Beatrice Kitsos (Falyn), Carlease Burke (Doreen Norris), Tim Matheson (Henry Kaslan), Trent Redekop (Gabe), Marlon Kazadi (Omar), Amro Majzoub (Wes), Phoenix Ly (Chien), Johnson Phan (Supervisor)
---
Plot
At a Kaslan Industries manufacturing plant in Vietnam, a worker, angry at treatment by his bullying supervisor, removes the safety protocols on one of the new Buddi dolls, causing it to kill the supervisor. In the US, Karen Barclay is an employee at a Kaslan outlet store and has just moved into a new apartment with her young, partially deaf son Andy. Karen brings home a Buddi doll that has been returned by a customer for Andy's birthday, unaware that it is the rogue one from the Vietnam factory. Andy names the doll Chucky and it imprints on him and begins connecting to all the gadgets around the house. However, Chucky soon displays an ability to learn bad behaviours. It kills a cat that claws Andy and then Karen's abusive boyfriend Shane. Andy realises that Chucky has developed murderous tendencies as it sets out to eliminate all it sees in the way to them being best friends.
---
I always thought the original Child's Play (1988) featuring a Brad Dourif-voiced doll that comes to life and starts killing people was a fairly silly film. The surprise about it is that it went on to become a major franchise. There were two sequels, Child's Play 2 (1990) and Child's Play 3 (1991), in which Chucky made the move towards a more 80s-styled horror villain along the lines of Freddy Krueger, despatching victims along with bad puns. After this point, original creator Don Mancini took back control of the series and went on to make Bride of Chucky (1998), the outrageously entertaining Seed of Chucky (2004), which was the best of the series, Curse of Chucky (2013) and Cult of Chucky (2017), as well as the tv series Chucky (2021- ). As the films went on, they began to amplify the level of black humour, while the later entries play far more to fan audiences, bringing back old characters, as well as introducing Brad Dourif's real-life daughter Fiona as Chucky's daughter.
This version is made by Lars Klevberg, a Norwegian director who gained a good deal of word of mouth based on his fifteem-minute short film Polaroid (2015), which he expanded out into a feature film with Polaroid (2019), released only a few months before this remake. The script comes from Tyler Burton Smith who had previously written videogames. The interesting name on the credits is that of producer Seth Grahame-Smith who started out as an author with Pride and Prejudice and Zombies (2009) and parlayed the book adaptations of his works with Abraham Lincoln, Vampire Hunter (2012) and Pride and Prejudice and Zombies (2016) to become a screenwriter for Tim Burton's Dark Shadows (2012) and The Lego Batman Movie (2017). More recently, he has produced It (2017), The Lego Ninjago Movie (2017) and It: Chapter Two (2019), as well as created the R.L. Stine tv series Just Beyond (2021- ).
The remake became a source of ill will even before it premiered. MGM owned the rights to the original film but Don Mancini retained the rights to the character of Chucky, which became the basis of his own series – all the films with the word Chucky in the title. Mancini and original producer David Kirschner both issued statements deriding the remake after they were asked to have executive producer status but were refused any creative input into the film. The ill will grew such that there was the Twitter hashtag #NotMyChucky with some of the stars of the other series joining in.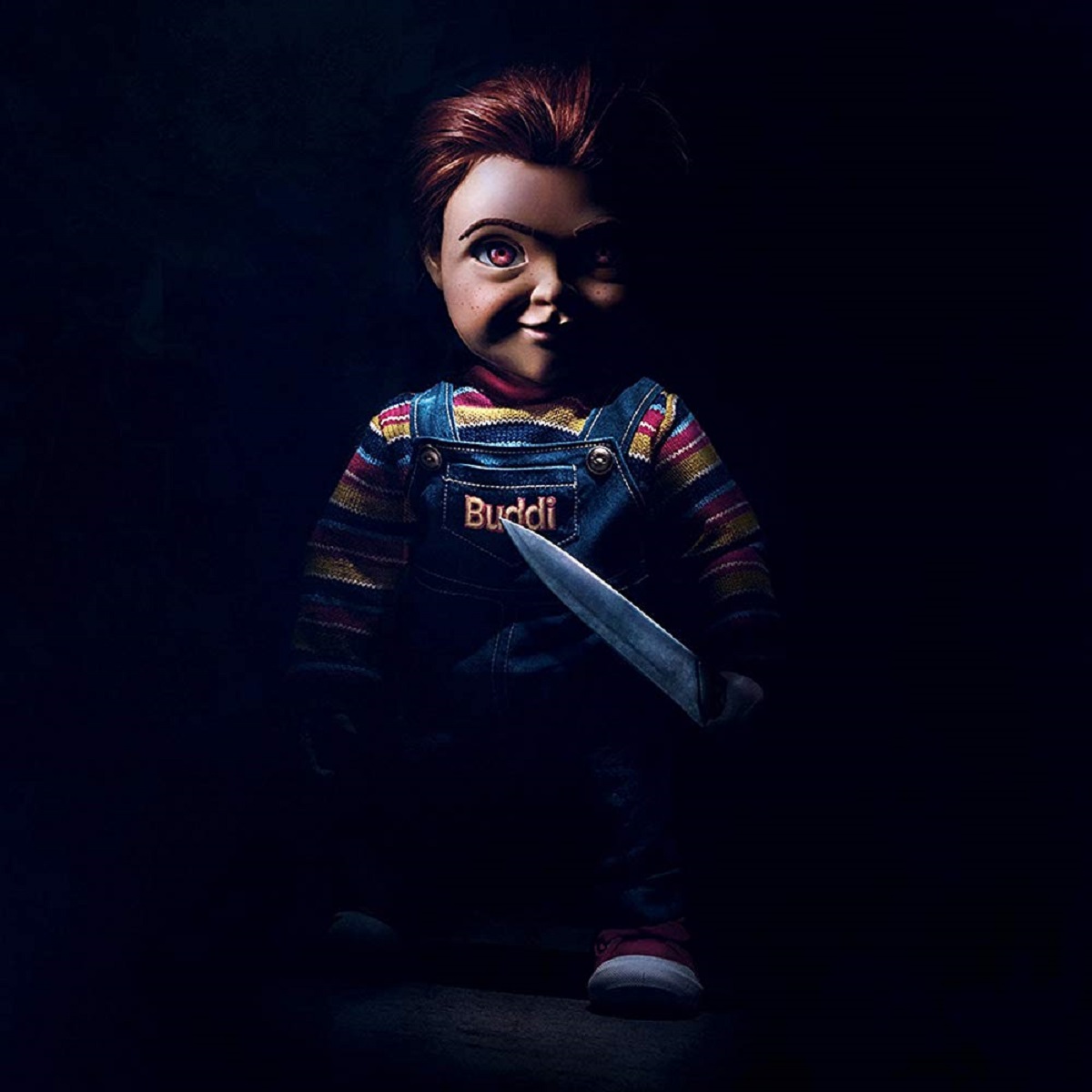 The Child's Play remake comes out after a trend that has been continuing since 2003 of remaking just about every 1970s/80s horror movie ever made. This has included the likes of The Texas Chainsaw Massacre (2003), Toolbox Murders (2003), Willard (2003), Dawn of the Dead (2004), The Amityville Horror (2005), Assault on Precinct 13 (2005), The Fog (2005), Black Christmas (2006), The Hills Have Eyes (2006), The Omen (2006), Sisters (2006), When a Stranger Calls (2006), The Wicker Man (2006), Halloween (2007), The Hitcher (2007), April Fool's Day (2008), Day of the Dead (2008), It's Alive (2008), Long Weekend (2008), Prom Night (2008), Friday the 13th (2009), The Last House on the Left (2009), My Bloody Valentine (2009), Night of the Demons (2009), Sorority Row (2009), The Stepfather (2009), And Soon the Darkness (2010), The Crazies (2010), I Spit on Your Grave (2010), Mother's Day (2010), A Nightmare on Elm Street (2010), Piranha (2010), Don't Be Afraid of the Dark (2011), Fright Night (2011), Straw Dogs (2011), The Thing (2011), Maniac (2012), Carrie (2013), Evil Dead (2013), Patrick (2013), Poltergeist (2015), Suspiria (2018), Jacob's Ladder (2019), Pet Sematary (2019), Slumber Party Massacre (2021), Firestarter (2022) and Hellraiser (2022). (For a more detailed listing see Films That Were Remade and Remakes)..
There is potentially no reason why Child's Play 2019 shouldn't work. It was given a theatrical release and a modest budget. It has a director who seems perfectly at home in genre material and does not stint when it comes to the gore – showing scenes with Trent Redekop falling to be sliced on a buzzsaw, David Lewis getting his head chewed up in a lawnmower. There's a reasonable cast, including the always watchable Aubrey Plaza who plays a lot more lively as the mother than Catherine Hicks ever did in the original.
At the outset, I was happy to go with what the remake offered. However, you just sit watching the wheels come off Child's Play like a train wreck in slow motion. It's not even the ugly redesign of the new Chucky, which takes the cuddly-gone-malevolent features of the original and reinvents them as an lumpen-faced doll that you can you be certain never passed any corporation's test marketing. Noticeably eliminated has been Charles Lee Ray and any mention of the doll being possessed by a dying killer's spirit and wanting to transfer his soul to Andy. Now all that Chucky is is an artificially intelligent smart toy that can access the system of the house (and pretty much anything) whose assembly line worker has switched off the safety protocols causing Chucky to imprint on Andy with psychopathic regard towards anything that gets in the way of them being friends.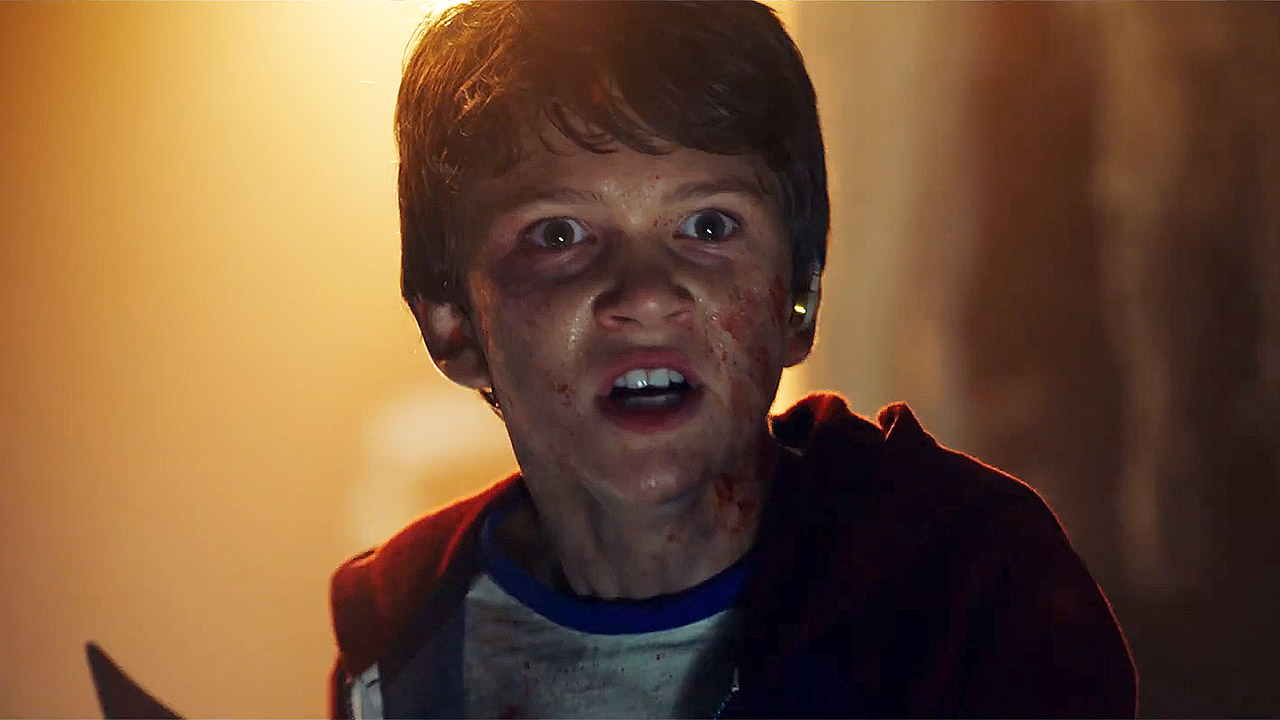 The worst part of the film though is when the original now becomes a warning parable about the interconnectedness of our electronic systems where Chucky manages to tap into everything from the apartment building's video monitors and heating system to driverless cars, tvs in the retail store, remote-controlled Roombas and toy police cars. I thought the first film was fairly silly but it is a model of restraint against the scenes here with Chucky using his glowing finger to batter Carlease Burke about in a driverless car or attacking people in the store with killer drones.
Child's Play becomes a perfect example of the Hollywood thinking that taking a property that has some recognition factor will have fans will queuing up at the door for that sake alone, yet at the same time gutting or unrecognisably changing the source material for a variety of reasons – from thinking nobody would be interested in the way the story was originally told, budget, the egotism of thinking they know better to wanting to reinvent the story for modern audiences. This used to happen to comic-book adaptations all the time, less so when they became big business.
This is a version of the Child's Play films made by people who might have seen one or two of the originals but seem entirely unaware that the rest of the films have gained a cult following – one that the filmmakers of the rival series are acutely aware of and keep playing to with a great deal of fanservice and in-jokes. This is a film made by people who regard the original as no more than Intellectual Property and have sat down in a boardroom and asked "so what the hell do we do with a film about a killer doll?" rather than actually trying to understand the appeal of the films. It's the same reason everyone hated the Dino de Laurenttis King Kong (1976), the Roland Emmerich Godzilla (1998) and the recent remake of Pet Sematary (2019).
(Winner in this site's Worst Films of 2019 list).
---
---