---
Crew
Director – Samuel Gallu, Screenplay – Ellis Kadison & Roger Marshall, Producer – Michael Smedley-Aston, Photography – Gilbert Taylor, Music – Elizabeth Lutyens, Makeup – Jill Carpenter, Art Direction – Peter Proud. Production Company – Pannea Productions.
Cast
Julian Glover (Charles Marquis), Leila Goldoni (Dani Gireaux), Christopher Lee (Philippe Darvas), Jenny Till (Nicole Chapelle), Ivor Dean (Inspector Micheaud)
---
Plot
The Theatre du Mort, which specialises in staging shows of gruesome horror, reopens in present-day Paris. Retired doctor Charles Marquis becomes concerned when visiting his girlfriend, actress Dani Gireaux, and sees the Theatre's sinister director Philippe Darvas hypnotise Dani's roommate Nicole to give a performance during which she nearly stabs someone. At the same time, Marquis is asked by police to consult on a series of killings where girls have been found stabbed in the neck by someone using a sharp instrument. Marquis postulates that the killer believes themself to be a vampire. As Nicole gives herself over to Darvas for personal tuition, Marquis begins to suspect that Darvas may be behind the killings.
---
Theatre of Death was one of a number of films that came out in the 1960s attempting to emulate the success of Hammer films. To this extent, it even recruits the name of Hammer superstar Christopher Lee to boost its profile. It is a film that arrives with much luridly entertaining promise.
The film chooses the most interesting setting of the real-life Theatre du Grand Guignol, which lasted in Paris between 1897 and 1962 and specialised in producing plays of a deliberately lurid and horrific nature, frequently depicting murder and torture on stage. It has given birth to the term Grand Guignol (which actually translates as 'big puppet'), referring to a form of horror that is deliberately theatrical, lurid and over-the-top. A more historically based depiction of the Grand Guingol Theatre, and also featuring a plot with a killer terrorising he city, can be found in The Most Assassinated Woman in the World (2018).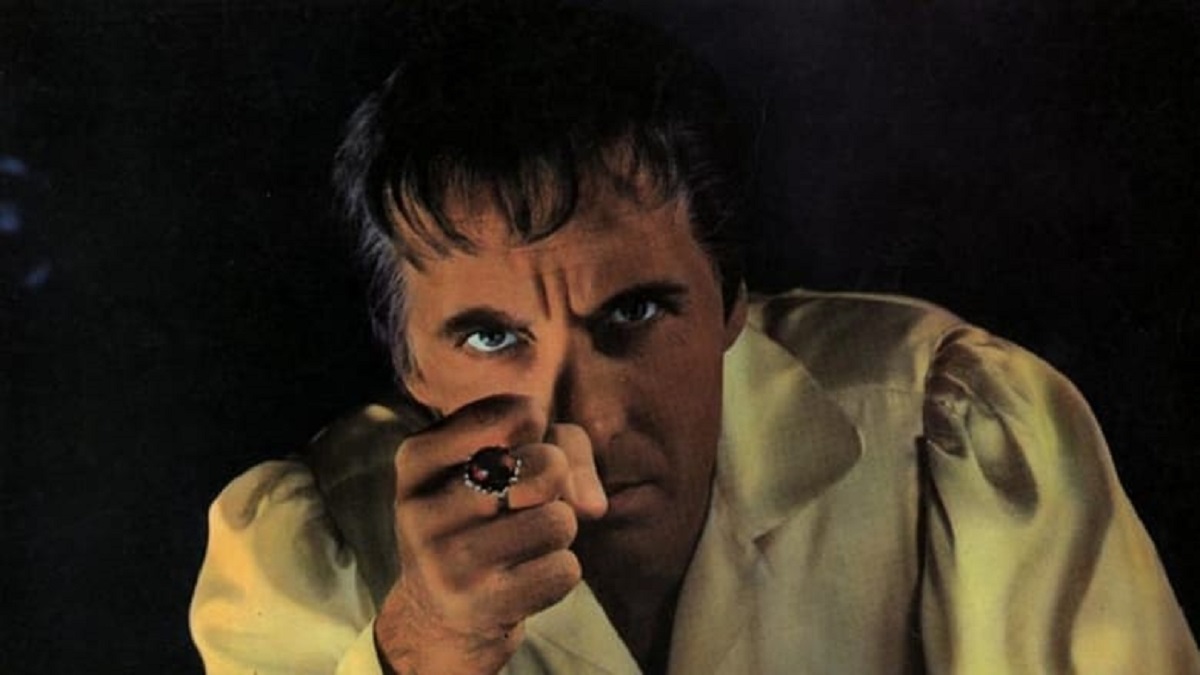 Regrettably, while the title and concept suggests a wonderfully depraved atmosphere – and there is a very nicely sinister opening credits sequence – the film itself never succeeds in maintaining any of this promise. Director Samuel Gallu outfits the show with lots of Gothic elements – sliding panels, sinister Svengali-like hypnotists, hooded killers, vampire murders and of course the Grand Guignol theatre setting – but animates none of the atmosphere. We hardly even get to see any of the killings, for instance.
The plot eventually only proves to be an unremarkable thriller, although there is at least a twist ending revelation about the killer's identity that is a reasonable surprise. Christopher Lee does his sinister thing and creates an effectively dark and magnetic presence (and for once turns out not to be the killer), while the rest of the main cast all prove serviceable.
---
---