(Akmareul Boatda)
---
Crew
Director/Adaptation – Kim Jee-woon, Screenplay – Park Hoon Jung, Producer – Kim Hyun Woo, Photography – Lee Mogae, Music – Mowg, Makeup Effects – Tae-young Kwak, Production Design – Cho Hwa-sung. Production Company – Softbank Ventures Korea/Showbox/Mediaplex, Inc/Peppermint & Company/Siz Entertainment.
Cast
Byung-hun Lee (Soon-hyun Kim), Min-sik Choi (Gyeongchul Jang), Gook-hwan Jeon (Detective Jang), Moon-seong Choi (Tae-ju), Ho-jin Jeon (Section Chief Joh), Yoon-seo Kim (Se-yeon Jang), San-ha Oh (Joo-yeon Jang), Kim In-seo (Se-jung)
---
Plot
Joo-yeon Jang is driving home to her fiancee Soon-hyun Kim when her car breaks down on a remote road. She is approached by a man who offers to help but instead abducts and then kills her. After her severed head is found, Soon-hyun swears that he will visit the same on the killer by ten thousand times. He takes a two-week leave of absence from his job as a National Intelligence Service agent. From Joo-yeon's detective father, he obtains a list of the suspects and begins hounding and brutalising them, forcing them into confessions. Finally he finds the serial killer, school bus driver Gyeongchul Jang. He beats and brutalises Gyeongchul Jang but refuses to kill him. Instead, he releases Gyeongchul Jang but places a tracer on his body and vehicle and follows him, continuing to break in and brutalise Gyeongchul with every move that he makes. However, Gyeongchul Jang comes to enjoy this game of cat and mouse and starts to turn the tables back on Soon-hyun.
---
I Saw the Devil is a South Korean film that received a considerable degree of buzz when it came out and was even granted a wide release in US theatres. It comes from Kim Jee-woon, a director of increasing acclaim. Kim premiered with The Quiet Family (1998) whose greatest distinction was in being remade as Takashi Miike's The Happiness of the Katakuris (2001), then found acclaim with the ghost story A Tale of Two Sisters (2003) and the gangster film A Bittersweet Life (2005), as well as the Western The Good, The Bad and the Weird (2008). Subsequent to I Saw the Devil, Kim was brought to the US to make the Arnold Schwarzenegger action film The Last Stand (2013) and then returned to Korea for the live-action anime adaptation Illang: The Wolf Brigade (2018). He has also made episodes of the horror anthologies Three/Three Extremes II (2002) and Doomsday Book (2012).
I had no idea what to expect before sitting down to watch I Saw the Devil. The title suggested an occult horror film whereas what transpires is mundane and without any fantastic elements. I Saw the Devil perhaps comes the closest to the ultra-violent revenge drama of fellow Korean Park Chan-wook's Oldboy (2003). What we have seems in the mould of Death Wish (1974) wherein a hero goes on the personal vengeance trail determined to exterminate the serial killer who killed their loved one(s). The spin that I Saw the Devil places on this is to make the pursuing detective employ increasingly more brutal and extreme methods to enact vengeance with the two eventually engaging in a series of games with one another.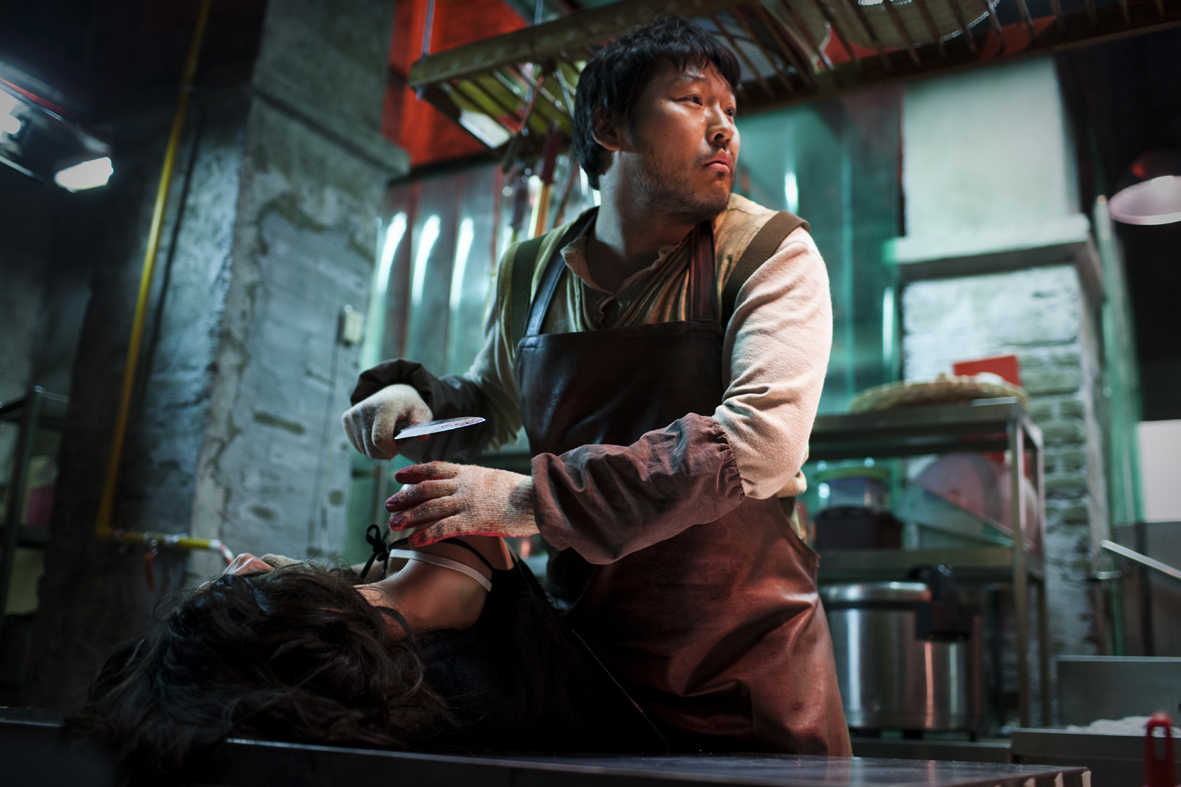 I ended up being disappointed with I Saw the Devil, especially in regard to its build-up and the fact that it was granted a widespread release. Given the scarcity of such releases afforded to foreign-language films, this made one expect something amazing. The action is surprisingly slow moving and the film only becomes interesting in the passages when it explodes out into violence. It never seems to operate on anything more than a level of seeing two men beating one another up.
Even then, Kim Jee-woong does surprisingly little to take us inside the darkness of his hero's drive. There is little ingenuity to what is going on, little in the way of twists that take your breath away, nothing that keys in on a psychological level. You can see exactly where the film is going, how it is leading up to the climactic scenes where Min-sik Choi is going to target Byung-hun Lee's in-laws – even then, surprisingly little tension is drawn out of this and they are killed off fairly quickly. Subsequently, the excellent Bollywood film Raman Raghav 2.0 (2016) did a far better job in depicting the same relationship between serial killer and pursuing detective.
Equally, the high degree of violence that I Saw the Devil gained a notoriety for is tame in actuality, especially compared to the stomach-churning extremes to which Oldboy and other recent South Korean films have taken everything. There is one blackly amusing moment where Moon-seong Choi is stabbed and his hand impaled to a table with a knife and he tries to pull it out with his other hand, only for the handle to come off. There are various beatings and the like but nothing that shocks you in your seat. Finally, at the climax, the film traverses into the territory that seems to promise this with Byung-hun Lee stabbing Min-sik Choi through the cheek with a screwdriver and creating a set-up that will decapitate him when his family open a barn door.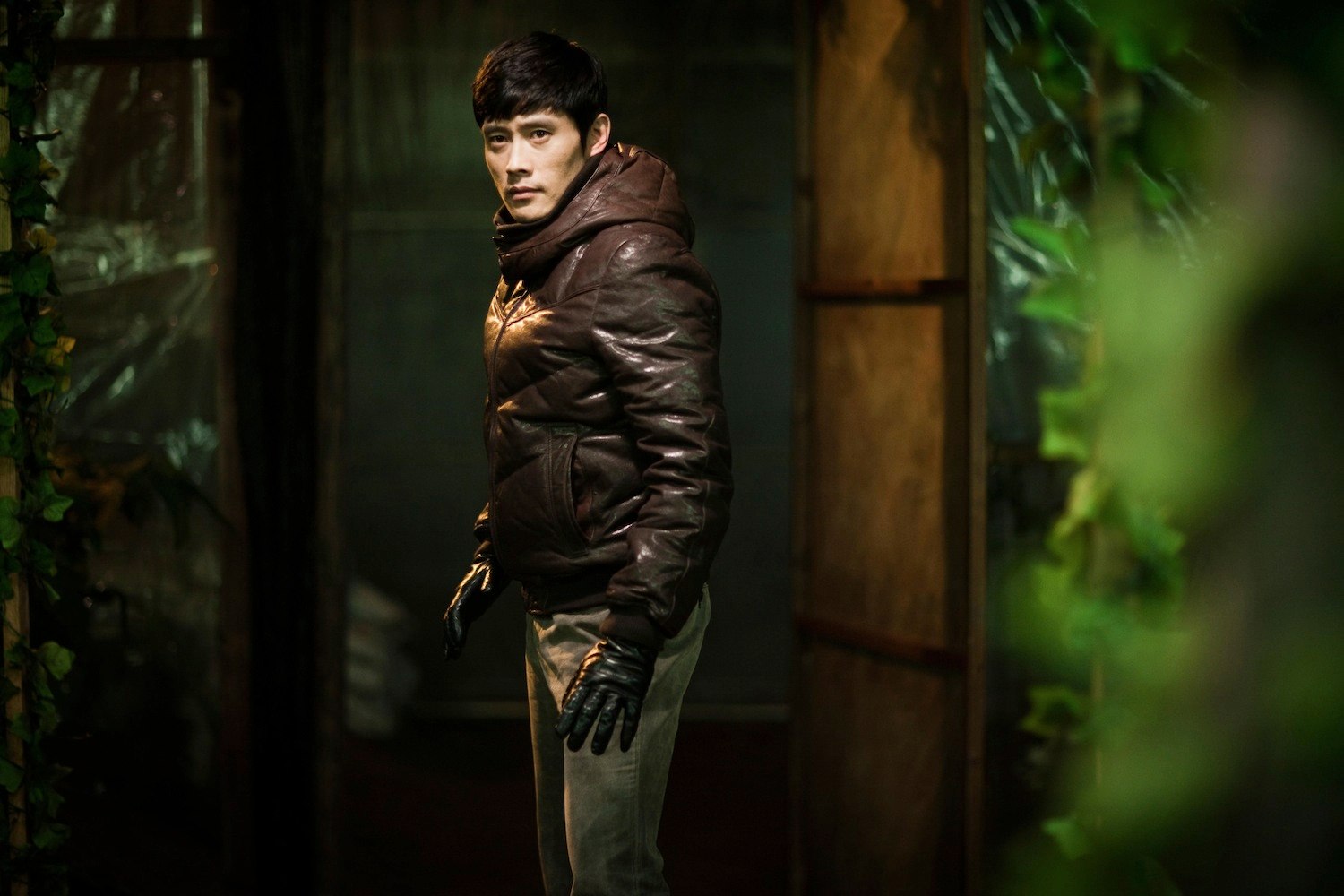 There is Min-sik Choi, the vengeance-driven hero of Oldboy, who gives a performance at 180 degrees remove here. His character is intended as surly and crude and he comes across as not always the most intelligent serial killer in the world. The problem with this is that Min-sik Choi does not exactly make for an interesting nemesis – neither someone you can loathe or feel sympathy for or admire their fiendish brilliance. For much of the film, Min-sik Choi is cast in a passive role as the subject of the brutalities that Byung-hun Lee inflicts on him and the film becomes about his being released, trying to rape and kill again, being attacked and so on over again.
I Saw the Devil is a film that you feel would benefit from an English-language remake where you would be able to join the hero's descent into darkness and the serial killer would surely be made into someone much more intellectually adept in the games they play with the hero.
---
---