---
Japan/Indonesia/USA. 2014.
Crew
Directors – The Mo Brothers [Kimo Stamboel & Timo Tjahjanto], Screenplay – Timo Tjahjanto & Takuji Ushiyama, Producers – Yoshinori Chiba, Shinjiro Nishimura, Kimo Stamboel, Timo Tjahjanto & Takuji Ushimiya, Photography – Gunnar Nimpuno, Music – Aria Prayogi, Makeup Effects – Kumalasari Tanara. Production Company – Nikkatsu/Guerilla Merah Films/XYZ Films/Damn Inc./Merantau Films/Million Pictures/Holy Bastards/Point Set Corp./Django Film.
Cast
Kazuki Kitamura (Shusei Nomura), Oka Antara (Bayu Aditya), Rin Takanashi (Hisae Kawahara), Luna Maya (Dina Aditya), Ray Sahetapy (Dharma), Epy Kusanadar (Robert), Mei Kurokawa (Midori), Ersya Aurelia (Elly Aditya), Tensui Sakai (Souichi), Dimas Argobie (Rizal), Steve Jean (Ahmad), Yuki Konoe (Yumi)
---
Plot
In Tokyo, Shusei Nomura imprisons and kills women, all the while filming what he does and uploading it to the internet. This is watched with fascination by Bayu Aditya, a divorced father and former tv journalist in Djakarta. Bayu is attacked by a taxi driver and his cohort but accidentally kills both of them, all the while managing to film this on his phone. He uploads the clip to the site whereupon he is contacted by Nomura, urging him to further give in to his desires to kill. Bayu is obsessed with bringing down the powerful, corrupt businessman Dharma. With Nomura's urging, he cautiously ventures out, killing Dharma's lawyer, followed by his son. Meanwhile, Nomura becomes drawn to florist Hisae Kawahara who tends her autistic younger brother. However, the strange friendship/attraction between them is endangered when Hisae starts intruding into Nomura's secret life as a serial killer.
---
Killers was the second film from Indonesia's Mo Brothers. The Mo Brothers, the otherwise unrelated Kimo Stamboel and Timo Tjahjanto, had previously made the short horror film Darah (2007), which appeared in the anthology Takut: Faces of Fear (2008), then expanded this as Macabre (2009), which received a good deal of word of mouth acclaim. They followed Killers with the ultra-violent action film Headshot (2016). On his own, Timo Tjahjanto has plus contributed episodes to three horror anthologies – the completely wild L is for Libido segment of The ABCs of Death (2012), the Safe Haven episode of V/H/S/2 (2013) and The Subject segment of V/H/S/94 (2021), as well as made the full-length horror film May the Devil Take You (2018) and its sequel May the Devil Take You: Chapter Two (2020) and the action films The Night Comes for Us (2018) and The Big Four (2022). Kimo Stamboel later solo directed the horror films DreadOut (2019) and The Queen of Black Magic (2019).
I wasn't sure what to expect from Killers – not to be confused with the inane Ashton Kutcher-Katherine Heigl comedy Killers (2010) – before watching. However, the grim darkness that the Mo Brothers drag us into proves highly captivating. The opening scene features Kazuki Kitamura recapturing an escaped woman (Yuki Konoe) and taking her back to his coldly ultramodern home and tying her up with a plastic bag over her face as he films himself bashing her head in with a hammer and then uploads it to the internet.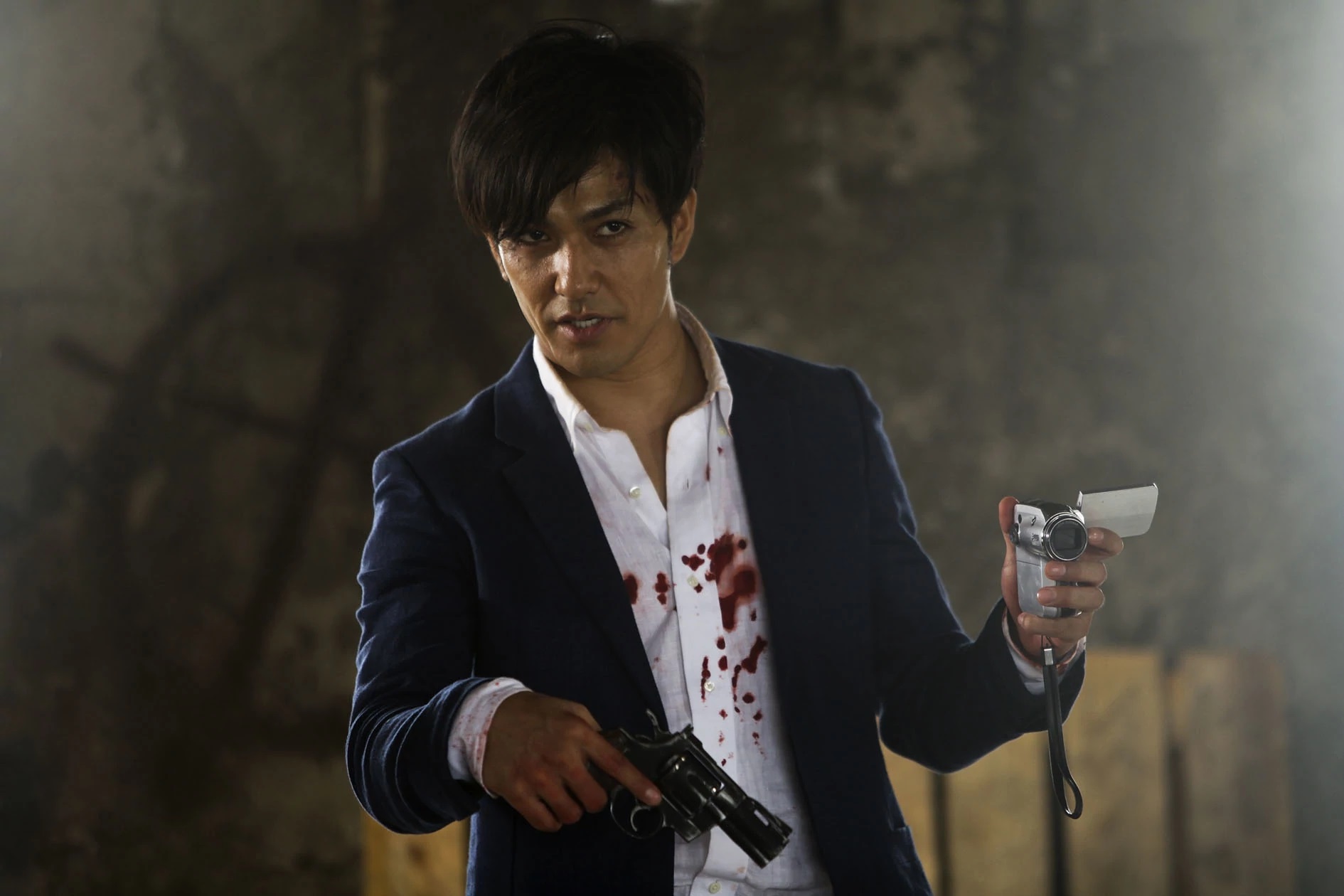 This is followed by scenes in Djakarta with Oka Antara who is abducted by taxi drivers, anally raped at gunpoint before the struggle goes wrong and he finds he has accidentally shot both of his antagonists and moreover filmed it on a cellphone camera. After uploading it to the internet, he and Kazuki Kitamura start corresponding. All of this is delivered with a slick polish where it is clear that the Mo Brothers are taking a dark relish in pushing into perverse territory.
This perverse grip continues through the subsequent scenes with Kazuki Kitamura befriending and charming florist Rin Takanashi. He drives off an old man who is getting angry at kids outside and then returns to Rin, joking that he told the old man he was going to track him down and cut him up. We next see him out with another girl, before the Mo Brothers disconcertingly cut to him with her back home as he forces a baseball bat down her throat and then sits back, eating pieces of unidentified flesh while savouring the lilies he brought from Rin.
His relationship with Rin becomes increasingly twisted, he giving her autistic brother a taser to defend himself from school bullies to then casually suggesting that she kill the brother to rid herself of the burden of care. Kazuki Kitamura seems perfectly cast in the part. He has a coldly handsome and mockingly superior laconicism that suits the part like a glove as though he really were living it.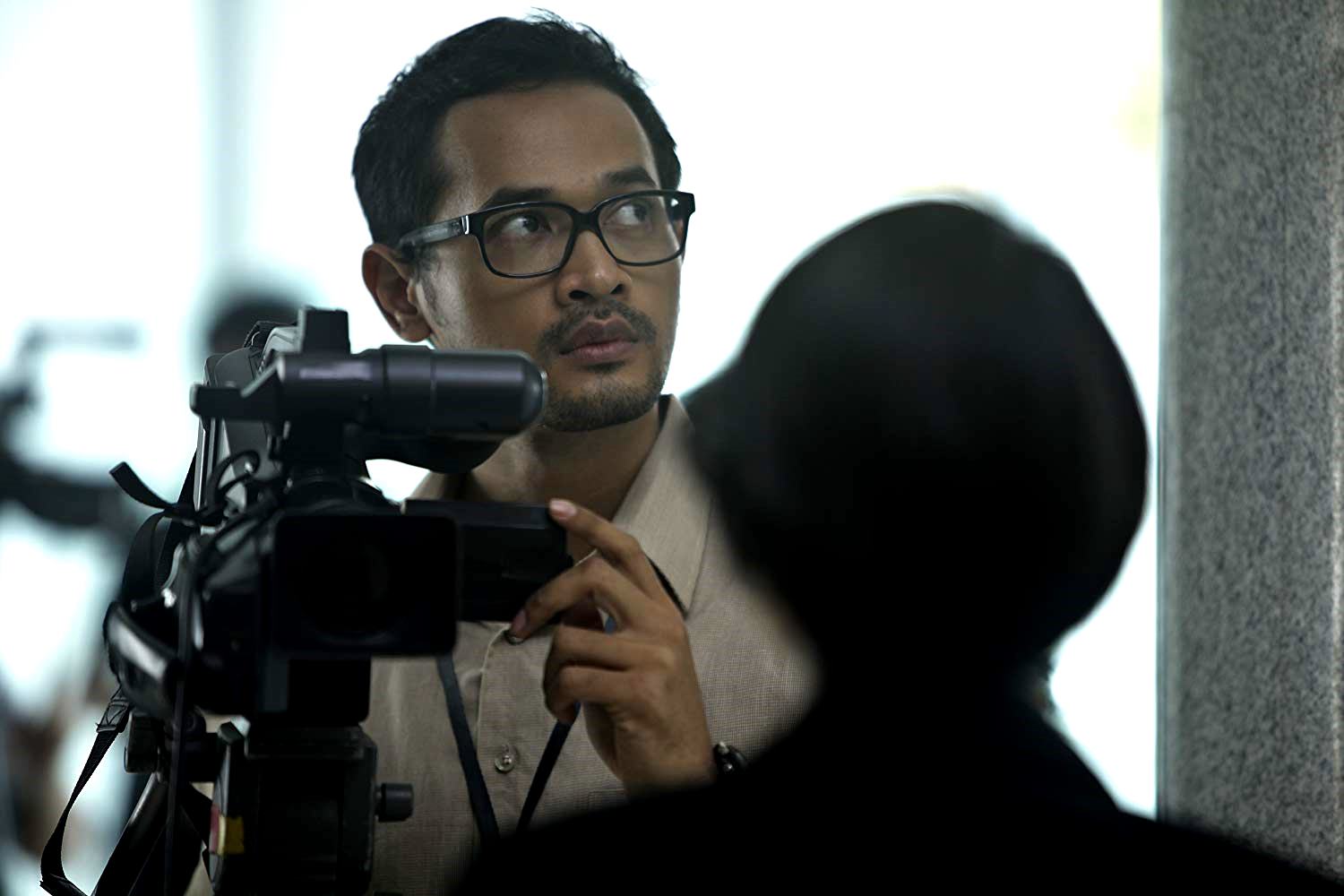 Oka Antara, on the other hand, seems too much the nice guy and family man from the outset to be an easy fit as a serial killer. You can predict the arc he arrives at in the final quarter of the film. That said, the film gives him a different path. There is one particularly intense sequence with him killing his nemesis's son and then escaping from a hotel pursued by dozens of security guards where he, someone you are acutely aware has no fighting skills, manages to get away from a horde of armed men by the skin of his teeth. It is an exhilaratingly intense sequence where clearly Timo Tjahanto had taken more than a few tips in directing action sequences from his sometimes collaborator Gareth Huw Evans (known for the The Raid films).
There is another directorially great sequence where Kazuki Kitamura follows a pimp who beat him for mistreating his hooker (Mei Kurokawa) and stabs the pimp in a nightclub bathroom, followed by punching out the hooker and throwing her into the trunk of his car just as two cops pull him up. The sequence keeps you on edge, in particular the shot where the two cops are talking in the foreground, while in the background Mei gets out of the trunk and Kazuki punches her out and throws her back in again all unnoticed by them. The film reaches a grimly intense climax, which comes with a perfectly sardonic ending.
---
---