---
Crew
Director – Shane Ryan, Screenplay/Photography (b&w/colour/tinted) – Kai Lanette & Shane Ryan, Producers – Nikki Nishimoto & Jeremy Williams, Music/Lyrics – Daniel Hawks, Original Score – Silent Dream Records, Music Supervisor – Mark Doty, Additional Music – Boneshin. Production Company – Alter Ego Cinema/TheFleshFarm.com/Boffensive.com.
Cast
Kai Lanette (The Victim), Shane Ryan (Brandon)
---
Plot
Brandon, the serial killer who films himself having sex with girls and then killing them, invites a girl he has befriended back to his motel room. However, as things turn sexual and he prepares to kill her, she proves to have a liking for rough sex and be feistier than expected.
---
This is a sequel to Shane Ryan's Amateur Porn Star Killer (2007). Amateur Porn Star Killer was an electrifying film – Shane Ryan, co-directing with his lead actress Michiko Jimenez, shot the entire film as a Found Footage film that purported to be a snuff movie. The whole film essentially took place in a single camera shot as Ryan's serial killer Brandon picked up the teenage Michiko Jimenez and took her back to his motel room where he proceeded to seduce and then kill her.
What was so disturbing and effective about this was that the film was being shot by a camera alternately held by both participants as it happened and featuring scenes of unsimulated sex between the two of them. Ryan drew us into the voyeurism that takes place in a pornographic film, in effect putting us into his own shoes as he had sex – but unsettlingly also made us participate in what was supposedly an act with an underage girl that saw her killed off by him at the end of it. Amateur Porn Star Killer 2 is the first of three sequels and is followed by Amateur Porn Star Killer 3: The Final Chapter (2009).
Expectedly, Amateur Porn Star Killer 2 is more of the same but slightly different. The sequel retains the same set-up as the first film – Shane Ryan approaching a girl in the street and persuading her to come back to his motel room where they have aggressively unsimulated sex, ending with him killing her. In the first film, the victim was a shy awkward teenager. Her replacement here by Kai Lanette (who in real life had previously been employed as a stripper) is markedly different. Lanette seems more in control of her sexuality, is more provocative and teasing, not a shy teenager who has to be coaxed to take her clothes off.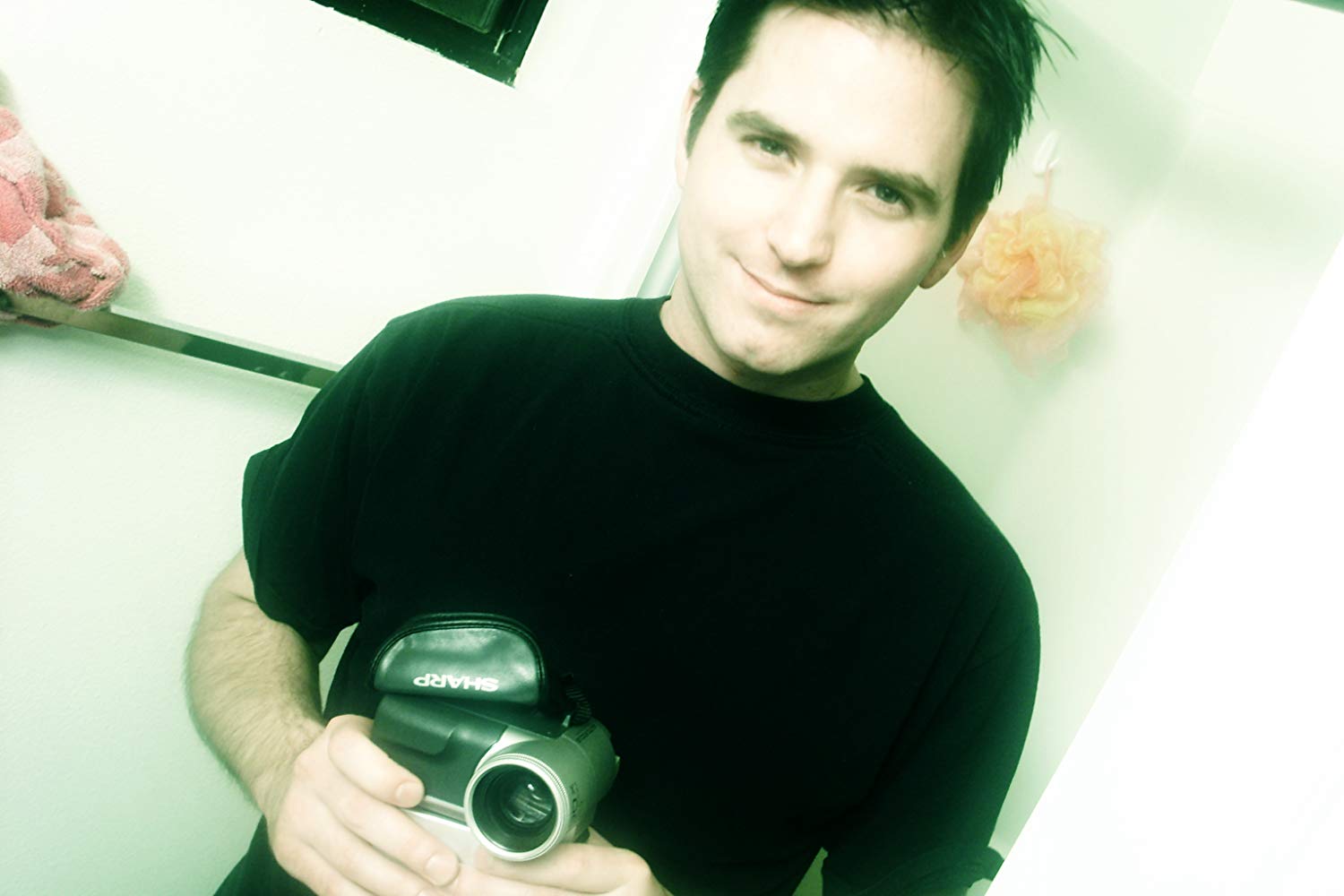 Shane Ryan also lets us see his face more this time, whereas in the original he remained a shadowy figure behind the camera. The psychology of the original felt forced in places – you kept wondering why the girl just didn't walk out – but is much more flawlessly credible here; at one point, Kai Lanette walks out when things start getting rough and has to be enticed to return.
Shane Ryan has also become less strict with the single camera set-up this time, there being clear points where he breaks the shot up, introduces flashbacks or shoots a scene from different angles. That said, the sequel still retains the central notion of being shot as Found Footage with a handheld camera. The most noticeable difference is that here Shane Ryan has transformed the raw, shot-on-camcorder look of the original via a series of wild experiments with editing and colour. I don't know too much of the circumstances about the making of either film but Amateur Porn Star Killer feels like it has been made by a filmmaker doing ingenious things with next-to-nothing, whereas Amateur Porn Star Killer 2 gives the impression that the success of the first film allowed Ryan the resources to engage in all manner of editing and post-production experimentation.
Visually, the film is constantly shifting, changing stock or switching between colour, black-and-white and colour tints. The only other films that one can think of that have been so experimental with colours, tints and editing schemes have been Oliver Stone's Natural Born Killers (1994) and some of Tony Scott's films, particularly the visually madcap Domino (2005). This becomes incredibly stylish and beautiful at times, especially the dreamy montage of shots with Kai Lanette undressing and the two of them showering, which come in a trancelike blur of shots run over with a mournful basso score.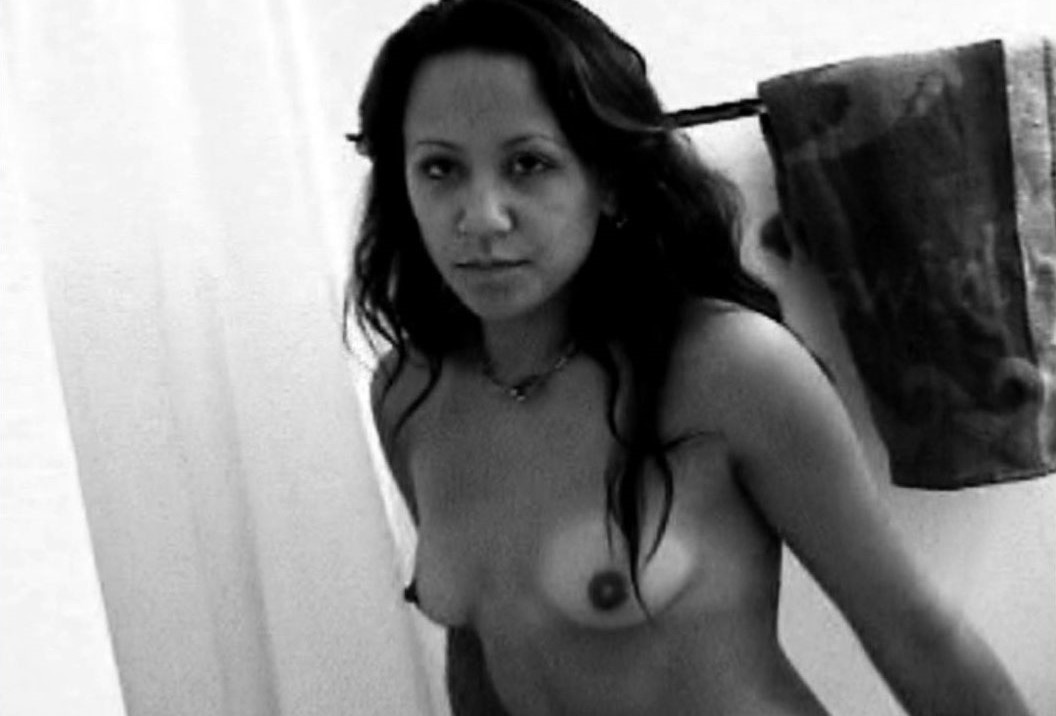 Though one knows what is going to happen this time, the film still becomes highly absorbing once the seduction begins. Shane Ryan does not spend too much time on preliminaries this time – the woman is much more knowing and quickly cuts to the chase. It is however disturbing to watch things becoming more aggressive as he starts spitting on and slapping her face during sex and coming out with lines like "Put your face in the toilet while I fuck you" and "smash your head into the fucking wall". We even see Ryan fucking Kai Lanette's corpse – full penetration too! – after he has strangled her. As one can see, these Amateur Porn Star Killer films run full tilt for taboo lines and hold little back.
Of course, in its supplantation by flashy visual gimmicks, the one thing that is missing this time around is the novelty of the pure Found Footage approach. Rather than the guilty question of voyeurism and complicity that we were left with in the original, you feel more as if you are watching a music video. To counter this, Shane Ryan has also released a copy of the film entitled the 'Snuff Movie Version', which we are told in a title card is "the way the killer intended it to be seen."
The latter is exactly the same film and contains the same shots, but with the colour experiments, flashy editing and musical score removed, and it reverted to the grainy black-and-white handycam version that Shane Ryan appears to have originally shot. Even though the two are the same film, there is a marked difference between the two versions – one is raw, the other is arty and dreamy. If we are to buy into the film's own fiction that it is real for a moment, this does leave one with some unsettling implications ie. that someone would take a supposedly real snuff movie and artistically dress it up with colour and editing experiments.
---
---