---
Crew
Directors – Stephen Carpenter & Jeffrey Obrow, Screenplay – Stephen Carpenter, Jeffrey Obrow, Earl Ghaffari, John Penney & Joseph Stefano, Producer – Jeffrey Obrow, Photography – Stephen Carpenter, Music – David Newman, Mechanical Effects – Lars Hauglie, Special Creature Effects – Michael John McCracken, Makeup Effects – Matthew Mungle, Production Design – Chris Hopkins. Production Company – F.M. Entertainment.
Cast
David Allen Brooks (Dr John Hollins), Amanda Pays (Melissa Leftridge), Rod Steiger (Dr Phillip Lloyd), Peter Frechette (Brad Baxter), Talia Balsam (Sharon Raymond), Julia Montgomery (Cindy Russell), Timothy Gibbs (Hart Phillips), Kim Hunter (Amanda Hollins)
---
Plot
As renowned geneticist Amanda Hollins lays dying, she makes her son John promise to destroy her experiments. John takes his research team up to the old family house to do so, only to find that his mother's experiments have created monsters that are now out of control in the house.
---
The Kindred is a passably efficient example of the mid-1980s post-Alien (1979), post-Re-Animator (1985) horror film. This was a period when the new revival of the horror film had brought with it a fascination with makeup effects. Magazines like Fangoria served to turn people like Tom Savini, Rick Baker, Rob Bottin and Stan Winston into superstars of the horror genre. Unlike most of ts contemporaries, The Kindred actually received a theatrical release rather than was consigned to VHS.
This is a film that has largely been construed around a series of makeup effects. These effects are particularly good – there is a marvellously evil looking goblin in a jar; Amanda Pays makes an entertainingly ridiculous transformation into a giant fish-type creature replete with breathing gills; and there is a wonderful meltdown sequence at the end. The plot treads no new grounds but directors Stephen Carpenter and Jeffrey Obrow marshal the shocks with a certain assuredness.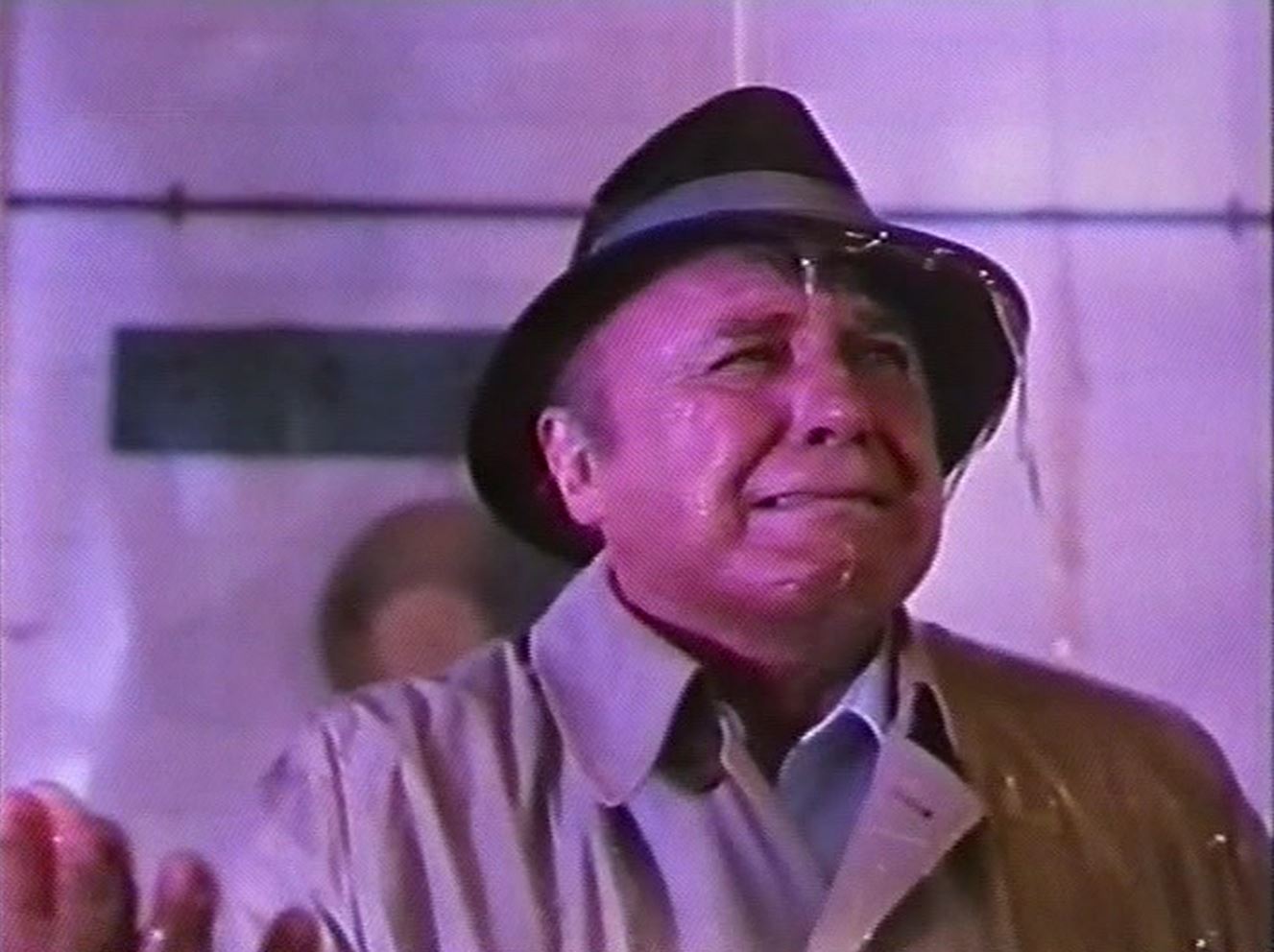 Unfortunately, the film fails to keep bottled a considerable sense of the ridiculous – like scenes where people attempt to pacify the creatures with lullabies or subdue them with Drano. The greatest offender here is Rod Steiger who refuses to treat the exercise with any shred of seriousness whatsoever. The end, which features Steiger raving incoherently about science while wearing a ridiculous pork-pie hat and being splattered by yellow goo, finally roaring "Oh my God" over and over at the top of his voice while being dragged down to the cellar by a giant tentacle, is a truly amazingly sight to behold.
Stephen Carpenter and Jeffrey Obrow debuted with the low-budget horror film The Power (1980) and also made the slasher film The Dorm That Dripped Blood/Pranks (1982). Obrow went solo to make the Dean R. Koontz adaptation Servants of Twilight (1991), Bram Stoker's Legend of the Mummy (1997) and the alien invasion tv movie They Are Among Us (2004), while Carpenter solo directed the teen supernatural horror Soul Survivors (2001) and went onto create the fairytale tv series Grimm (2011-7).
---
---