---
USA. 1991.
Crew
Director/Screenplay – Todd Haynes, Based on the Writing of Jean Genet, Producer – Christine Vachon, Photography (some scenes b&w) – Maryse Alberti, Music – James Bennett, Makeup Effects – Scott Stilger, Production Design – Sarah Stollman. Production Company – Bronze Eye Productions.
Cast
Hero:- Edith Meeks (Felicia Beacon), Buck Smith (Gregory Lazar), Anna Giotti (Evelyn McAlpert). Horror:- Larry Maxwell (Dr Thomas Graves), Susan Gayle Norman (Nancy Olsen). Homo:- Scott Renderer (John Broom), James Lyons (Jack Bolton), Tony Pemberton (Young Broom), Andrew Harpending (Young Bolton)
---
Plot
Hero:- A documentary crew conduct an investigation into the story of seven-year old Richie Beacon, a bullied kid at school who abruptly killed his father and then flew away. Horror:- Scientist Thomas Graves distils a serum made up of the essence of human sexuality. After accidentally drinking it, he begins to mutate and develops hideous facial sores, which infect those he comes in contact with, causing him to be shunned everywhere he goes. Homo:- John Broom is sentenced to Fontenal prison. There he develops a homosexual attraction to fellow prisoner Jack Bolton who he once knew back in the orphanage where he grew up.
---
Poison was the first full-length film from Todd Haynes who has since become a major directorial force in US cinema. Haynes had previously made several short films including Superstar: The Karen Carpenter Story (1988), a short film that re-enacts her life with Barbie dolls (which was withdrawn from distribution when Richard Carpenter launched a lawsuit for the unlicensed use of The Carpenters' songs).
Poison was made with a grant from the National Endowment for the Arts. This caused some controversy when the American Family Association launched a protest campaign at the endowment's supposedly financing a gay pornographic film – due to a scene where two men engage in simulated sex and another brief closeup shot where a penis is stroked by another man's hand. Poison won awards as Best Film at the Berlin International Film Festival and the Grand Prize at Sundance.
Subsequent to this, Todd Haynes made Safe (1995) with Julianne Moore as a housewife who discovers that she is allergic to almost everything around her. Haynes then had mainstream success with Velvet Goldmine (1998), a loose recreation of the glam rock era and the career of David Bowie. His next film Far From Heaven (2002), a tribute to the style of Douglas Sirk, concerning forbidden relationships in the 1950s, was nominated for several Academy Awards. Haynes followed this with I'm Not There (2007), another rock biopic of the life of Bob Dylan, that cast Dylan with six different actors playing his various incarnations, and the tv mini-series remake of Mildred Pierce (2011) and other films such as Carol (2015), Wonderstruck (2017), Dark Waters (2019) and The Velvet Underground (2021). Throughout Haynes's films play the themes of a fascination with music idols, exploration of gay identity (Haynes is openly gay) and isolation from society, while Haynes frequently recreates and references the filmmaking style of foregone eras.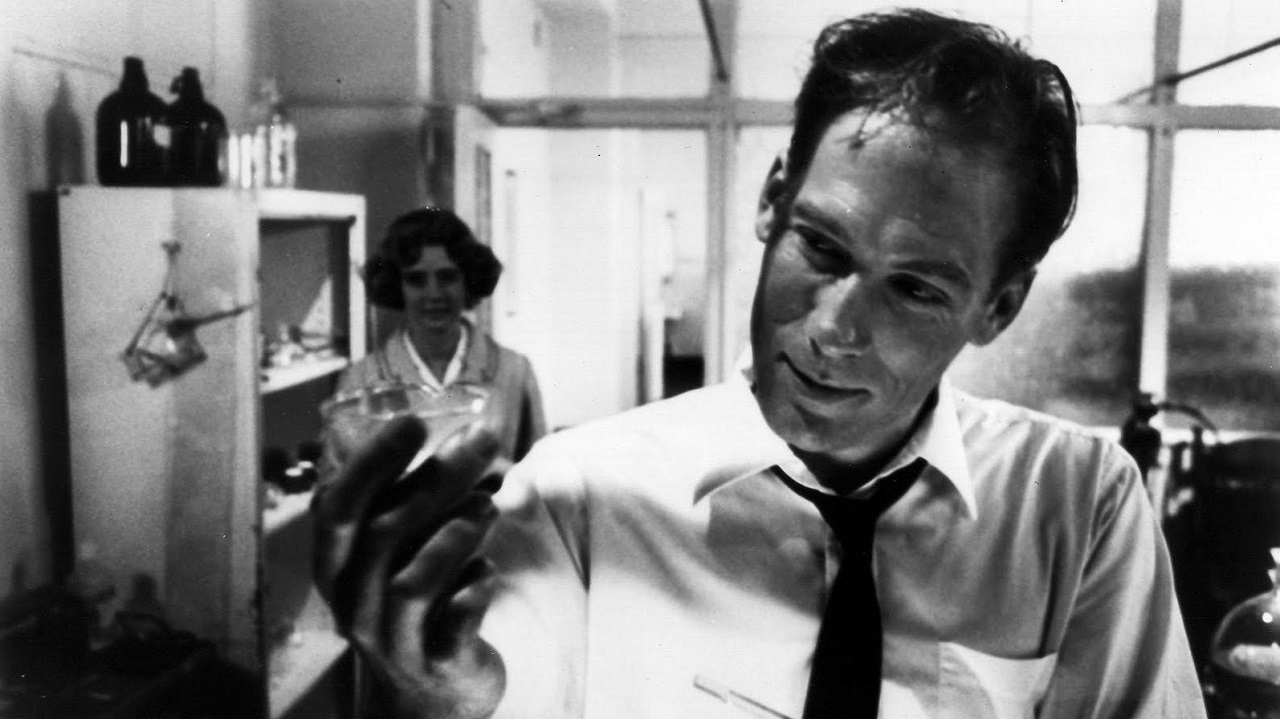 Being Haynes' first feature, Poison is less polished than his later work. You can see the many themes that would preoccupy him emerging – the characters who are outsiders in their worlds, the explorations of gay identity (the film is said to be based on the works of Jean Genet, although one is not aware that Genet wrote any cod-B movie works about human mutation. Where Haynes seems to have taken his inspiration is during the Homo segment, which is loosely drawn from Genet's autobiographical work The Miracle of the Rose (1946), which is set in Fontevrault prison and describes Genet's desire for his fellow inmates). There is also Haynes' obsession with the replication of cinematic styles from foregoing eras – Homo is shot like a 1970s independent film, Hero adopts a mockumentary look interviewing subjects about the missing boy, while Horror is shot in black-and-white resembling a B-budget mad scientist film from the 1940s.
Poison is one of those films that you admire for its ambition and what it does more so than it is necessarily a standout film. The three storylines are interwoven but Haynes leaves you scratching your head at trying to find a connection between any of their elements. At most, you can see that each of the stories centres around themes of social isolation. Certainly, it is easy to read the film in terms of gay subtext and metaphor. This is most overt and obvious in Homo, which works reasonably effectively as a torrid melodrama centred around a forbidden liaison.
Horror, the most genre-identifying of the segments, feels like a version of David Cronenberg's The Fly (1986) retold as a film noir-esque classic mad scientist tale. Cronenberg's The Fly was read as a metaphor for AIDS and this becomes ever more the case in Horror ie. scientist infects himself with the essence of human sexuality and becomes horribly disfigured, infects everybody he comes in contact with and ends up being socially shunned. Hero is the slightest, no more than a series of talking heads interviews with people associated with a troubled kid who is said to have murdered his father and then flown away.
---
Trailer here
---