---
Crew
Director – Mahalia Belo, Teleplay – Kris Mrksa, Producer – Susan Breen, Photography – Chloe Thomson, Music – Natasha Khan & Dominik Scherrer, Visual Effects – The Flying Colour Company, Production Design – Cristina Casali. Production Company – New Pictures/BBC/Requiem Productions Ltd.
Cast
Lydia Wilson (Matilda Gray), Joel Fry (Harlan 'Hal' Fine), James Frecheville (Nick Dean), Sian Reese-Williams (Trudy Franken), Claire Rushbrook (Rose Morgan), Brendan Coyle (Stephen Kendrick), Richard Harrington (Aron Morgan), Clare Galbraith (PC Graves), Joanna Scanlan (Janice Gray), Ifan Huw Dafydd (Harry Franken), Pippa Haywood (Verity Satlow), Tara Fitzgerald (Sylvia Walsh), Sam Hazeldine (Sean Howell), Simon Kunz (Lloyd Satlow), Brochan Evans (David Morgan)
---
Plot
Cellist Matilda Gray is about to play a concert at the Royal Albert Hall in London when her mother Janice appears outside. Matilda follows her to a carpark only for Janice to abruptly slit her own throat. In the aftermath, Matilda goes through her mother's things and finds photos and newspaper clippings about Carys Howell, a four-year-old girl who went missing from the small town of Penllynith in Wales in 1994. Curious about this, Matilda's accompanist Hal Fine suggests they drive to Penllynith to investigate. Arriving, Matilda's questions upset Carys's mother Rose Morgan. Matilda and Hal are offered a place to stay by Nick Dean, an Australian who has come to claim a large estate and mansion he inherited following the recent suicide of his uncle. In the house, Matilda makes the abrupt realisation that she is Carys and was abducted as a child. However, her determination to find the truth starts to stir the town up and bring to the surface the secrets that surround Carys's disappearance. As she digs further, she comes to believe that there is an occult conspiracy in the town and that Carys was intended as a sacrifice.
---
Requiem – not to be confused with the Annalise Michel film Requiem (2006) – is a BBC tv mini-series that aired in six one-hour parts. The mini-series was directed by Mahalia Belo who won acclaim with her debut film Ellen (2016) and was written by veteran tv writer Kris Mrksa.
As I started watching Requiem, I was not even sure whether I was going to end up writing it up. Fully two-thirds of the show plays out more as an abduction mystery with Lydia Wilson trying to solve the mystery of Carys's disappearance and the secrets of her own past. This is the sort of drama that the BBC and other British shows do well. You can point to other recent tv works like The Missing (2014-6) and Thirteen (2016) centred around missing/abducted children cases or other works like Broadchurch (2013-7) and Happy Valley (2014- ) with their mysteries involving multiple suspects in a small rural community.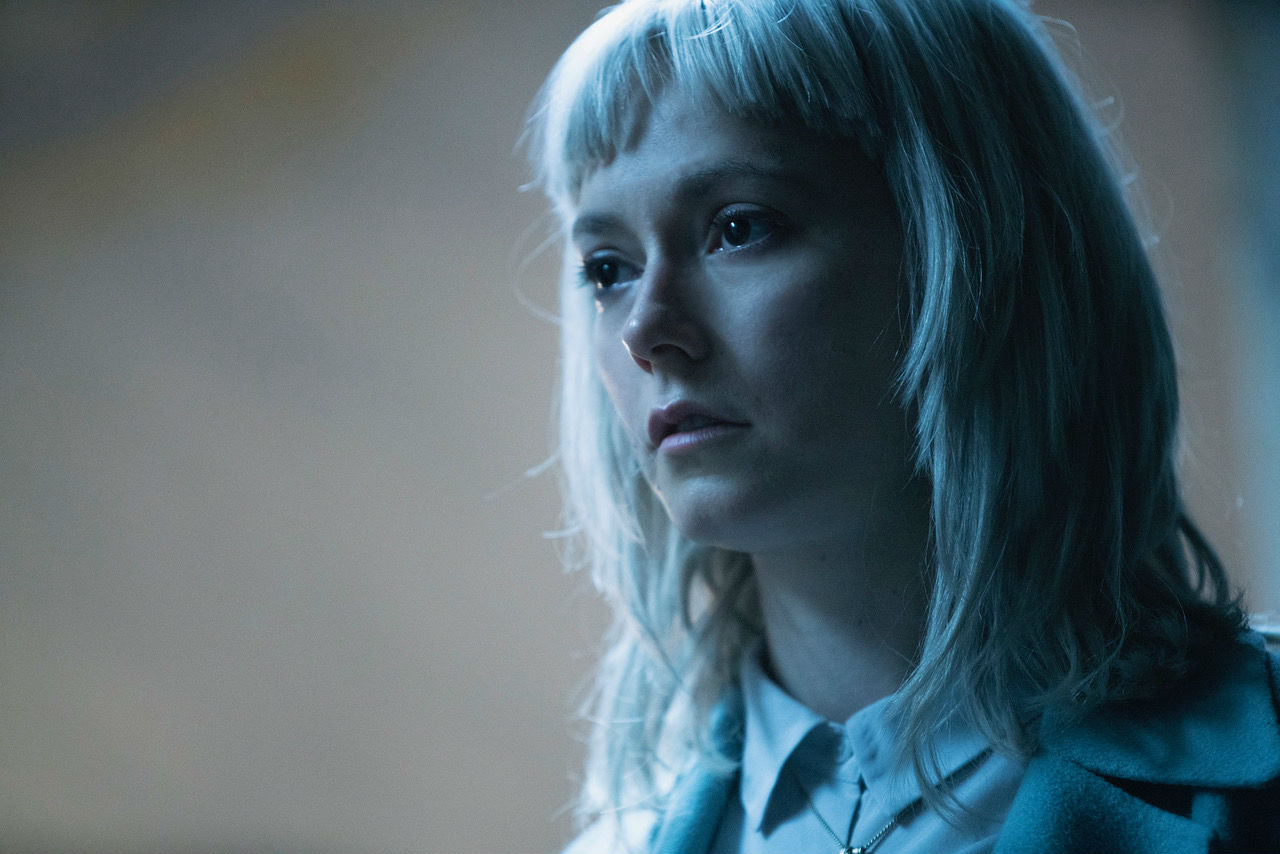 Requiem seems to be shaping up as a solid and above average variation on these. It sets up a strong mystery and the first episode comes to a great cliffhanger as Lydia Wilson realises "I think I'm Carys." Thereafter the script nimbly delves into the secrets of Carys's abduction, Matilda's partial memories, the secrets of her parentage and those harboured by various people around the town. Kris Mrksa's script has a sharp ability to turn around in a moment and make you doubt everything that has happened – the scenes where Joel Fry reveals the existence of Matilda's birth certificate and father, or when he makes a shock discovery about her mother's identity.
There are times you do feel that the script has been padded to add to the running time – especially a plot about marijuana growers on the estate or subplots about James Frechette's eagerness to sell the house and Sian Reese-Williams discovering her father's involvement in Carys's disappearance that are hinted at but never amount to anything. That said, the show does arrive at a strong and satisfying resolution that winds all the plot strands together.
Requiem is more of a smalltown mystery than it is a horror show, even though it has definitely pushes over into genre territory by about Episode 4. Mahalia Belo provides a series of eerie presentiments – it is often a ghost story that hovers almost beyond one's fingertips but not quite. The script eventually segues into the oft-used occult conspiracy theme. By the final episode, Kris Mrksa has borrowed more than a few leaves from The Wicker Man (1973) and the sting in the final scene of the show comes as a considerable jolt.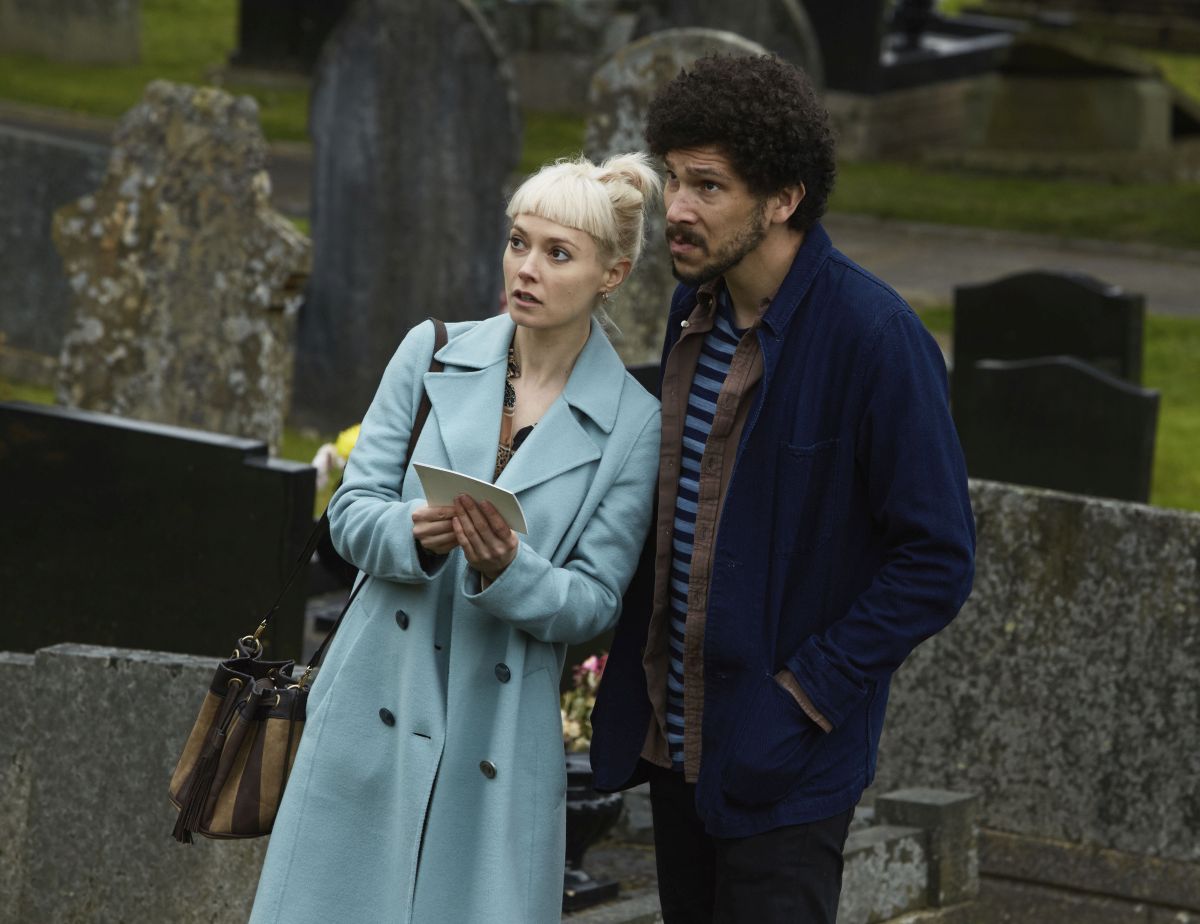 I was very impressed with Mahalia Belo as director. She has a cinematographer's eye for the beauty of the locations (shot mainly in the village of Dolgellau in Wales) and the grounds of the estate – there are some particularly stunning shots of mist blowing off the mountains in the background. One should also commend the show for an excellent score, which avoids the canned cliches of tv music and offers a fine counterbalance to the mood of many scenes.
The mini-series has very strong cast. I was particularly impressed with Lydia Wilson who plays an alert and keen intelligence. She has previously appeared in assorted roles on British tv, including episodes of Black Mirror (2011- ) and Ripper Street (2012-6) among others, as well as supporting parts in films like About Time (2013), even as an alien in Star Trek: Beyond (2016). She is someone who clearly has a name ahead of her. I had seen Joel Fry as Emilia Clarke's husband on tv's Game of Thrones (2011-9) and he makes the most of a milquetoast part such that when the show appears to kill him off in the fifth episode, it comes as a considerable jolt. The other name that impressed me was that of Welsh actress Sian Reese-Williams who comes across with fire and strength in what would otherwise be a throwaway role as the local girl who is attracted to Joel Fry.
(Nominee for Best Original Screenplay, Best Actress (Lydia Wilson), Best Supporting Actress (Sian Reese-Williams) and Best Cinematography at this site's Best of 2018 Awards).
---
---