---
Crew
Directors – (Episodes 1-3) Farren Blackburn & (Episodes 4-6) Tom Shankland, Teleplay – Jack Thorne, Producer – Caroline Skinner, Photography – Stephan Persson, Music – Paul Thomson, Visual Effects – Lexhag, Visual Effects Supervisor – Alexis Haggar, Special Effects Supervisor – Tony Auger, Makeup Design – Christine Allsop, Production Design – Catrin Meredydd. Production Company – BBC.
Cast
Iain De Caestecker (Paul Roberts), Daniel Kaluuya (Mac Armstrong), Johnny Harris (Neil Valentine), Sophie Wu (Jay), Lily Loveless (Anna Roberts), Natalie Dormer (Sarah Etches), Joe Dempsie (John), Tom Ellis (Mark Etches), Claire Rushbrook (Meg Roberts), Daniela Nardini (Helen Marshall), Jenn Murray (Natalie), Robbie Gee (DCI Armstrong), Francis Magee (Dr Peter Tremlett), Ruth Gemmell (Alice), Eleanor Matsuura (Vicky), Theo Barklem-Biggs (DC Firth), Craig Conway (Phil), Lloyd Hutchinson (Superintendent Clement), Chris Mason (Steve McEwan), Genevieve Barr (Maddy), Karl Collins (Higgy)
---
Plot
Seventeen year-old Paul Roberts and his best friend Mac are messing around in an abandoned mall when Paul sees a woman being attacked by a supernatural creature before it is despatched by a man. Soon after, Paul is contacted by the man, Neil Valentine. He says that Paul witnessing what he did means that he can see the dead. Valentine introduces Paul to the secret world of what people refers to as Angelics who can see the Fades, those who remain disembodied after death waiting for Ascension into the hereafter but cannot touch the living. Soon after, Paul starts to have visions of what Neil claims is the end of the world, including dreams in which he sees his family killed. Neil sees something special in Paul and urges him to give up everything he can to fight against the coming menace. However, Paul realises he cannot do so, especially after he becomes involved with his sister's best friend Jay. Together he and Neil make the discovery that the Fades are becoming more powerful and have found a way to regain physical form by eating the flesh of the living. As the locals try to deal with a rash of murders, Paul tries to stand against the apocalyptic onslaught as the Fades start returning to life and massacring all in their search for flesh.
---
The Fades was a BBC tv mini-series. It should probably have been a full tv series but only six episodes were ever made. A second season was announced but never went ahead, leaving what we have more as a mini-series – one developing story spread over several episodes rather than half-a-dozen self-contained stories.
You are glad that The Fades was made as a British series rather than an American one. You suspect that on the other side of the Atlantic, it would have emerged as something more akin to Supernatural (2005-19) with the emphasis on heroic good-looking male leads, slicker effects polish and a superficial ad hoc mythology that the series writing staff would pull out of their mutual asses to suit the requirements of the moment. By contrast, The Fades places the emphasis on gawky, highly convincing teenagers – indeed, one has rarely seen a better depiction of the sheer awkwardness of growing up as bright but nerdily isolated teenager amid the cruelty of the high school environment than we get here – and develops out an astonishingly original mythology about the afterlife, ghosts and the people that can see them in ways that no other ghost story or supernatural investigators series has before.
One of the single best aspects of the series is the writing by Jack Thorne, a regular from British television and film. Thorne creates a mythology that is fascinatingly different filled with visions of the dead who cannot touch – one of the most uncomfortable scenes comes when disembodied dead wife Natalie Dormer follows her husband Tom Ellis to find him fooling around with another woman (Eleanor Matsuura) in her bedroom – of Ascension Points and rules about how the two may connect, all with a sense of the apocalyptic hanging over as this world starts to come apart at the seams.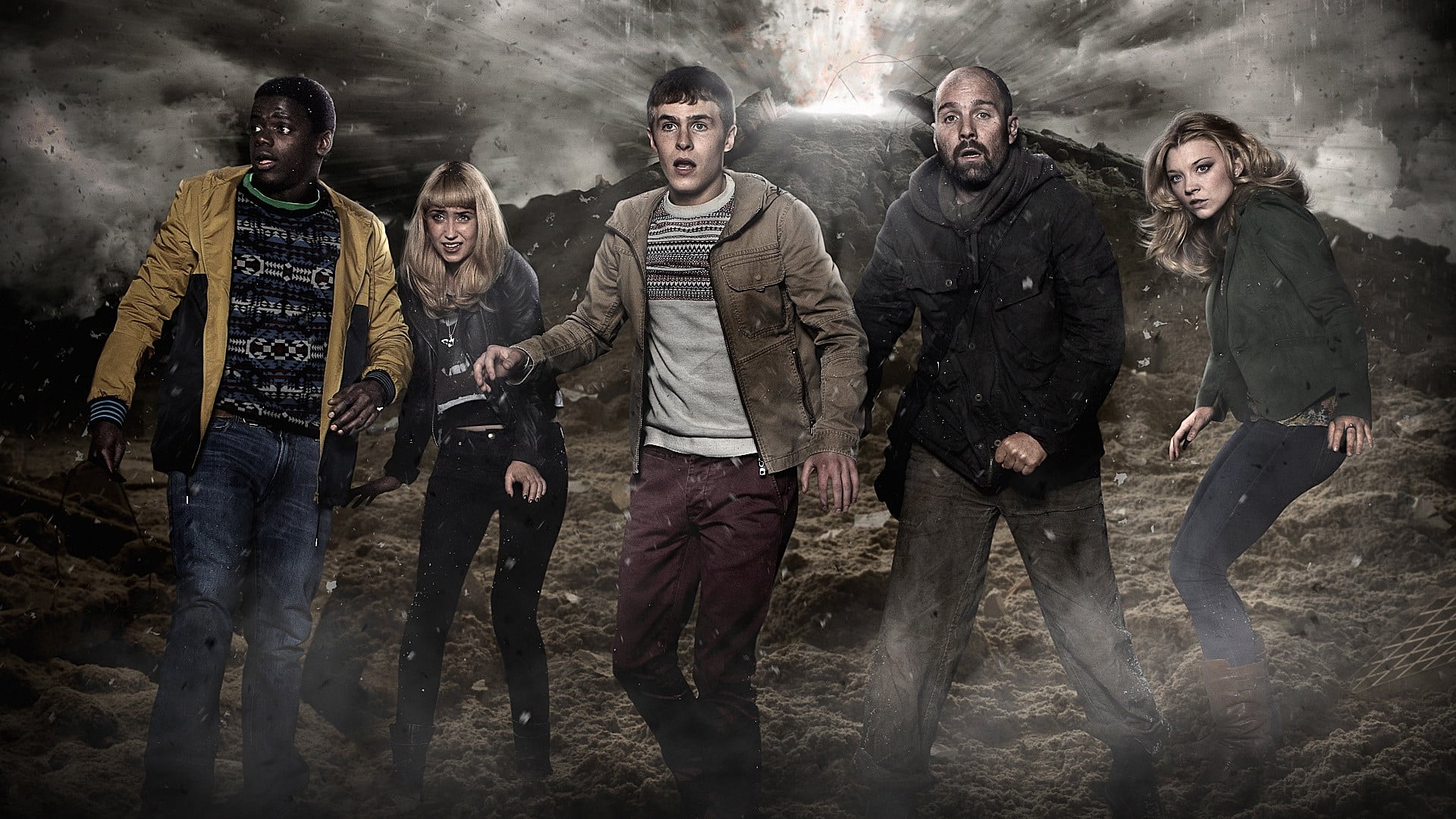 Thorne loves opening each episode with something attention-grabbingly way out – such as Episode 2 opening where Iain De Caestecker wakes up to find his entire family slaughtered. One of the most hilarious of these scenes is the opening of Episode 3 where Iain De Caestecker suddenly sprouts a pair of angel wings while lying in bed jerking off. At other points, Thorne is happy to throw the series on its head – the arrival of Joe Dempsie and his amazingly sympathetic story about being dead for seventy years and watching his love remarry and die turns sympathies on their head to the point that Iain De Caestecker is happy to betray the Angelics, while Johnny Harris goes from De Caestecker's mentor to a very dubious morality in the last two episodes.
There are some fantastic pieces of writing throughout – Joe Dempsie's soliloquy, some of Daniel Kaluuya's confessions, the scenes where Tom Ellis realises that Johnny Harris is channelling his wife's ghost as she stands there and the subsequent scenes where he decides that he cannot have her in his life. During the fourth episode, you wonder if the series is going to do the unthinkable and kill off the lead character – it is probably safe to give away a plot spoiler and say that it doesn't but the episode gets a great deal of mileage out of the old cliche of the character hanging between life and death and making a last second recovery as the medical staff prepare to switch off the life support, and even manages to turn the not-too-surprising outcome into a huge emotional triumph. Thorne even manages to redeem the somewhat one-dimensional character of Lily Loveless's bitch sister and turn her around, even create a highly amusing attraction of sorts between her and Daniel Kaluuya at the end.
The series comes with more wry and witty film, tv and pop culture jokes and in-references than you would get even if you threw Quentin Tarantino, Kevin Williamson and Kevin Smith into a room together. The bulk of these come from the direction of Daniel Kaluuya who is wont to express lines like "My best friend is either a lunatic or Heather Langenkamp" – the heroine from A Nightmare on Elm Street (1984) – and then diverts off into comparisons to Kim Myers, the heroine from A Nightmare on Elm Street Part II: Freddy's Revenge (1985). Later Kaluuya says if he is the sidekick, he wants to be Short Round from Indiana Jones and the Temple of Doom (1984), although says he will settle for being Marion Ravenwood, Karen Allen from Raiders of the Lost Ark (1981), which leads to a discussion about possible gender confusion. We get deconstructions of the credibility of The Sixth Sense (1999), the implausibilities of Twilight (2008), while Daniel Kaluuya creates an analogy for standing up against shutting down the prom by an elaborate analogy to the bombing of the Death Star port from Star Wars (1977). We even get nerd in-references to tv's science-fiction sitcom Mork and Mindy (1978-82) – the "nanu nanu" that Kaluuya gives in his opening narration makes no sense to anyone who has not seen that show.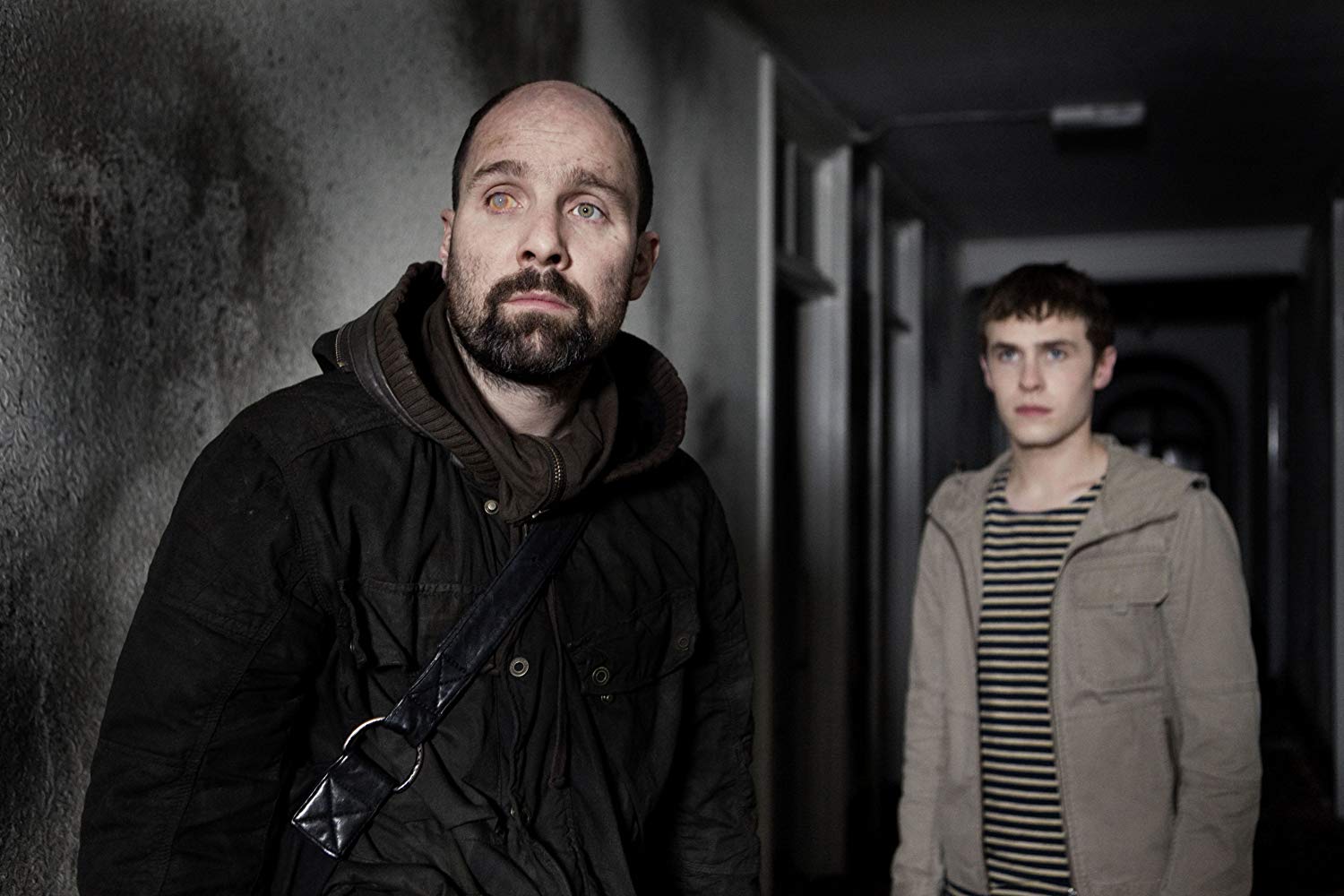 The two leads have a discussion" "If I can get anyone to write my life story … it would have Terry Pratchett's wit, Alan Moore's soul, Susan Cooper's plotting, Clive Lewis's heroism and J.R.R. Tolkien's twisted sexuality." "Tolkien had twisted sexuality?" "After Mordor, I was terrified of vaginas." Later Iain De Caestecker tells Sophie Wu she is his dream girl: "Me and Mac discussed who our ideal girl was the other day. We decided Queen Amidala, crossed with Marion Ravenwood, Princess Arwen, Ororo Munroe – or Storm as she's commonly known – and George Lucas." "George Lucas? "Yeah, well, the sex wouldn't be up to much, but the pillow talk would be amazing. We also had Alan Moore on the list but we decided his beard was too big."
It is also the performances that make the series. Iain De Caestecker was a couple of years away from being cast in Marvel Agents of S.H.I.E.L.D. (2013– ), which solidified a career as a fan favourite. Here he gives Paul's socially awkward wussiness a painful truth, yet at the same time makes him an undeniably likeable character. The arc that Paul conducts throughout the course of the series from gawky youth to the saviour of the human race is one of the strongest pieces of character writing one has seen in a mini-series.
The show is largely stolen by Daniel Kaluuya whenever he is around. I have seen Kaluuya's face in other works – this was before his miinstream breakout as the lead in the hit Get Out (2017) – but this was the first time I had cause to majorly pay attention to him. His motormouth barrage of pop culture referents, adorable nerdiness and frustrated horniness adds up to an entirely winning performance. Overshadowed by the two of these is the sweetly intelligent performance from Sophie Wu who plays the sort of individualistic nerd girl that you could find yourself easily falling for. Johnny Harris will never win anybody's prize for most handsome face but plays at his part with a chipper working class accent and hard-headed anger that drives much of the show along.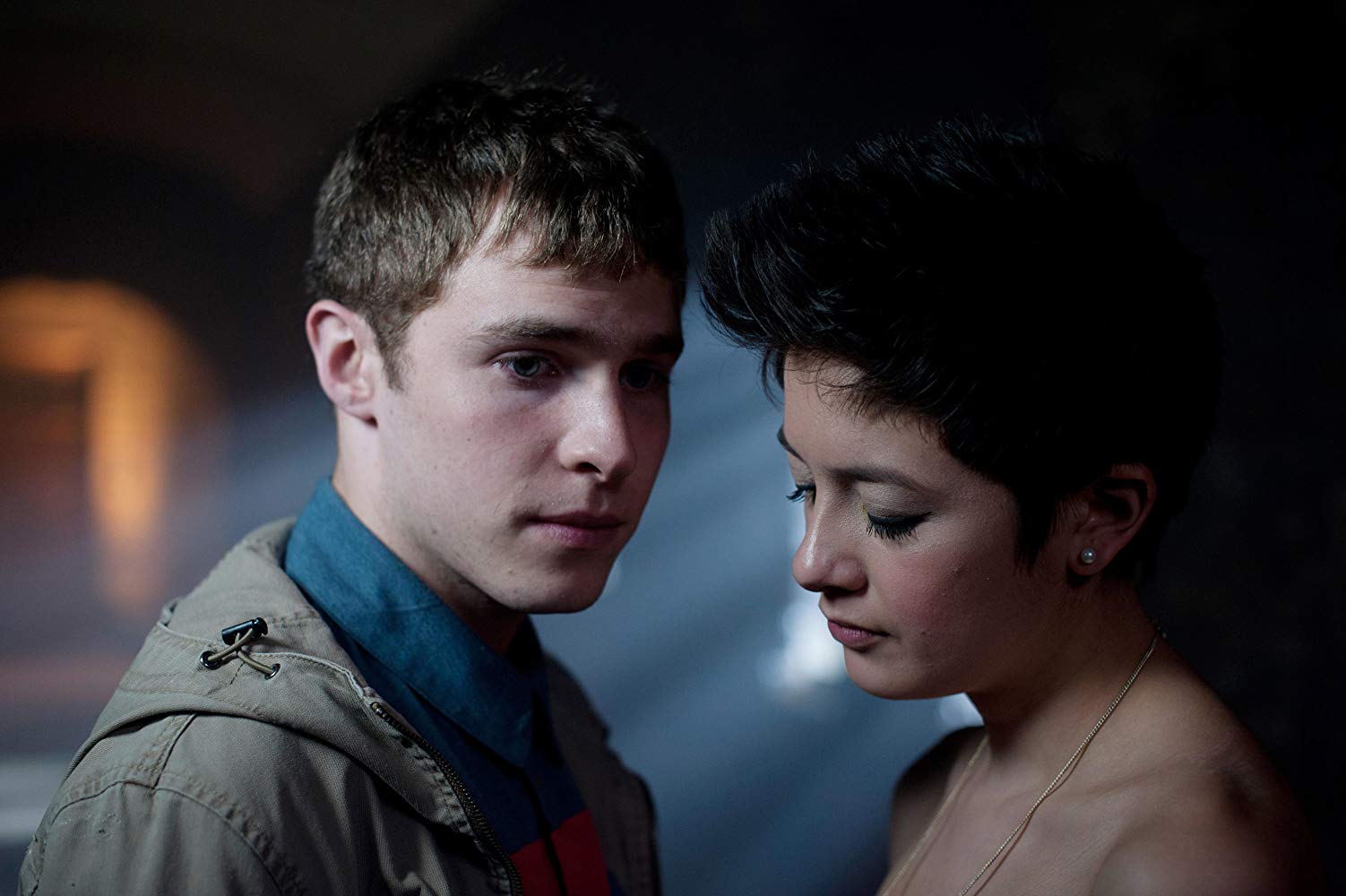 The only complaint I would have about the series is the resolution. [PLOT SPOILERS]. You get the impression that it was originally only written as a single story spread out over six one-hour episodes. However, when it came to the finale, the powers that be decided that it needed to end on a cliffhanger for a potential second season. Thus the story comes to the climactic revelation where the bad guys are defeated, the prophetic dreams are fulfilled and Iain De Caestecker achieves his destiny by reopening the Ascension Point so that the dead can pass on once again. This feels like a natural place for the series to end. What it doesn't need is the last few minutes that feel tacked on where storm clouds gather overhead and then Johnny Harris, who appeared to be fatally wounded a few moments before, looks up and ominously shakes his head "I told you – don't fuck with Ascension." The final episode also does the unthinkable and kills off the love interest Sophie Wu who up until that point had been one of the most likeable characters in the series. Maybe it was the intention of the series to have her resurrected or to continue on as a Fade but you feel that that is a tragedy that we could have done without.
Co-director Tom Shankland has also made the films WΔZ (2007), a serial killer thriller, and the fine killer children film The Children (2008). Elsewhere, Shankland has delivered solid and above average work on British tv series/mini-series such as Dirk Gently (2012), Ripper Street (2012-6), The Missing (2014-6), The City & The City (2018) and Les Miserables (2018), as well as several ventures to the US to direct episodes of House of Cards (2013-8), The Leftovers (2014-7), Luke Cage (2016-8), Iron Fist (2017-8) and The Defenders (2017). Farren Blackburn has also done tv work both in the UK and USA, as well as directed the thriller Shut In (2016) and the historical film Hammer of the Gods (2013).
(Winner for Best Original Screenplay, Nominee for Best Supporting Actor (Daniel Kaluuya) and Best Supporting Actress (Sophie Wu) at this site's Best of 2011 Awards).
---
---