---
Crew
Director – Mary Harron, Screenplay – Guinevere Turner, Based on the Book The Family by Ed Sanders, Producers – Dana Guerin, Cindi Rice, Jeremy Rosen & John Frank Rosenblum, Photography – Crille Forsberg, Music – Keegan DeWitt, Makeup Effects – Alex Dinaro & Edward French, Production Design – Dins Danielsen. Production Company – Epic Level Entertainment.
Cast
Hannah Murray (Leslie 'Lulu' Van Houten), Matt Smith (Charles Manson), Sosie Bacon (Patricia 'Katie' Krenwinkle), Marianne Rendon (Susan 'Sadie' Atkins), Merritt Wever (Karlene Faith), Chace Crawford (Tex Watson), Kayli Carter (Lynette 'Squeaky' Fromme), Christopher Frontiero (Guard Jimmy), Annabeth Gish (Virginia Carlson), Suki Waterhouse (Mary Brunner), Grace Van Dien (Sharon Tate), Darien Sills-Evans (Bill Morris), India Ennenga (Linda Kasabian), Cameron Gellman (Bobby Beausoleil), Bryan Adrian (Terry Melcher), John Gowans (George Spahn)
---
Plot
In 1971, Leslie Van Houten, Patricia Krenwinkle and Susan Atkins, three members of Charles Manson's Family, are serving life sentences at the California Women's Prison for their participation in the Manson Killings. They are housed in a special wing where social worker Karlene Faith makes it her mission to connect with them. She begins a series of women's studies classes, trying to break through the group's adherence to Manson and his beliefs. Leslie remembers back three years earlier to the time she joined the group on the Spahn Ranch where she found welcome and love and readily rejected her parents. Charlie pinned many of his hopes of being a great leader on being able to land a record contract for his songs. Charlie urged them to prepare for the coming race war he named Helter Skelter. He then decided they had to spark the war by conducting a series of killings to jolt people out of their complacence.
---
Charles Manson is a name that lives in notoriety. Manson was a petty criminal who had served jail time for a variety of offences including armed robbery. He was hanging around L.A. with ambitions of making it as a musician. In 1968, Manson and the group of primarily female followers located to the Spahn Ranch near L.A.'s Topanga Canyon, a former movie location used by numerous Westerns. From there Manson began to preach his ideas of a coming race war he called Helter Skelter where he claimed to be led by hidden symbolism in lyrics by The Beatles. In 1969, Manson directed Tex Watson and three of the girls to the former house of record producer Terry Melcher where they murdered the pregnant actress Sharon Tate and four friends, while on the following night they killed grocery store owner Leno LaBianca and his wife. In 1971, Manson and five followers were convicted to life sentences. Manson died in prison at the age of 83 in 2017. Susan Atkins died in 2004 but Krenwinkel and Van Houten are still serving their time in jail.
There have been a number of Manson-based works over the years including the tv mini-series Helter Skelter (1976) with Steve Railsback as Manson; the film The Manson Family (2003); the tv mini-series remake of Helter Skelter (2004) with Jeremy Davies as Manson; Live Freaky! Die Freaky! (2006), a satirical Claymation retelling; Leslie, My Name is Evil (2009), which similarly focuses on the Manson Girls but locates its drama during the trial; the low-budget House of Manson (2014); Wolves at the Door (2016), a home invasion film about the Tate murder; The Last of the Manson Girls (2018); the bizarre The Haunting of Sharon Tate (2019) based around Sharon Tate supposed precognition of the murders, the cheap The Manson Family Massacre (2019), Quentin Tarantino's Once Upon a Time in Hollywood (2019) and the documentary tv mini-series Helter Skelter: An American Myth (2020).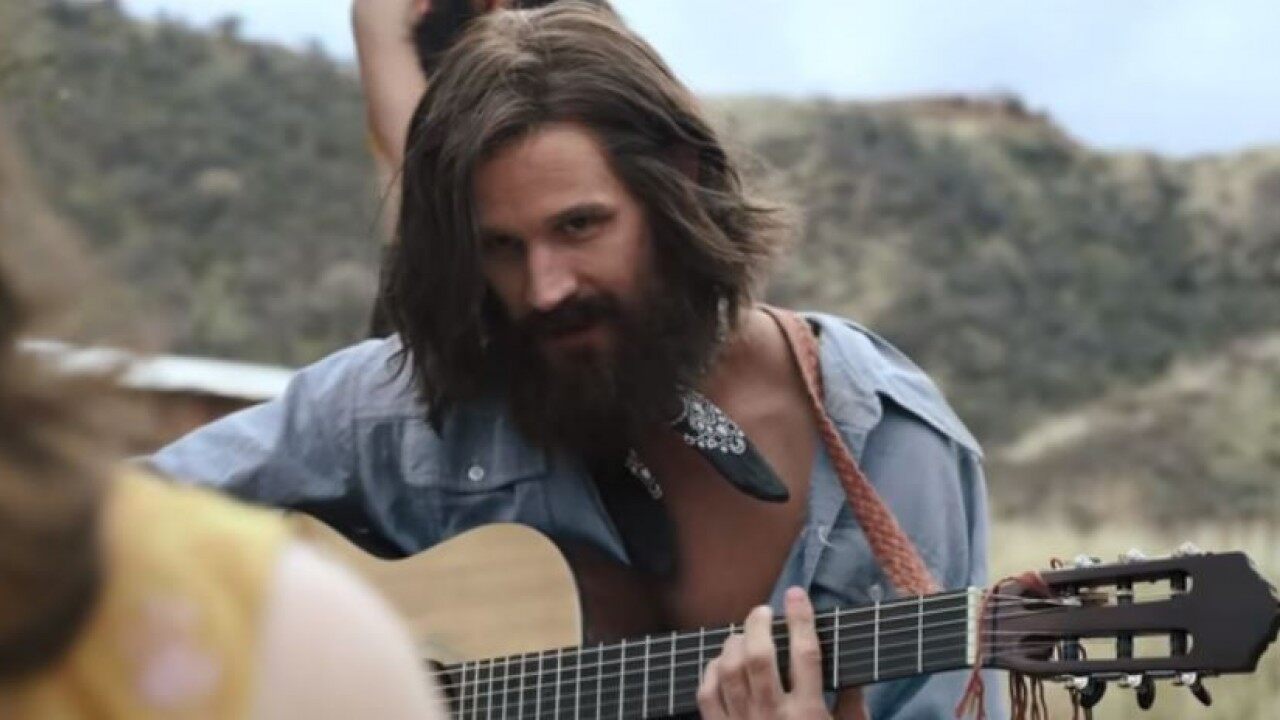 Mary Harron is a director who has made only a handful of films, beginning with I Shot Andy Warhol (1996) about another 1960s radical crazy Valerie Solanas. Her greatest success was probably the adaptation of Bret Easton Ellis's American Psycho (2000), which hit a squirmingly brilliant tone of black humour in its evisceration of 1980s yuppiedom. Her only other theatrically-released films to date have been The Notorious Bettie Page (2005) about the 1950s pin-up girl and the Young Adult adaptation The Moth Diaries (2011), although she has directed other work for tv.
Most of Mary Harron's films chart the lives of true-life figures of controversy, almost always women – Valerie Solanas and Bettie Page as well as the tv movie Anna Nicole (2013) and Grace Marks, the maid accused of murdering her employer, in the tv mini-series Alias Grace (2017). You could also include American Psycho as a work of controversy – the film certainly attracted it and the book had been banned when it came out. Charlie Says is another of these portraits of figures of controversy – it concerns Charles Manson, although its focus is even more so on the Manson Girls and how true-life counsellor Karlene Faith brought them to a place of remorse for their actions.
Charlie Says promptly becomes the best of the Manson films to date. Mary Harron digs into the characters in search of the places they came from. It is easy to characterise Manson as an out-and-out crazy as most other abovementioned works have done. However, in Matt Smith's portrayal, we see multiple sides of Manson – the figure in control contrasted with the one eagerly seeking the approval of the record industry – there is a particularly hilarious scene where Hannah Murray points out the contradiction between his desire for a deerskin outfit and his policy of not killing animals.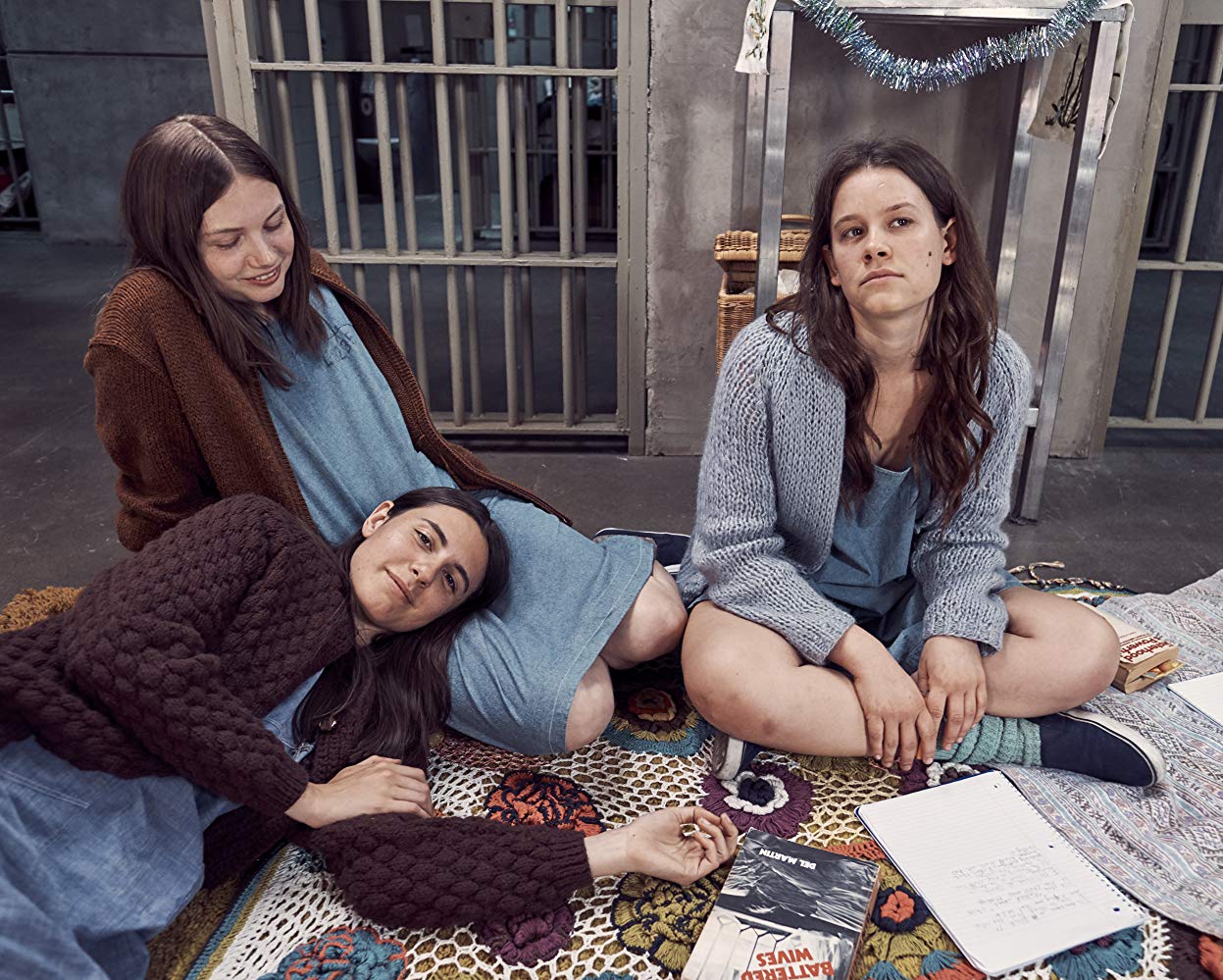 Harron fearlessly delves inside the characters of the women – their adherence to Charlie, their unquestioning absorption of his ideas, she even gives us orgy scenes. And when the step comes over into Manson's call for murder near the end, it seems a natural culmination of the kind of crazy that we have more than effectively been drawn inside. Indeed, while the script's breakthrough is in getting the girls to see the error of their ways, the effectiveness of the film is more one of sympathy such that you are cringing at seeing innocents' lives ruined.
Matt Smith goes well beyond the wacky figure he was on tv's Doctor Who (2005- ) and tackles Manson in fascinating ways. He is never more mesmerising than a scene where he is expounding on the hidden symbolism in lyrics by The Beatles and tossing off totally crazed meanings in rapid fire yet managing to be entirely hypnotic at the same time. The only real problem I had was a physical one – Matt Smith is 6' tall whereas Charles Manson was 5'2". On screen, Smith is a beanpole figure who stretches over those around him like a scarecrow, whereas Manson would have had to extend the same kind of charisma while most of the women around him would most likely have been taller than he was.
(Winner for Best Actor (Matt Smith), Nominee for Best Adapted Screenplay and at this site's Best of 2018 Awards).
---
---