---
Crew
Director – Martin Scorsese, Screenplay – Laeta Kalogridis, Based on the Novel by Dennis Lehane, Producers – Brad Fischer, Mike Medavoy, Arnold Messer & Martin Scorsese, Photography – Robert Richardson, Music Supervisor – Robbie Robertson, Visual Effects Supervisor – Rob Legato, Visual Effects – New Deal Studios (Supervisor – Matthew Gratzner), theBasement & The Syndicate (Supervisor – Ben Grossman), Special Effects Supervisor – R. Bruce Steinheimer, Visual Makeup Effects – Legacy Effects, Production Design – Dante Ferretti. Production Company – Phoenix Pictures/Sikella Productions/Appian Way.
Cast
Leonard DiCaprio (Teddy Daniels), Mark Ruffalo (Chuck Aule), Ben Kingsley (Dr John Cawley), Michelle Williams (Dolores), Max Von Sydow (Dr Jeremiah Naehring), Emily Mortimer (Rachel Solando #1), Patricia Clarkson (Rachel Solando #2), John Carroll Lynch (Deputy Warden McPherson), Ted Levine (Warden), Jackie Earle Haley (George Noyce), Robin Bartlett (Bridget Kearns), Elisa Koteas (Andrew Laeddis), Christopher Denham (Peter Breene)
---
Plot
The year 1954. Federal marshal Teddy Daniels, along with his new partner Chuck Aule, travels out to Shutter Island, a forbidding psychiatric institution off the coast of Boston. Their assignment is to find Rachel Solando, an inmate who has somehow vanished from a locked and guarded room and cannot be found anywhere on the island, even though the only means off is the ferry they arrived on. Teddy begins to suspect that institution head Dr Cawley is lying to him and that something is happening on the island that they are covering up. As he pushes into areas where Cawley does not want him to go, Teddy believes that they are conducting illicit psychiatric experiments on the island and that Cawley has employed a former Nazi scientist. Teddy is haunted by his experiences in the War where he was one of the first soldiers to see the horrors at Dachau concentration camp. He is also affected by the death of his wife Dolores in an apartment fire and now sees visions of her appearing to warn him. He confesses to Chuck that he has pushed to get this assignment because he is hunting Andrew Laeddis who set the apartment fire that killed Dolores and that he believes Laeddis is hidden somewhere in the facility. The patients and others covertly warn Teddy that all is not as it seems and that because he has stirred up official trouble in investigating Shutter Island, Cawley and the others have started drugging him in an attempt to have him labelled as crazy and locked away.
---
Martin Scorsese probably needs no introduction as one of the great American directors, certainly one of the best currently at work. From his appearance in the 1960s and the acclaim found with his third feature film Mean Streets (1972), Scorsese has remained a vital presence during which time he has produced amazing works that include Taxi Driver (1976), New York, New York (1977), Raging Bull (1980), The King of Comedy (1982), The Last Temptation of Christ (1988), Goodfellas (1990), The Age of Innocence (1993), Casino (1995), Gangs of New York (2002), The Aviator (2004) and The Departed (2006). Scorsese has shown a versatility in almost all genres, ranging from documentary to period piece, the biopic, comedy, musicals, religious drama and his frequent preference for the gangster film. Scorsese has touched on genre material from time to time – see below.
Shutter Island is adapted from a 2003 novel by Dennis Lehane, who also wrote the books that became Mystic River (2003), Gone Baby Gone (2007) and Live By Night (2016). The studio has clearly thrown a great deal at the film. Scorsese has also been able to call on an amazing cast, including Leonardo DiCaprio who has appeared in all of Scorsese's last four (non-documentary) films and a host of other actors, almost all of whom would be name enough to topline a film on their own. The period settings have been recreated with great detail.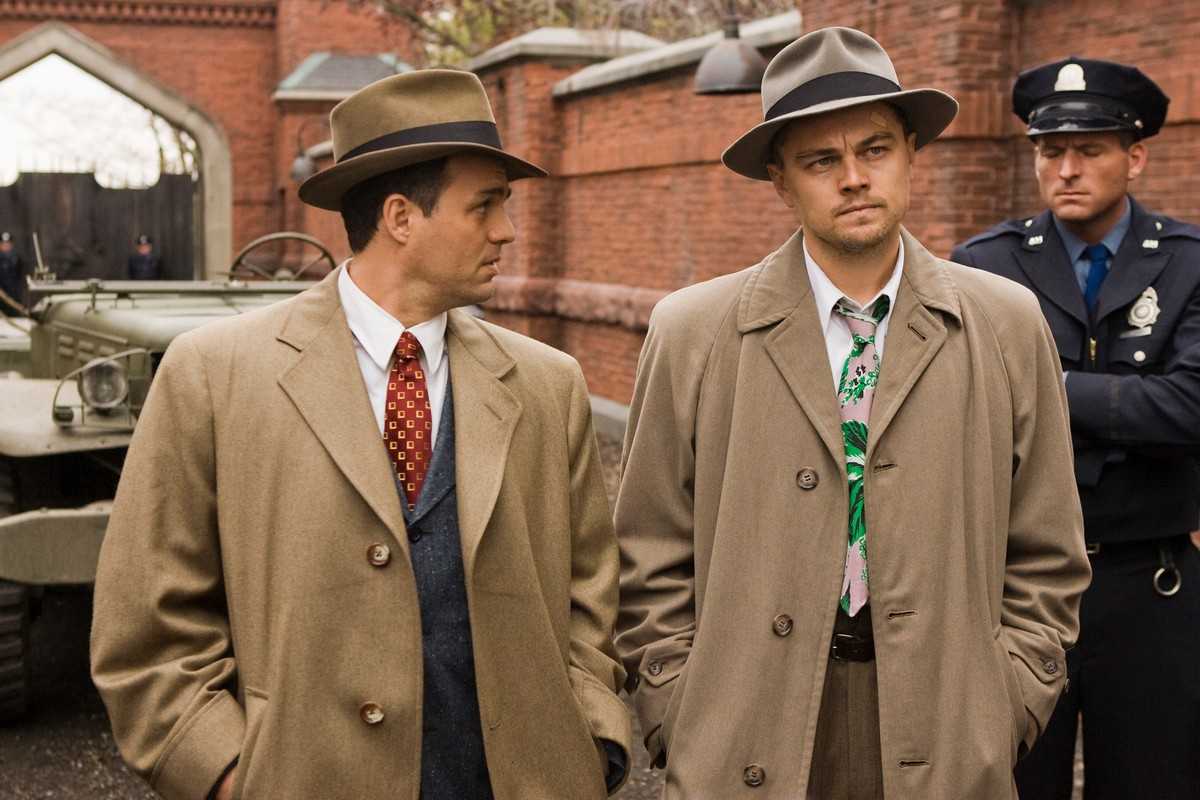 While Martin Scorsese's other genre works – Taxi Driver, Cape Fear (1991), Bringing Out the Dead (1999) – all feature strong genre material, they are not easily pigeonholed as genre works. Shutter Island is one occasion where Scorsese has set out to make a genre film, namely a 1940s styled psycho-thriller. You could easily imagine the film being not just set during but also shot in the 1940s and in black-and-white, probably directed by Alfred Hitchcock or Otto Preminger and featuring some tough guy actor of the era like Humphrey Bogart.
Visually, Scorsese has travelled far from the jittery visual psychosis that recent works like Goodfellas, Cape Fear and Bringing Out the Dead inhabited and is in a much more classically composed mood than before – the brooding landscapes and lighthouses recall Hitchcock, the asylum is a full-blown quote from Samuel Fuller's Shock Corridor (1946), the hyper-real colour saturations of the dream sequences and obvious rear projections recall Technicolor films of the 1950s.
Scorsese builds the arrival at the island and the unfolding mystery extremely well. The film broods with menace – from the oppressively loud and thunderous score to an incredibly sinister performance from Max Von Sydow and an even more disturbed and threatening one from Ted Levine. There is some amazingly foreboding locations and production design, including one that creates the C block as a unique structure with grass growing across its roofs. Scorsese directs some haunting scenes with the ghost of Michelle Williams' wife appearing to Leonardo DiCaprio with warnings. The script has clear fun taking a series of dextrous Philip K. Dick-ian turns making Leonardo DiCaprio doubt what is going on, that patients do not exist and that everything has been an elaborate conspiracy to draw him in and silence his investigation.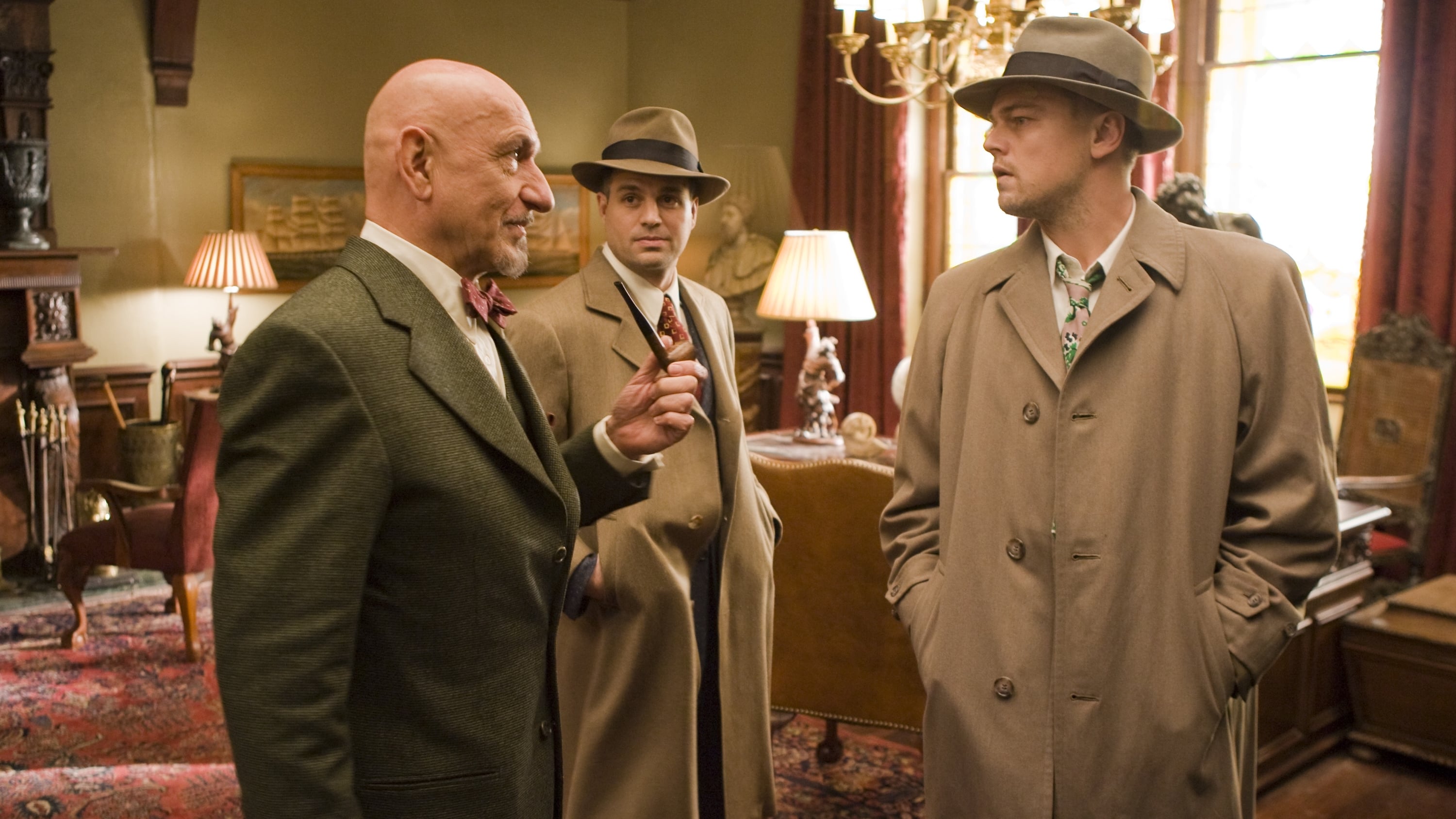 [PLOT SPOILERS] Ultimately, these twists and paranoias arrive at a surprise left field ending of M. Night Shyamalan-esque proportions that reveals that Leonardo DiCaprio is the real mental patient and that all his paranoias are part of his unwillingness to confront the past as the doctors and staff conduct an elaborate masquerade to help him achieve a breakthrough. The it-was-all-a-madman's-delusion twist ending is one that has been done by a number of other films such as Session 9 (2001), They (2002), Identity (2003), The Machinist (2004), The Devil's Chair (2006), The 4th Dimension (2006), Franklyn (2008), House of Usher (2008) and all the way back to the classic silent film The Cabinet of Dr Caligari (1919). (There is also a surprising amount of similarity to the John Carpenter film The Ward (2010), which was released seven months later).
Unfortunately, it is a hackneyed twist for the film to pull, especially in the post-The Sixth Sense (1999) era where a good many other films have served up weaker copies of Shyamalan's reality bender endings. In this regard, Laeta Kalogridis's script is clever but not clever enough. She wheels the twist with suitable ingenuity but fails to catch all of the balls she is juggling. There are points when the twists are not plausible – it stretches the mind to accept that an entire psychiatric facility would fabricate events, even ones that engage the patients, in such an elaborate masquerade to help a single patient achieve his breakthrough. Some parts of the film are never clear at the end revelation – whether Patricia Clarkson was hallucination or part of the masquerade, or why the doctors would set up Emily Mortimer as a fake missing woman.
That Shutter Island manages to pull one in and make such a shaggy dog narrative rug-pull work is a tribute to Martin Scorsese's consummate skill as a filmmaker. The question is is Shutter Island going to stand up alongside Martin Scorsese's other masterworks like Taxi Driver, Raging Bull and The Last Temptation of Christ? I doubt it. It's a B-movie with an A- list budget and a particularly top-drawer cast but a B-movie nevertheless. One suspects that the script would have worked far more effectively further down the budget alphabet than the A-list production it is. As it is, the calibre of talent involved attached tends to show up the B-movie hokiness of the shaggy dog ending.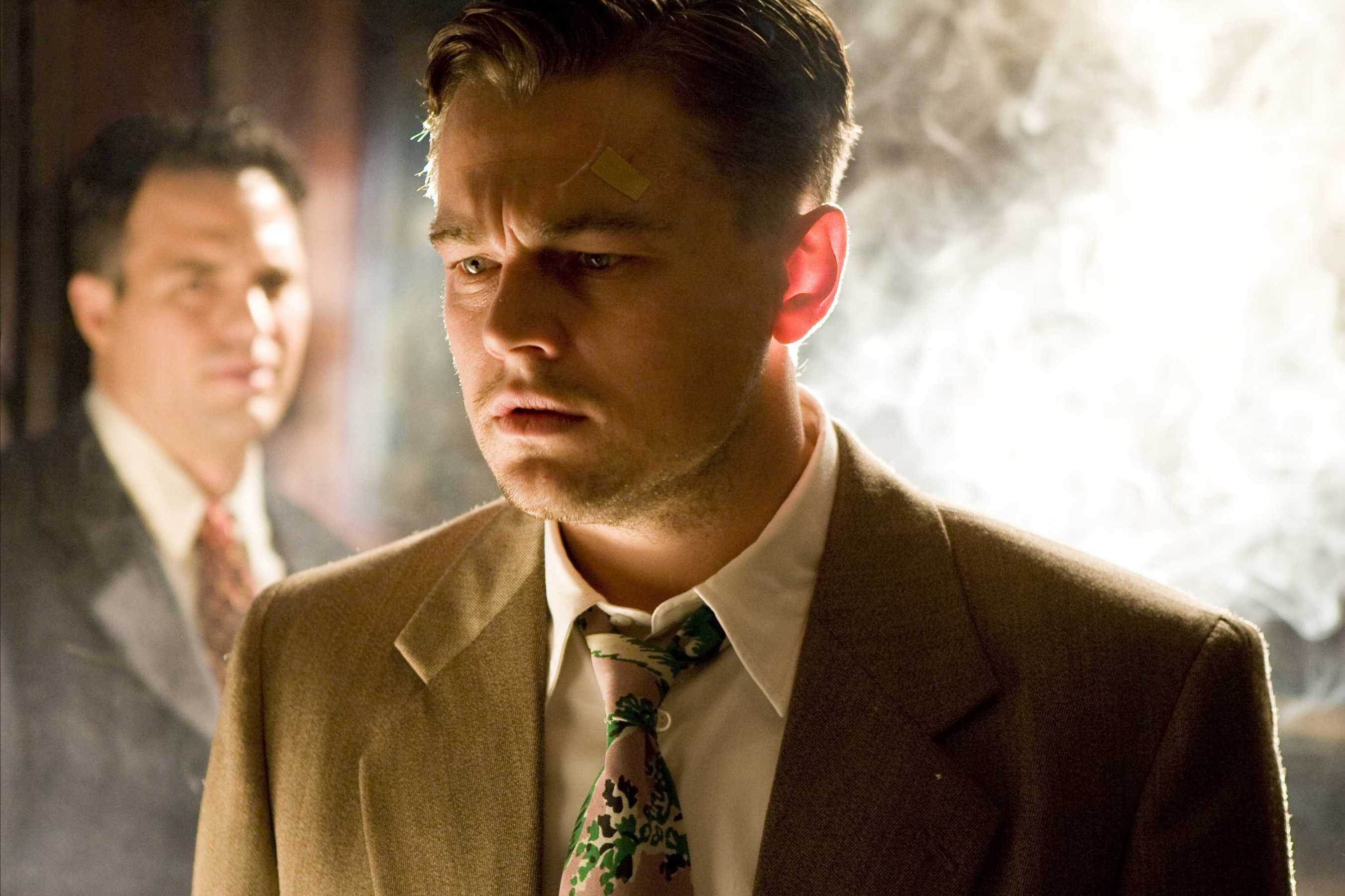 Martin Scorsese's other genre films include:- Taxi Driver (1976), a remarkable work about urban psychosis and a disturbed Vietnam Vet taxi driver; the remake of Cape Fear (1991); the urban ghost story of Bringing Out the Dead (1999); and the children's film Hugo (2011) about silent filmmaker Georges Melies. Scorsese also makes occasional acting appearances and has been in several genre films – as Vincent Van Gogh in Akira Kurosawa's fantasy anthology Dreams (1990), as himself in Albert Brooks's Hollywood satire The Muse (1999) and as a talking fish in the animated Shark Tale (2004). He also produced the modernised tv mini-series Frankenstein (2004), the documentary Val Lewton: The Man in the Shadows (2007) about the 1940s horror producer, the Norwegian-set serial killer thriller The Snowman (2017) and Shirley (2020), a biopic of horror writer Shilrley Jackson.
Shutter Island marked the emergence to prominence of screenwriter/producer Laeta Kalogridis who had previously written Alexander (2004) and Pathfinder (2007). Kalogridis had also written the scripts for other genre works such as Night Watch (2004), Terminator Genisys (2015) and Alita: Battle Angel (2019), as well as created the tv series Birds of Prey (2002-3) set around the women of Batman and the Cyberpunk series Altered Carbon (2018-20).
(Nominee for Best Director (Martin Scorsese), Best Adapted Screenplay, Best Actor (Leonardo DiCaprio), Best Supporting Actor (Ben Kingsley), Best Supporting Actress (Emily Mortimer) and Best Supporting Actress (Michelle Wiliams) at this site's Best of 2010 Awards).
---
---