---
Crew
Director – Darren Aronofsky, Screenplay – Anders Heinz, Mark Heyman & John McLaughlin, Story – Anders Heinz, Producers – Scott Franklin, Mike Medavoy, Arnold Messer & Brian Oliver, Photography – Matthew Libatique, Music – Clint Mansell, Visual Effects Supervisor – Dan Schrecker, Visual Effects – Look Effects, Inc, Special Effects Supervisor – Conrad Brink, Prosthetic Effects – Mike Marino, Production Design – Therese Duprez. Production Company – Cross Creek Pictures/Protozoa Pictures/Phoenix Pictures/Dune Entertainment.
Cast
Natalie Portman (Nina Sayers), Mila Kunis (Lily), Vincent Cassel (Thomas Leroy), Barbara Hershey (Erica Sayers), Winona Ryder (Beth MacIntyre), Benjamin Millepied (David), Ksenia Solo (Veronica)
---
Plot
Nina Sayers is a ballerina with the New York Ballet Company. She auditions for and gets the lead of the Swan Queen in a production of 'Swan Lake' being prepared for the season's premiere by director Thomas Leroy. Thomas comes onto Nina, telling her that her controlled moves are perfect for the role of the formal Swan Queen but that she needs to loosen up and discover her dark side for the role of the Black Swan. Nina befriends Lily who is appointed her alternate. Lily encourages Nina to loosen up, become more sexual and defy her controlling mother. The two girls even spend a steamy night together. Increasingly, Nina starts to fall apart under the strain of the role, believing that Nina is scheming to steal it from her. Equally, in her fragile state of mind, she cannot be sure any longer what is real and what is illusion.
---
Black Swan became one of the big-buzz films of 2010 after its premiere at that year's Venice Film Festival. It went onto play numerous festivals and to accrue a host of nominations as award season neared, including nominations for Best Film, for Natalie Portman as Best Actress and Darren Aronofsky as Best Director at the Academy Awards (with Portman receiving a win for her role). Black Swan also ended up on numerous critics best of 2010 lists and hit the IMDB Top 250 films list within a matter of days of its nationwide US opening.
In many ways, it is a surprise to see Black Swan accruing such awards friendly fare and ending up on so many Best of the Year lists for when boiled down it is no more than a 1970s psycho-thriller with artistic pretensions. One suspects that its high profile and acclaim has more to do with some of the names attached, in particular that of director Darren Aronofsky whose previous film The Wrestler (2008) was a favourite of the awards season crowd a couple of years earlier. That and perhaps the fact that Black Swan is set around a ballet company, which has the ring of high art to it. It would be hard to believe, for instance, the film achieving the same level of acclaim if it were say set in the world of a strip club. In fact, the more you think about it, there are surprising similarities between Black Swan and Paul Verhoeven's Showgirls (1995).
Darren Aronofsky has been a director of interest ever since his appearance with the reality-bending Pi (1998). Elsewhere, Aronofsky went onto make the highly acclaimed drug addiction film Requiem for a Dream (2000) and a critically divided venture into science-fiction with The Fountain (2006). He also co-wrote David Twohy's haunted submarine drama Below (2002) and has been associated with a number of other projects including what eventually became Christopher Nolan's Batman Begins (2005), The Wolverine (2013), the remake of RoboCop (2014), an adaptation of Frank Miller's graphic novel Ronin, and an original project called Machine Man about a man who conducts cyborg self-enhancements before finally settling on his controversial adaptation of the Biblical Noah (2014). Aronofsky also made a return to genre material with the subsequent surreal horror film Mother! (2017). One of the more interesting claims that Darren Aronofsky made in publicity interviews for Black Swan was that he had originally intended the heroine to be a love interest for Mickey Rourke's title character in The Wrestler – which would surely have resulted in a film that would have been mind-boggling to say the least.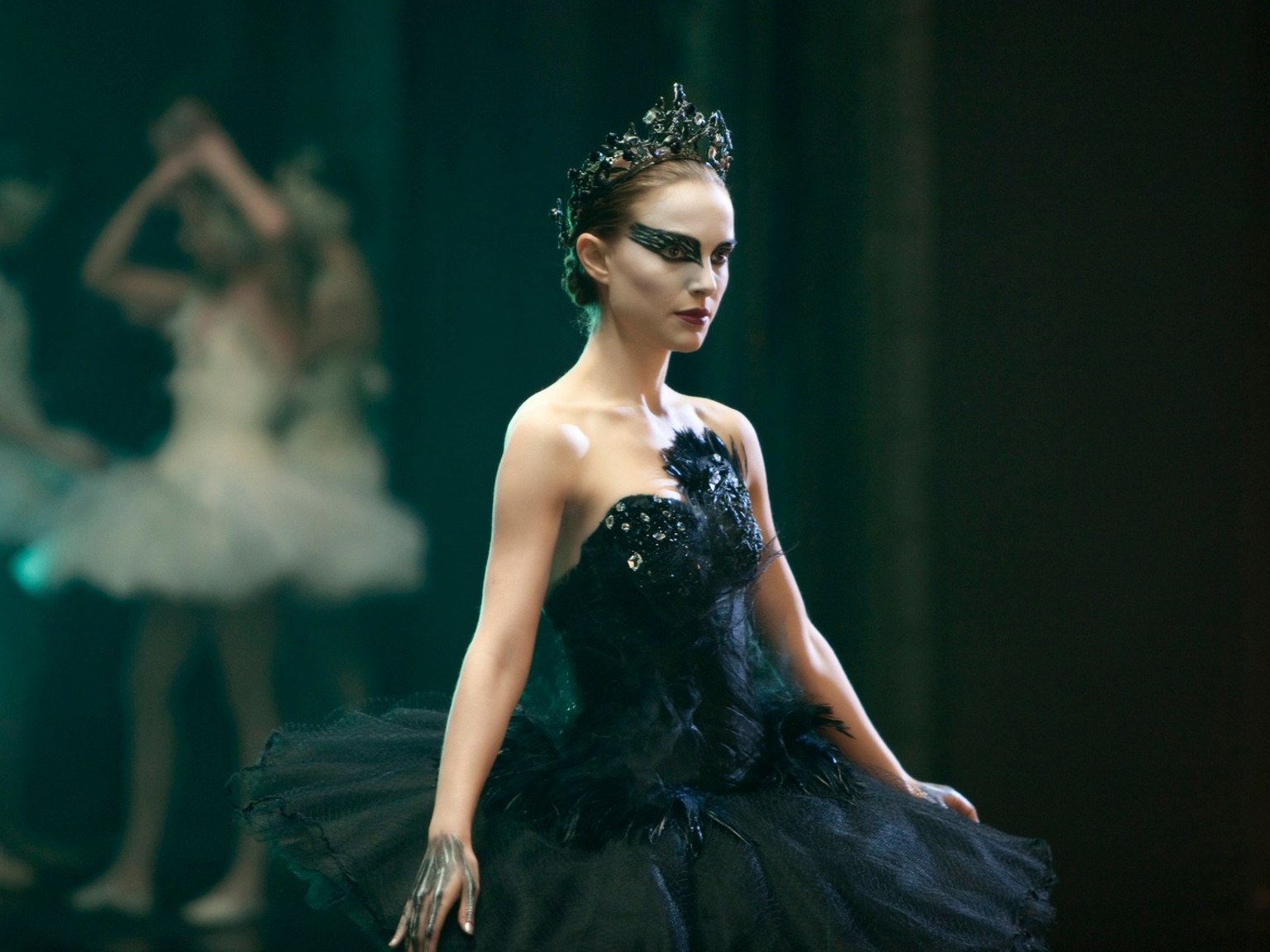 I found Black Swan an interesting film but one that was certainly far short of my Best of the Year list. Maybe I came to it with too many elevated expectations as a result of reading everyone else's Best of the Year lists; maybe I am too familiar with 1970s psycho-thrillers and had a certain ennui with the motifs of the genre that other audiences who greeted the film did not. Black Swan is not even the first psycho-thriller about a dancer cracking up under the strain of a performance with many of the basic ideas here having been conducted nearly eight decades earlier in The Mad Genius (1931).
One review I read hit the nail perfectly on the head when they described Black Swan as "a version of Swan Lake (1877) as directed by Brian De Palma" Brian De Palma had a string of films during the 1970s and early 80s – the likes of Sisters (1973), Obsession (1976), Dressed to Kill (1980), Blow Out (1981), Body Double (1984), Raising Cain (1992) and Femme Fatale (2002) – that specialised in wildly stylistic directorial flourishes for their own sake; plots involving contorted and improbable psychology; and dream sequences and twist endings that frequently made no sense. Many of the elements that Darren Aronofsky wields here – the white swan/black swan prudish girl/whore motif that runs throughout; elaborate dream scenes and even murders that may or may not take place in someone's imagination; psychological conditions that would never exist in the real world – could have been grafted on from any of the abovementioned Brian De Palma films.
I kept wondering how Black Swan would have emerged if someone like Brian De Palma (or Dario Argento who equally loves to tread in this territory) had directed it. The number of deaths would certainly have been upped – Barbara Hershey's mother would have been targeted, probably Vincent Cassel's ballet director too. (If it was an Argento film, there would have no doubt been a few other supplementary victims who were unrelated to anything else. Black Swan makes interesting comparison to Argento's Opera (1987), which similarly sets a series of murders backstage of a high art stage production). The dextrous games of double identity and dream/illusion would probably have been the same, although both directors may well have thrown in an additional twist ending that left you unsure what was going on.
De Palma would have turned the lesbian love scene into something far more hot and passionate than it is and almost certainly have gotten the two actresses undressed, whereas it feels here like Darren Aronofsky is either being too milquetoast or constrained by his actresses' non-nudity clauses to open the scene up and as a result it emerges with barely enough steam to mist a bathroom mirror. Contrast the lesbian love scenes to those in Brian De Palma's Femme Fatale and see how tamely Darren Aronofsky delivers it, even though Aronofksky clearly thinks he is being more adventurous than he is. I am sure I would have enjoyed Black Swan more if Brian De Palma had made it and it had been more honest about being a psycho-thriller.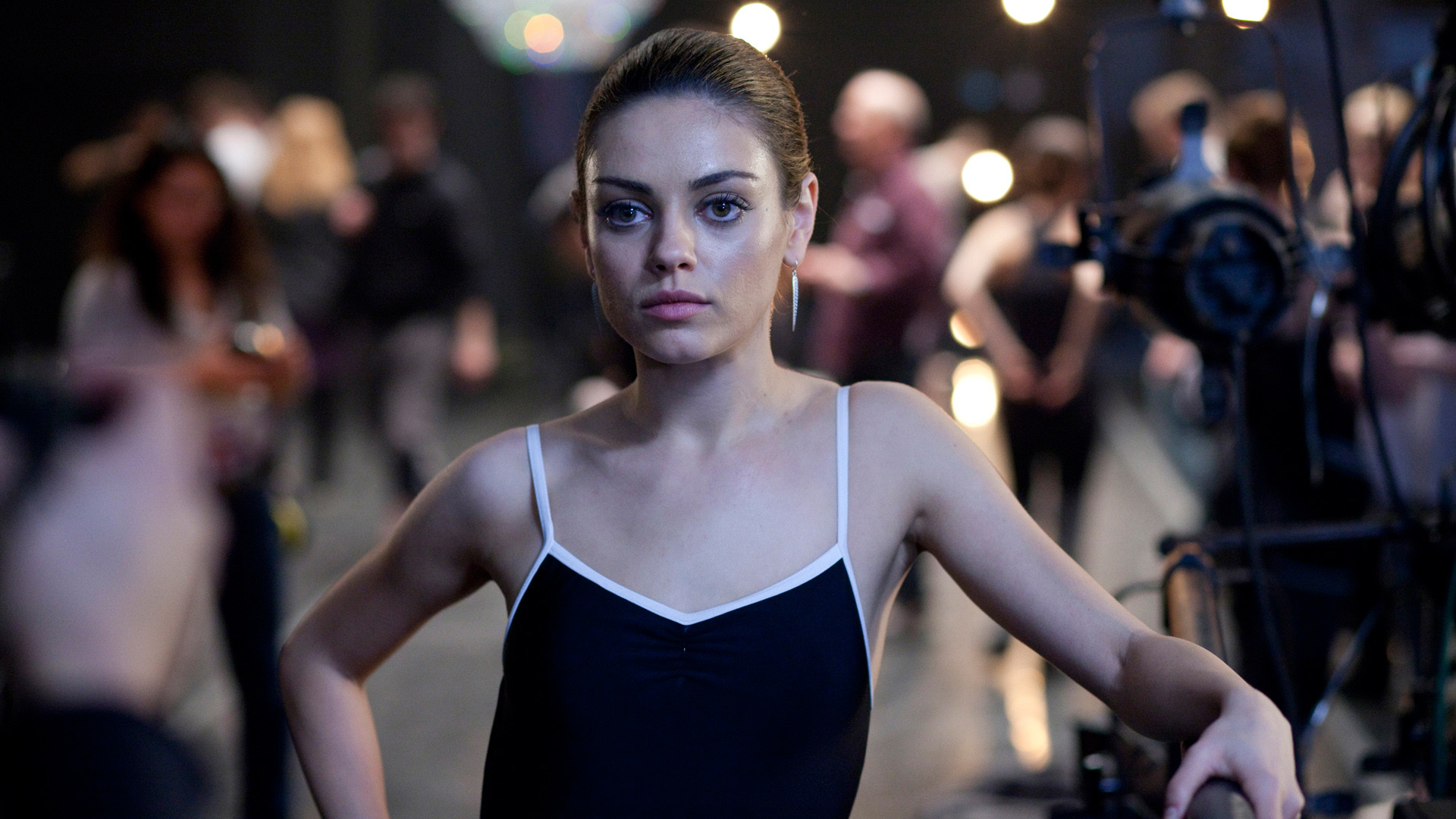 For all his being nominated on various Best Directors' lists of the year, Darren Aronofsky's style is relatively middle of the road. The sole scene where I felt that he came into his own was the one where Natalie Portman leaves the murder scene and goes on stage where she unexpectedly and triumphally metamorphoses into the black swan. Aronosky's means of showing Natalie Portman's breakdown often seems melodramatic – I never fully worked out what seeing her digitally breaking out into scales and her eyes turning red was all about. Certainly, his depiction of her mental state – involving masturbatory sessions, illusory girl-girl love action, murders and physical transformation into swans – would be preposterously melodramatic in any film with a less able director.
Natalie Portman's performance accrued a great deal of acclaim (and even won her a Best Actress Academy Award), although in the end it is only a one-note performance. The only emotional level she is allowed to play on is one of increasing anxiety. There is not much more to the role than that. It is a performance that is almost entirely relayed physically – she is all lean sinew, withdrawn nervousness and nothing else. Certainly, Portman is doing her own dancing and should be commended for throwing herself into the role.
It is at least good to see Mila Kunis moving out of bimbo and light romcom roles – contrast her role here to the vapid performance she delivered in The Book of Eli (2010) earlier in the year to see what extremes she has travelled – although it may require something more substantial yet to convince us that she is more than that. Vincent Cassel is all French arrogance and perfectly suited for the part.
Black Swan is parodied in Scary MoVie (2013) and 30 Nights of Paranormal Activity with the Devil Inside the Girl with the Dragon Tattoo (2013).
(Nominee for Best Actress (Natalie Portman) and Best Supporting Actor (Vincent Cassel) at this site's Best of 2010 Awards).
---
---