USA. 2012.
Crew
Director/Screenplay/Photography – Justin Russell, Producers – Dana Jackson & Justin Russell, Music – Gremlin, Makeup Effects – Jon Shroyer, Production Design – Lisa N. Miller & Eugene River. Production Company – Gamma Knife Films
Cast
Brittany Belland (Amy), E. Ray Goodwin Jr. (Detective Drake), Jason Jay Crabtree (The Sleeper), Elizabeth Lane (June), Jessica Cameron (Cindy), Beverly Kristy (Miss Joy), Paul Moon (Bobby), Erik Barich (Derek), Jenna Fournier (Laura), Rianna Bello (Stacy), Tiffany Arnold (Rebecca), Ali Ferda (Ava), Aaron Russell (Matt Matheson)
---
Plot
Amy, a psychology sophomore, is invited to pledge for the Alpha Tau Theta sorority. However, the sorority is being stalked by a mystery figure who whispers down the phone as he calls to announce which girl he is targeting next. The caller then breaks into the sorority house to kill the girls with a claw hammer.
---
The Sleeper was the third film for director/writer/cinematographer Justin Russell who had previously made the horror films The Gremlin (2007) and Death Stop Holocaust (2009).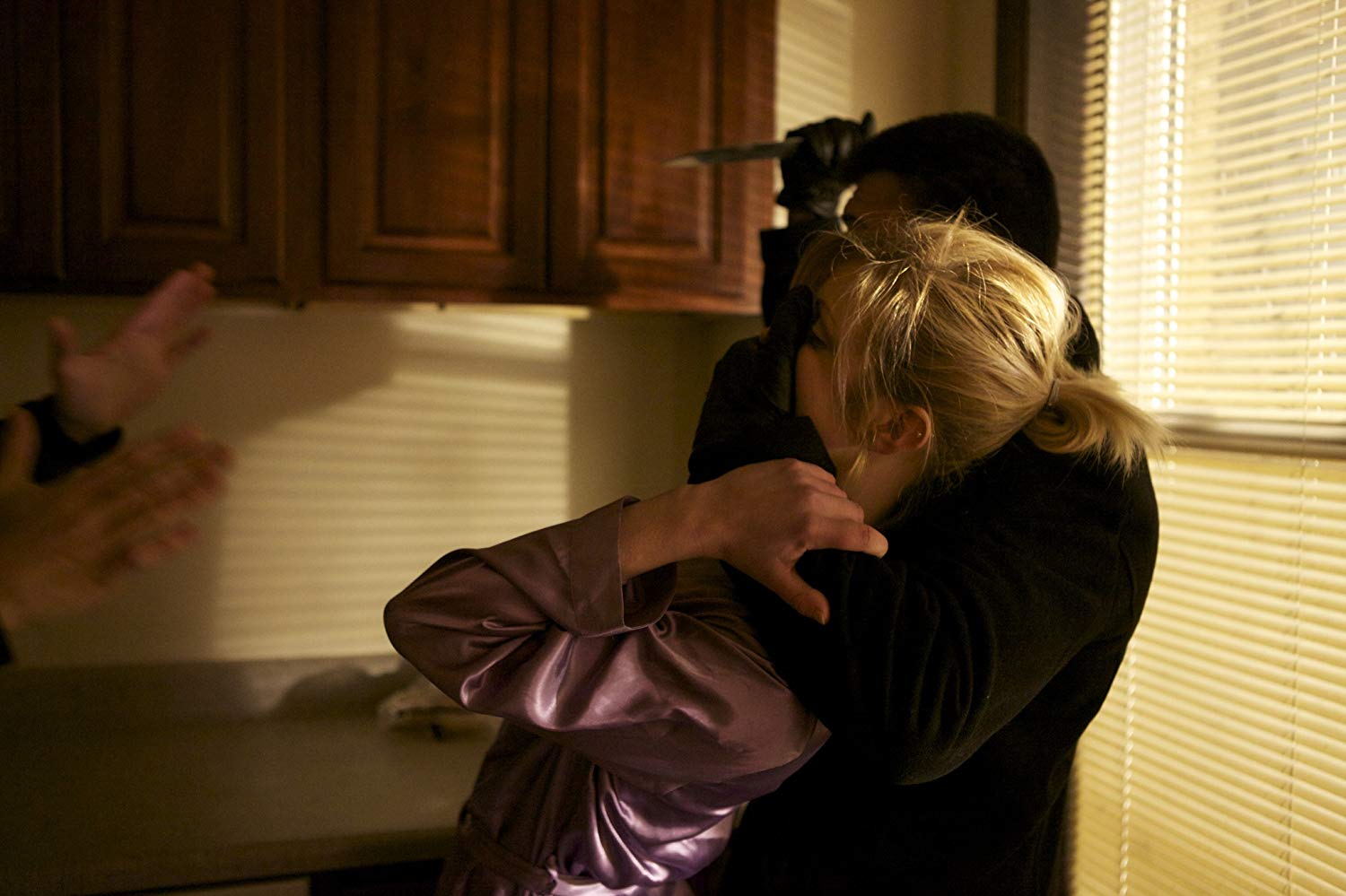 Justin Russell has made The Sleeper as a homage to a certain type of 1980s slasher film – in specific, the sorority house slaughter. We even get a cheap John Carpenter-soundalike score. Russell provides mostly clothed sex scenes among the co-eds and a liberal degree of cheap gore. Beyond that, there is not much to The Sleeper. There is certainly nothing that ever approaches the suspense that John Carpenter gave Halloween (1978). In fact, Russell fails to provide much in the way of directorial verve and The Sleeper emerges as average and unexceptional in all regards.
We are given any particular reason as to why the killer is referred to as The Sleeper – or even if indeed the title actually refers to the killer. The film should also not be confused with the Woody Allen SF comedy Sleeper (1973).
---
---