---
Crew
Director – Denise Di Novi, Screenplay – Christina Hodson, Producers – Denise Di Novi, Alison Greenspan & Ravi Mehta, Photography – Caleb Deschanel, Music – Toby Chu, Visual Effects – Shade VFX, Special Effects – Jeff Khachadoorian, Production Design – Nelson Coates. Production Company – Warner Brothers/Ratpac-Dune Entertainment/Di Novi Pictures.
Cast
Rosario Dawson (Julia Banks), Katherine Heigl (Tessa Manning Connover), Geoff Stults (David Connover), Isabella Kai Rice (Lily Connover), Whitney Cummings (Ali), Robert Ray Wisdom (Detective Pope), Simon Kassianides (Michael Vargas), Cheryl Ladd (Helen), Sarah Burns (Sarah)
---
Plot
Julia Banks leaves her job as an editor at a dotcom and moves in with her boyfriend David Connover in Foothill, California where he runs a burgeoning micro-brewery. Julia also bonds with Lily, David's daughter from his previous marriage to Tessa. Tessa does not take things well when David and Julia announce their engagement. She steals and copies Julia's phone and strikes up a relationship with Julia's violently abusive ex Michael Vargas, pretending to be Julia and intimating that she still wants him. She begins gaslighting and doing everything she can to drive a wedge between Julia and accuse her of being neglectful to Lily.
---
Denise Di Novi gained a prominence as a producer on several Tim Burton films – Edward Scissorhands (1990), Batman Returns (1992), The Nightmare Before Christmas (1993), Cabin Boy (1994), Ed Wood (1994) and James and the Giant Peach (1996). From there she went on to a number of other high-profile works such as Practical Magic (1998), Original Sin (2001), Catwoman (2004), The Sisterhood of the Travelling Pants (2005) and Little Women (2019). Unforgettable was Di Novi's directorial debut.
Unforgettable came with quite high-profile backing – including Donald Trump's Treasury Secretary Steve Mnuchin as one of the producers. Screenwriter Christine Hodson subsequently went on to write Bumblebee (2018) and Birds of Prey (and the Fantabulous Emancipation of One Harley Quinn) (2020). For all that, the film only grossed $11 million in the US, less than it costs to make
Unforgettable is a blatant copy of Fatal Attraction (1987) in which married Michael Douglas had a fling with Glenn Close who proved to be a deranged stalker. There were numerous copies of Fatal Attraction made throughout the 1990s and into the early 2000s. This is no different to any of the other copies, although is the only one that was directed by a woman. Perhaps the one noticeable difference this makes is that the story is not about a fling but about a vengeful ex. The guy here is a relatively peripheral character and the focus is on the two rival women.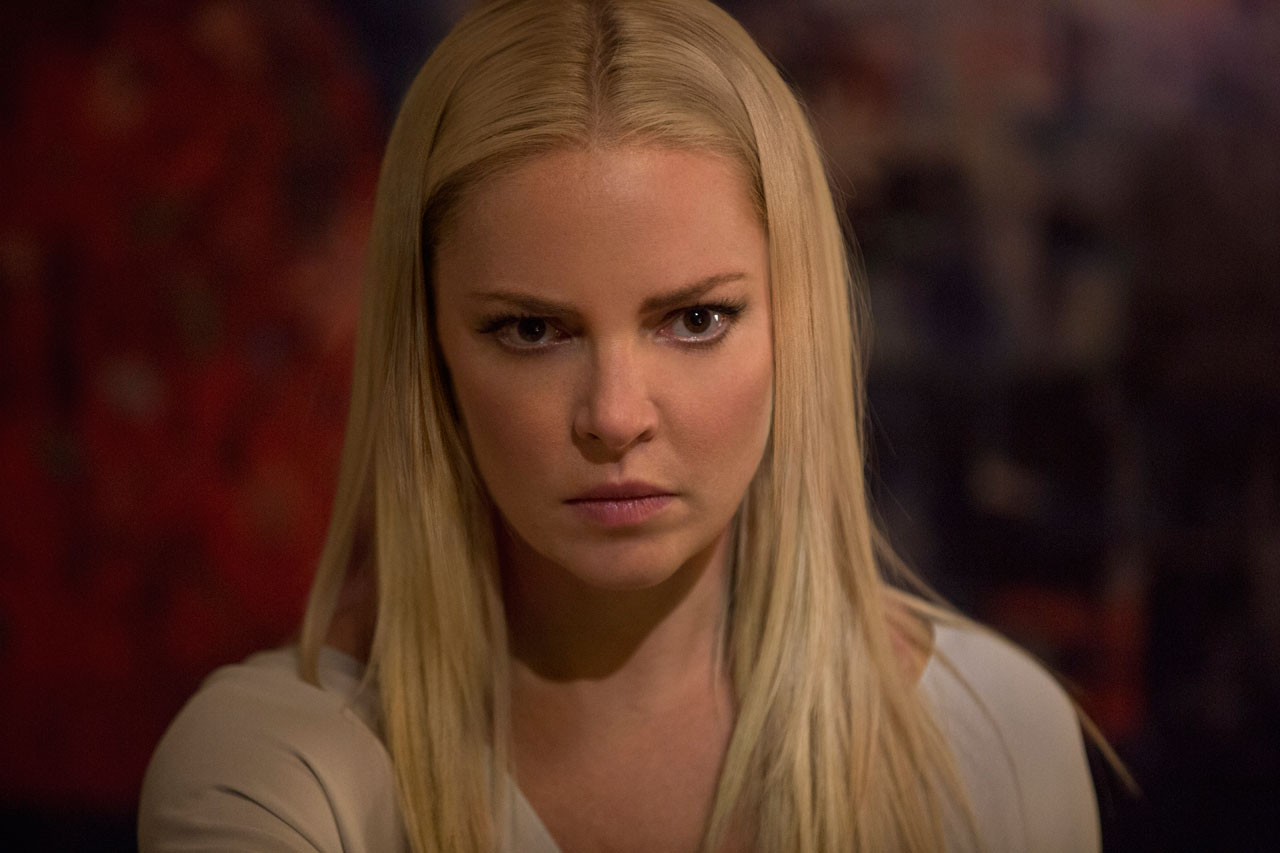 Rosario Dawson is always an actress who projects a great deal of friendliness and likeability in every role she does. There is nothing that stretches her here but she is a likeable centre to the film. Opposite her is Katherine Heigl. For rightly or wrongly, Heigl gained a reputation as being difficult to work with on set during the late 2000s. Her casting here plays into that and she does the cold, manipulative Ice Queen role to perfection.
All of that said, Unforgettable is forgettable. The whole film comes by the stock playbook established by Fatal Attraction and imitators. There is nothing that happens throughout where you cannot see the situation being easily signposted and falling into place, nowhere the film delivers anything that catches you unexpected. It feels exactly like one of the numerous formula cable-made psycho-thrillers of the 1990s – in look and shooting style, it even resembles a tv movie.
---
---