---
Crew
Director – Jerren Lauder, Screenplay – Julie Auerbach, Jesse Federman, Jason Scott Goldberg & Jerren Lauder, Producers – Gary Auerbach, Dallin Cerva & Jason Scott Goldberg, Photography – Brian Sowell, Prosthetic Character Design/Makeup Effects – Vincent Guastini, Production Design – Meg Cabell. Production Company – Top Dead Center Films.
Cast
Ryan Francis (Albert Schillinger), Michael Flynn (Vern Mueller/Josef Mengele), Morgana Alexandria (Imami), Bryce D. Fernelius (Carlos), Brynne Hurlbutt (Anne)
---
Plot
Albert Schillinger, owner of the Second Chance Moving Company, has taken a job packing up the household of aging Vern Mueller. Schillinger starts work with his regular employee Imami and Carlos, the new guy on the job. Mueller offers them four times the usual rate if they will pull an overnight job and clean the house out by morning. They agree but are told to not go in the attic or basement. As they start work, they find increasingly unsettling things about the house. They eventually come to the realisation that Mueller is none other than former Nazi scientist Josef Mengele and that he has a series of abominable experiments in the attic. Moreover, Mengele has locked them in and is intending to use them as experimental subjects.
---
Stay Out of the Fucking Attic was a directorial debut for Jerren Lauder. Lauder subsequently went on to direct the horror film The Inhabitant (2022) and co-direct You're Killing Me (2023).
Stay Out of the Fucking Attic is clearly a film made on limited resources. It gives the impression that Jerren Lauder or one of the producers was able to obtain the use of a big old house and construed the entire film around the availability of the locale. (If more resources were available, it would surely be a big country mansion). As it is, the film feels on the cramped side trying to squeeze a clean-up crew, a mad scientist and the mad scientist's deformities into its medium sized suburban house.
The big twist of the film is that the old man in the house is Nazi doctor Josef Mengele. Mengele was the infamous doctor who performed experiments on human subjects at the Auschwitz concentration camp during World War II. Indeed, Mengele is the real-life case of a Mad Scientist and has appeared as such in several other genre works – The Boys from Brazil (1978) and Werewolves of the Third Reich (2017), while Nazis at the Center of the Earth (2012) also featured Dr Mengele as a villain (having reattached Adolf Hitler's head to a robot body. (See Nazis in Fantastic Cinema).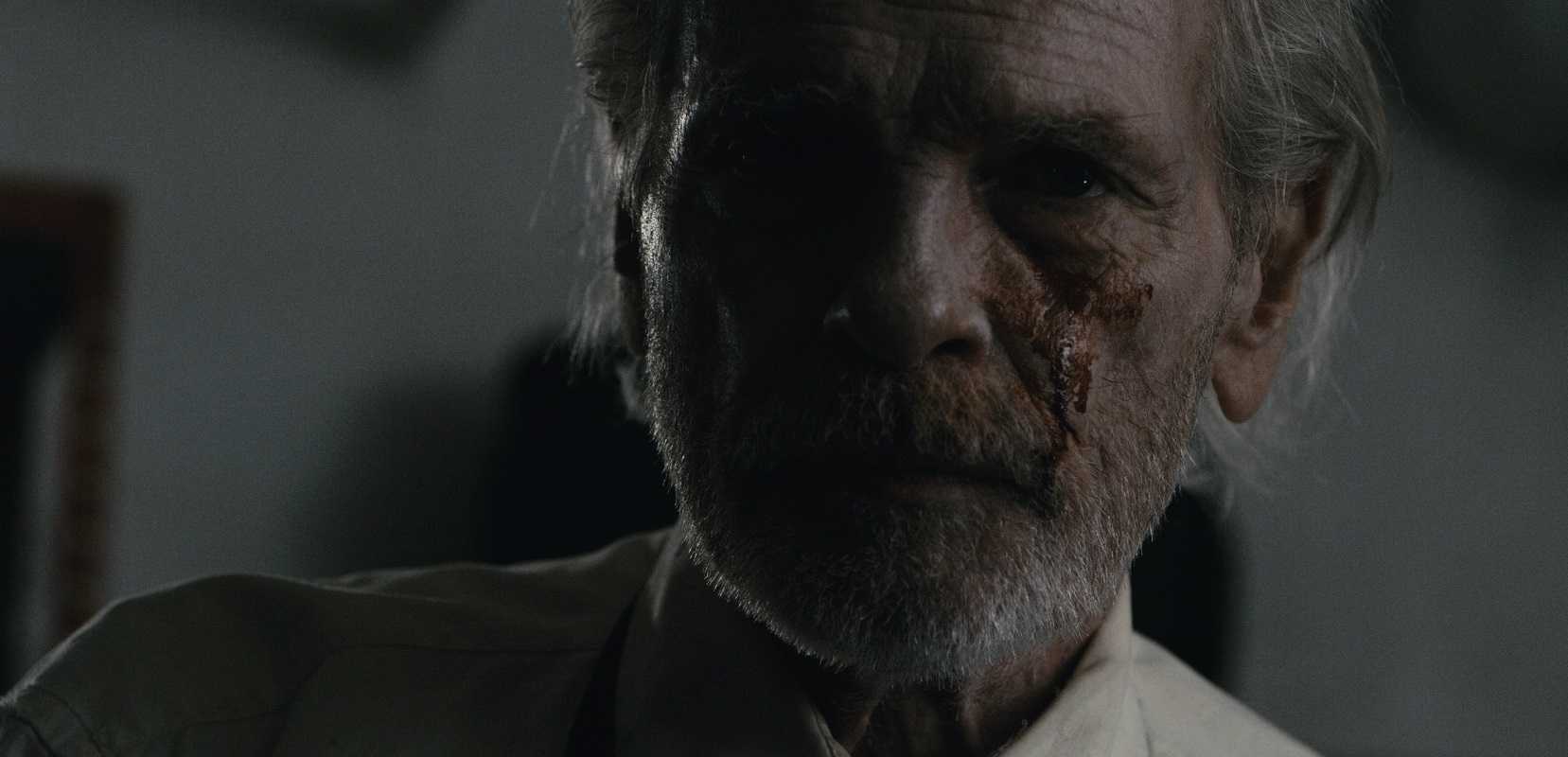 The small problem with Mengele as a character in this film at least is that he was born in 1911. The official record also has Mengele dying in 1979, something that DNA testing confirmed in the 1990s. Even assuming he were not dead, to still be alive in 2020 would make him 109 years old, which would be among one of the oldest living people on the planet. The film is stuck with a biig stretch of believability in this regard where almost certainly Mengele would be a lot less agile than he seems (on screen he seems to be in his early sixties at most). There was a line where he talks about rejuvenation, which may well give some sort of justification to the proceedings, although to buy this as an explanation it feels like we needed a little more than that.
Once we get to the house and what is going on is revealed, Jerren Lauder produces assorted shock effects with severed eyeballs, surgeries and various mutated figures scuttling about in the attic, including a twin that appears to have been forcibly conjoined. This is okay but there is nothing here that does anything unusual. Although there is an interesting theme that runs throughout the film about neo-Nazism vs traditional Nazism with Ryan Francis's central character given the arc of someone who is trying to divorce himself of association with a white supremacist past.
---
Trailer here
---