---
Crew
Director – Georg Fenady, Screenplay – Jameson Brewer, Story/Producer – Andrew Fenady, Photography – William Jurgensen, Music – George Duning, Production Design – Stan Jolley. Production Company – Bing Crosby Productions/Fenady Associates.
Cast
Nicole Shelby (Meg Collins), Ray Milland (Harry Flexner), Elsa Lanchester (Julia Hawthorn), Broderick Crawford (Amos Burns), Shani Wallis (Laurie Mell), John Carradine (Claude Dupree), Steven Marlo (Karkov), Louis Hayward (Tim Fowley), Don Herbert (Jack the Ripper), Patric Knowles (Mr Southcott), Lisa Lu (Madam Yang), Maurice Evans (Inspector Daniels)
---
Plot
Wax museum curator Claude Dupree is murdered by what would appear the Jack the Ripper exhibit in the museum apparently come to life. With the lack of a will, his niece Meg Collins inherits the museum. Her guardian Julia Hawthorn takes control and reopens the museum, exploiting the sensationalism of the murder. However, the killings continue.
---
Terror in the Wax Museum is a dreary variant on Mystery of the Wax Museum (1933) and one that seems even older than its inspiration. The film was produced in the same year as The Exorcist (1973) and the comparison between the two films shows just what a dull and dated film this is. Indeed, screen Mystery of the Wax Museum today and it still holds up, while Terror in the Wax Museum looks like a poverty row studio film from the 1940s.
Directorially, the film is dull and lacking in any atmosphere. The cobwebbed plotting holds no surprises whatsoever – even the contrived final revelation makes no sense. One can hear the arthritic creaks as both the plot and cast of genre veterans go through their paces. This certainly includes an impressive line-up of name such as Ray Milland; John Carradine, one of the most prolific B movie actors of all time; and Elsa Lanchester, the Bride of Frankenstein (1935) herself.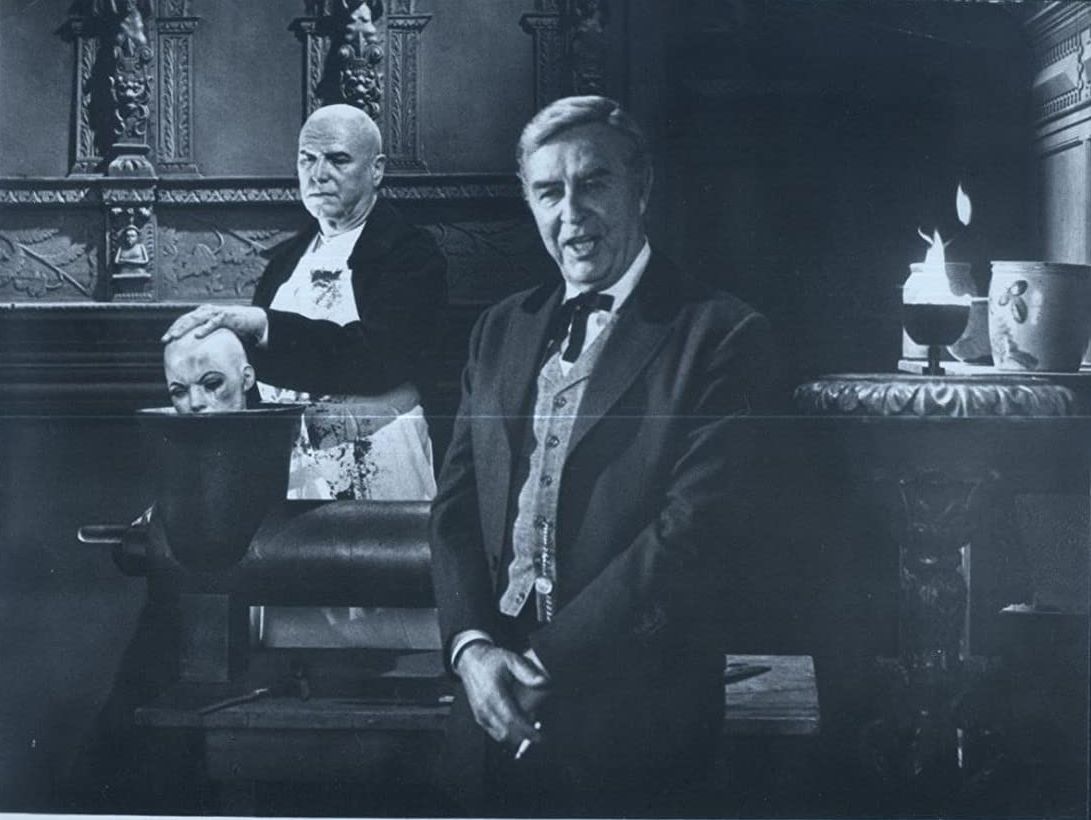 Terror in the Wax Museum was produced by no less than the production company formed by Bing Crosby – who produced a number of other horror films around this period, most notably the rat epic Willard (1971), Arnold (1973), The Stranger (1973), W (1974) and The Reincarnation of Peter Proud (1975).
The film was directed by Georg Fenady who worked regularly as a tv director between the 1960s and 90s. His one other theatrical film was the horror film Arnold (1973). George and his brother Andrew J. Fenady were tv producers, known as creators of the show The The Rebel (1959-61) and producer of Branded (1965-6). The Fenadys also dabbled in several genre tv movies with Black Noon (1971), The Woman Hunter (1972) and The Stranger.
---
Trailer here
Full film available here
---